Bust a Rhyme
Unsung: 90s Male R&B Groups (Part 2)
Celebrating more of the forgotten groups of the 90s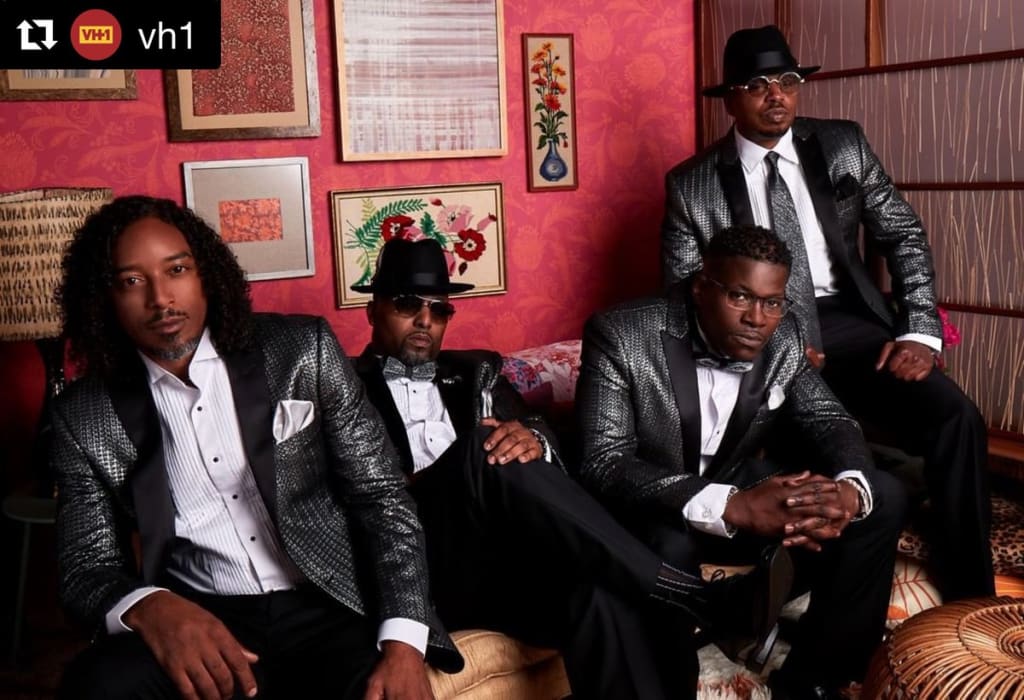 Shai - 2019
For those of you who felt we just scratched the surface of looked-over R&B groups from the last article, you are absolutely right. 90s R&B music was such a self-contained world from 1991 to 1996 that many acts experienced true fame and success without breaking into the "mainstream." Besides Troop, A Few Good Men, and Portrait here are some more groups that deserve respect for what they brought to black music.
Marc Nelson, one of the lead singers of this group, was a founding member of Boyz II Men who left the group before they found Mike Bivins. Babyface then found him and added him to this group to be the answer to Boyz II Men. With their hits "Last Night" and "Hard to Say I'm Sorry," it seems like Babyface had made magic again, but internal conflicts kept this group from really blowing up.
Notable Hits:
"Last Night"
"Hard To Say I'm Sorry" w/ Peter Cetera
"That's All I Want"
Sleeper Hit:
"Every Little Beat of My Heart"
Speaking of lead singers moving from one group to another, let's take a look at Mark Middleton. He was the lead singer of the trio Brik Citi, another promising group that only delivered one album in 1994. Two years later, you would see him as a quarter of Blackstreet (you know the guy with the high tenor ad-lib in "No Diggity" and "Don't Leave"). This album obviously caught the attention of Teddy Riley, and it should catch yours, too.
Notable Hits:
"Say U Like"
"Old Fashioned Love"
If there was a group on this list who REALLY should have crossed over into mainstream music, this is the group. The a capella song of their hit "If I Ever Fall In Love" did, and it remained the song to sing along to while it was on the radio and charts all of 1992. They released two other albums after their debut, but they didn't catch ears like the first album did. Shai did make a recent appearance with SWV on VH1's Dear Mama, so a comeback may be happening.
Notable Hits:
"If I Ever Fall In Love"
"Comforter"
"Waiting For The Day"
"The Place Where You Belong"
Sleeper Hits
"Baby I'm Yours"
"1995"
Before Another Bad Creation there was The Boys. This group of brothers from California was signed to Motown and their first two albums put them on track to true stardom. It also helped that Hakim was a budding child actor with roles in Amen, Ernest Goes to Camp, and many other TV shows and movies. Even though they left Motown as artists after their third album, they produced for other Motown artists like Classic Example, Jason Weaver, and Shanice.
Notable Hits:
"Crazy"
"Dial My Heart"
RIP to Static Major. Who would have thought that three guys from Kentucky would catch the attention of Devante from Jodeci and later team up with his protege Timbaland? Static, Black, and Smokey gave us church like harmonies on every song they did. They only had one official album with lots of soundtrack hits, but the breakout star was Static as a writer/producer. Black and Smokey are currently a part of another breakout R&B group Dru Hill.
Notable Hits:
"Cheers 2 U"
"Don't Stop The Music"
"One Woman Man" with Aaliyah
"Your Dress"
Sleeper Hits:
"Incense Burnin'"
"Sumthin 4 Yo Trunk"
"Playboy Like Me"
This is another group that only got to showcase their talents on one album, but it was one of the most solidly produced albums that Mercury Records gave us. This group had solid harmonies, but were overshadowed by groups like Basic Black and Today who had similar sounds.
Notable Hits:
"If You Feel The Need"
"Every Day Has a Sun"
"Hurts Me Inside"
Sleeper Hits:
"Let It Be Me"
"Closer To You"
This group had more success on their second album with the lead single "My Love Is The Shhh..." but both of the albums they released more than enough hits to keep them relevant. Like many groups, they fell under the weight of a successful single with no song to match it. They were also relevant songwriters, penning song for En Vogue and Brandy.
Notable Hits:
"My Love Is The Shh..."
"You Want This Party Started"
"All I Do"
Sleeper Hits:
"With You"
"Take It Easy"