Playlists
Under-appreciated Talent: Artists That Deserve Way More Recognition
These are some musicians to watch out for.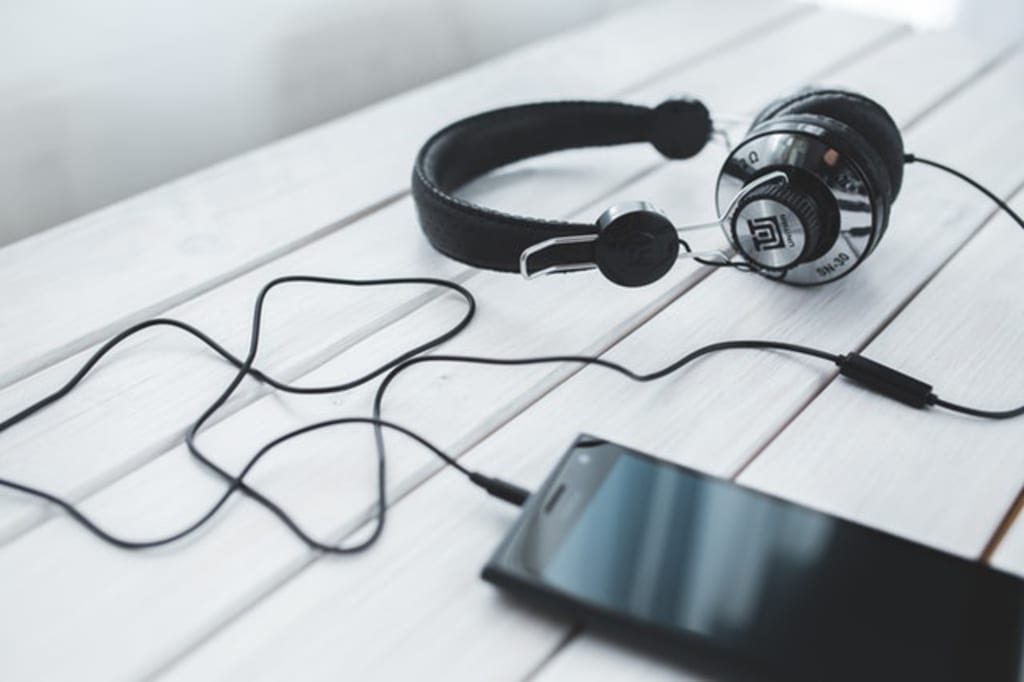 As mainstream music becomes more and more uniform and predictable over time, it's not often that the chance is given to find great "under-the-radar" artists. Luckily, through searching high and low, I can safely say that I've found a few artists that are unique in their own right, and have captivated me from the moment I laid eyes (or should I say ears) on these bands/artists. If you haven't already, you should definitely, and I do mean definitely, give a listen.
Michl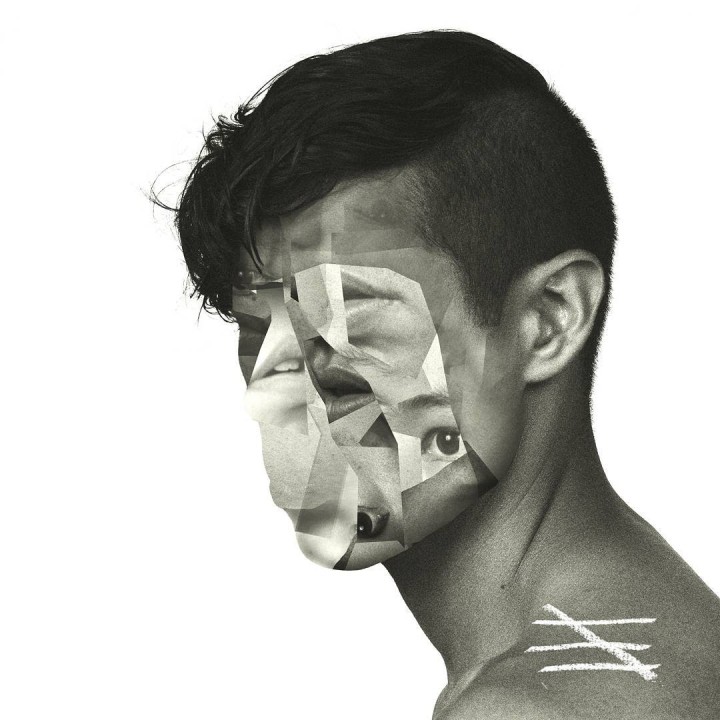 I can sense from here that you're probably having a bit of trouble pronouncing the name of this artist, but trust me when I say it won't matter after you give his music the attention it rightfully deserves. Raised in Riverside, CA, this singer has a style all of his own that makes you feel feelings you may have forgotten you could even feel. From the genre-bending instrumentals that make you question when you are listening to indie-electronica or a soulful masterpiece, to the exquisite lyricism present with in the words from a voice whose falsettos make you feel like you are currently residing in Nirvana, Michl has got it all. The bittersweet part: he only has 8 songs that will take about a half hour to listen to, but it will surely leave you wanting more.
While you can start anywhere, "Kill Our Way To Heaven" is an ideal starting point since it openly showcases Michl's talent right off the bat. The lyrics will make you think and the captivating beat will keep you hooked for the entire ride.
Lostboycrow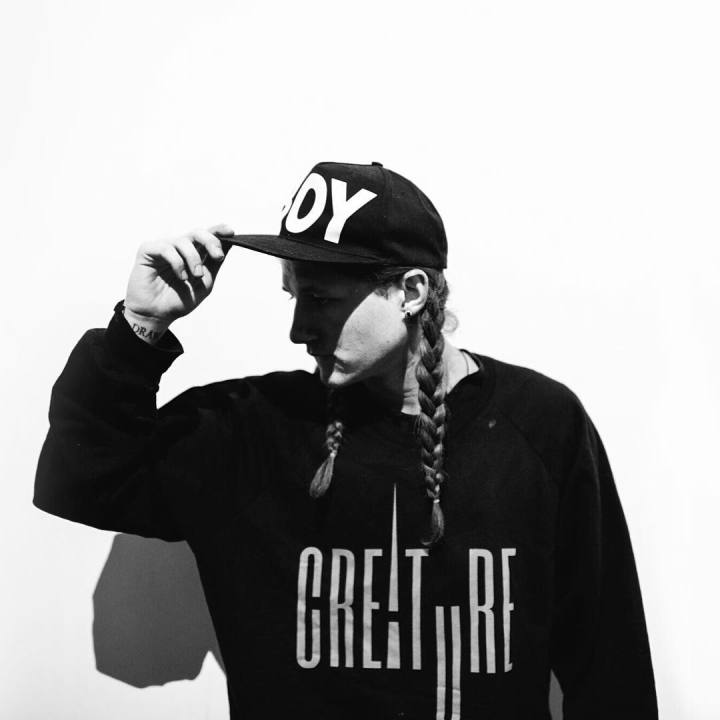 Lostboycrow is astonishing musician I happened to stumble across accidentally via a music shuffle. Ignoring this guy's beautiful hair for a second, let's look to his music. You will not be disappointed by this fusion of R&B and electronica because of how well executed it just so happens to be. The infectious grooves just make you want to get up and move, which I wouldn't exactly blame you for. Oh, and don't even bother trying to find out the name behind the stage name. It's a well kept secret that gives an added mystery to the man behind the music.
"My Heart is a Weapon" is the track that got me into Lostboycrow, so it makes sense to how this would be an equally as good start for you. The song's chorus is incredibly catchy and bound to get stuck on your head. This song is clever one, with lyrics using the metaphor present in the title and the genius placement of sound effects in the production. Even if indie music isn't really your cup of tea, try this on for size.
Thomston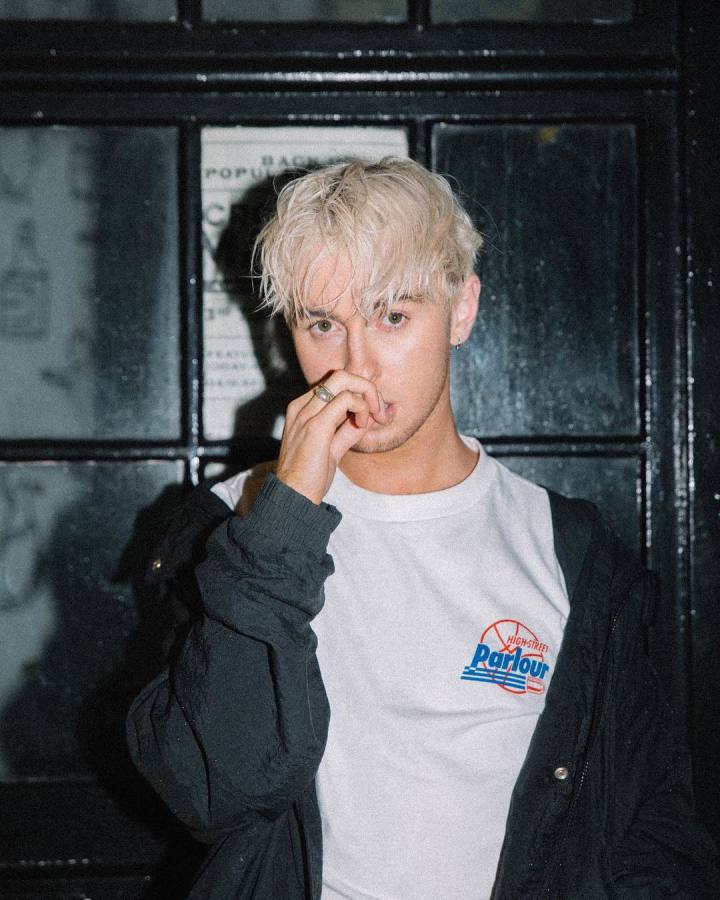 This is an artist I've only recently become obsessed with. No, he's not just a pretty face, but he is equally as talented. Through his pretty instrumentals with a voice and lyrics to match, he's surely got me hooked and ready for more. Thomston has a chill sound to his music, which is probably why his debut full length album Topograph has been on repeat non-stop since I've found his music in early August. Lying won't do any good, so here is the gritty truth of it: this is an album that is full of emotion and takes you on a ride on the feels train. The singer himself even took to Twitter on the album's first birthday and described the album as "too sad to tour." Hopefully, though, you'll give this album and his previous EPs a chance to show you that a little sad never hurt anyone.
This song is such a powerful one on the album. As my personal favourite (besides the rest of the album), it does not disappoint. There is something here for everyone. Relatable, personal lyrics? Check. Great sound and an inside to his style of music? Check. A great chorus that's not too ear-wormy to where it is annoying, but just enough to where you can expect to be pleasantly humming it while doing various activities? Check. Need I say more?
Half Alive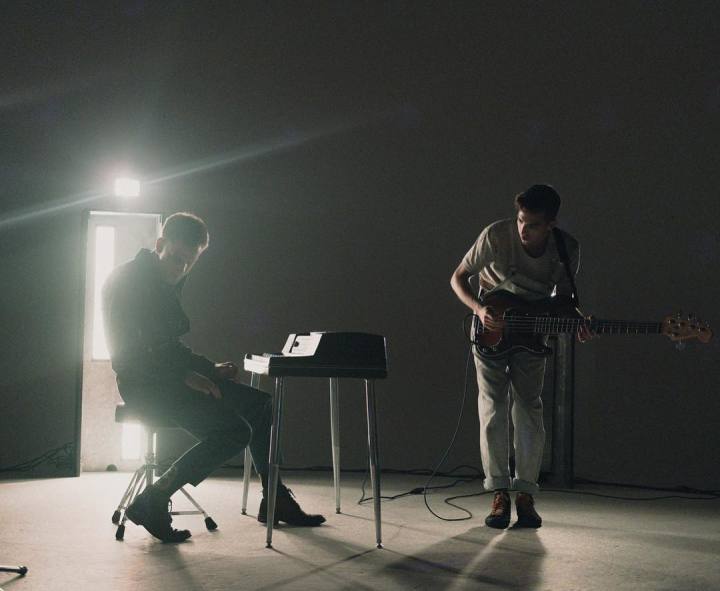 I can't say that the way I found this band in the best way, but wow am I glad I found them! Their sound is so unique and amazing that even though they only have released a three track EP, I find myself drawn back to having these three songs on loop a whole lot. They remind me a lot of one of my favorite bands, yet they also set themselves apart and that is what keeps me coming back. The lyrics tell captivating tales, the two members are spectacular at what they do, and they deserve way more attention then they've been getting. They have an alternative sound with just a dash of electronica that is balanced in a genius way. It is needless to say that this band deserves your attention.
This is a great starter song because well... it's an amazing song. Besides the fact that it is the only one of their three songs at this time with a music video, it also has a certain undeniable charm to it. All of the songs are different though, so don't expect this to define their sound as a whole! This band is one of my favorites right now, and I hope they can be yours too.
Palaye Royale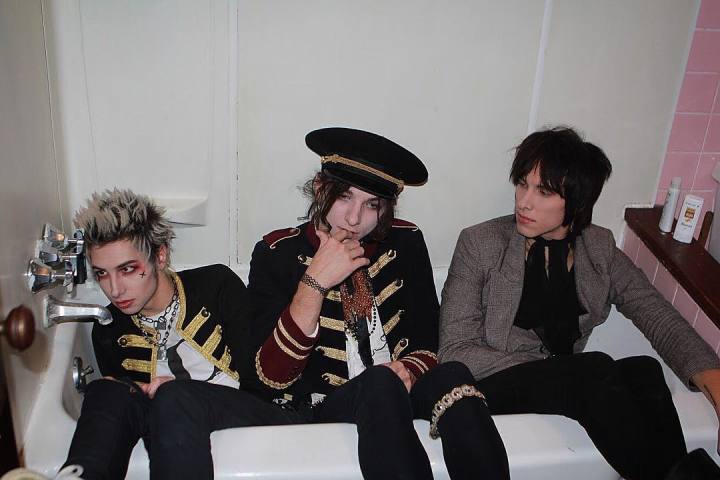 Last but certainly not least, I bring to you Palaye Royale. This band started by three brothers Remington Leith, Emerson Barrett, and Sebastian Danzig is certainly a band to keep your eyes on. Known respectively by the Royal Council (their amazing fan base) as "The Vampire," "The Pirate," and "The Gentleman," these boys have a style all their own evident in their music and fashion. Palaye is bringing back what feels like authentic rock-and-roll with kicking bass lines, guitar parts that feed the soul, drum beats that fuel the fire that burns on inside us all, and the distinctive and beautiful voice of Remington Leith. What more could you really ask for?
Palaye Royale's song "Mr. Doctor Man" is a prime example of what I mean by them bringing back rock-and-roll in a big way. This song is off their debut album Boom Boom Room: Side A and is one to remember. If you don't fall in love with this song, that's okay! There is always other songs like "How Do You Do"and "Ma Cherie" which features the vocals of Sleeping With Sirens lead vocalist Kellin Quinn. This band is one that you should definitely check out and remember the name of.