UK's Sattam Drops 'This Feeling' Primed For Summer Action
Hot New Release On Stalwart Imprint Eton Messy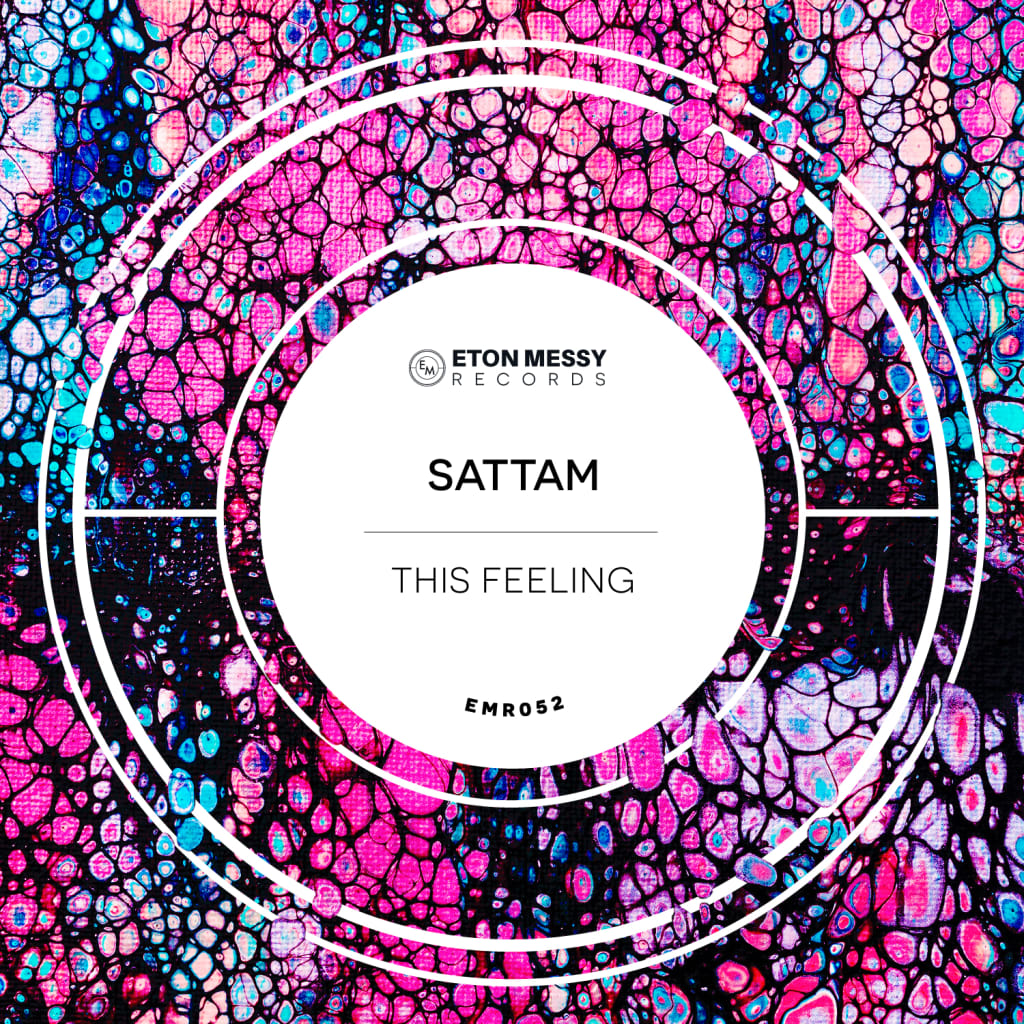 Released 30-04-2021 | EMR052
London remains a hotbed of breakthrough talent, turning out more quality producers as the winds of clubland unfold. Harbouring a fresh approach to the underground scene, Austrian/Bengali electronic music producer Sattam serves up feel good music that you can listen to at home, on the bus and at the club according to a recent statement.
We're more interested in the club aspect, considering we've been restricted for so long. In the form of 'This Feeling' comes a deep, chugging monster of a track that whilst being seemingly understated, the finesse it shows when it comes to filling floors is definitely not underrated. Being connected to music from a young age, the interest in radio first kick started his interest. Later transferring across to electronic music, the story plays out with a pivotal tune, 'Blood Sugar' by Pendulum. Since then, he was firmly hooked to electronic sounds, which eventually led to an obsession…. and forays into production.
Following University parties where he first learnt to DJ, Sattam has been consistently working on music and releasing since 2017. Honing his skillset led to being picked up by the Eton Messy crew, and continues to collaborate today, once again returning for this release. Still considering himself as growing as an artist, he maintains consistency and persistence is everything within the industry.
Noting "there is this cliché in music where people will only write when they are inspired. Yes, that is definitely important, but at the end of the day, it is a skill. The more you chip away at it, the better your inspiration will get, if that makes any sense".
Landing with EMR052 and already primed for a follow up, hasn't happened by chance. Sattam used to listen to the Eton Messy YouTube channel back in 2014 during his school years, and once he started releasing music the demo distribution started. As the story goes, it was around Spring 2019 when he sent the imprint his first batch of demos. Charlie responded saying that I have great potential and the relationship began to take root. Taking on valuable feedback, ED and Charlie (Eton Messy) eventually released the memorable song 'Footsteps' on their ADE Sampler which led to a string of solo releases that continue today!
Sattam proudly chimes "Charlie and Ed have been instrumental to my development and are extremely supportive, I am glad to be a part of the EM family!" which further highlights a label/ artist relationship is integral to growth.
A self verified musical addict, Sattam's abundant character shines through.
"Do you know what it's like to live with someone who blasts music until the break of dawn? My girlfriend does! She has been extremely supportive since day 1, always putting up with me. My friends back in Vienna and here in the UK are incredible, but I think that's because they want to see my succeed so they can go on tour with me! Charlie and Ed from Eton Messy have always been such a big part of my development!"
Definitely inspiring words for any new producers searching for an identity. Returning back to the forthcoming release, it is a well formed Deep House beast, upholding the hallmarks of a massive tune with longevity in mind. Complete with accomplished production, and well curated uplifting vocals, the hook instantly lifts.
Recent feedback has fired in from the likes of Nicole Moudaber, Paco Osuna, and global radio shows, through to a mix of serious House heads. Gathering pace at an alarming rate, everything about this release screams BIG, and one we are due to see kicking all Summer long.
SATTAM 'THIS FEELING' Released April 30th, 2021
Eton Messy Links
Website | Facebook | Instagram | Spotify | Youtube | Soundcloud
Sattam Links
Website | Facebook | Instagram | Soundcloud