Type of Negative: The Drab Four
A brief history of one of my favorite goth metal bands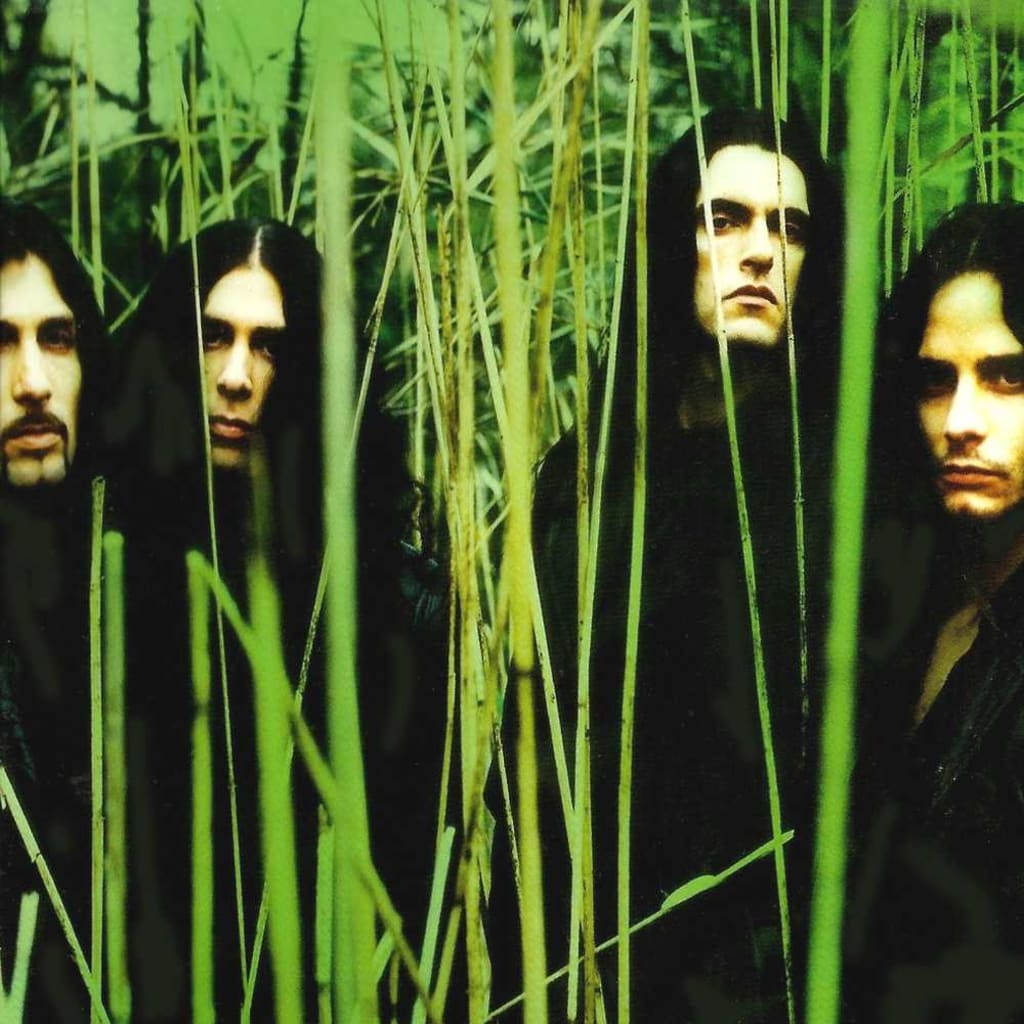 Most famously known for their combination of industrial, doom metal, and goth rock Type O Negative has undeniably carved a place for themselves in the 90s metal scene. With heavy themes of sex, romance, depression, and death, it was no surprise they were a controversial bunch. Their dark style even gained them the nickname "the drab four", a jab to the Beatles 'Fab Four' moniker. The group was often facing criticism for their lyrics being obscene, sexist, or racist.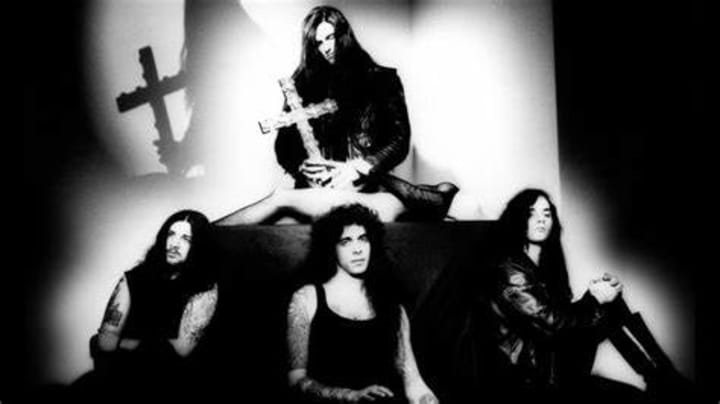 The Beginning:(1989-1992)
This American Goth Metal band was formed in 1989 in Brooklyn, New York. The original lineup comprised former Carnivore front man Peter Steele on lead vocals and bass and his long-time friends Sal Abruscato (drums and percussion), Josh Silver (Keyboard and backing vocals), and Kenny Hickey (guitar and co-vocalist). The group signed with Roadrunner Records and shortly after, in 1991 released their first album, Slow, Deep, and Hard. This is followed by the 1992 album The Origins of the Feces. Both albums are centered on a dark doom metal style with heavy inspirations from bands like Black Sabbath and the Beatles.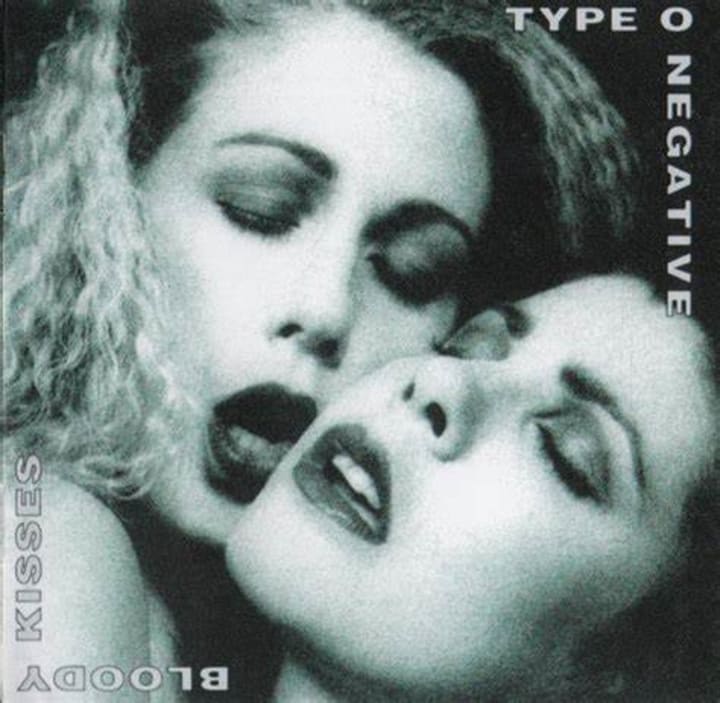 Bloody Kisses and October Rust (1993-1996)
Released in 1993 Bloody Kisses was Type O Negative's third studio album. Dialing down the metal aspects, this album welcomed Goth rock to the equation. Full of loneliness and heartbreak Blood Kisses became the first Roadrunner record to reach certified platinum in the US. Songs such as "Black No. 1", "Christian Woman", and a cover of Seals and Crofts "Summer Breeze" would lead to a spike in popularity. The band not only set out on a two-year tour but also was featured on MTV, Rolling Stones, and VH1. During this time drummer Sal Abruscato quit the band to join Life of Agony, and drum technician Johnny Kelly would take his place.
After the success of Bloody Kisses, the 1996 release of October Rust built upon the gothic style Type O' had adopted. With more mild tracks such as "Green Man" and more sexual and dark lyrics such as those in "Be My Druidess" and "Wolf Moon". This album leaned heavily on the female audience gained from Bloody Kisses. Although it didn't see the same success as their prior album had, October Rust was certified gold and was the band's first album to reach the top half of the USA's Billboard's Top 200.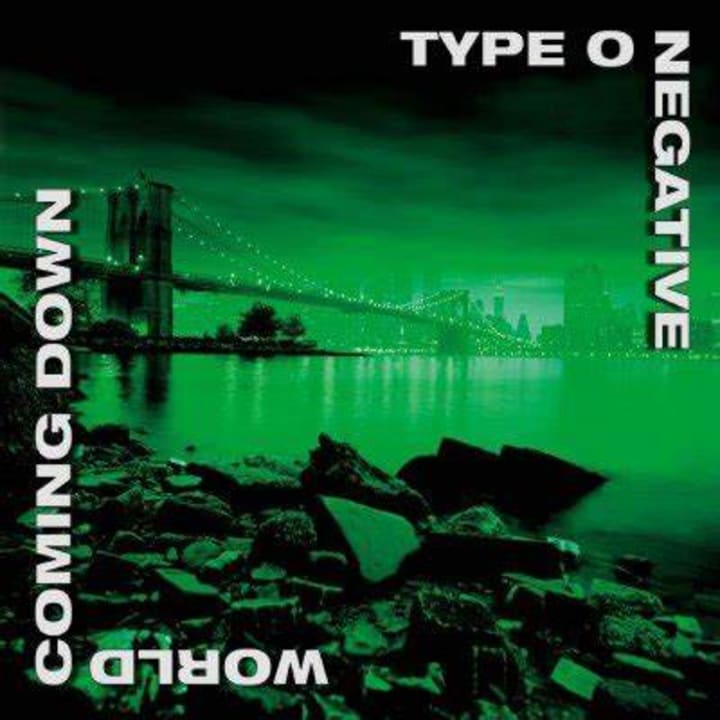 World Coming Down and Onwards: (1999-2010)
Over the next few years, Type O would release four more albums. 1999's "World Coming Down" would take a much darker, bleaker tone after Steele suffered the loss of family members. Music being his primary outlet, these events heavily affected it.
In 2000 a best-of collection is released called "The Least Worst of Type O Negative" containing previous songs and unreleased B-sides and remixes.
Their 2003 album "Life is Killing Me" would pick up the pace from "World is Coming Down" and bring some of my favorite tracks such as "Life is Killing Me" and "I Don't Wanna Be Me". This album's songs were overall shorter than in the past.
After leaving Roadrunner for SPV Records, Type O' would release their final album in 2007, Dead Again. Upon its debut, this album reached No. 27 in the United States, becoming the band's highest chart debut to date, and continued to tour through October of that year.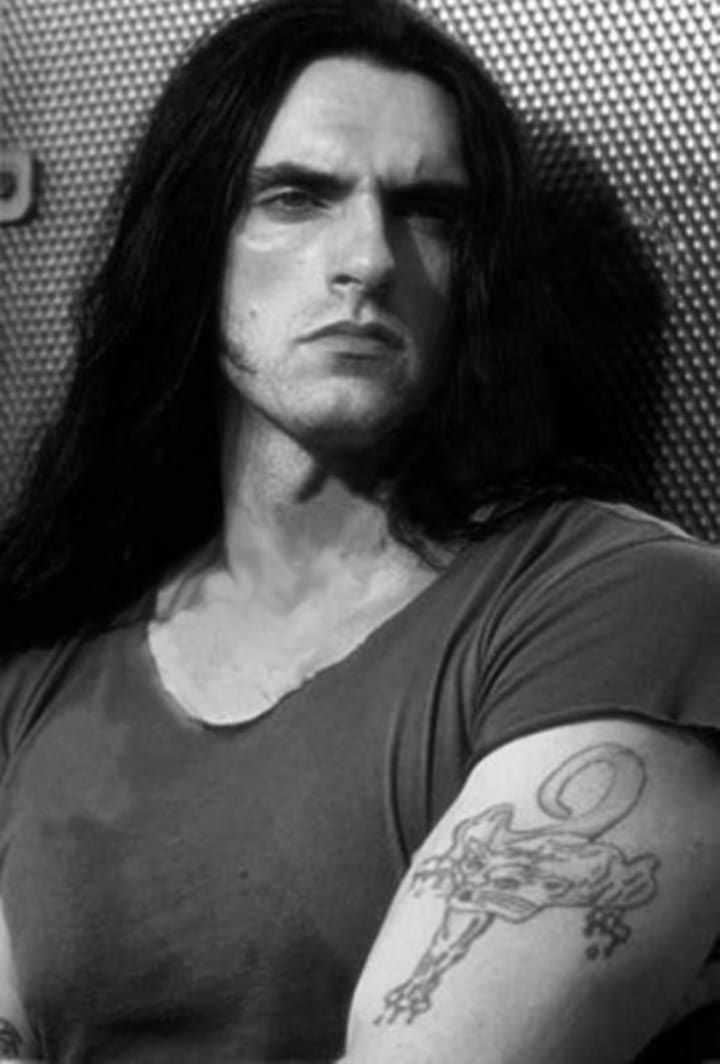 The tragic death of Peter Steele
To everyone's surprise, on April 14th, 2010 Petrus Ratajczyk, professionally known as Peter Steele, died at age 48 from sepsis caused by diverticulitis, although was initially reported as heart failure. Before his death, he had recently recovered from substance abuse and alcoholism and was preparing to write and record new music for the band. After his passing, the remaining members of Type O Negative decided it would be best to dissolve the band rather than replace Steele.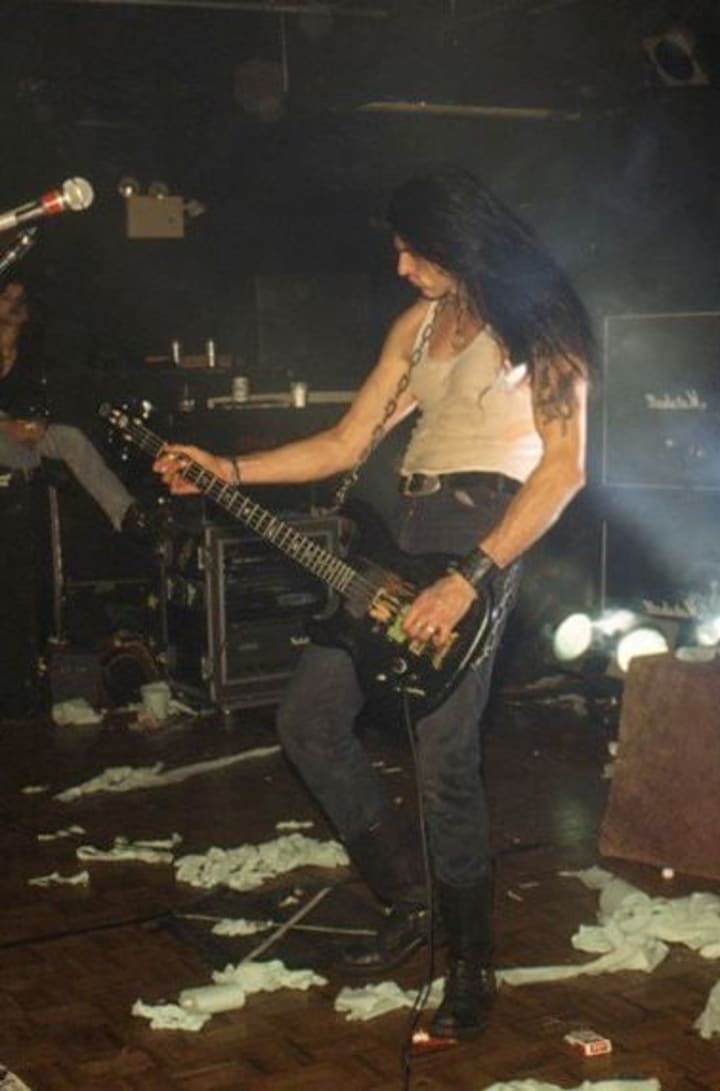 Fun facts about the band:
Although Peter Steele was left-handed, he learned to play right-handed bass due to it being more affordable.
Peter Steele wrote "Black No. 1" in his head while driving a garbage truck at his park job.
"Bloody Kisses (A Death in the Family)" is about the passivity of Peter Steele's cat Venus who he had for 17 years. Steele loved his cats.
Three out of the four original members hated blood& fire (the exception being Peter).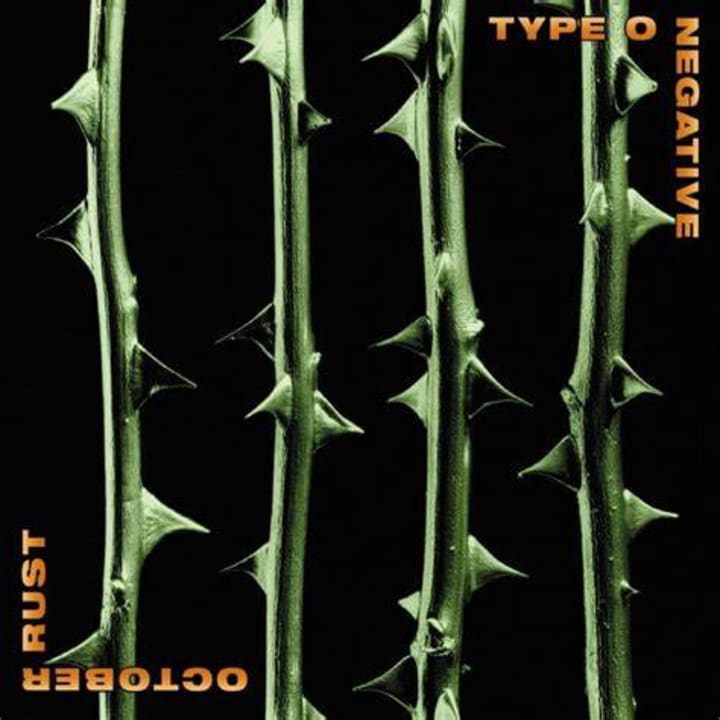 My favorite album:
I'd have to say October Rust; I guess I'm just a sucker for the darkly romantic feel and the Goth rock sound. I just can't help myself. Not only is it everything my parents didn't want me listening to, but it's just so damn sexy. Like if my relationships were even half as romantic as "Love You to Death" I don't think I'd be able to handle it.
Regardless of varying topics and tones, the instrumentals would flow together perfectly through the album. Each song would complement one another. From the slow, almost sorrow full "Red Water" to serene "Green Man" and upbeat catchy tracks such as "My Girlfriend's Girlfriend" and "Cinnamon Girl" everything fits together like well-matched puzzle pieces.
Favorite song:
How can I pick one? Alright… as much as I love all of Rust. I have to go with Black No. 1 (the 11-minute album version not the radio edit). Not only was this my very first Type O' song but I've always related to a little too much. From the Halloween addiction, to my love for rainstorms, I find myself quoting that song far too often. And that bass… just… mmmm.
In closing:
I hope you enjoyed this brief overview of one of my favorite bands! I really enjoyed researching and writing this so you may see more content like this in the future. Thank you for reading. Stay safe.
See you next time,
Emilia
list
An aspiring writer and artist looking for an escape from her day job.
https://twitter.com/Emilia_the_Bat
Receive stories by Emilia the Bat in

your feed