Top 5 Underrated Marina & The Diamonds songs
Picks of the primadonna girl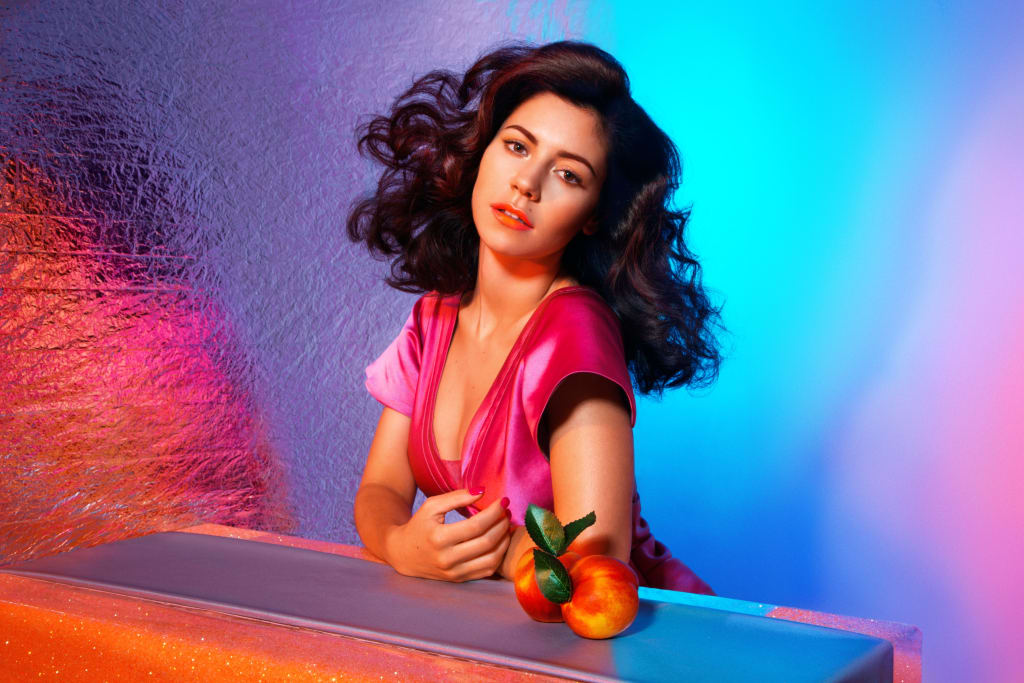 This artist has brought a unique take in the genre of pop music. If you haven't heard of this singer or would like to see what else she has done that maybe you don't know about , here are some songs I've chosen to listen to from the modern day Madonna.
1. Sex yeah
Feminism commentary of the women throughout history. That women are more then just a piece of ass. It's a thriving culture of exploiting women that's happened for centuries. It's a raw concept about the roles women have throughout the evolution and even the messages sent to women through the media. It's a confusing to find out how are supposed to act or become, I know I've gone through it with the messages that I was supposed to accept as a young woman. But we can't fight who we are not as the women we are supposed to be from society standards, we can fight back at the norms pushed on us. We are more then just a pretty face, that's what I love about this song.
2. Savages
This song is a personal favorite of mine , seeing the mature change in the way her sound and lyrical content went in her album Froot. It's a blunt commentary about our violent and chaotic society. It's the raw truth that we head about the terrible turmoil of tales everyday. There is an animal in our selfish desires and the fact that she states that, pointing out what exactly is wrong. We need that reminder that many turn a blind eye to.
3. Starring Role
We'd like to think a relationship can be an even playing field. But the idea of love with sex isn't always going to happen. The raw aspect of a woman's scorn of the present state of a relationship. The context of wanting to be emotionally connected to someone but the physical factors are really what matters to some people. She says that she wants more then what he's cut off from giving. It's a plea on his deaf ears. And she's saying she's done with him , the ultimatum to proclaim what people can relate to. To feel the end of this tumultuous relationship. We try all we can but at some point, we can't keep wasting our time with someone that just wants us in the sheets.
4. EVOL
I'm gonna be blunt, this is a badass bitch theme for those who just feel a little mischievous. A villainess theme for toxic romance, fire with fire. It's a song that has those evil vibes for a woman that needs the same evil as she is. Everyone has a crush for the villain, but having the same wavelength for debauchery. We may not have the desire to be reckless and make careless decisions but this song does fill that feeling to be a villainess for a little bit. It's a unique song that takes the concept of love not being the concept of clean and positive. Love can be twisted in someone's mind, for what they have a desire for. Mostly I just like the fact that this song spelled out Love backwards in a interesting way, only Marina would come up with something of a creative twist like this.
5. Miss Y
This is one song that has stuck with me and had me hooked onto her music, from this song , anything Marina put out, I knew it was going to be good. I feel that this song is a love letter to the strugglers. She even mentions herself in the song about being rejected over and over. There is an ethereal feeling that gives a powerful element when listening to the lyrics. That's how we should feel when we strive to accomplish something and even though we grow tired and our legs give out, we still keep going no matter the time we feel we waste or patience that grows thin. This is the song for who needs to be reminded that everything will work out with the power in us.
song reviews
About the author
I'm here to teach you something new or expand your mind in a neutral aspect.
Instagram: parrishpassages
tiktok: themysticalspacewitch
Oh and I wrote a book called, Inglorious Ink, now available on Amazon
Reader insights
Be the first to share your insights about this piece.
Add your insights