Top 5 Tips for Practicing Guitar
Learn the best practice methods to improve your overall guitar playing technique and prevent bad playing habits.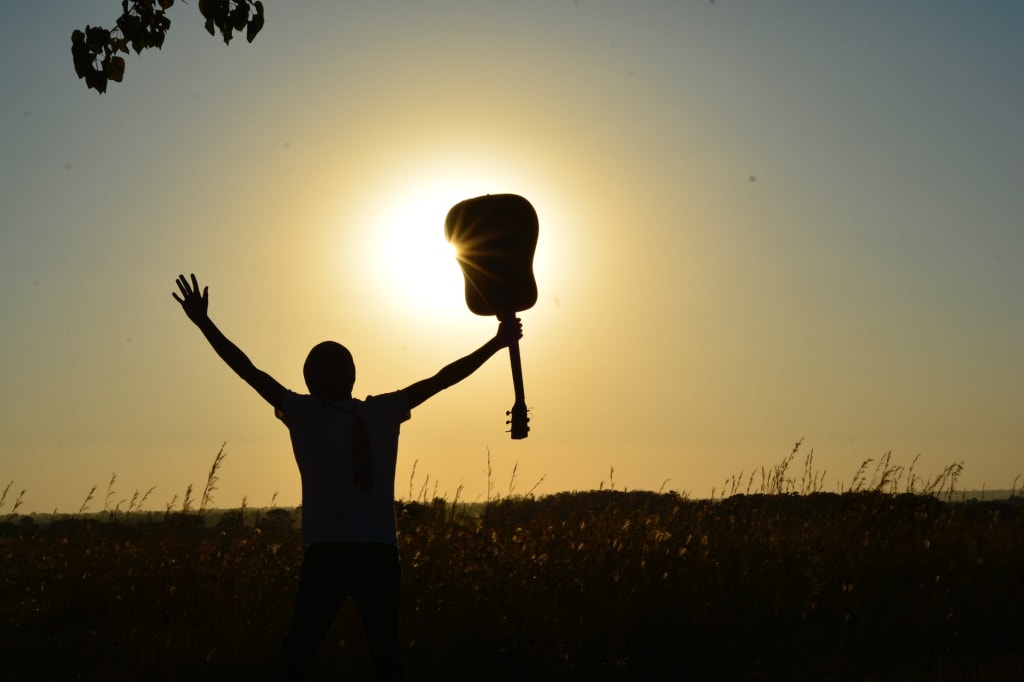 Chances are, if you're reading this, then you have already heard the timeless adage, "Practice makes perfect." Unfortunately, sloppy practice can likewise make for sloppy imperfections; which, too often, can turn into troublesome bad habits over time.
The methods you use in your rehearsals can be a deciding factor on whether you develop bad habits or avoid them completely. Here are five tips to practicing your guitar that will maximize the effect of every rehearsal.
1. Schedule Your Practices.
This may seem like it has nothing to do with your actual rehearsals, but by setting a scheduled time each day, you will protect yourself against the "procrastination bug" and enforce a solid routine for practicing. Remember that practice is indeed work. If nobody gave you a schedule of when to be at your job everyday, you probably wouldn't attend much.
By setting a schedule, writing it down, and posting it somewhere visible, you can prevent a lack of enthusiasm on days when you're feeling a bit under the weather, lazy, or simply not in the mood. Find a time that works for you, whether it is everyday after school or work, three times a week, or as part of your morning routine.
Be sure to set reasonable expectations. Anywhere from 45 to 90 minutes will be long enough for one practice session. Judge the amount of time you spend by noticing when your hands are fatigued and your playing becomes sloppy. Then, increase the amount of practice time over an extended period. Add five minutes per week until you get to the session length you desire. If incidental events interfere with your schedule, that's okay. Just reschedule the practice for some other time that evening when you are free.
2. Use Proper Posture.
Instead of lounging around upside down on your couch with your guitar haphazardly hanging by your side, sit at the front of a piano bench or armless chair with your back straight and your guitar positioned properly on your lap. Keep your thumb directly in back of the neck on your fretting side. Make sure to use all your fingers on your fret hand, pinky finger included.
If finger picking, make sure to alternate fingers according to the techniques you've been taught. By using proper posture and technique, you will prevent developing bad habits—ones that most likely will get in your way as your skills progress.
3. Use a Metronome.
You may have heard this one before… always use a Metronome! All musicians, even drummers, should be in the habit of using a metronome for all their practices. There are many metronomes on the market, and most won't break the bank.
Even smart phones now offer several choices of apps that instantly turn your phone into a metronome. Many models will feature a visual metronome option, and by turning the sound off and using only the visual setting, metronomes can even be used during recording sessions. The best bet, whichever model of metronome you go with, is to get one that also includes a tuner so that you can train yourself to notice not only tempo control, but note recognition as well.
4. Turn off Effects.
When practicing, turn off distortion, reverb, and chorus effects on your electric rig, or just grab an acoustic. If using an acoustic, try using heavy strings on a dreadnaught acoustic during practice to help give your hands an extra workout.
If playing on an electric guitar, use only the EQ on your amplifier and the tone knobs on your guitar to get the sound that's good for you. While finger tapping a rock solo may not have the same impact during your rehearsal, the theory behind this is simple: If you can make it sound good with just the bare minimum, your playing will sound all the better when the bells and whistles are added to it.
5. Run Through Your Repertoire.
Use a portion of your practice session to run through the songs that you already know and are comfortable with. This will help you to keep track of the repertoire you play at gigs, and keep those pieces fresh in your mind for when it comes time to play them.
If your repertoire is large, split it up into sets and run through one set each day. Rotate them out throughout the week so that all your sets are covered. If you chose to do your run-though at the beginning of your practice session, it can serve as a hearty warm up with which to start your rehearsal.
Don't stop in the middle of a song. If you struggle with a song in your repertoire, remove it from the set list for the time being and work on it during your rehearsals. Then, when you are comfortable with it, return it to your repertoire. Run through your repertoire sets as if they were dress rehearsals, and you'll be ready for your next gig in no time!
By observing these five rules during rehearsals, you will maximize the effect your practice will have on your overall playing ability. You will be prepared for performances or studio sessions, and avoid developing bad habits that will be difficult to break several years down the line.
The technique you develop and practice everyday will be free of flaws and will allow you to learn new methods with ease. Whether you are a professional musician or just starting out, keep these tips at your fingertips to make sure you get the most out of mastering your instrument.
Author Bio
Becky Jimenes is a teacher and freelance writer at academic assignment help service. She grew up in Orlando, Florida.