top 5 Morgan Wallen songs.
we all have a east tn boy.....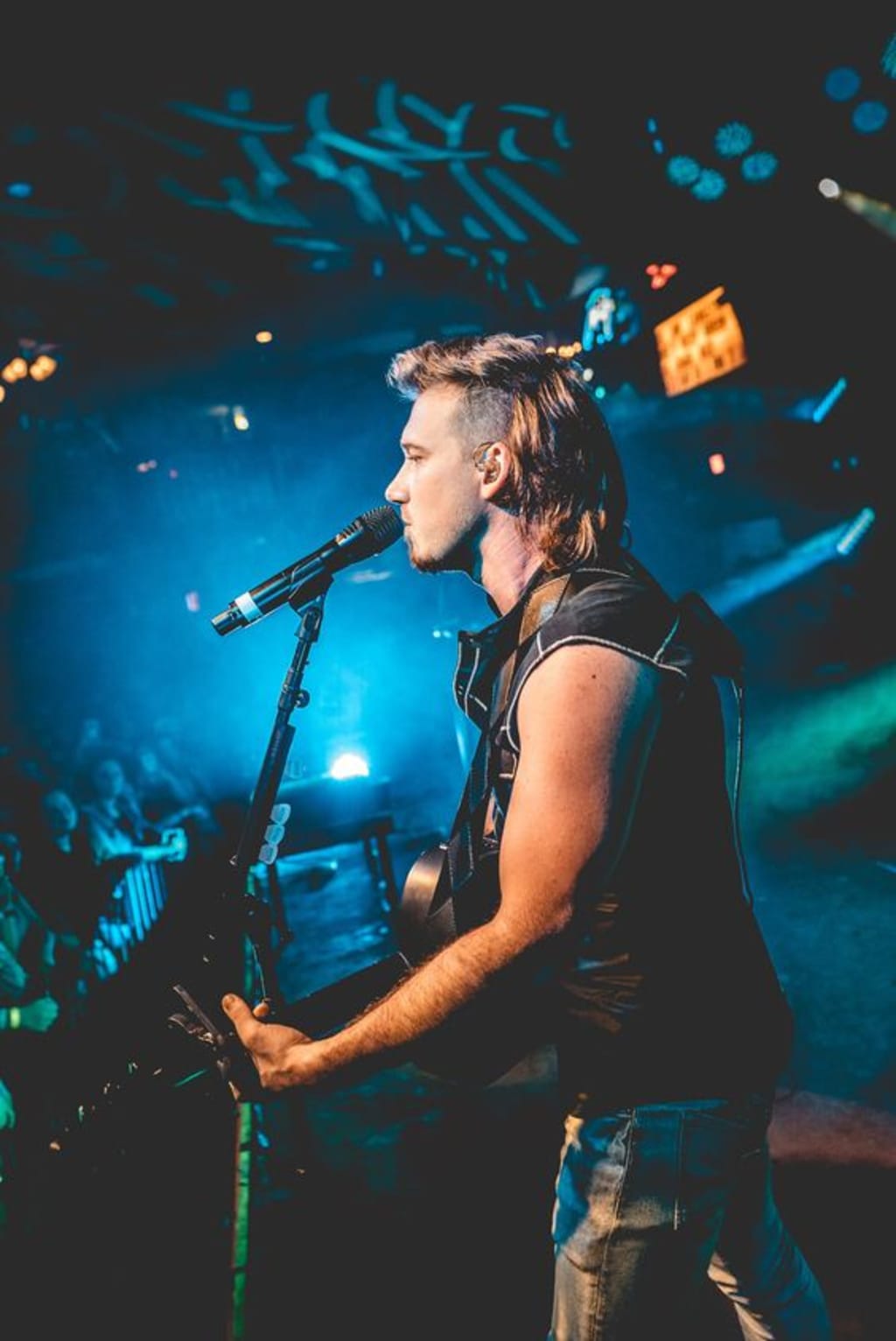 Morgan Wallen, marry me please if you are reading this. No seriously, he is my favorite, and I honestly would die if he read this, and tweeted me back. I decided to give you guys my top 5, which is honestly hard because I love Morgan Wallen.... Now you are wondering, have you been here since the voice days? No, but let me tell you that does not mean I can not love Morgan and his music. I love his lyrics, the beats and everything he stands for. So here is my unfiltered top 5 favorite songs. Enjoy~!!!
The Way I Talk- When I first heard this song, I about died. This is my top spot song, this will always be my jam... I will forever love the way it just fits everything I need and want a song to be. If you ever want to jam on a back road with your best friends this is the song for you. If you want to drive to work when the sun is rising with the windows down because its sixty degrees, and you wanna be happy this is the song for you. This song works for so many things and so many outlooks.... I Just love it so much, and if it is not at my wedding as well I will be super sad because Morgan, you have outdone yourself with this one, kind sir.
7 Summers- I was first introduced to this song on tik tok, when somehow it blew up...... then he released it, and I fell in love. Everyone has a boy "from east tennessee"...... whether or not he is from east tennessee, you still have that boy so do not think i do not know you are lying; cause i would too, to be honest..... this song is so good, windows down blaring ..... I made a little snippet in my podcast about this song about whether or not it was 7 summers ago, we all have that summer we had someone, and it was the best summer we would ever have..... to this day, I know I think about that boy, and that summer and it gives me chills-- but good chills..... Morgan out did himself, like I have said in like every song I listen to.... He is a genuis, and we love him.
TALKIN TENNESSEE-- This song is so catchy, and the lyrics are my absolute favorite thing in the world. Rolling your windows down to this song, and driving back roads is where I need to be at all times. Thank you wham bam, mammm' and sirs. If you have not heard this song yet, please do yourself a favor and go listen....... You will memorize the lyrics, and somehow be singing them at 4 in the morning when the sun is barely rising, but it will be worth it I promise you.
Spin You Around- I want this song at my wedding, played for everyone to hear while my husband is spinning me around.... I want this kind of love... The farm house, big kitchen with open windows on 300 acres of land while our kids play in our back yard....... that is the kind of love I want, and that is the kind of love this song describes to me..... I do not care what other people think, this is the song that will serve a centuries worth of people and Morgan has no idea what he even did with this song...... I could just have this song on repeat and be okay with life..... Thank you Morgan Wallen for this epic genuis of a song.
Cover Me Up- This is a cover Morgan did of Jason Isbell's song, and I will say not many covers are better than the originals... I have only found 5 songs to be better, and this is one of them. The video you must watch with a box of tissues, and I promise if you ever need to cry listen to this song, it will be a game changer. I am so glad Morgan did this song......
Morgan, thank you so much for making music. You have not only changed my life, but so many others.... If you wanna share your top 5 with me down below, feel free too..... Until next blog, I am gonna go jam to some Morgan Wallen and Hardy..... Yep, you heard a full album review coming soon...... Cause his album has been on repeat......If I could be Morgan's and Hardy's best friend, I would die.........Seeee ya next blog...