Who's this MC claiming to be the "Rap Devil"? Welcome to WatchMojo.com, and today we'll be counting down our picks for the "Top 5 Machine Gun Kelly Facts."
For this list, we'll be looking at interesting facts and trivia about Cleveland rapper Machine Gun Kelly, also known as MGK.
Machine Gun Kelly's musical influences extend well beyond the realm of rap, and that's something that shows both in his music and fashion sense. Among his self-proclaimed biggest influences are rappers like Eminem and DMX, but also rock artists such as Guns N' Roses and Blink-182. He even has an EP named after seminal 80s hardcore punk band, Black Flag. Given his eclectic tastes, it's not that surprising to learn that MGK's youth saw him involved in a few musical projects. His first band was the hilariously named "Dumb Bunny Trio." His focus might be rap these days, but he still works with a backing band, sometimes referred to as the Machine Gun Kelly band or EST 19XX.
#4: Both his parents were missionaries.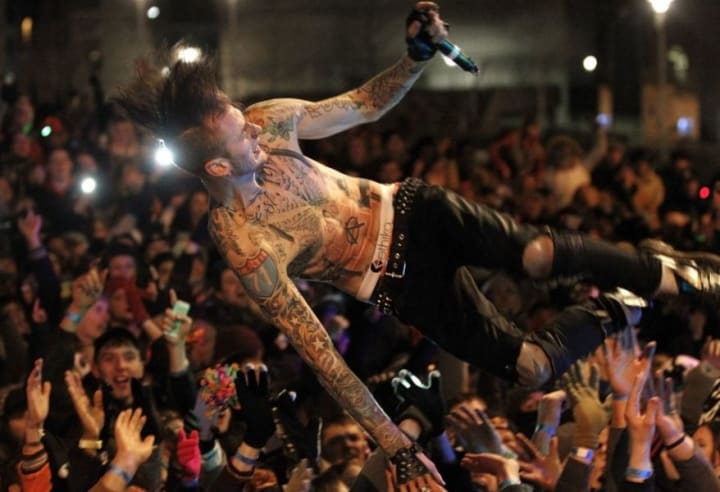 When you look at MGK or hear his music, "religious upbringing" isn't exactly the first thing to come to mind, but religion largely shaped the first few years of his life. He was born in Houston, but then proceeded to travel the globe with his Christian missionary parents, which took him as far as Germany and Egypt. According to Kelly himself, he actually learned to speak Arabic before English. It wasn't an easy upbringing however. Kelly's parents split when he was young, his father suffered from mental illness, and Kelly grew up in poverty when they returned to states, for which he was bullied. He would eventually re-connect with his mother later in life.
MGK is and always has been an unconventional rapper. From his fashion sense and tendency to blur the line between genres, to his unabashed love for boutique coffee shops, summery craft beers, and especially almond poppy seed muffins, he's never been afraid to go against the grain. One of his more particular interests is wrestling, something that, since becoming a celebrity, he's been able to get actively involved with. He's actually mixed things up with WWE on a few occasions. He's promoted Wrestlemania 28 with John Cena, performed on Raw, where he actually briefly fought Kevin Owens, and contributed to the 2017 Tribute to the Troops event.
Over the years, MGK has undeniably embraced the pop side of rap with numerous collaborations, but he's more than earned his place in the world of hip hop. In 2009, back when he was still a starving artist (apparently on the verge of getting evicted), he proved himself at Harlem's legendary Apollo Theater, where he won repeat victories at their Amateur Night competition. According to Rolling Stone Magazine, he was the first white rapper to ever do so. It was a turning point in Kelly's career, increasing his visibility and forcing labels to start paying attention to this upstart from Cleveland.
#1: His stage name is inspired by an American bootlegger and gangster.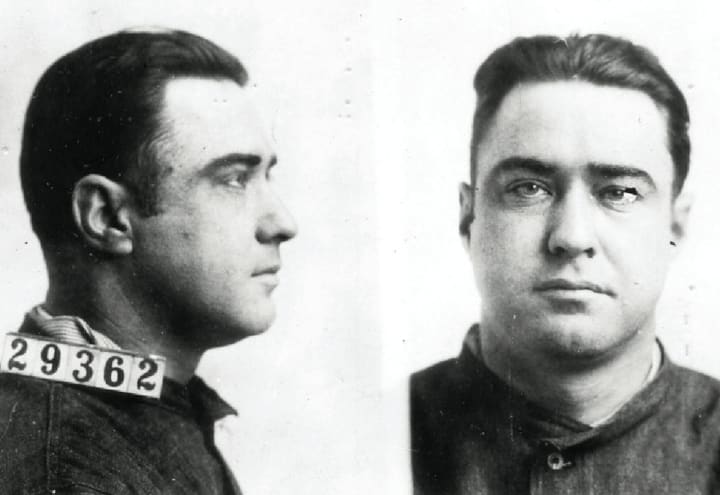 Say the name Machine Gun Kelly to your grandparents and they might recognize it, but we doubt that it's Richard Colson Baker that they'll be thinking of. The original Machine Gun Kelly, George Kelly Barnes, was a notorious criminal from Memphis, Tennessee, most famous for kidnapping an oil tycoon in 1933 for a then sizable ransom of $200,000. As his name suggests, a Thompson submachine gun was his weapon of choice. Baker, for his part, earned the nickname for his early trademark quick delivery of lyrics, which fans compared to the rapid fire of a machine gun.
Reader insights
Outstanding
Excellent work. Looking forward to reading more!
Add your insights