Tony Orlando and Dawn
This 70's trio made a lasting impression on music lovers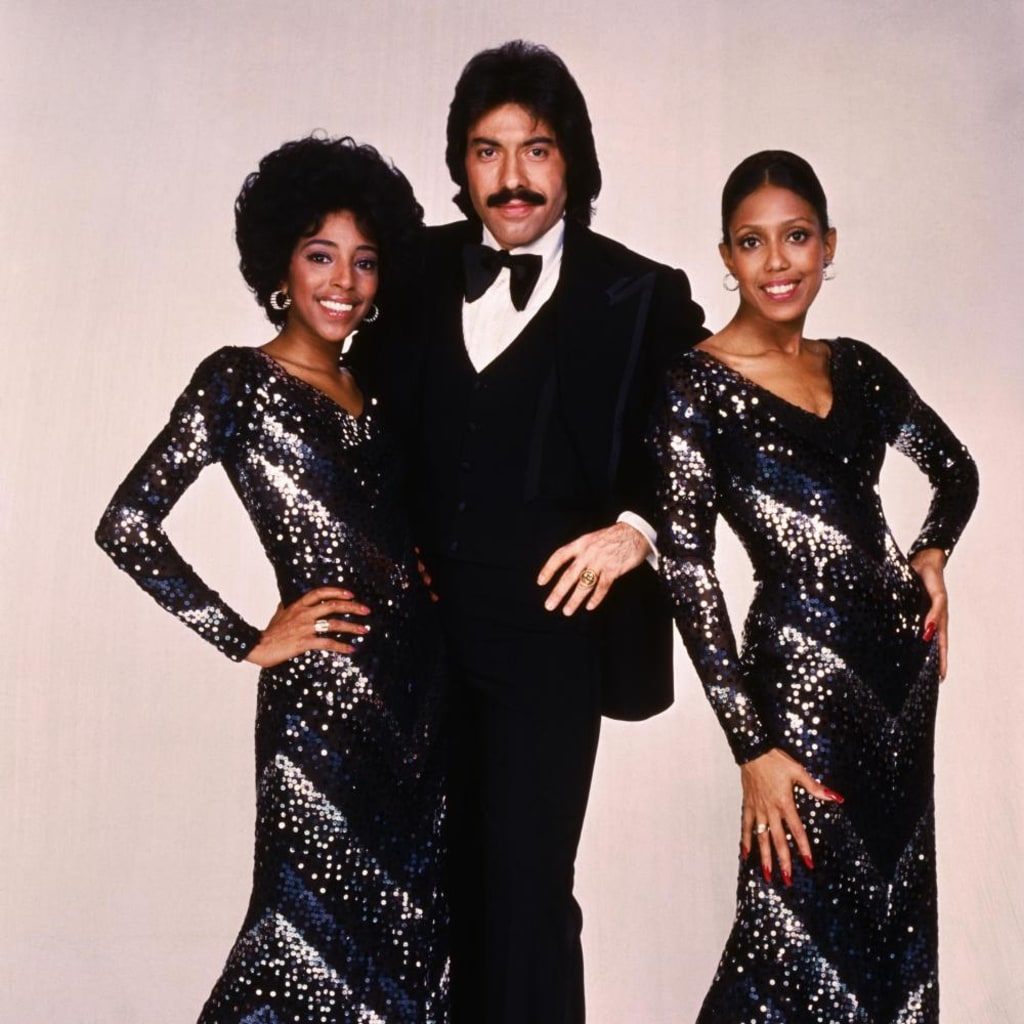 Joyce Vincent Williams, Tony Orlando and Telma Hopkins
If you were around in the 1970s there is no way that you are not familiar with the singing trio Tony Orlando and Dawn whose hits are memorable even today a half decade later. Tony Orlando was born Michael Anthony "Tony" Orlando Cassavitis on April 3, 1944. His father was Greek, his mother Puerto Rican and he grew up in "Hell's Kitchen" in New York. Orlando began in the music industry as a songwriter, producer and eventually became the general manager of Columbia Records. He was later promoted to vice-president of Columbia/CBS Music.
When Orlando recorded the song "Candida" he was the lead vocalist billed under the pseudonym "Dawn" in 1970. He used studio session singers Linda November and Toni Wine as his background singers. When the recording of Candida became an international number-one hit, he began to use his own name in the group. It was changed to "Dawn featuring Tony Orlando" and later to "Tony Orlando and Dawn". This is when Telma Hopkins and Joyce Vincent Wilson were hired as Dawn and the rest as they say is history.
The group had 19 additional top 40 hits, including "Tie a Yellow Ribbon Round the Ole Oak Tree". This became the number one best selling hit in 1973. The song was also one of the biggest selling singles of all time. The trio also had a hit televisi9n variety program, from 1974-1976. It was called The Tony Orlando and Dawn Show and ran on CBS. The group broke up in 1978, after which Tony Orlando began performing using his own name once more.
Telma Hopkins was born in Louisville Kentucky on October 28, 1948. In addition to singing as one half of Dawn, she also began working as an actress in the late 1970s. If her face looks familiar it's because she has been on a number of hit television programs. Hopkins portrayed Isabelle Hammond on Bosom Buddies alongside Tom Hanks from 1980–1982. She was Adelaide "Addy" Wilson on Gimme a Break! from 1983–1987 and Aunt Rachel on Family Matters from 1989–1997. Hopkins also starred in Getting By from 1993 to 1994.
The actress was a regular cast member on Half & Half (2002–06) portraying Phyllis Thorne. She also had roles in Are We There Yet? (2010–13), and Partners (2014). Hopkins co-starred in the 1984 science fiction film Trancers and in its sequels Trancers II in 1991, Trancers III in 1992 and again in Trancers IV in 2019. She also has appeared in The Wood (1999) and The Love Guru (2008).
Joyce Vincent Wilson, the other half of Dawn was born in Detroit on December 14, 1946. She was offered the opportunity to replace original Supremes member Mary Wilson in 1977. She was to join the Supremes, with then current members Scherrie Payne and Susaye Greene. Unfortunately for Wilson, Motown decided they did not want the group to continue performing without any original members. Payne and Green went on to record an album in 1979 titled Partners and Wilson sang as a backup vocalist for the duo.
In April 2007, Wilson stepped in as a last-minute replacement for Freddi Poole, who was unable to join her group which was called the Former Ladies of the Supremes, during a tour of Japan. Wilson stepped in to replace Lynda Lawrence in June 2008 on a tour of England. In September 2009, Wilson permanently replaced Freddi Poole as a member of the Former Ladies of the Supremes.
Tony Orlando and Dawn have reunited in recent years to sing their hit songs for loyal fans. Their last tour was Christmas 2018. Much like other groups of the 1970s, Tony, Joyce, and Telma rode high on success until it began to wane. They were fortunate to move on to other projects and now, thanks to the Internet their music can be introduced to younger generations and they continue to sing for their loyal fans.
70s music
About the author
Cheryl is a poet, freelance writer, published author and former Newspaper columnist. She has degrees in Psycology and Biblical studies. She enjoys sharing natural cures, and Nostalgia related info. Tips are greatly appreciated.
Reader insights
Be the first to share your insights about this piece.
Add your insights