Timmy Xu—the Future Star You Need to Hear
Why You Need to Listen to China's Latest Pop Giant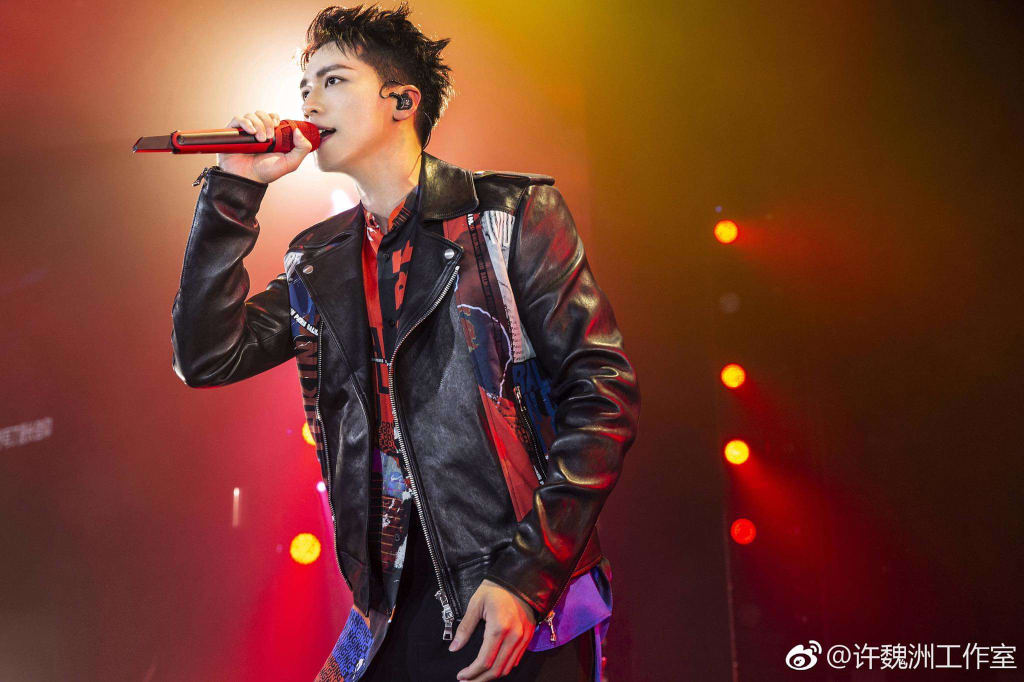 It takes a lot for me to be truly captivated by an artist. Sure, there are lots of bands or acts I listen to for various purposes, such as for background music whilst cleaning, or to relive an old memory; but to truly enjoy an artist and all they have to offer, I have to feel connected to the music.
Step forward Xu Weizhou (internationally known as Timmy Xu), a Chinese singer, actor, and model. With more endorsements than I've had meals, it was fair to say I was expecting a lot when I finally took the time to sit down and sink my teeth into his discography, but to say I was impressed would be an understatement.
In actual fact, I was blown away. With music that at its core is heavily rock influenced, Xu combines elements of EDM, Pop, and even dabbles in harsher styles such as post-hardcore successfully, in turn creating a diverse and intriguing catalogue of songs. Despite only starting his professional musical career in 2016, he has a body of work that would make many chart mainstays blush, and a natural flare that is rarely seen in modern music.
It's evident the artist has a clear vision for what he wants to do with his music, with the self-described "freestyle producer" refusing to pigeon-hole himself into one genre or market, instead opting to completely push the envelope with his work. Becoming the first artist from Mainland China to hold successful concerts in South Korea and Thailand is a huge accolade in itself, but Xu is only just getting started. Complete with a growing worldwide fanbase and an unrivaled passion for what he does, it may be time to snag yourself a seat on the Timmy Xu bandwagon before it becomes standing room only.
With only one full-length album to his name, titled The Time, Xu's career is still definitely in its infancy. However, the unique and fascinating idea of separating his album into chapters for various emotions shows that this once in a generation talent is willing to separate completely from conventions in order to present a willing audience with his own ideologies for music.
There may still be a lot of room for growth for the award-winning artist, but with maturity beyond his years and idiosyncratic sound, it's a near-certainty that the fans here to watch the development of one of the most interesting young artists in modern music will not be disappointed.
To help you get further acquainted with the man who has won every single award he's been nominated for, I've compiled a handy few links to some of my personal favourite tracks. As well as this, if you're a stickler for a good live performance to see the true talent and style of an artist, you can watch one of a full concert of his, free of charge, right here.
Starting at the beginning, "Fun" is an energetic and colourful track that is the perfect introduction to Xu's talents. As well as the impressive vocals on display being enough to make this more than your average debut, the strong instrumentation and complexity make it a song you can revisit a thousand times and still find something new to immerse yourself in.
A stripped-back, emotion-filled song, Xu shows his vocal strength and range in a track that is sonically restrained in many ways. It may build to a climax with impressive guitar riffs and a larger than life feel, but the central component is always his voice, and it's a voice that adds needed emotion and gravitas to an already impressively composed piece of art.
A "stand up and take notice" track, the post-hardcore influence shows versatility; with the buoyant instrumentals packed with energy and colour creating a distinctly strong base in which Xu builds layers upon layers upon, with everything from his screams to the powerful chorus making this a compelling song from start to finish.
My final recommendation was a difficult choice, as I really could have picked anything from his discography, but I went for the track "Glory." The emphatic chorus carries the bulk of the song's quality, but the electronic instrumentals actually aid the song rather than feel relied on, so it's a refreshingly correct usage of modern techniques to aid a song rather than take away from it.