Tim Minchin - Apart Together
A rock and roll genius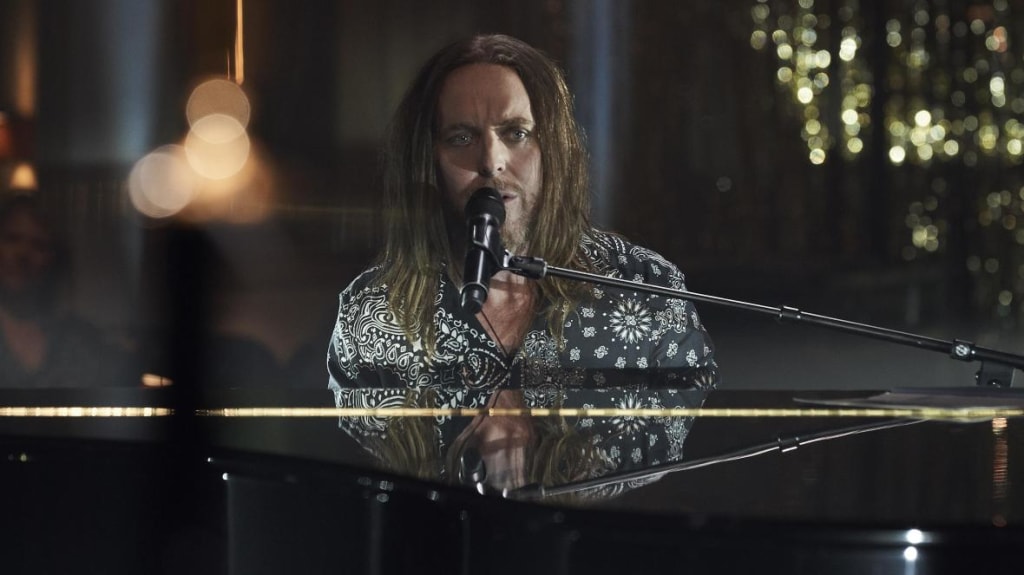 (C) DAMIAN BENNETT
I have been a huge fan of this self - acclaimed rock and roll nerd since I was about 15. Although I admit now that I was too young to understand some of the finer nuances of this man's ridiculous, but brilliant brain, I never lost interest in his work.
"In 2003 he debuted his first solo comic cabaret show, Navel – Cerebral Melodies With Umbilical Chords, for the Melbourne Fringe Festival. After regular performances at the legendary Butterfly Club during 2004, he premièred Dark Side at the RMIT Kaleide Theatre as part of the 2005 Melbourne International Comedy Festival (MICF). Good reviews and word of mouth attracted the attention of Karen Koren, a well-known producer, who was scouting for new talent for her Edinburgh Fringe Festival venue, The Gilded Balloon." - https://www.timminchin.com/about/
This can all be seen in his friends documentary - Rock n Roll Nerd, which used to be available on YouTube (if you're a cheapskate like me) but can also be bought on DVD. It was one of the earliest things I watched relating to Tim, and honestly I'd suggest it as the second thing you watch of his. Watch one of his live shows first, one of the earlier ones. Astound yourself with his vocabulary, marvel at his magnificence on the piano and then shock yourself with the documentary. This man went through so much in the early years of his career and he wasn't afraid to show raw emotion like so many are. He is a genuinely down to earth human being.
He became well known for his comic songs such as Inflatable You, If I Didn't Have You and The Pope Song (which isn't for those afraid of a few expletives.) He performed his show Dark Side for the Edinburgh Fringe. Release five DVD titles: So Live (Aust) and So F**king Rock (UK); Ready for This? filmed at the Enmore (Aust) and Ready For This? filmed at the Apollo (UK); and Tim Minchin and The Heritage Orchestra Live at The Royal Albert Hall. All of these came with no lower than a 4 star review in many major papers and magazines, and for good reason. The man's a lyrical wizard.
Which brings me to last night's "live" show which was streamed from 7PM local time. After reading his Twitter and Instagram posts I knew Mr Minchin would be veering away from his usual musical comedy sets and starting to show a bit more of his natural self, contrary to his usual eyeliner and rock facade. He mentioned in several comments that he knew he might lose a bit of his following because of this, and to those people I say - YOU MISSED OUT.
Not only did we get several love ballads, he did not lose his natural comedic personality at all. The casual fluctuation between saying things like 'this is a song about trying not to fuck other people' and 'sadly, they're still gonna die' was effortless for this seasoned performer. We got an amazing song called 'Talk too much, stay too long' which I can only describe as a blues/jazz/rock combination. The energy throughout that song, not only from the main man, but also the entire orchestra he had round him, was electric.
Tim Minchin goes from strength to strength and currently seems like nothing is going to slow him down. Even quarantine, which depressed most, created a new music video. I can't wait to see what our favourite lyrical magician does next.
Thank you for reading!