Thomas Rhett - 'Center Point Road' Album - A Review
A look at album number four from Country standout Thomas Rhett.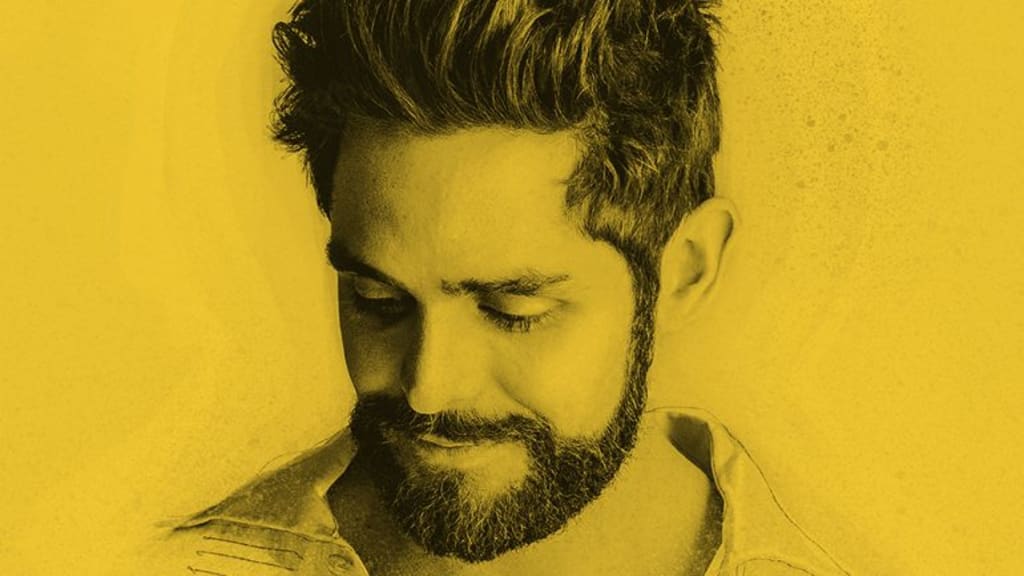 As I sit here with Center Point Road playing in the background, I find myself distracted every once in a while when I hear a lyric that takes me aback, and makes me stop and think 'how true is that?' It's nostalgic and personable nature makes the well-rounded group of tracks undeniably good.
CPR is Rhett's self-confessed most personal album to date, his fourth studio release, is named after his hometown of Hendersonville, Tennessee, and takes him right back to his roots. It is a story of growing up in a small town, and how it gets you to where you are today, focusing on the 'Center Point Road' that everyone has. A first for TR, he co-wrote every song on the record, along with previous collaborators, and some new collaborators that fit the tracks perfectly.
The record starts with "Up" written alongside Marry Me geniuses Ashley Gorley, Shane McAnally, and Jesse Frasure. An upbeat start, he sings about how you 'can never go up, if you never been down.' It is the perfect mix of Rhett's country and pop sounds, and is an uplifting introduction for the record. Gorley and Frasure also helped to pen "VHS" with Amy Wadge, (the woman responsible for Grammy winning Ed Sheeran song, Thinking out Loud) an 80s sounding party anthem that entitles a Very Hot Summer, which we should've seen coming given that is the title of his 2019 tour. These three also co-wrote "Almost," an ode to the things that TR has done throughout life, which at the time seemed like the world would end, but 'Thank God for the almost' that got him here now.
The album includes three new duets, "Don't Threaten Me with a Good Time" features Grammy winning Country legends Little Big Town. Co-written with Karen Fairchild of LBT, Ashley Gorley, and 24k Magic hitmakers The Stereotypes, it takes us back to Rhett's first album, with disco and funk influences. The blend of voices and LBT's harmonies, give the track a fun party vibe, which was the perfect opening to last weeks CMT awards in Nashville. "Beer Can't Fix" is a collab with rising Country star Jon Pardi, written alongside previous collaborator Julian Bunetta, One Republic's Ryan Tedder, and Zack Skelton. The song showcases TR's country tone, and with Pardi's Southern drawl, gives it a 'bro-country' stamp of approval. The title track of the record features Kelsea Ballerini, and whilst it isn't the most powerful anthem on the album, the blend of soft yet sturdy voices from two of Country's biggest stars gives you an evocative look at their upbringings, and nudges you to reminisce on your own.
The nostalgia is continued on two of the promotional singles that Rhett released for the album. "That Old Truck" and "Remember You Young" showcase the personal nature of the album, about TR's young days in his old truck, fast forwarded to looking back on these days, in "Remember You Young." And of course, no Thomas Rhett album would be complete without a love song or two—or in this case, eight. We can assume most of these songs are focused on Rhett's wife, Lauren Akins, who is a star in her own right. TR claims he isn't lucky, he's "Blessed" in what is the most vocally complimentary track of the record, and thanks God for this in "Look What God Gave Her"—the first single of the album, which peaked at number 4 on the Country charts. "Notice," "Sand," and "Barefoot" are understated love songs that showcase the fun nature of relationships. "Don't Stop Drivin'' and 'Things You Do For Love' are upbeat takes on love and adventures, that form again to Rhett's funk, pop and 80s influences.
Possibly the most poignant and personal of all the songs however, is "Dream You Never Had" the penultimate song of the record. A story of the unconventional life TR lives, on the road, and 'raising the kids through the phone'—a dream that Lauren never had. Co-written once again with Gorley and Frasure, as well as Rhett's own father, Rhett Akins, the song possesses a look at the feelings that overwhelm this incredible life they live. My personal favourite of the record, and one I feel will be a huge success if released as a single, it is definitely one to remember.
A sixteen track album is a long one, and whilst the songs individually are all brilliant, some will get lost within this length of a record. Center Point Road is a perfect blend of Rhett's old school bro-country days, combined with his crossover pop and funk success, as well as his traditional Country roots. Is it his best album to date? Personally, I don't think so. However, there are songs on this record that are so intimate and undiluted, that touched me more than his previous albums. I have almost no doubt that CPR will be a success, with his fanbase continuously growing and his tours selling out. Many Country fans will claim that Rhett doesn't belong in the genre, but this arguably brings his roots to life, and solidifies his place as one of the biggest stars in Country music.
Like what you read? Follow me on instagram for daily Country content and to be the first to hear about my new posts—@behindthesounds_.