"This Ain't a Scene, It's a" Way of Life
The music that carried me through my angst
According to the Merriam-Webster Dictionary, angst is defined as "a feeling of anxiety, apprehension, or insecurity." As a result, the definition of teen angst would be the same, just... applied to teenagers. So what about this exactly makes teen angst so cringy or invalidating? Looking back on my teen years, I can say with absolute certainty that I had a lot of angst- and it was almost always justifiable. Hell, even now, In my mid-twenties, I still have angst. Anxiety, apprehension, and insecurity can happen to anyone, at any time. This includes teenagers, too.
Now, I was a pretty angsty teen. Understandably so, really, considering everything I had to deal with on a daily basis. I had countless reasons for the anxiety and panic attacks that plagued me, the apprehension and fear with anything outside of my known routine, and insecurity in everything I faced in my day-to-day life that was threatened to be stripped from me at any moment. As a result of all of this angst, which was looked down upon when it shouldn't have been, I was very much an emo kid, non-conforming as can be. You'd be non-conforming too, if you looked just like me....
Wow, jumping right back into the old song bank, huh? This one in particular was an old favorite, from an old favorite band, Hollywood Undead. "I'm dark, and sensitive with low self-esteem. The way I dress makes every day feel like Halloween..." Suffice to say, as your typical 2008-2015 emo kid, I Must be Emo was a bit of a self-proclaimed anthem of my teen years.
I mean, just take a look at 2011-2013 me. The facts check out.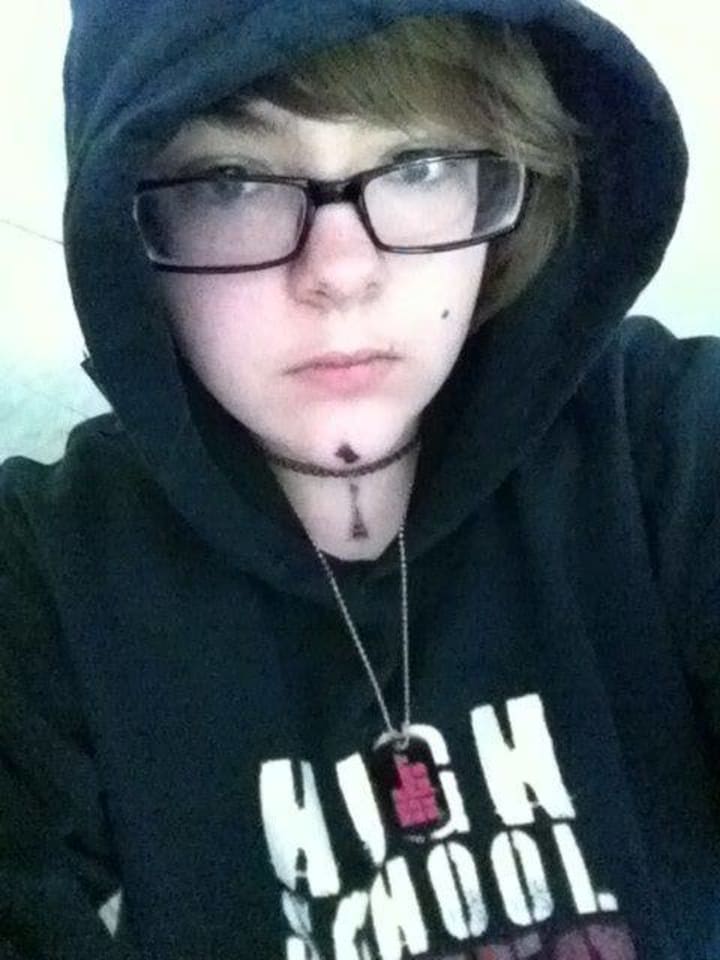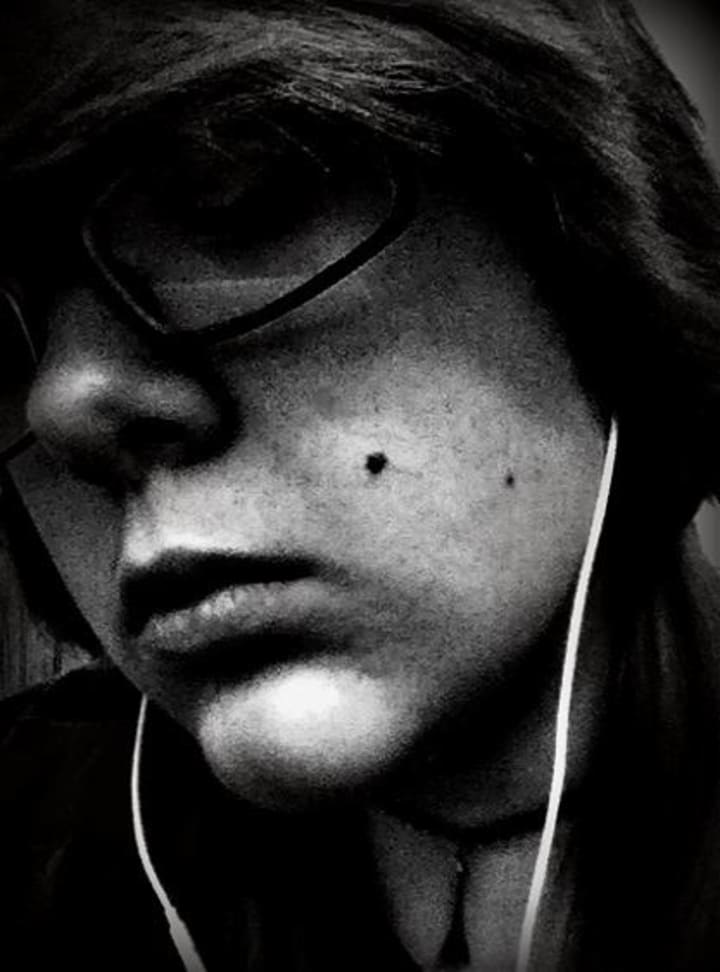 Now, when talking teen angst and music, it's definitely understandable why so many, like myself, turned to the growing pop-punk, alternative rock bands. While there are many bands who really hit the emotions and struggles of our generation on the nose, one of the biggest, naturally, was My Chemical Romance. I mean, c'mon, have you listened to Teenagers? And what emo kid from 2001-2013 doesn't immediately get invested when they hear the G-note intro of Welcome to the Black Parade? Not to mention Famous Last Words' "I'm not afraid to keep on living" or Helena's "so long and goodnight" lyrics. If that didn't hit our emotions right on the head, and give us the strength and hope to keep on keeping on, nothing would. And just look at these beautiful boys: classic emo kids, just their audience.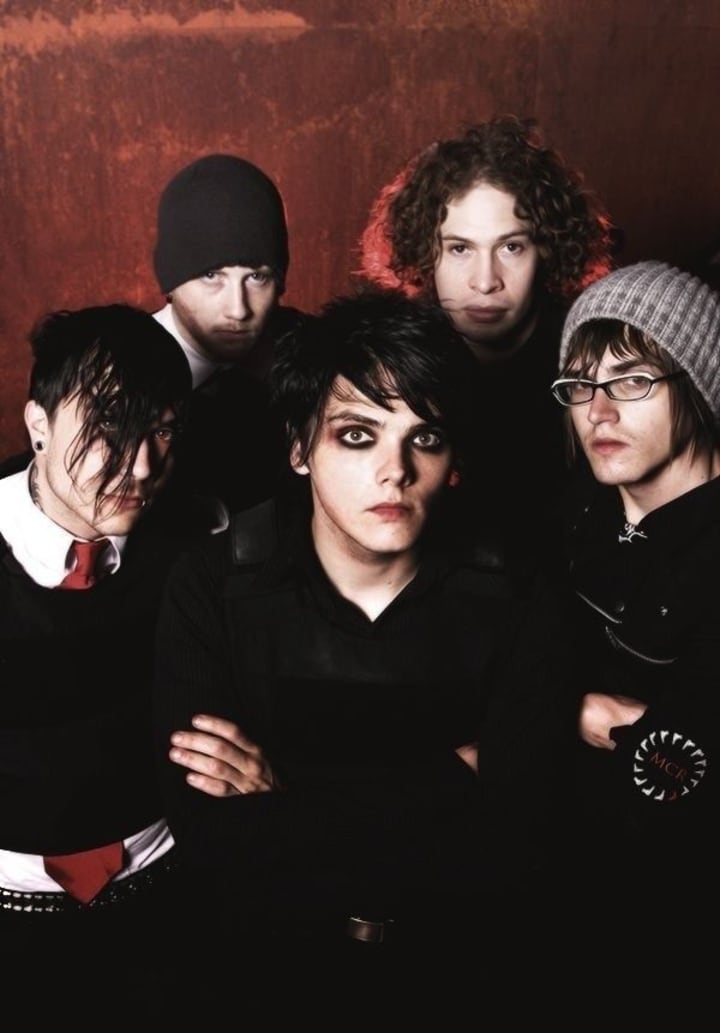 Just as influential as MCR, and just as relatable to daily life, was Linkin Park. I'm not sure there was a single old school emo who's heart didn't break when Chester Bennington passed, especially since he was one of the ones who so eloquently put our struggles into songs and gave us the strength to keep fighting when hope was fleeting.
Meteora, Hybrid Theory, Minutes to Midnight, Living Things... these, and more, were (still are), great albums. I don't think I can count the number of times I listened to these albums on repeat, as they seemed to scream the words I was unable to even whisper. Shadow of the Day will always hold my heart as the one that gave me the strength to keep fighting another day for the ones I loved. Breaking the Habit, Crawling, and Numb were the tunes that helped me break free from my addiction in silence, unbeknownst to anyone around me. Somewhere I Belong and Leave out All the Rest gave me hope, told me that I wasn't alone in this world and could find my place in it eventually. We also can't forget to include all the songs that seemed to just call out my family situation, and pain I felt daily as a result. Chester really sang the words I couldn't say.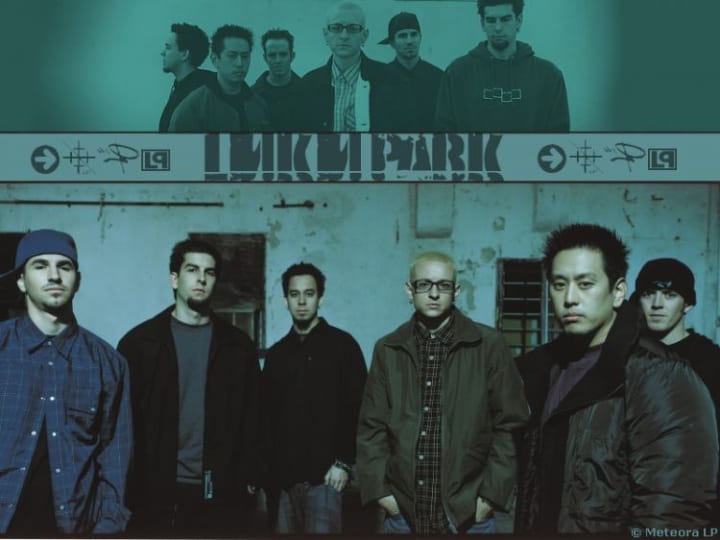 But this is far from an exhaustive list. In a time when my life was upside down, inside out, and I didn't know wrong from worse, music is the one constant I had in my life to keep me relatively calm. I could almost always be found with my earbuds in, MP3 player (or in late high school, my sister's secondhand iPod) on full volume, listening to the songs that got me through my crazy life. But if it wasn't exclusively MCR and Linkin Park, what else did I listen to?
While the list can go on for miles, there were a lot of constants.
Simple Plan and Good Charlotte gave me great comfort when my family life was the cause of my angst. Or, if I just wanted something really catchy.
Sum 41 and Three Days Grace could find themselves in that mix as well, but more so when I was angry or full of energy, rather than depressed or feeling down on myself and situation.
30 Seconds to Mars and Black Veil Brides called out to my "I'm depressed, it's not my fault, but want to do something about it instead of mourn" sense of self. I can't even begin to tell you how many times I listened to Knives and Pens on repeat. However, I can say the longest I went without changing that song to something else was over two weeks. From Yesterday and The Kill nearly had that same situation. I like consistency, and these songs never let me down.
Now, in the happier moments, I needed something to match that energy. Who else did I turn to but All Time Low, Pierce the Veil, Fall Out Boy, Marianas Trench Sleeping with Sirens, Brokencyde, Breathe Carolina, or Dot Dot Curve?
Other times, when I was sad, depressed, and lonely, I just wanted to sit in my sorrows: kind of like that image of a guy washing his car in the rain.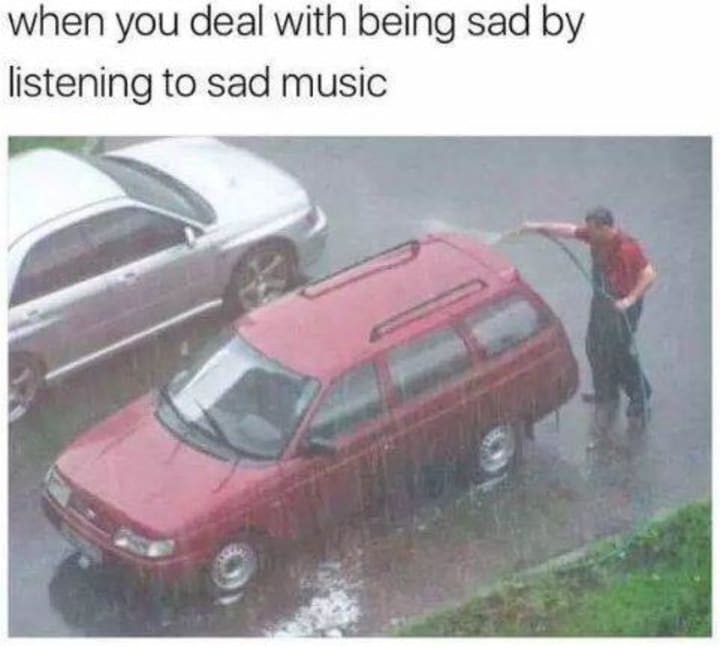 In these particular moments, I had my choices too. Mayday Parade could always match my energy, even if the songs didn't replicate my situation. Terrible Things? Heartbreaking. Miserable at Best? The title itself matched my persona, even though I didn't have a relationship to mourn, seeing my girl with another guy.
Ya boi was just... an angsty, depressed teen, who just so happened to turn into an angsty, depressed adult. All of the music I listened to in my teens to get me through my days, I still rely on now. The bands and songs listed here are far from an encompassed list, which only continues to grow the older I get.
Disturbed, August Burns Red, Billy Talent, Aiden, Attack Attack!, Chunk! No, Captain Chunk!, Beartooth, I Prevail, Asking Alexandria, Papa Roach, Godsmack, Badflower...
I could go on for days. Basically, anyone you could have found at Warped Tour, plus some, is on that list.
In my darkest moments, music has always been there for me.
In my happiest of hours, music has always been there for me.
No matter the weather, the place I am, the reason I tune in, music has always been, and always will be there for me. I wouldn't have it any other way.
So, thank you, to all the musicians out there. Your talent, your heart, your passion, it sticks with people. It helps them through the good times, and the bad. It carries them onward, hits their hearts in ways no one and nothing else could. It relates to their deepest feelings, and provides comfort and warmth when their world crumbles before their eyes. Whether your audience is made up of some angsty teenagers, or adults who (hopefully) have a better handle on their emotions, you save lives. You bring freedom and light into this otherwise cruel world. As soon as things are safe again, I'll be back out at your shows, raising my horns high, and living life to the fullest. Until then, I'll listen from the safety of my home, supporting you the best way I know how.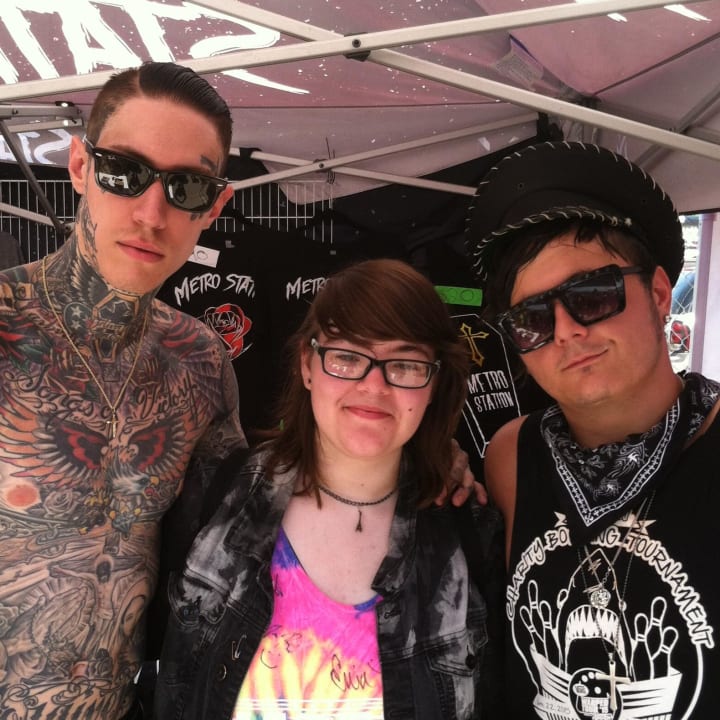 _________________________________________________
*If you liked this, feel free to give it a heart or a share!
Every heart, share, or donation is greatly appreciated and helps me grow. Thank you!*