These Drag Queens Are Being Called the Next David Guetta!
Their Debut EP Is Way More Than 'Just a Taste'; It is a Smorgasbord of High Camp and SuperSweet Fun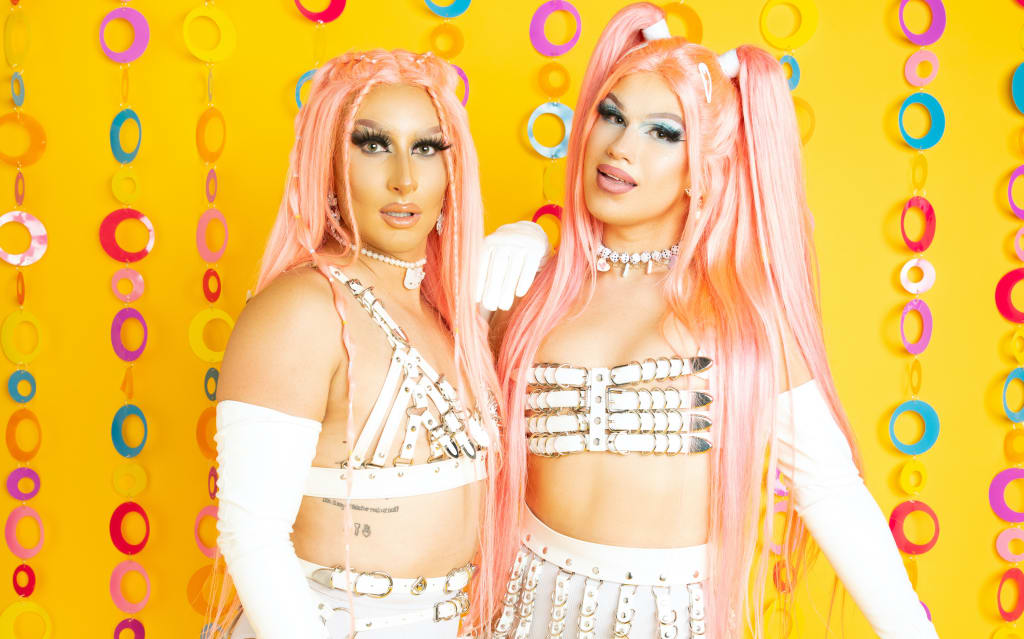 Kali Forni-Kate and Sabrina Babyslut are Jawbreakers. Photo by Brianna Da Silva (@bbds_)
Kali Forni-Kate and Sabrina Babyslut met five years ago, performing in a Britney Spears tribute show in Melbourne. They knew right from the start that they had loads in common. They shared a passion for musical theatre, came from similar socio-economic backgrounds, and began their individual adventures in drag young - right out of high school!
When they learned they shared an interest in music production, too, they decided to join forces as a DJ duo. Their Jawbreakers name harkens back to the 1998 teen film that starred Rose McGowan, Rebecca Gayheart and Julie Benz as the "it" girl clique who wear bright pastels and accidentally kill of one of its members.
"Our goal is to kill it on the dancefloor," says Sabrina. "And to do it in similar style as the girls do in the movie: with fun, sass and a whole lotta style."
"The biggest hurdle was deciding who stands where in the booth," Kali explains. "Sabrina is left-handed and I'm right. We had to fight over who uses the left and right DJ decks. Swapping throws off our groove!"
They bought a mixer, solidified their deck positions, and within six months were in business, headlining international festivals including Sydney Mardi Gras and Milkshake Festival in Netherlands.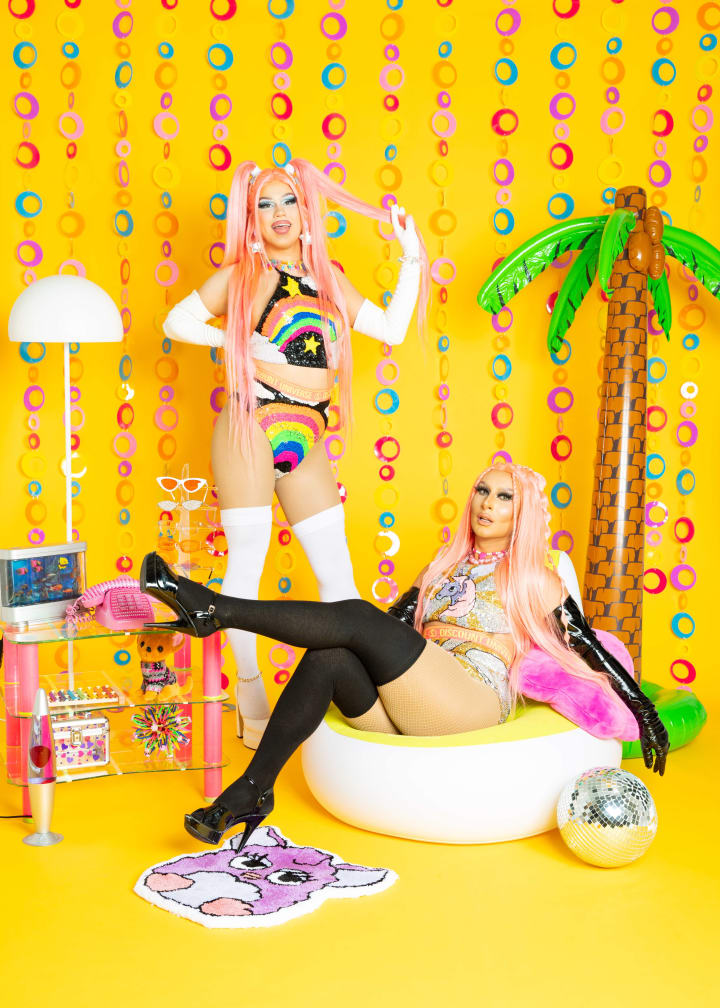 Their quick rise to fame in the festival circuit brought them to the attention of Vicious Recordings, the label that discovered Avicii when he was a teenager and released his first ten records. "We have been keeping an eye on Jawbreakers for several years," says Damien Platt of Vicious. "When Kali and Sabrina presented us with demos of the EP, we were instantly fans of the music. It's fun, its camp and its quality music. We knew they would be a perfect fit for our Extrovert Music division."
Extrovert Music has a long history in the gay dancefloor arena. They released the #1 dance anthem, "Don't Call Me Baby" by Australian house music duo Madison Avenue and, more recently, Sgt Slick's recut of "Gimme! Gimme! Gimme!" that went gold and is now a major queer anthem.
This week, Jawbreakers are out with their debut EP, Just a Taste. From "Boyfriend," their first smash that climbed to #1 on the iTunes Dance chart earlier this year to "This is Dirty", their campy ode to British porn stars The Cock Destroyers, the album serves all the delicious dance, pop and tech house beats today's club bangers crave.
"Jawbreakers started as DJs but we got into music production to prove to the world that we are not only playing the party, Jawbreakers are the party," Kali asserts from her Australia home.
"We want people to see that Jawbreakers are a force to be reckoned with and that there's nothing like us out there," Sabrina adds.
Releasing with the EP is the Jawbreakers' next single, "Bodycount (featuring Clara Fable)." With its seductive vocals and tropical percussion beats, the track exalts sexual liberation and extols the role of the femme fatale. "It's about embracing the siren within," Kali explains. "We live in a sex positive world and no one should be judged by the number of sexual partners they have."
The girls are planning a video to accompany the song; one that will give their fans something different from their previous visual works. "We're going to dance!" Sabrina reveals. "We did a bright, glossy video for 'Boyfriend' and were frisky and playful in the 'This is Dirty' visual. We view this next video as our chance to complete our holy trinity of 'color, fun and dancing' by showing off some fierce moves."
Jawbreakers' "Just A Taste" EP is being distributed through Extrovert Music, a division of Vicious Recordings. It is available now on Apple Music, Spotify and all digital platforms. Follow on Instagram @ JawbreakersDJ