The Voice, The Icon, The Whitney
The life and death of Whitney Houston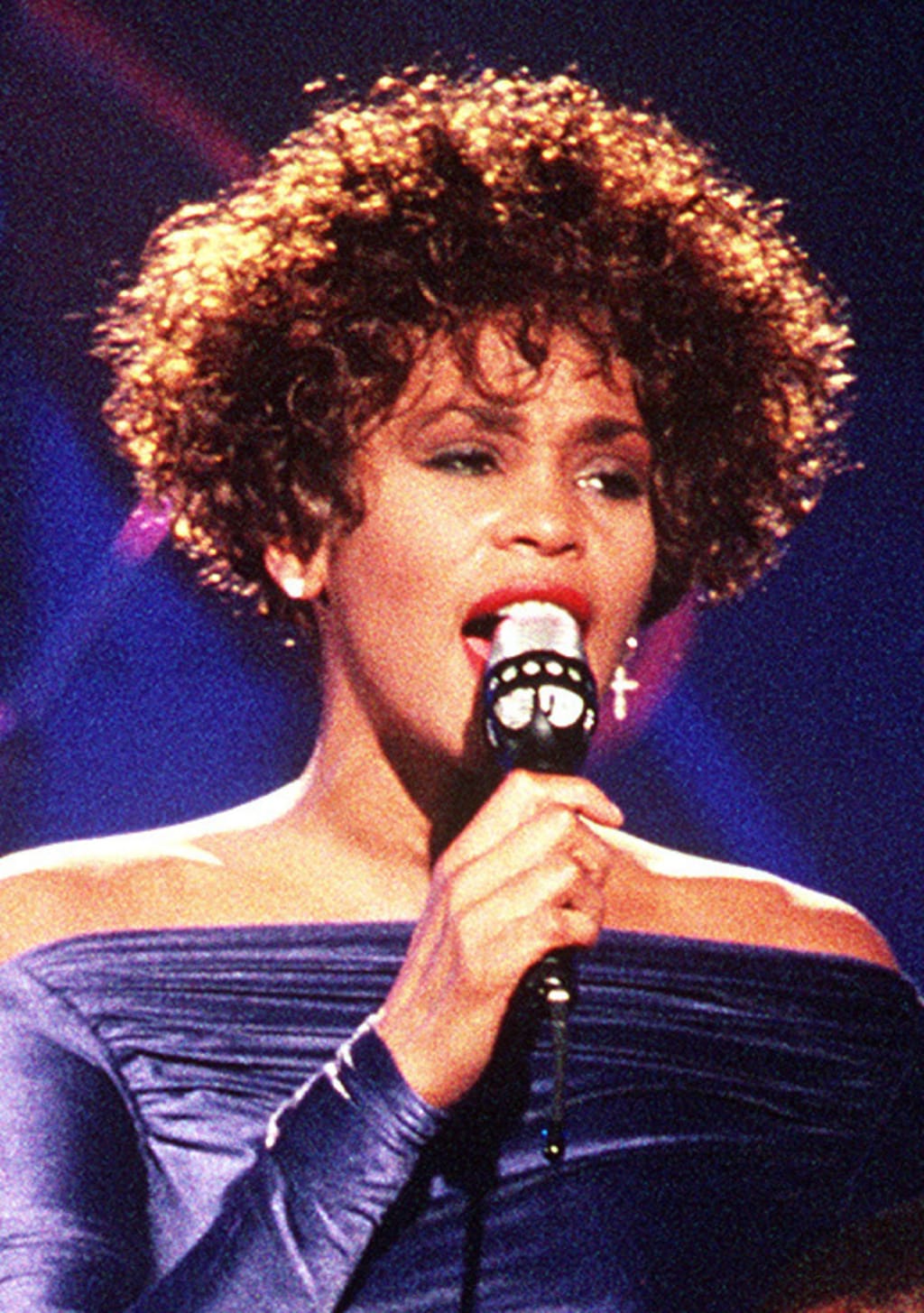 Whitney Houston
Whitney Houston: The Voice of the Generation, The Pop R&B Icon, and the Queen of the Night that has paved her way as a Grammy Award Winning singer and actress. With her upcoming biopic film "I Wanna Dance With Somebody" starring Naomi Ackie as Houston coming to theaters soon on December 25th.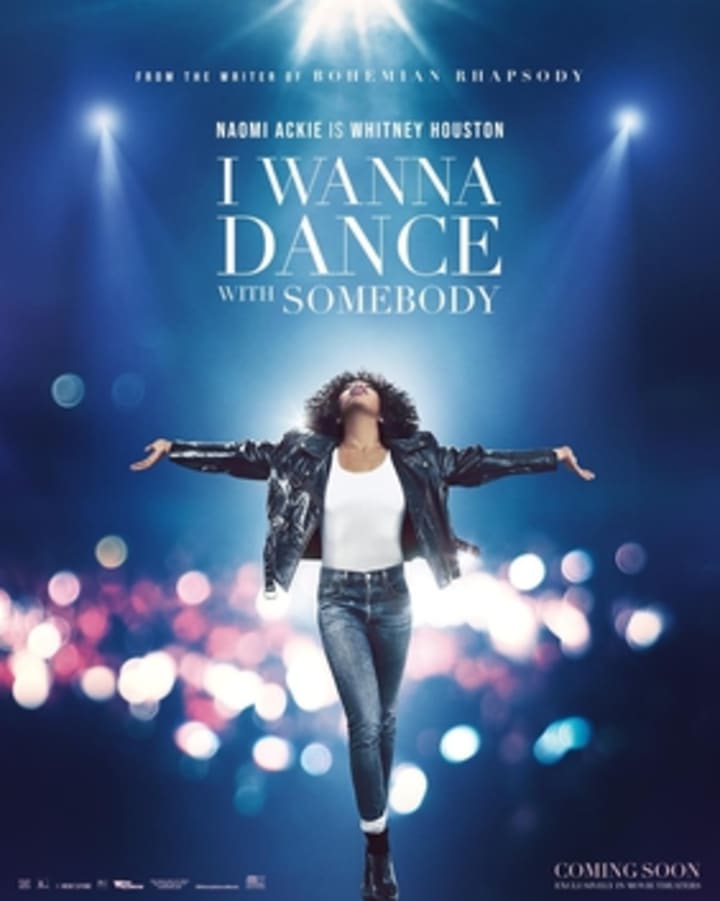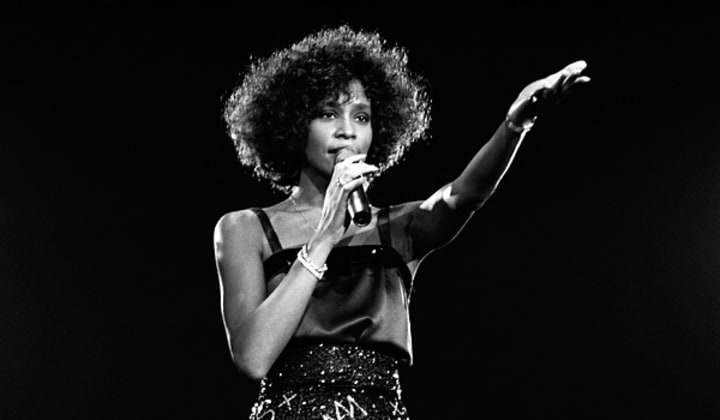 Let's look back at the life and death of Whitney Houston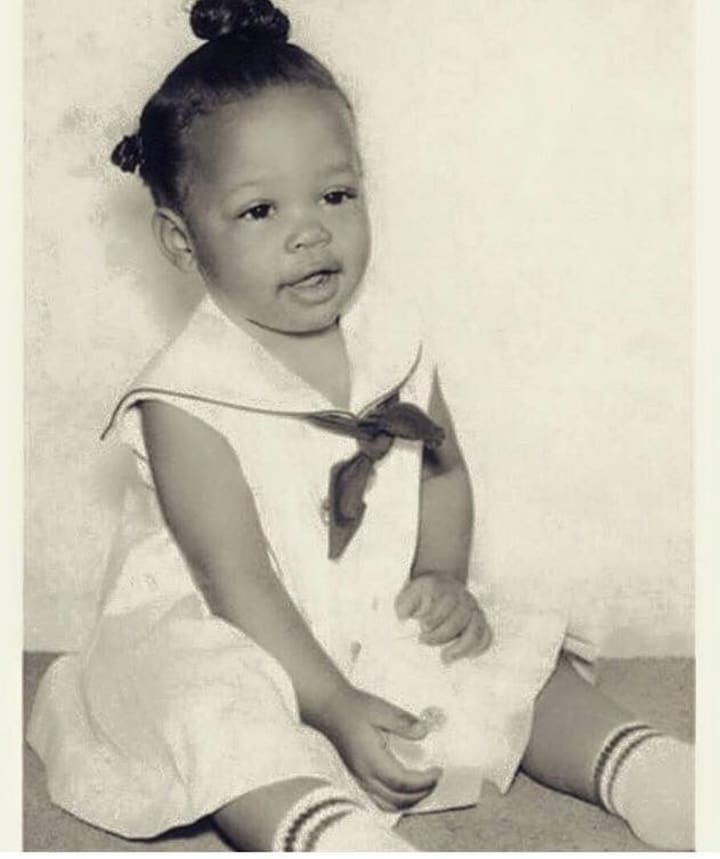 Whitney Elizabeth Houston was born on August 9, 1963, in Newark, New Jersey to her parents: John Russell Houston Jr. and Cissy Houston. John was a former Army serviceman who served his country during World War II and Newark city administrator and Cissy was a gospel singer and backup singers who worked with singers like Elvis Presley, her aunts Dionne Warwick Dee Dee Warwick, her friend Aretha Franklin and Roy Hamilton until she went solo achieving two Grammys. Her elder brother Michael is a songwriter and her elder half-brother is former basketball player and singer Gary Garland.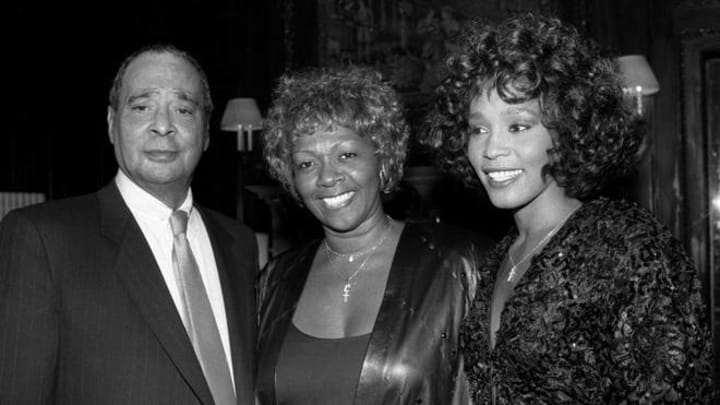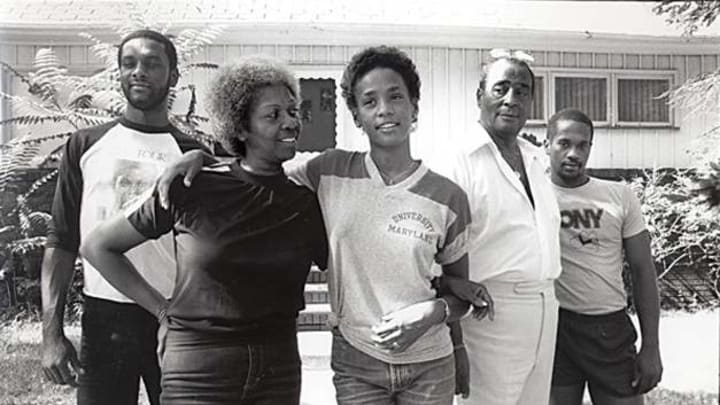 After the 1967 Newark riots, the family moved to a middle-class area in East Orange, New Jersey, when she was four.
At young age, Houston would watch her mom sing backup and meet her honorary Aretha Franklin. Her parents later divorced in 1991. At age 11, she started began performing as a soloist in the junior gospel choir at the New Hope Baptist Church in Newark. Her first solo performance in the church was "Guide Me, O Thou Great Jehovah" (as mentioned on the Arsenio Hall show and documentary).
Houston attended Mount Saint Dominic Academy, a Catholic girls' high school in Caldwell, New Jersey; she graduated in 1981. During her teens, her mother has been her vocal coach and making her a backup vocalist.
When Houston was 16, she sang back up with the help of her mother. Houston sang background vocals for Chaka Khan and Lou Rawls on their 1980 albums, Naughty and Shades of Blue.
Fun Fact: Houston sang backup for Chaka Khan's "I'm Every Woman" . Houston recorded her version of "I'm Every Woman" for the Bodyguard soundtrack this time putting her in her music video giving her cred.
Whitney's Debut
Houston started off as a teen model after a photographer noticed her natural beauty asked her if she wanted to be a model. She started modeling Seventeen, Glamour, and Young Miss magazines. She even appear on Canada Dry commercial. She was supposed to audition for an episode for the Cosby show however Houston wanted to be singer not a model or actress so she put her acting career on pause. At age 19, Houston was discovered in a nightclub by Arista Records' Clive Davis, who signed her immediately and took the helm of her career as she navigated from gospel to pop stardom. She made her first television debut at the Merv Griffin Show singing "Home"in her version from the Broadway musical The Wiz.
Houston first recorded a duet with Teddy Pendergrass, "Hold Me", which appeared on his gold album, Love Language.
The single became a success making it Whitney's first featured single. She would sign with Arista Records.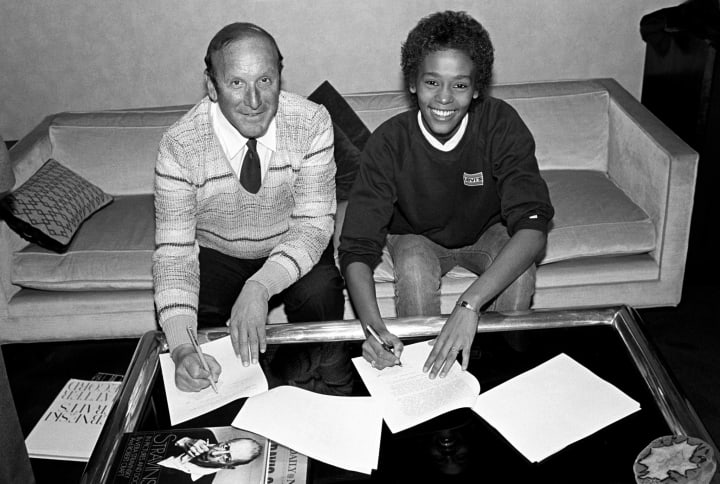 She and Davis spent the next two years working on her debut album, finding the best producers and songwriters available to showcase her amazing vocal talent. Her debut album Whitney Houston was released on February 14, 1985.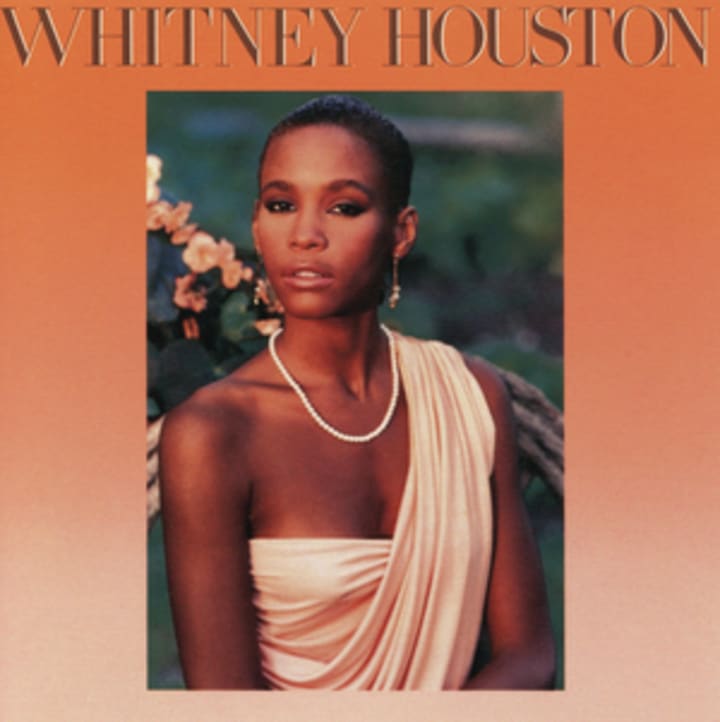 The album was met with positive reviews and peaked number two on the charts. Her singles "Saving All My Love" "How Will I Know" and "Greatest Love of All" were number one on the charts.
Fun Fact: "How Will I Know" was originally intended for Janet Jackson but Jackson passed on the song until Houston nabbed the song.
At Grammy Awards, Houston won her first Grammy for Best Pop Female Vocal Performance. The best part was her cousin Dionne Warwick was presenting at the for Best Pop Female Vocal Performance. She reads her name while excitingly jumping for joy giving Houston the award.
The Rise of Whitney
After her successful debut, Houston went on to record her second album. Her second album Whitney was released on June 2, 1987 becoming ten times better than her debut album. Her singles "I Wanna Dance with Somebody (Who Loves Me)", "Didn't We Almost Have It All", "So Emotional" and "Where Do Broken Hearts Go" made number one on the charts.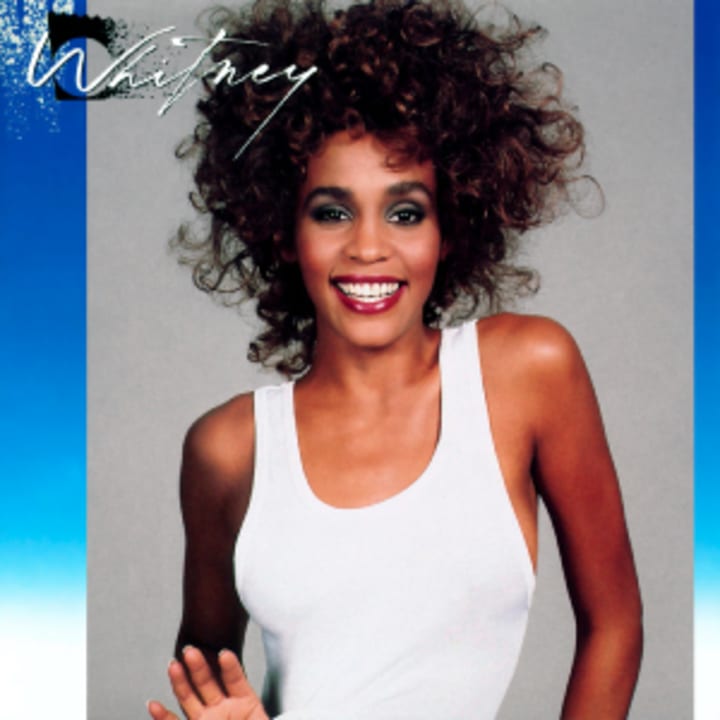 At the 30th Grammy Awards, it received three nominations including Album of the Year, with Houston winning Best Pop Vocal Performance, Female for "I Wanna Dance with Somebody (Who Loves Me)".
During this time, the singer also appeared at a concert for Nelson Mandela's birthday and founded the Whitney Houston Foundation for Children, a nonprofit organization that funds projects to help needy children over the world.
The Hate She Receive
Just when Houston was succeed in her music career, she was getting a lot of hate from the black community. because her music wasn't R&B and her songs were made for white people. Civil Rights Activist Reverend Al Sharpton called Whitney "Whiteney" and ordered Houston to be canceled. At the 1988 Soul Train Awards, she was booed twice from the whole audience. The boos did affect Houston feeling like she feel like she didn't belong. In 1991, Houston told Ebony magazine:
"And don't say I don't have soul or what you consider to be 'blackness.' I know what my color is. I was raised in a black community with black people, so that has never been a thing with me. Yet I've gotten flak about being a pop success, but that doesn't mean that I'm white. … Pop music has never been all-white."

Ebony Magazine 1991
The Star Spangled Banner
In 1991, Houston sang the for the SuperBowl. She sings the National Anthem with an incredible powerhouse that stunned the whole stadium. African Americans have traditionally viewed the national anthem with ambivalence giving Houston respect on her name.
A scene from "I Wanna Dance Somebody" shows the recreation of the super bowl.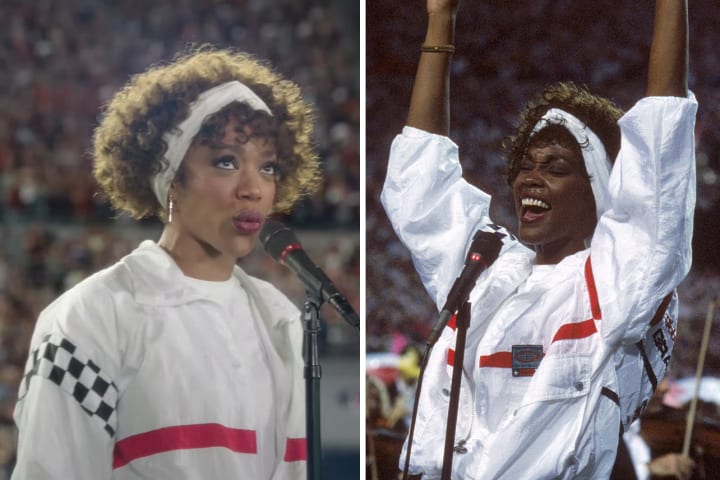 "Friendship" with Robyn Crawford
Throughout the 1980s, Houston was romantically linked to musician Jermaine Jackson, footballer Randall Cunningham, comedian Eddie Murphy, and rumored to be linked with Robert DeNiro. The most rumor eve was her friendship or better yet relationship with her female friend Robyn Crawford. Robyn and Houston met when they were teens when they were working at summer camp. The two instantly click became best friends and Crawford would start working with her. Rumors started circulating that the two are lesbian lovers which Houston's have completely denied and calls Crawford a "friend".
I don't tend on telling the story of their whole "friendship" so that's for another article story.
Tumultuous Marriage with Bobby Brown
Houston met her future husband R&B and former New Edition member singer Bobby Brown at the Awards. According to Brown, Houston's heine bumped into Brown's head twice at the 1989 Soul Train Awards. They began a close friendship after Houston invited Brown to her birthday party. Their friendship developed into a romance. The two would go their first date in Beverly Hills and later became an item. In 1991, Bobby proposed to Whitney. Houston married Brown in 1992. She had her daughter Bobbi Kristina Brown on 1993.
In early 2004, Brown starred in his own reality TV program, Being Bobby Brown on Bravo. The show provided a view of the domestic goings-on in the Brown household. Houston was a prominent figure throughout the show, receiving as much screen time as Brown. The series aired in 2005 and featured Houston in unflattering moments. The show lasted in one season and was cancelled the same year. Two years later, the couple divorced in 2007 citing irreconcilable differences with Houston receiving custody of their daughter Bobbi who was fourteen at the time.
I'm Your Baby Tonight, My Love Is Your Love & Just Whitney
During the nineties, she continued on working her music. In 1990, she released her third album I'm Your Baby Tonight. The album charted the number one R&B album on the Billboard chart.
In 1998, Houston released My Love Is Your Love her fourth studio album in many years, and it earned her another Grammy for the single "It's Not Right But It's Okay" . "When You Believe," featuring Mariah Carey earned an Academy Award for Best Original Song. The album was a success and was certified four times platinum in the United States.
In 2002, Houston released her fifth album Just Whitney. The album spawned four singles: "Whatchulookinat", "One of Those Days", "Try It on My Own", and "Love That Man", with the first, third and fourth singles peaking at number one on Billboard's Dance Club Songs chart.
Fun Fact: Before Kiari Kendrell Cephus aka "Offset" was the member of the Migos, he was a background dancer on Houston's music video "Whatchulook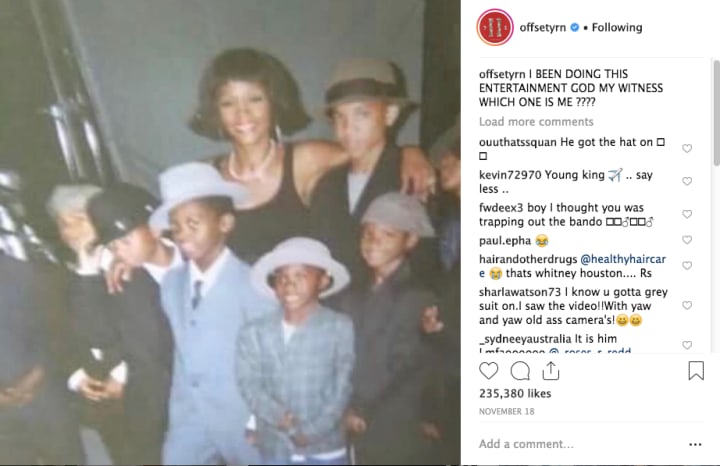 Acting Credits & Brown House Productions
After her success of her music career, she starred in her film debut The Bodyguard in 1992.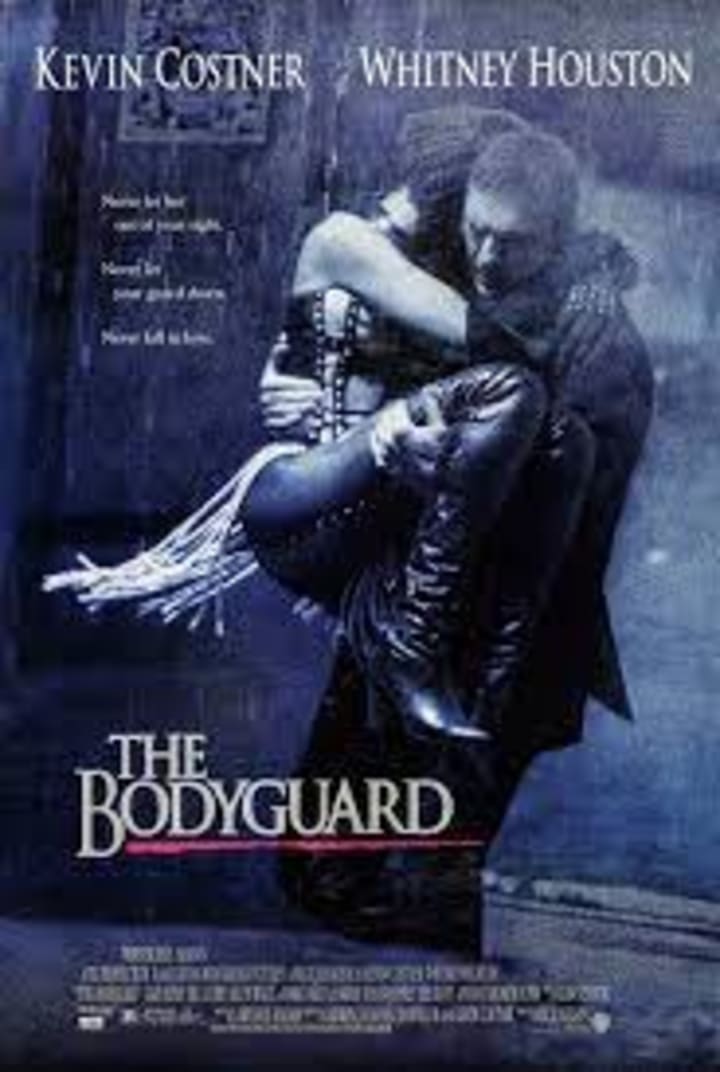 The film tells a story about pop singer (played by Houston) who was mysteriously stalked by a dangerous obsessive stalker wanting to kill her. Her posse hires a bodyguard (played by Kevin Costner) to protect her until the two starts to develop feelings for each other. The film was a box office success, even though it was mixed audience and critics praised Costner and Houston's chemistry and the music of the film becoming a cult classic film.
The film soundtrack was smash hit as well some songs were recorded by Houston for the film peaking at number one in various countries. The most charted single that made number one in various countries from the soundtrack was "I Will Always Love You". The soundtrack sold 45 million copies worldwide, and won the Grammy Award for Album of the Year, while the singles "I Have Nothing" and "Run to You" received nominations for the Academy Award for Best Original Song.
Fun Fact: Kevin Costner, Houston's co-star of the Bodyguard considered Houston singing "I Will Always Love You" .
In 1995, Houston starred in her second film Waiting to Exhale alongside with Angela Bassett, Loretta Devine and Lela Rochon about a group of four African-American women who are best friends struggling with relationships with men.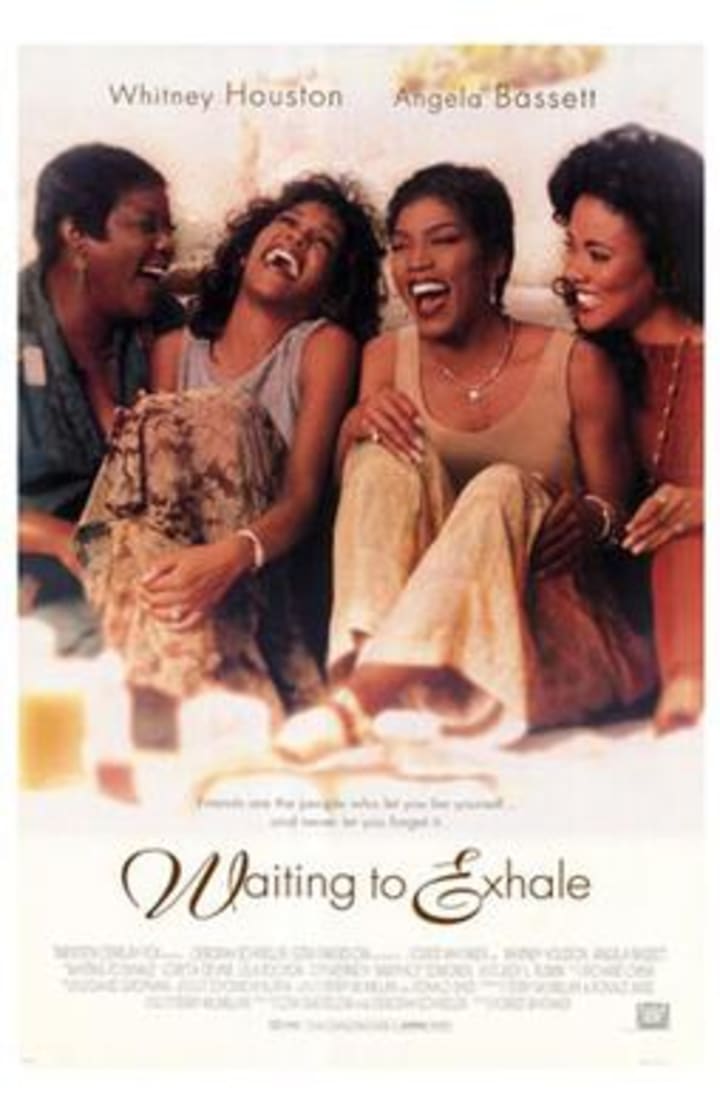 The film was a instant hit and was number one on the box office. It received accolades including MTV Movie Awards nominations, NAACP Image Awards nominations winning four.
Waiting to Exhale film soundtrack was instant hit featuring songs from Houston and songs from R&B artists like Brandy, Cece Winans, Mary J. Blige, Chaka Khan, TLC, Toni Braxton, Aretha Franklin, SWV, Faith Evans, and Patti Labelle. The album received a total of eleven Grammy nominations in 1997, including Album of the Year and Song of the Year for "Exhale (Shoop Shoop)". Three songs were nominated for Best Female R&B Vocal Performance. It won the Grammy for Best R&B Song for "Exhale (Shoop Shoop),"
A year later, Houston starred in the Preacher's Wife along with Denzel Washington as the guardian angel who falls in love with Houston's character and Courtney B. Vance as the neglectful pastor. Houston played as the wife of a neglectful preacher who was a former night club singer.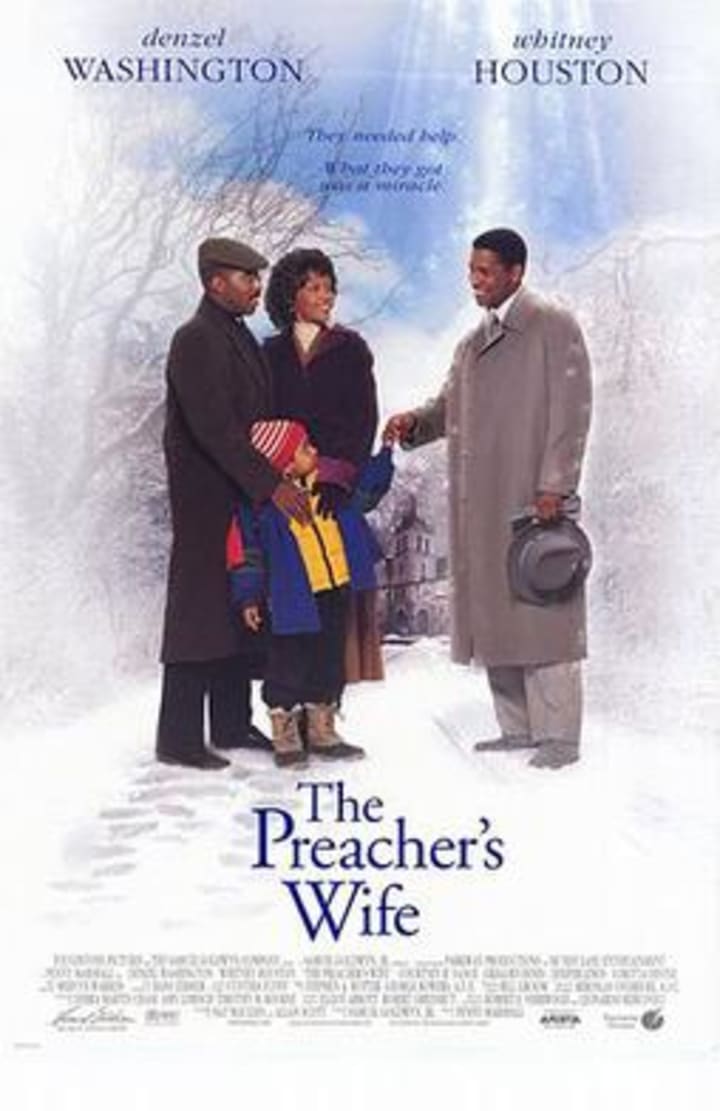 Houston produced the latter's soundtrack, which became the bestselling gospel album of all time. She also sang songs for the soundtrack like I Love the Lord, Joy to the World, and I Believe in You and Me.
In 1997, Houston and her friend Debra Martin Chase created her own production company Brownhouse productions.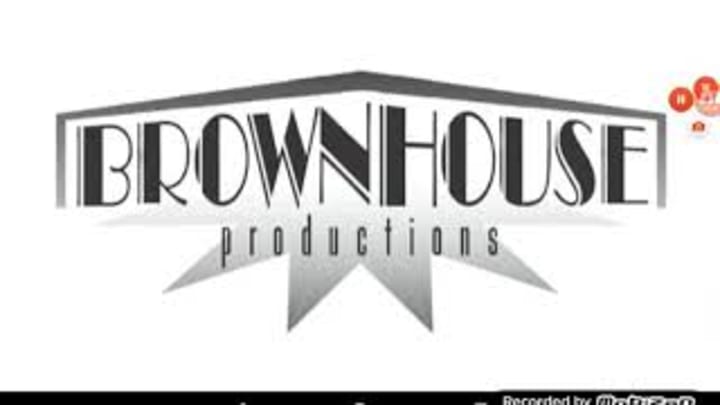 Houston first project for her production company was to create Rodger's and Hammerstein's Cinderella with a multi color diverse cast. Grammy Winner R&B Singer and Houston's protegée Brandy played as Cinderella while Houston played as the Fairy Godmother along with Oscar winner Whoopi Goldberg as the Queen, Victor Garber as the King, Broadway veteran Bernadette Peters as the Evil Stepmother, Actresses Veanne Cox and Natalie Desselle-Reid as the Evil Stepsisters and, Jason Alexander as Lionel, and newcomer stage actor Paolo Montalban as the Prince.
Fun Fact: Disney wanted to cast a white actress to portray as Cinderella. However, Houston wanted Brandy to portray as Cinderella.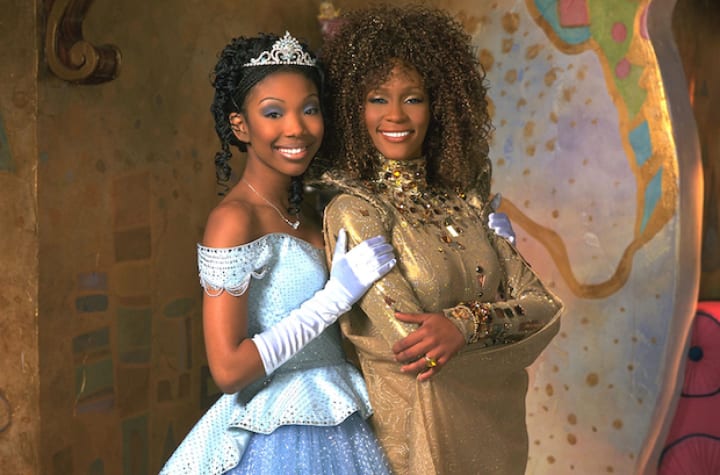 The television musical film was watched by more than 60 million viewers. It was nominated for seven Emmys and won the Emmy in the category of Art Production. She would continue on being the executive producer for films like the Princess Diaries, the Cheetah Girls, the Cheetah Girls 2 and her final film Sparkle. Houston and Chase would remake and produce Sparkle based on the 1976 musical film that starred Oscar Winner Irene Cara as Sparkle this time with Houston as Emma, the strict God fearing mother of her three talented daughters: Sister, Delores and Sparkle.
Fun Fact: R&B Singer Aaliyah was cast to portray as Sparkle in Sparkle. Whitney actually wanted her to do the film and was reportedly excited but that was until her 2001 death which placed the film on a long hiatus.
The songs on the soundtrack are performed by the actors in the film, including Jordin Sparks, Whitney Houston, Cee Lo Green, Carmen Ejogo, Tika Sumpter. It includes the single "Celebrate"which would be the final Houston song featuring Sparkle co-star Jordin Sparks. The soundtrack debut number one on the charts.
Dealing with Drugs
Throughout Houston's career, Houston has been dealing with her issues with drugs. At age 16, her brother Michael gave Houston coke and weed on her birthday. While she was filming Waiting to Exhale, she suffered a drug overdose which caused the production on halt. On September 2001, Houston was per along with Grammy Winners Mya and Usher looking frail and thin which concerned fans and Jackson himself.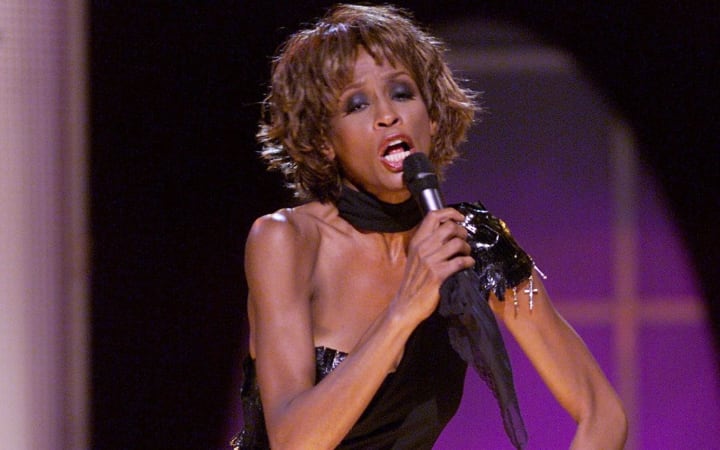 When Diane Swayer interviewed her about her drug use, she delivered the "Crack is Whack" line which would later be used comedians as a part a joke.
"First of all, let's get one thing straight. Crack is cheap. I make too much money to ever smoke crack. Let's get that straight. Okay? We don't do crack. We don't do that. Crack is whack."

Houston on Diane Swayer, 2001
She later went on Wendy Williams radio show not regretting her interview and calling out Wendy if you want to listen to the interview look below (No lie it was too damn entertaining)
In April 2006, a photo of Whitney's bathroom filled with beer cans, cigarettes, cocaine and other drug use was published on the National Enquirer. The photo was taken by Tina Brown, Bobby's sister which she would later regrets years later after Houston's death.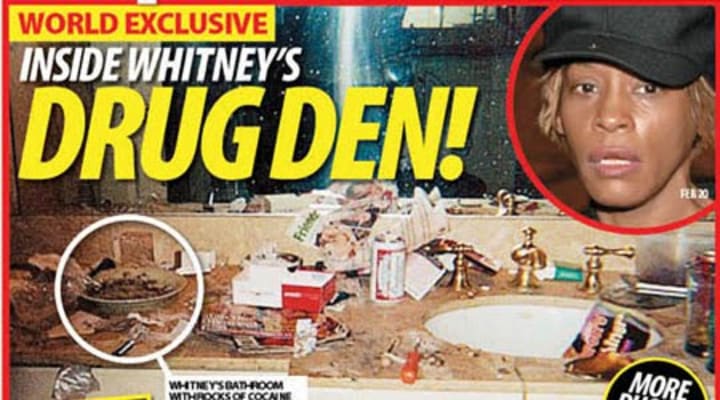 The infamous photo would later placed on Pusha T album Daytona. The photo was bought by rapper Kanye West who produced the album. Houston's estate and Brown was disgusted with West even Bobby threatened him to "beat his ass" . On September 2009, Houston admitted on the Oprah that her drug abuse has triggered her career and her marriage with Bobby.
Final Moments
I Look to You was released on 2009 which would be her final album. Her singles "I Look to You", "I Didn't Own My Own Strength" and "Million Dollar Bill" topped the charts giving Houston a comeback.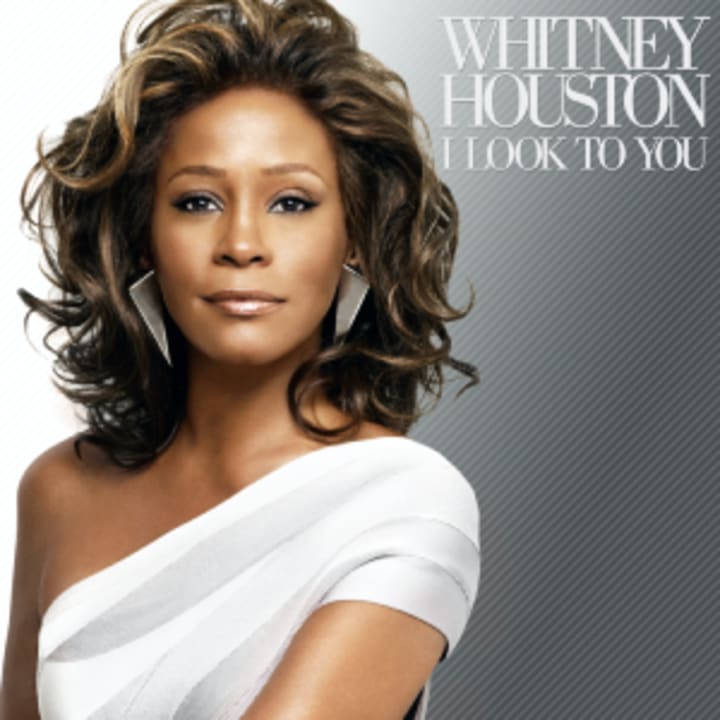 A sequel for Waiting to Exhale based Terry McMillan's novel Getting to Happy but the cast of Waiting to Exhale including a were concerned of Houston and wanted her to get help. Houston promised she would get the help she needed. Houston was last seen in Beverly Hills looking erratic and disheveled. On February 9, 2012, Houston visited singers Brandy Norwood and Monica, together with Clive Davis, at their rehearsals for Davis's pre-Grammy Awards party at The Beverly Hilton. The same night, she made her last public performance when she joined Kelly Price on stage in Hollywood, California, and sang "Jesus Loves Me".
Everything will change until February 11, 2012.
February 11, 2012
Houston was staying at the Beverly Hilton hotel at Suite . went in her suite to check on her until she saw water flooding on the floor. She went in the bathroom find Houston laying face down on the bathtub. Paramedics arrived at Houston's suite tried to revive her but it was too late. Houston died at the scene. She was 48. A coroner's report released in March stated that the cause of death was accidental drowning, with heart disease and cocaine use listed as contributing factors.
I remember when I heard about her death after me and my family were watching a movie. We turned to the news just to see the weather for tomorrow but we didn't expect to see in the headline "Whitney Houston Dead at 48" My family and I were stunned to hear the news. After her death, my school honored her memory by playing her music video "I Wanna Dance With Somebody" for intro morning announcements.I thought it was sweet.
The Pre-Grammy's Party continued on without Houston where Houston was a regular guest and performer. Clive Davis was in attendance at the party reacted to the news.
"Whitney was so full of life. She was so looking forward to tonight even though she wasn't scheduled to perform. She loved music, and she loved this night that celebrates music.Whitney was a beautiful person and a talent beyond compare. She graced this stage with her regal presence and gave so many memorable performances here over the years. Simply put, Whitney would have wanted the music to go on and her family asked that we carry on. "

Davis at the Pre-Grammy Party, 2012
However, some were disappointed that the party continued instead of cancelling in the wake of Houston's death including Sharon Osbourne, film, and Gerrick Kennedy, a journalist and author of the new book Didn't We Almost Have It All: In Defense of Whitney Houston, who was flabbergasted that the party went on. A day after Houston's death, the Grammys honored with host/Grammy Winner rapper LL Cool J opened with a prayer then Grammy Winner Jennifer Hudson sings "I Will Always Love You".
Her funeral took place at her hometown in New Jersey at her church where she first sang.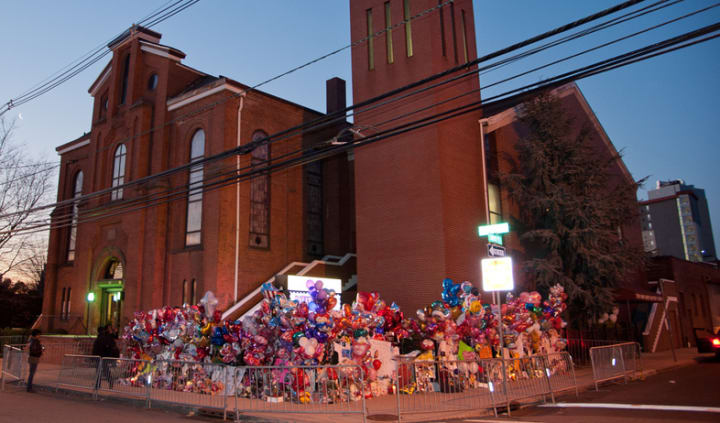 Families and friends including Brandy, Ray J, Angela Bassett, Clive Davis, Tyler Perry, Kevin Costner, Alicia Keys,Cece Winans,and so much more attended her funeral. Her funeral has viewed on national television with five million viewers.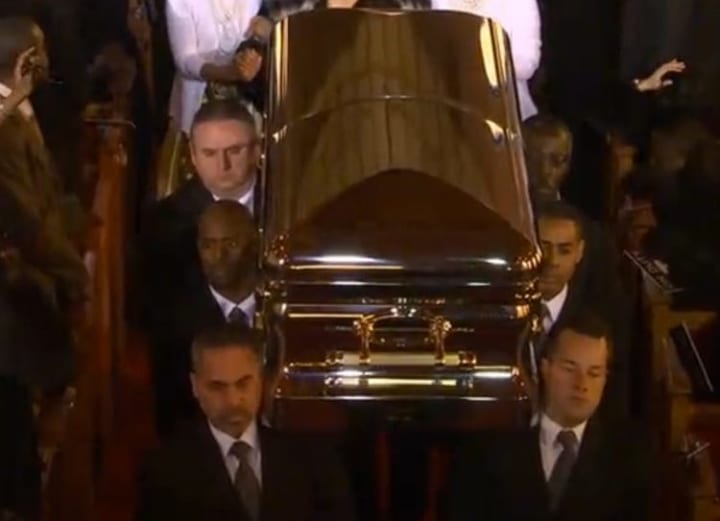 After her death, months later, the Houston family went on to have their own reality series The Houstons: On Our Own centers on the Houston family including Whitney's daughter Bobbi all grown up and her boyfriend Nick Gordon dealing with their lives after the death of Whitney.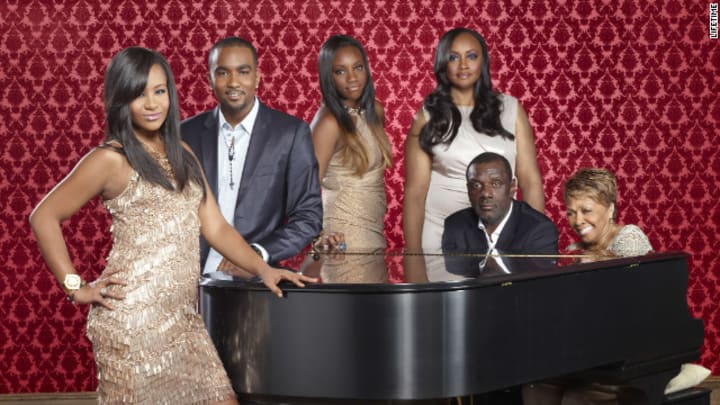 Honestly, I thought it was a little too soon to do a reality show after Houston's death plus I felt that Krissy haven't gotten over her mother's death and thankfully the show was cancelled. In 2015, Lifetime announced a biopic on directed by her friend and Waiting to Exhale co-star Angela Basset. Bobbi Kristina wanted to portray the role as her mother but she didn't nab the role.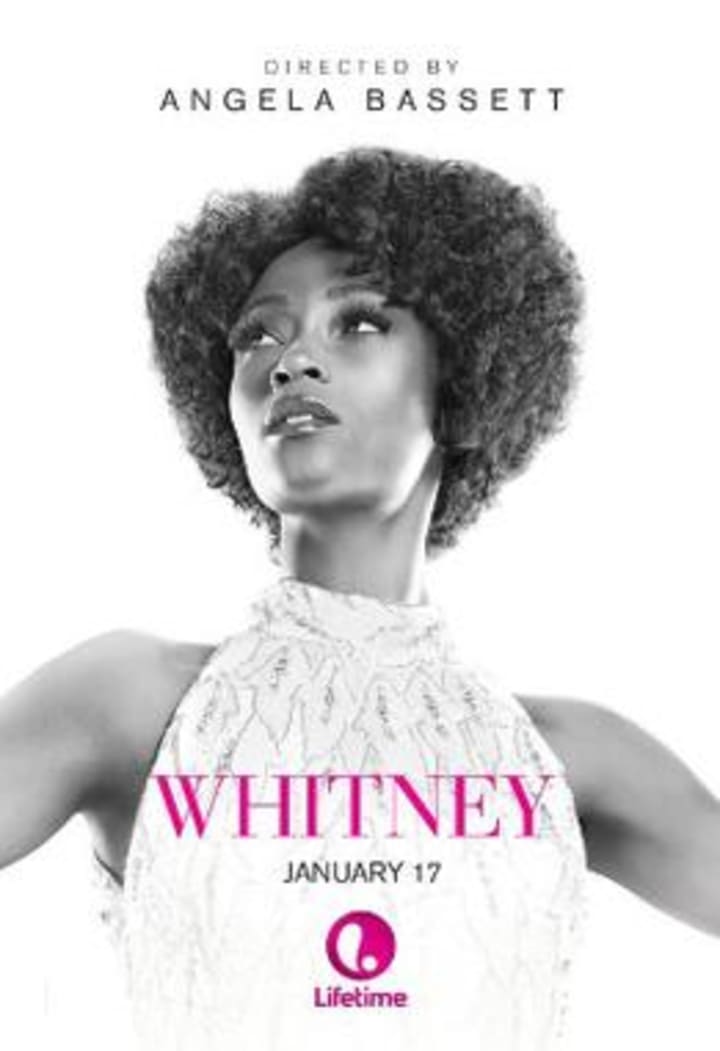 Model and Actress Yaya Decosta was casted as Houston and while singer Deborah Cox portrays as her singing voice singing all of her hits. Decosta's performance was praised by critics but she's not only actress portrays as Houston. Actress Gabrielle Dennis portrays in Bet's limited series The Bobby Brown Story and Actress/Singer Demetria McKinney also as Houston in TV One biopic Bobbi Kristina about the life of Houston's daughter Bobbi after her mother's death and her abusive relationship with her boyfriend Nick Gordon.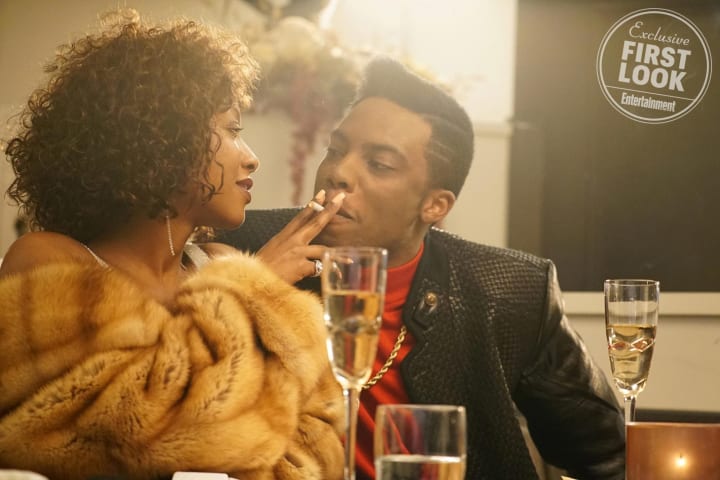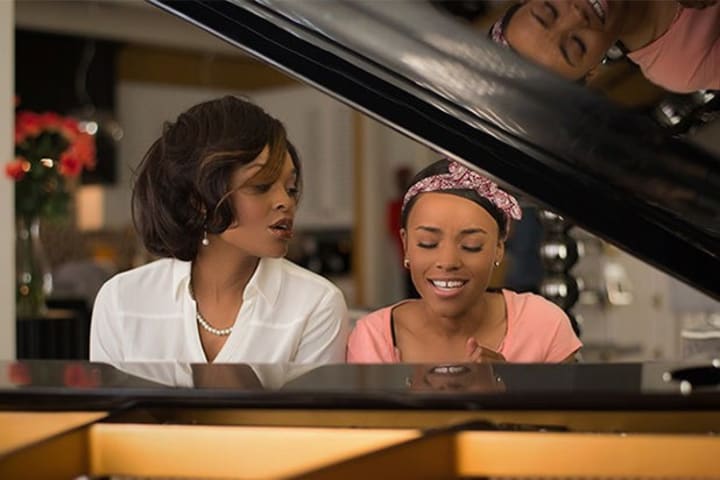 In 2015, Houston's only daughter Bobbi Kristina Brown was found dead. She was buried alongside her mother and her grandfather. In 2016, fans were treated to the release of a new Houston single, "Memories," with Malaysian singer Siti Nurhaliza sharing credit on the track. Houston's vocals had been recorded nearly 35 years earlier. In 2019, another new Houston single surfaced, this one a cover of Steve Winwood's 1986 hit "Higher Love." Houston had recorded a version that was originally meant for her 1990 album I'm Your Baby Tonight, before it was remixed for a posthumous release by Norwegian DJ and producer Kygo.
In 2019, it was announced that Houston's hologram would be going on tour the following year. The production was being developed by BASE Holograms, which had already debuted shows featuring the likenesses of Greek opera diva Maria Callas and American rock 'n' roll great Roy Orbison.On January 15, 2020, it was announced that Houston had been inducted into the Rock & Roll Hall of Fame. In 2020, a feature biopic film on Houston was set with Clive Davis as the film producer and Houston's estate giving full permission to turn her life into a film. Naomi Ackie portray as Houston in the film.
Film Trailer
Resource
YouTube
The Guardian
Biography.com
About the Creator
Hello, My name is Gladys W. Muturi. I am an Actress, Writer, Filmmaker, Producer, and Mother of 1.
Instagram: @gladys_muturi95
Twitter: @gladys_muturi
Facebook: facebook.com/gladystheactress
YouTube channels in the works
Reader insights
Be the first to share your insights about this piece.
Add your insights