The Top 10 Country Songs of 2019, So Far…
The past six months have already produced some historical hits!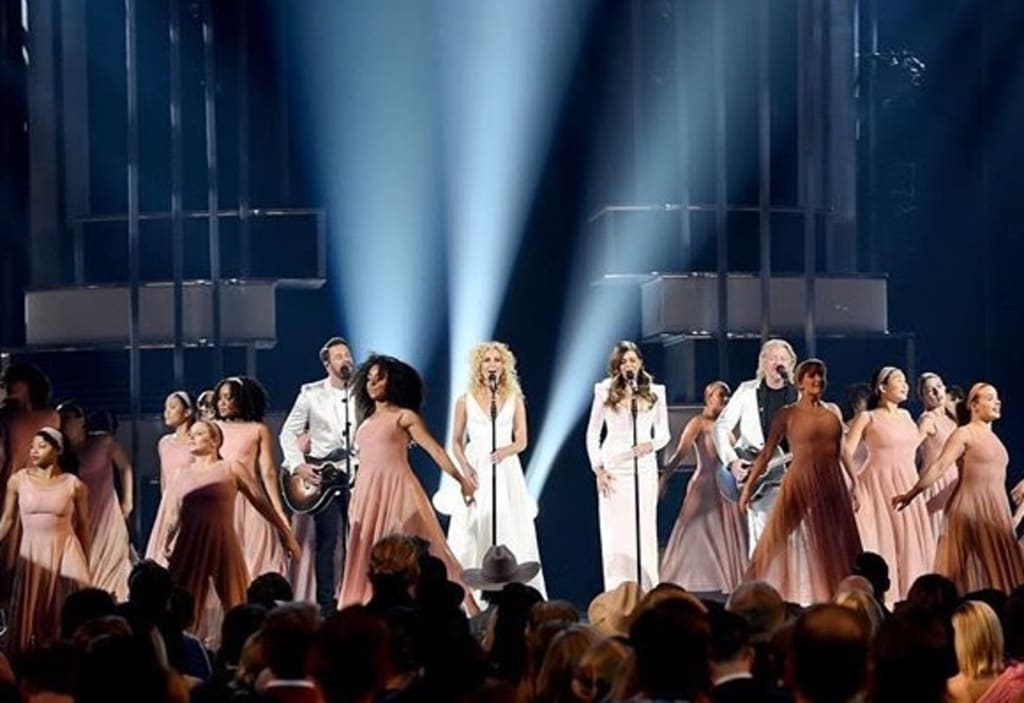 Little Big Town perform 'The Daughters' at the 2019 ACM Awards 
As we near the end of the first half of 2019, I am counting down the top 10 hits of the year so far. This was a tough one as already this year has produced so much incredible new music from artists old and new. Many of these will no doubt make the cut for CMA nominations before the announcement at the end of Summer, and some I even believe may go down in history.
10. Kelsea Ballerini - "Miss Me More"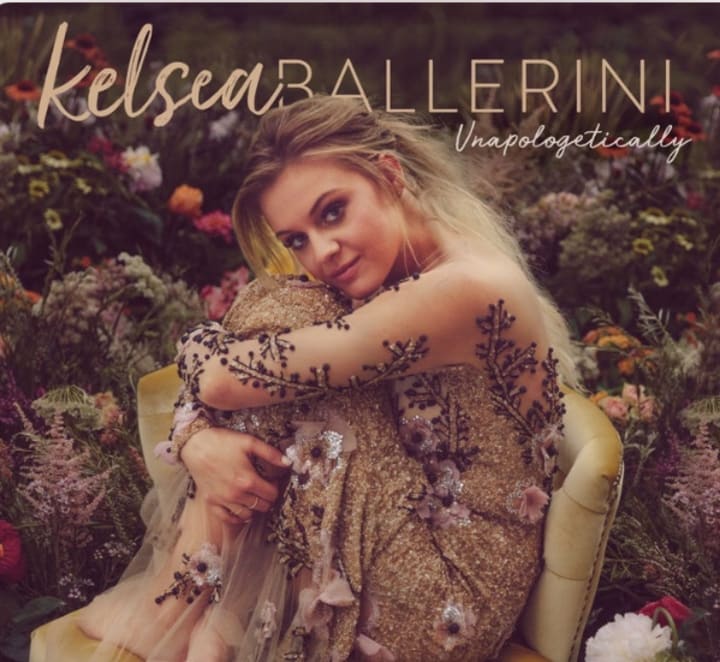 Although technically released in 2018, "Miss Me More" peaked at number one in June 2019, the first female record of the year to do so. Released as the third and final single from Unapologetically, Ballerini's Grammy nominated album, the sassy song tells the tale of a girl who loses herself in a relationship, and when she thinks she'll miss her ex, it's herself she misses more. Written alongside Grammy winning hitmaker David Hodges, and Leland, who Ballerini admired from his work with pop sensation Troye Sivan, the collaboration happened on a rare morning off in LA and managed to reach the 'megaphones' of country radio, making it one of Kelsea's biggest and best songs to date.
9. Carrie Underwood - "Southbound"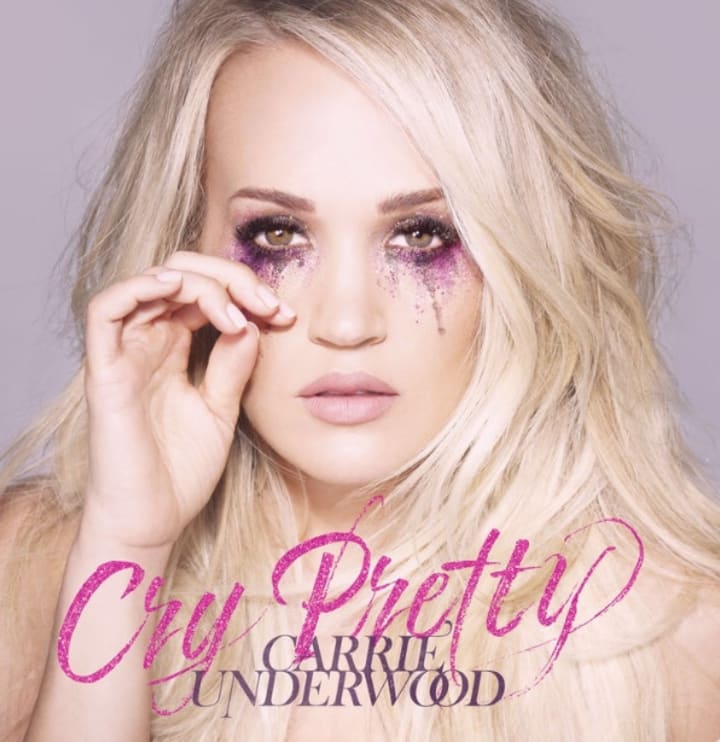 Ok - are we officially allowed to call this the 'Song of the Summer' yet? With a catchy hook you can't help but sing along to, Southbound is a gem of a song, and something we don't hear from Carrie Underwood very often. Granted, if this were sung by a male artist, it probably wouldn't be as loved, purely for its common themes, but how often does Country music's original girl next door sing about 'pontoon boats' and 'redneck margaritas'? Underwood has played this live on three televised performances, and it is the current opener of her Cry Pretty 360 tour. Co-written by Cry Pretty producer David Garcia, as well as Josh Miller, and Underwood herself, Southbound is the summer hit we didn't know we needed. It is great to see the carefree side of Carrie again, and takes me back to her early hits such as "Songs Like This" and "We're Young and Beautiful."
8. Thomas Rhett - "Remember You Young"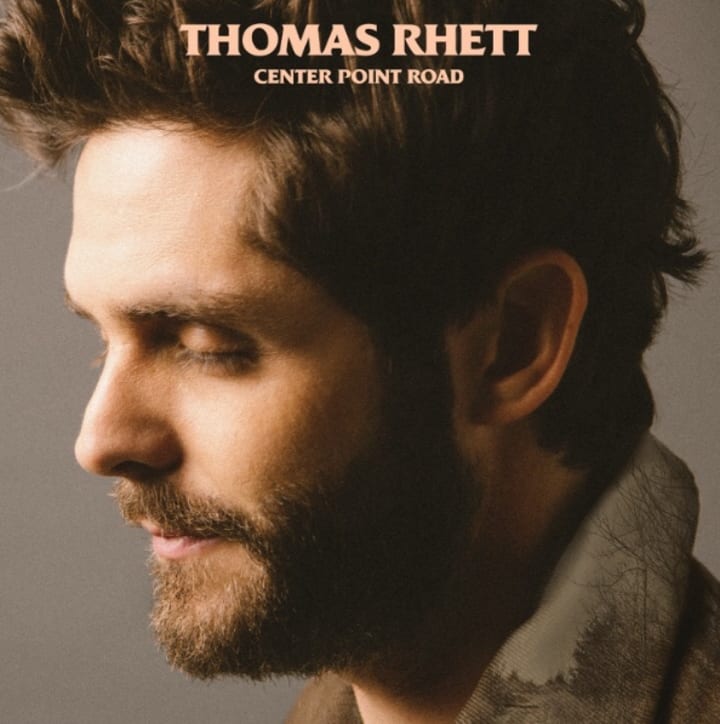 Released as a promotional single for his fourth studio album Center Point Road, "Remember You Young" is a love story to our youth. A reminiscent track for Rhett, he sings about his friends, family, wife and kids, and how no matter what they will always be young to him. It is a story we can relate to all too well, about how quickly time flies, and with Rhett's nonchalant yet impassioned vocals, it is a stand out from the album. Ashley Gorley and Jesse Frasure co-wrote the song with Rhett. They are the geniuses behind many Country hits, including one of Rhett's biggest successes "Marry Me."
7. Maren Morris - "The Bones"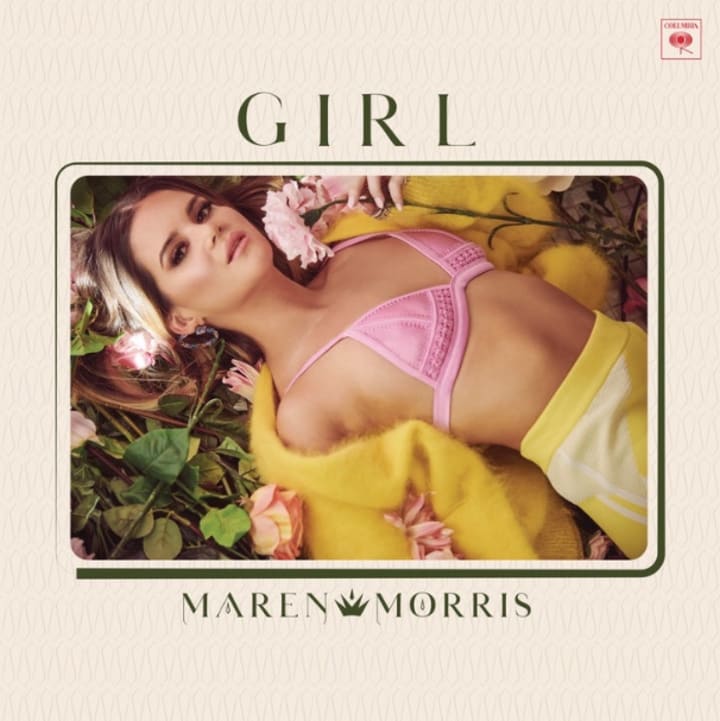 Released in May as the second single from GIRL, "The Bones" divulges into the foundations of a relationship, and quotes that if they are strong, 'the rest don't matter.' Co-written by Morris herself, as well as frequent collaborators Jimmy Robbins and Laura Veltz, the song puts relationships into perspective, and shows you that no matter where that relationship is at, you keep the bones good and you'll be fine. Whilst the vocals and lyrics are the complete opposite to the title track from GIRL, "The Bones" has a depth to it that is expressed faultlessly. It continues to climb the charts, alongside its sister single, and with the direction it's going, may soon overtake it.
6. Luke Combs - "Beautiful Crazy"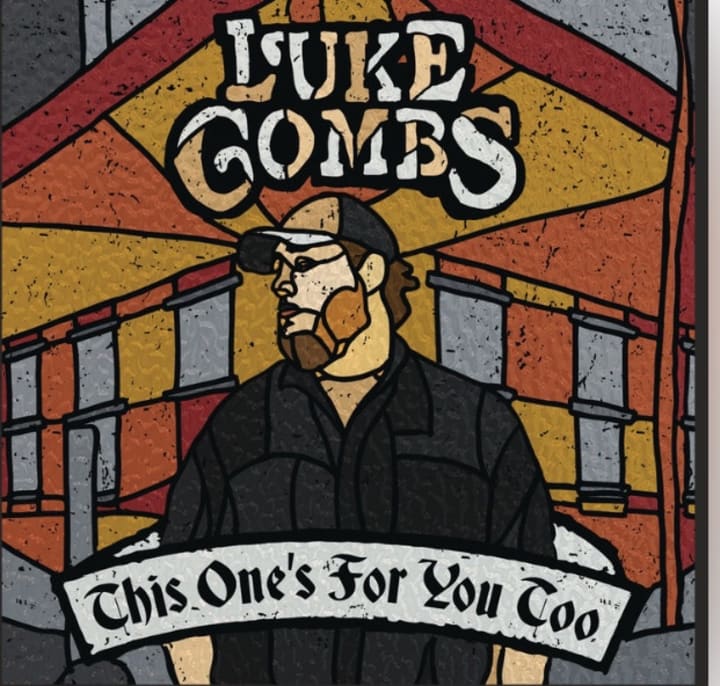 Luke Combs has undoubtedly been the biggest star within Country music for the past two years. With sold out shows across the world, he is the name on everyone's lips. "Beautiful Crazy," the fifth single off his debut album, is the first song he wrote for his now-fiancé Nicole Hocking. Written alongside Wyatt Durrette and Robert Williford, the love song is slower than Comb's general releases, but amplifies his vocal ability and true talent, showing us a softer, more lovable side of him (if that's even possible!) In March the song was certified platinum and spent the first of it's seven weeks at number one, Combs' fifth single to do so, and as a fan favourite, will be remembered for many years to come.
5. Lady Antebellum - "What If I Never Get Over You"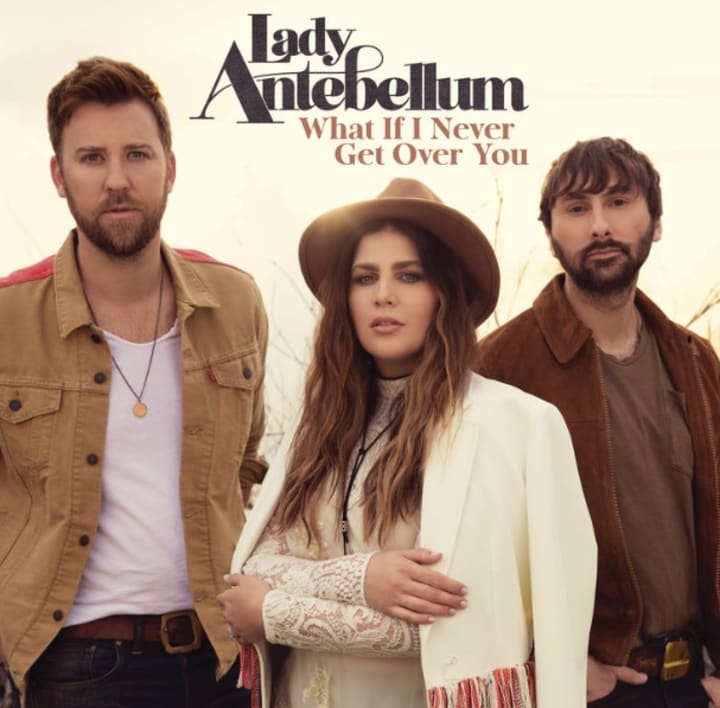 A new Lady Antebellum love song/duet—yes please! Nothing beats a heartfelt ballad that blends the vocals of Lady A seamlessly. The cathartic song, penned by Ryan Hurd, Sam Ellis, Laura Veltz and Jon Green, throws us back to the days of the bands early duets such as "Need You Now" and "Dancin' Away with my Heart." A song with a tale of two sides, and open wounds that may never heal, along with a bridge that may just be their best yet, "What If I Never Get Over You: is already making waves. The song is the trio's debut with new label Big Machine Records, and as the reaction from their Vegas residency shows emerges, it has already become a well-loved classic.
4. Old Dominion - "One Man Band"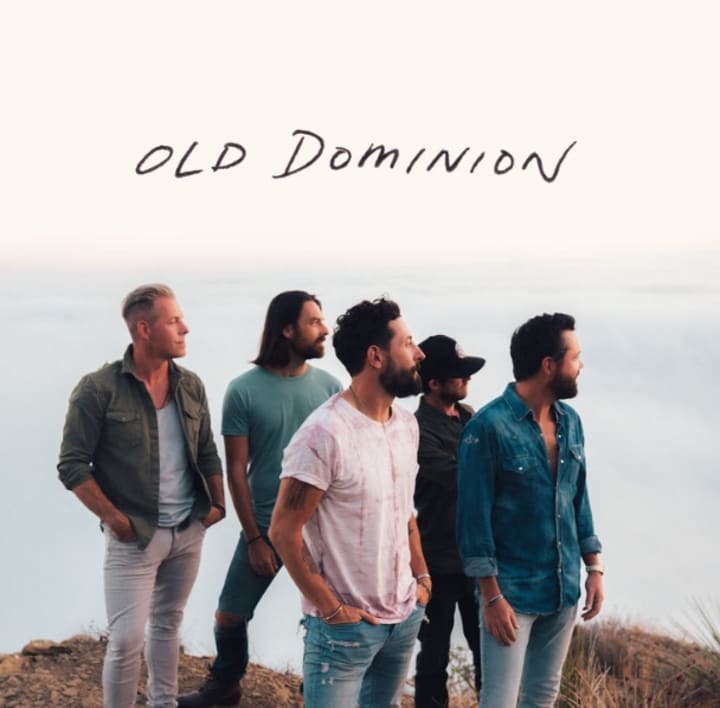 Old Dominion's latest single is possibly their most serious to date, but also one of their best. A take on 'flying solo,' whether it be in a relationship or in a band, and that actually sharing life with other people is the best route to take. Matthew Ramsey indeed flies' solo for most of the track, with his band mates joining him for the penultimate and final choruses, showcasing their melodic harmonies. Ramsey co-wrote the song with fellow band members Brad Tursi and Trevor Rosen, along with Josh Osborne who is responsible for Country mega hits such as "Body Like a Back Road." The band announced this as their new single alongside a video of crowds chanting along to the lyrics, and, in a complete flip on their previous singles such as "Make It Sweet" and "Hotel Key," the song dives into an emotional overdrive of what it is like to be surrounded by those you love. In its first week of release, it was the number one most added track to Country radio, and will no doubt climb the charts like many of their other singles.
3. Walker Hayes - "Don't Let Her"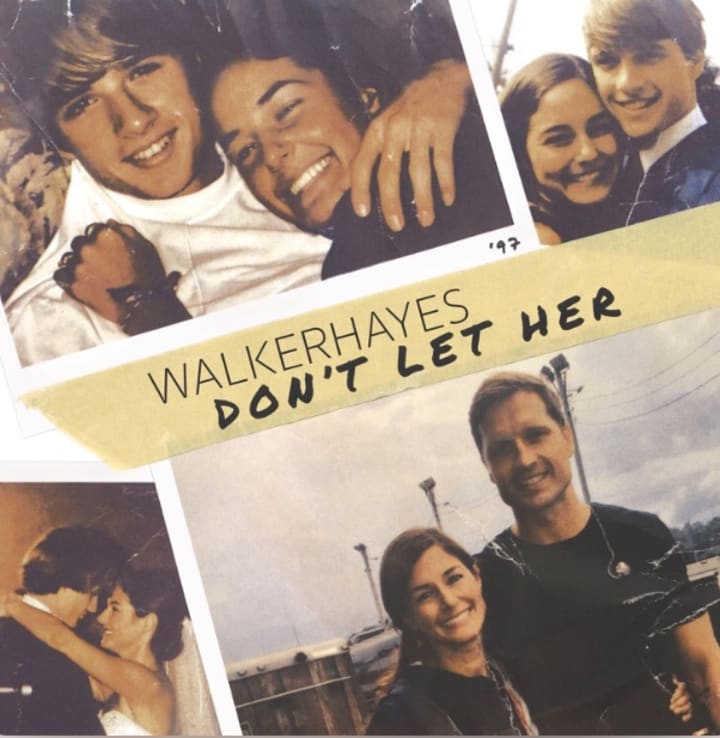 If you're looking for a heart breaker of a song, look no further. Walker Hayes' latest single is a song to his wife's future partner, if he's ever not here anymore. There isn't normally a 'happy' way to sing about a situation like that, but somehow Hayes' manages to make it light-hearted and unapologetic. After losing their daughter last year, he amplifies that there can be a good way to look at losing someone by magnifying all the things that makes them who they are. Lyrics such as 'let her sleep late as she wants' and 'better watch your mouth and your grammar' optimise their relationship, and lead to the truth of the song in which Hayes sings, 'if she ever misses me, please don't let her.' With the seal of approval from his high school sweetheart herself, Lainey, along with co-writers Shane McAnally and Andrew DeRoberts, Hayes released the song accompanied by a photo-album music video, which has become a sure fire hit that is getting everybody talking.
2. Maddie & Tae - "Die From A Broken Heart"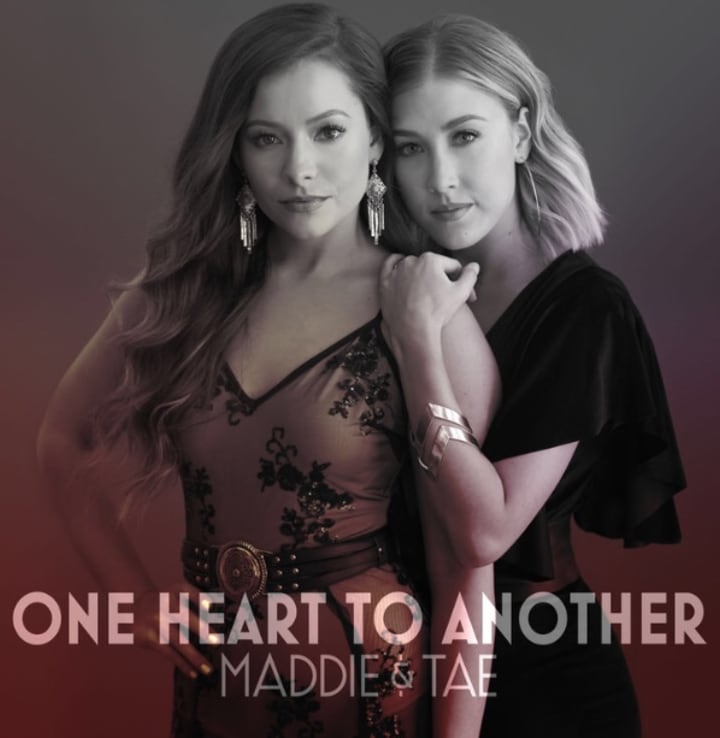 A question almost every girl has asked themselves or their Mama; 'can you die from a broken heart?' This heart-breaking song speaks to so many people, and the tender vocals Maddie & Tae bring to these lyrics is irrefutable. The second single released from their new EP, One Heart to Another, this song was written a mere two weeks after Tae herself got her heart broken. You can feel how personal this song is in every word, and the emotion in their voices leaves you hanging on for more. The girls wrote this alongside Dereck Ruttan and Johnathon Singleton, proving their song writing skills are just as good as their vocals. Here's to hoping this track will get the coverage it deserves.
1. Little Big Town - "The Daughters"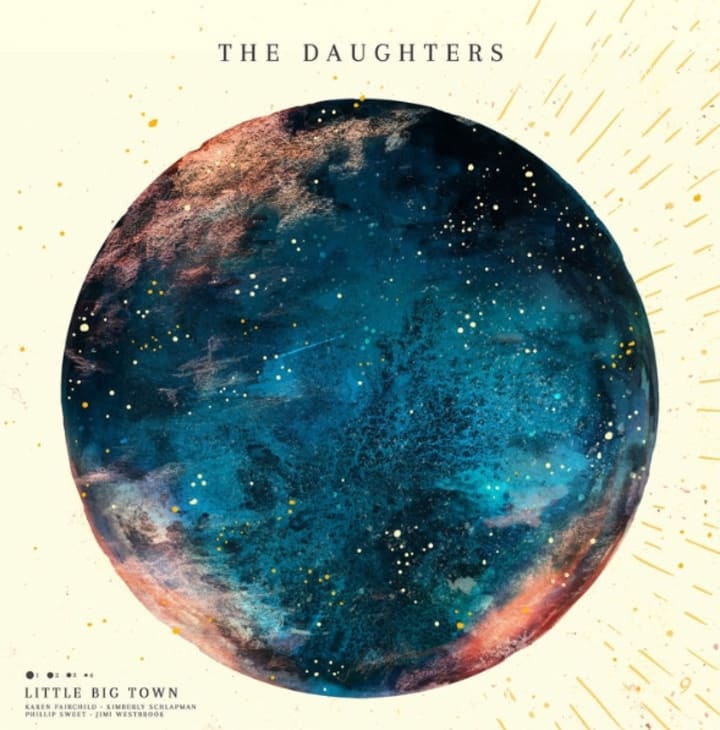 Arguably the most emotional of this list, "The Daughters," is a new take on an age-old tale of inequality. Featuring a spin that says, 'I've heard of God the Son and God the Father, I'm still looking for a God for the daughters' and undeniable harmonies by the foursome, it lists the longstanding traditions and expectations made for women and girls that still won't budge. Beautifully penned by Karen Fairchild of LBT, alongside Nashville writers Sean McConnell and Ashley Ray, and accompanied by a poignant coming-of-age video, the song dwells on old school stereotypes that unfortunately still stand today, and how comments such as, 'Girl, watch your mouth and watch your weight' are still made much too often. With powerful performances at both the ACM and CMT Music Awards, the song is undoubtedly a shoe-in for some 'Song of the Year' nominations, and brilliantly starts a new album era for Little Big Town.
Like what you read? Follow me on instagram for daily Country content, and to be the first to hear about my new posts—@behindthesounds_.