The Story of Unknown Pleasures by Joy Division (1979)
The Best of the 1970s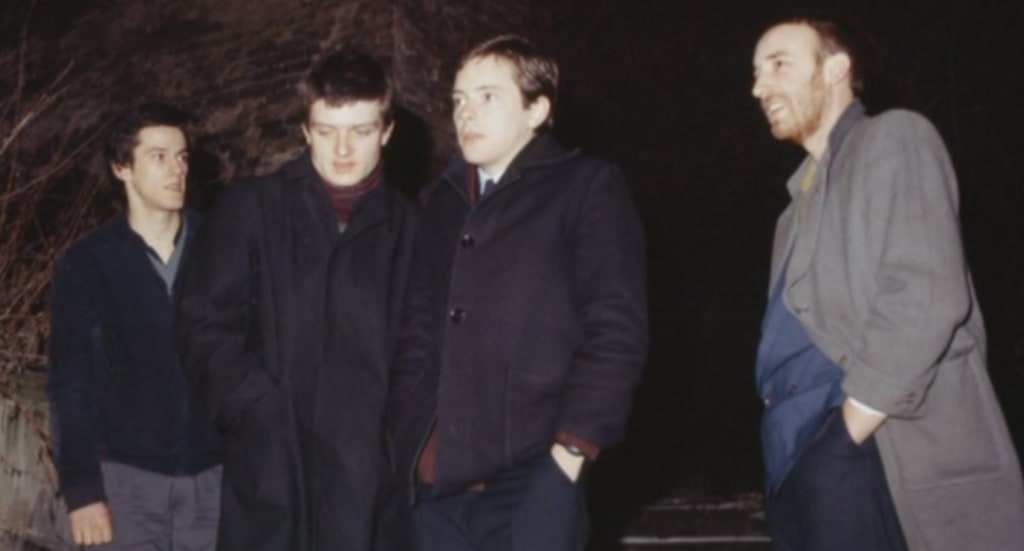 Joy Division (1979)
"Unknown Pleasures" by Joy Division (1979)
Release Date: June 15, 1979
Produced by Martin Hannett
Genre: Post-Punk
Label: Factory
Chart Positions: #1 (New Zealand, Holland), #71 (UK), #82 (Australia), #85 (Italy), #1 (UK Indie Albums)
Certifications: Gold (UK)
Best Tracks: "She's Lost Control," "Disorder," "New Dawn Fades," "Shadowplay," but realistically all tracks on this album are outstanding!!! This is a post-punk classic and deserves to be in the collection of any serious music collector.
"Unknown Pleasures" by Joy Division (Click Here)
Trivia: "Unknown Pleasures" is the debut studio album by English rock band Joy Division, released on June 15, 1979 on Tony Wilson's Factory Records. It followed the abandoned "Warsaw" sessions for RCA Records, the band was displeased with the labels post-production worked and scrapped the project. "Unknown Pleasures" was recorded and mixed over three weekends at Strawberry Studios, in Stockport, England in April 1979 with record producer Martin Hannett. The cover artwork was designed by artist Peter Saville.
The album cover perfectly captures the raw emotion and attitude of the album. The ten songs inside, quite simply, are stone-cold landmarks, the whole album is a monument to passion, energy, and restorative despair.
Factory did not release any singles from the album, and it did not chart (at the time) despite the relative success of the group's non-album debut single "Transmission". "Unknown Pleasures," which sold more than a million copies worldwide during it's release year, has gone on to receive sustained critical acclaim as a pioneering and influential post-punk album. The album did eventually chart having made it to #1 in New Zealand and Holland. Initially the album did not chart in the UK but after lead singer, Ian Curtis' death the album was reissued and charted at UK #71.
Though there weren't any singles released from the album it does include several classic Joy Division tunes including "New Dawn Fades" a song which has been popularized from it's inclusion in several films such as "Heat," "House of Wax" and "The Equalizer." John Frusciante (former Red Hot Chili Peppers guitarist) did a live recording of the song which has been popular on youtube. Probably the most widely known cover is by Moby, he did an outstanding version that features an excellent lead vocal and great guitar work.
"New Dawn Fades" (1979)
"New Dawn Fades" by Moby (1997)
"She's Lost Control" has been highly popular, so much, that one would think the song was released as a single. Along with "Love Will Tear Us Apart," "She's Lost Control" is Joy Division's signature tune. A re-recording of the song was released on a 12" single in 1980 with more electronic parts added. This was one of the last recordings released by Joy Division.
"She's Lost Control" (1979)
"Unknown Pleasures" is only one of two albums that were completed and released by Joy Division. On the morning of May 18, 1980, lead singer Ian Curtis, watched Werner Herzog's "Stroszek," played Iggy Pop's The Idiot, and then hung himself in the kitchen. This was the end of a band that was on the rise and with only two albums has become one of the most influential bands in the history of rock music.
Shortly after Ian Curtis' death the surviving members of Joy Division formed the band New Order and went on to achieve major success during the 1980s. They placed eight albums in the Top 10 in the UK and four albums in the Top 40 in the US. Their first major hit 1983's "Blue Monday" became a staple in dance clubs throughout the world.
Link to "Unknown Pleasures" (CLICK HERE)
The album cover has become an iconic symbol in post-punk history. It has ended up on t-shirts, posters, coffee mugs, tattoos, and pretty much anything that an image can be imprinted on. It's one of the most recognizable images in music history. But people still ask, "what does it mean?" What does this scientific looking waveform symbolize? The album cover was designed by British artist Peter Saville. Saville has commented that the cover is a representation of listening to music through the eyes.
The album image is a "comparative path demonstration of frequency from a signal of a pulsar." A pulsar is a rotating neutron star which emits beams of electromagnetic radiation out of its magnetic poles. The image which makes up the cover of "Unknown Pleasures" charts the movement of those electromagnetic beams.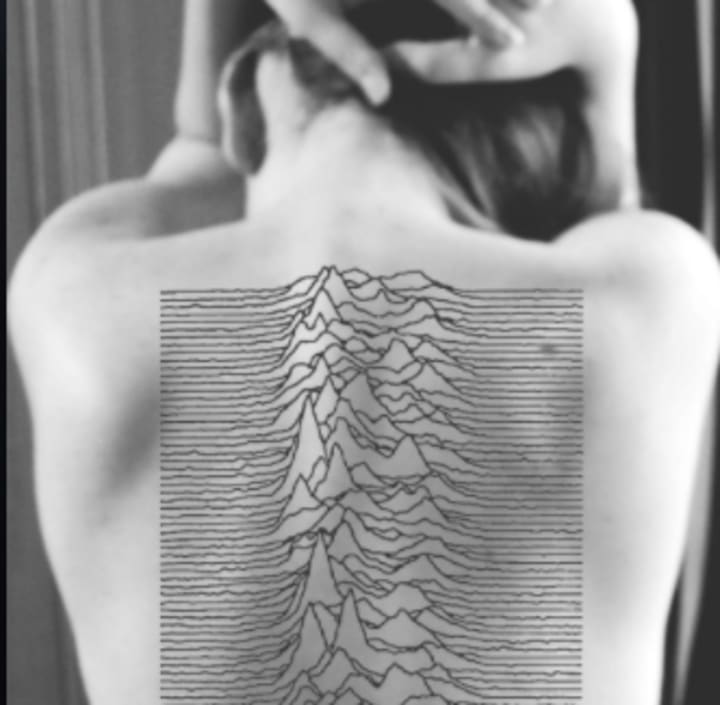 About the Creator
Writing is a distraction for me. It takes me to places unknown that fulfill my need for intellectual stimulus, emotional release, and a soothing of the breaks and bruises of the day.
https://www.facebook.com/groups/vocalplusassist
Reader insights
Nice work
Very well written. Keep up the good work!
Top insight
Expert insights and opinions

Arguments were carefully researched and presented
Add your insights