The Return of Adele: Divorce, Controversy, Motherhood and her fourth studio album '30'
British singer-songwriter and phenomenon Adele Adkins is back with her long-awaited "30", the follow-up to 2015's chart-topping, genre-defying "25".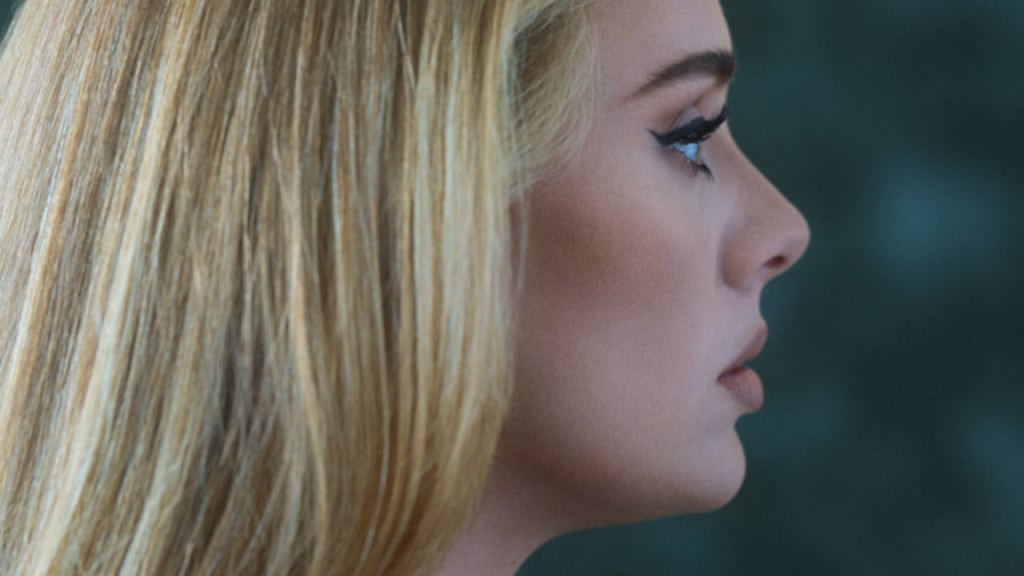 Adele released her long-awaited fourth studio album, titled "30" on November 19, 2021.
BEST NEW MUSIC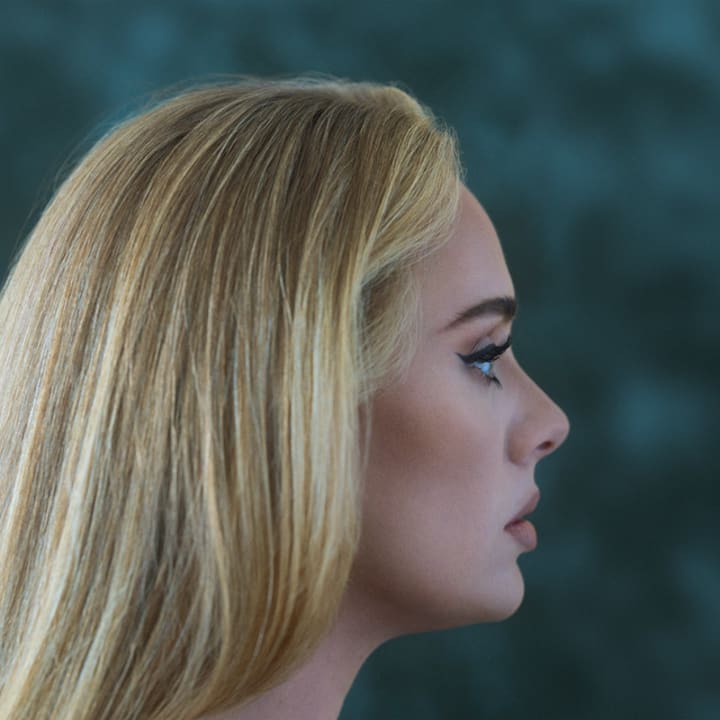 Adele's released records that have both broke charts and hearts. But there's something different about Adele's long-awaited and highly-anticipated fourth studio album, and it's that she is finally in a stage of self-redemption.

Score: 9.2/10
Adele is back. Back and better than ever. She's been through a lot to get here though. Divorce, controversy, motherhood; and even those are some of the most difficult things you can ever withhold. Adele is known for making heartbreak records for broken hearts. In 2015, she released her third studio album "25" to universal acclaim and which addressed heartbreak in every song, in many different ways. It's not new to know that Adele has an undeniable voice, but what makes 30 different than any of the Adele records, is that this is not your typical heartbreak record. Adele was asked what 30 was based on during her most recent, first live stream on Instagram and her response was humorous but lies in: "Divorce, babe, divorce." The thing about most divorce records is they limp insides of balladry production, overly emotional songwriting, and wry lyricism; and while 30 is just that, there's experimentation, of course, with modern-day beats and samples around R&B and soul elements. 30 is Adele's self-redemption record. There are songs about carrying some baggage [and wine] (I Drink Wine), her child (My Little Love), and even craving some love and lust (Can I Get It). 30 is the landmark in Adele's journey.
30 starts with a funeral-like chord progression titled "Strangers By Nature". This opener is a new leap for Adele records and introduces haunting sounds but plays out beautifully. As the chord's end, we transition to piano on the lead single "Easy On Me", which offers new heartbreak to reckon with, but Adele still delivers the same satisfaction as any other one of her piano ballads, but not the worst, a piano ballad is good for the soul once in a while. The next song is one to make you sob. "My Little Love" is a neo-R&B track of switching segments: Adele's emotional lyricism about motherhood and voice recordings of Adele and her son Angelo's bedtime conversations about the divorce, and placed in chronological order. It's something unusual, usually when divorce records are simply based on the divorce itself, but the inclusion of motherhood and her son's story on something so delicate is something beautiful and well thought out. As this ends, we transition into a Motown-like drum and bass sketch on "Cry Your Heart Out", which simply is irrelevant to any of the record's themes. But it's made up on "Oh My God" which features samples of high-pitched Adele and a good kick and clap.
The next song "Can I Get It" is something familiar. It's good in a way but it sounds like your typical pop radio filler, hence the whistling, and production from past collaborators Max Martin and Shellback. It does help fill the gaps of the balladry but it's just the same as any other corny 10's pop trendsetter, but hey, it'll be a nice one for country stations. This middle part of 30 is set back on track by "I Drink Wine," another satisfactory cry to love while being drunk, à la Elton John. As she moves into the final third of the record, her first interlude and feature"All Night Parking," over a sample of the late jazz legend Erroll Garner's piano, the British star sings about her first romance following the divorce but don't let that fool you, this isn't just the jazz you would expect, it's even better. It's got a mix of instruments but it mixes in a catchy Snoh Aalegra-meets-Amy Winehouse hip-hop beat over some pleasing and alluring adlibs. The best of her collaborations with Inflo from Black-centric collective SAULT on 30 is the following, "Woman Like Me." "Complacency is the worst trait to have, are you crazy?" she coos softly on the chorus. Her voice is like walking down a cold night in New York. The stories told over the course of 30, Adele is deserving of it all.
"Hold On" follows over into a course of choir-like coos and expectancy of a loving audience. "Hold On" is the pre-game to the emotional climax of what is "To Be Loved;" a song that will roam down the streets of Adele's discography gracefully. The vocal performance, which is unlike any Adele song, is loneliness but it's pure and soul-bearing. Adele is truly untouchable. But 30 isn't over just yet. The closer "Love Is A Game" is a happy ending with styles like the rest of the set, it's like a theatrical ending to a romance movie. And that's what 30 is, a journey of romance, heartbreak, and shift for oneself. 21 and 25 were records of similar themes but a lot has changed since those times. 30 was highly anticipated and truly one of Adele's most confessional albums. It's a moment of self-reflection and your surroundings but the beauties of 30 and even the age of 30 is the maturity and the well-being of connection while being reminiscent. Once again, Adele transforms her heartbreak into a searching, soulful, and incredibly shifting album. And the vivid production and lyrics make it an album to remember. Adele is untouchable, and nobody can stop that true, blue, shine. She is a genius, a mother, a divorcée, but most of all, a creative.
- N
Buy Adele's fourth studio album now: Rough Trade