The Real Top 20 Albums of 2018
Because Complex's top 50 was outrageous, obviously...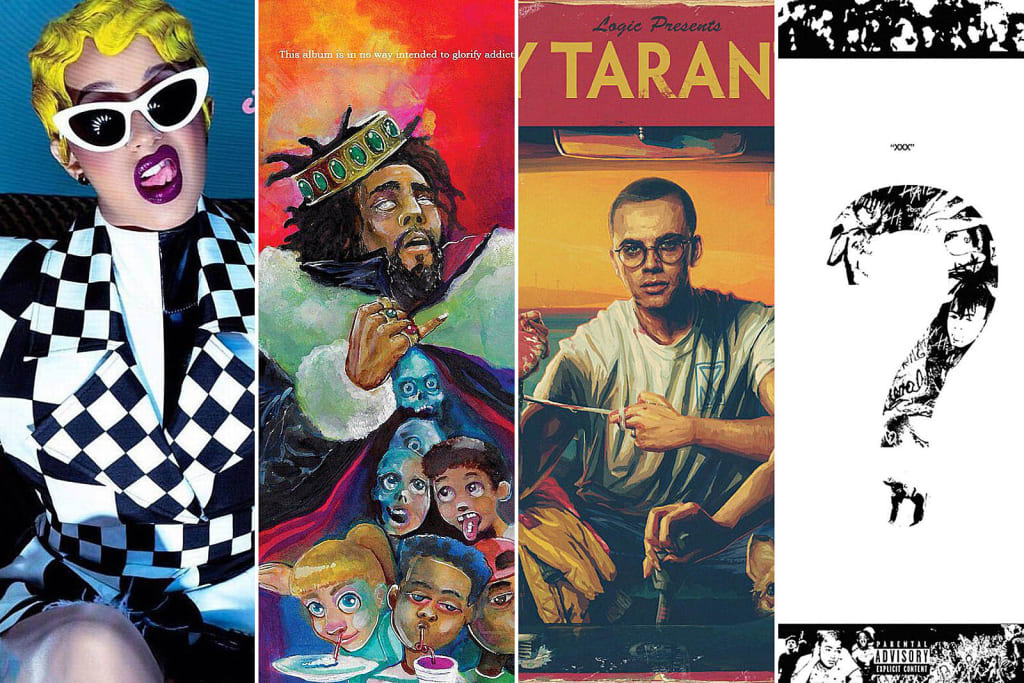 Complex, the pop culture and music media outlet, recently released their top 50 albums of 2018, and it caused quite an uproar in music fans across all genres. I will definitely admit, I am very biased to hip-hop music and the like, so my top 10 results might be a tad skewed, but valid nonetheless! Hopefully, this list can correct a few of the errors found on the original list.
20. 'Iridescence' by Brockhampton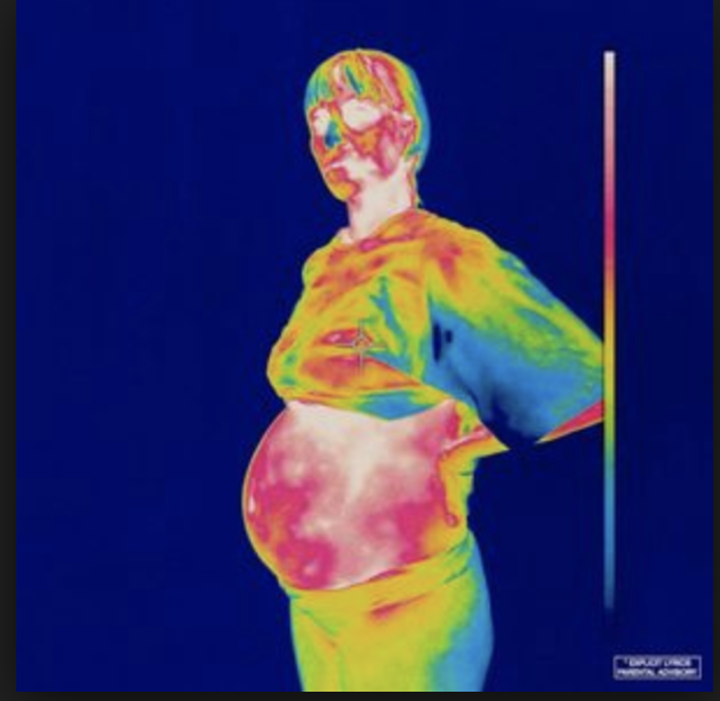 This album produced top tracks like "J'ouvert" and "New Orleans," taking a different turn than the three Saturation albums that they released last year. It takes the 20th spot because, although a semi-decent album, it still cannot match what ranks above it.
19. 'Championships' by Meek Mill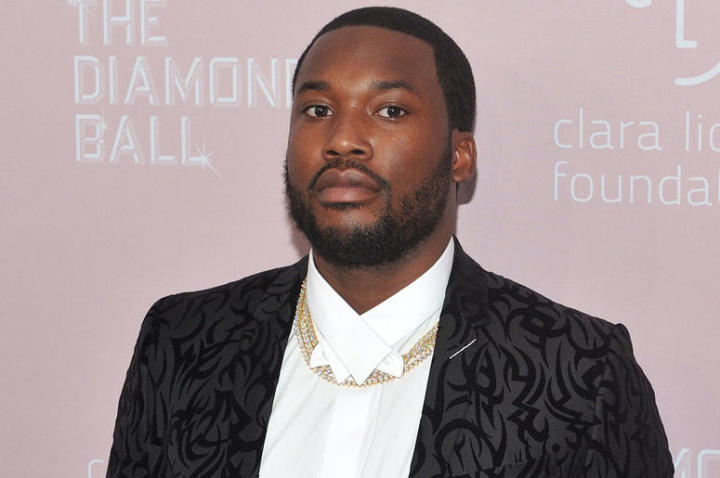 After the infamous rap beef with Drake the past couple years, Meek and Drake partnered up on the album's most successful song "Going Bad." The album is also stocked with tracks that are still good, but simply don't top his collab with Drake. It takes 19th because, obviously, I mean come on... you'll see...
18. 'ONEPOINTFIVE' by Amine
I wanted to love this album, so badly, but it honestly turned out to be a bit anticlimactic. It put out a couple good songs, which still obviously peeked my own interest, as well as got itself on the charts, but overall it doesn't compare to Amine's 2017 album Good for You with tracks like "Caroline," "Spice Girl," and less popular, but equally as good "Sundays" and "Wedding Crashers." This album still beats out the prior two because "REEL IT IN" has been on the charts since the album's release three and a half months ago.
17. 'Not All Heroes Wear Capes' by Metro Boomin (and Others)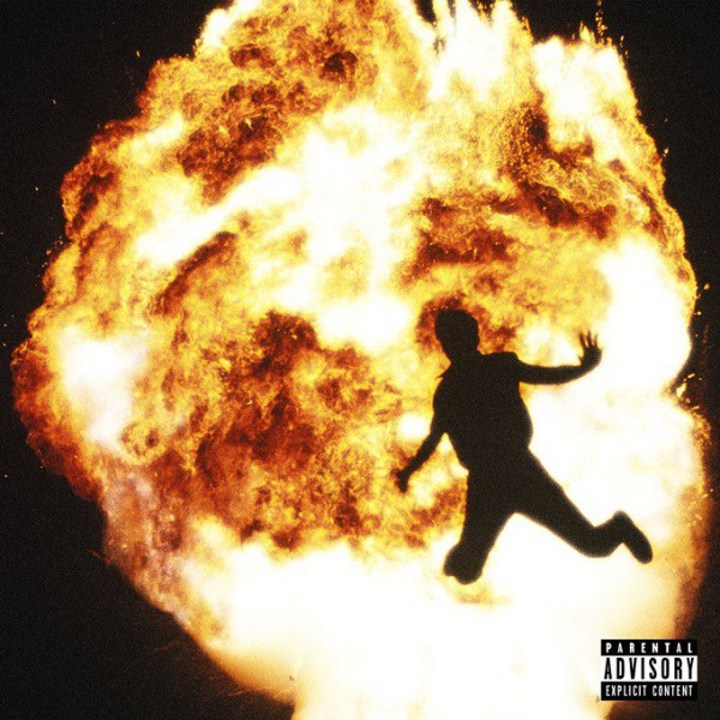 This was a more recent release, but it still deserves its spot on the list. Exhibiting hits like "10 Freaky Girls" with 21 Savage, and also my personal favorite, "Dreamcatcher" with Travis Scott and Swae Lee (hint hint)...
16. 'Stay Dangerous' by YG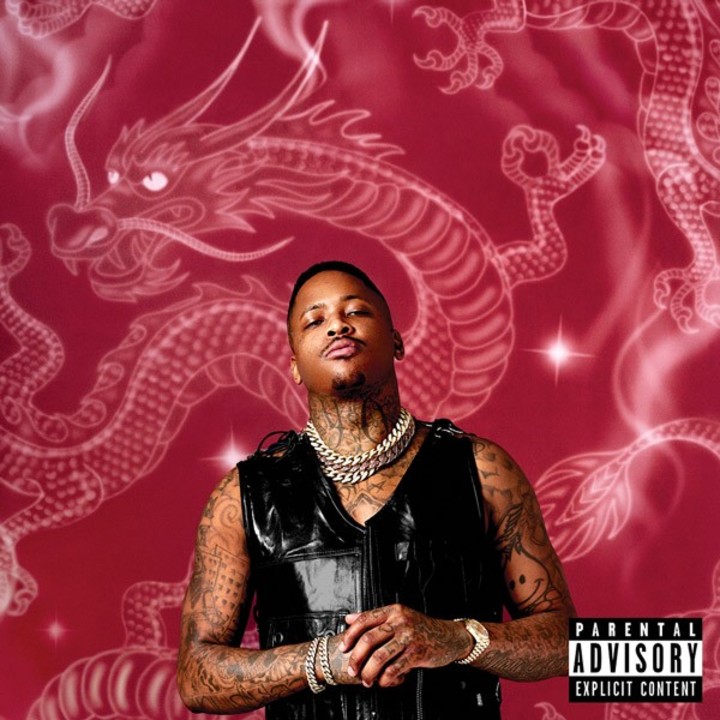 Even though this album debuted at No. 5 on Billboard charts, it still flew under the radar. There was little to no talk of the quality of the album, and most of which was right around release time, after which any discussion of the album pretty much ceased. It is my personal belief (argue with me, I dare you) that this album makes the top 20 because YG is on the downhill of his career. If you ask me—and this is something that can match his releases in 2016 with "Why You Always Hatin'" and "Who Do You Love?"—YG links up with A$AP Rocky (hint hint) for a single track that ends up mediocre at best, but he also collabs with Quavo (Woo! Huncho!) to put out "Slay," which I believe I've mentioned previously is quite the song. (It's YG 4 Hunnid!!)
15. 'Drip Harder' by Lil Baby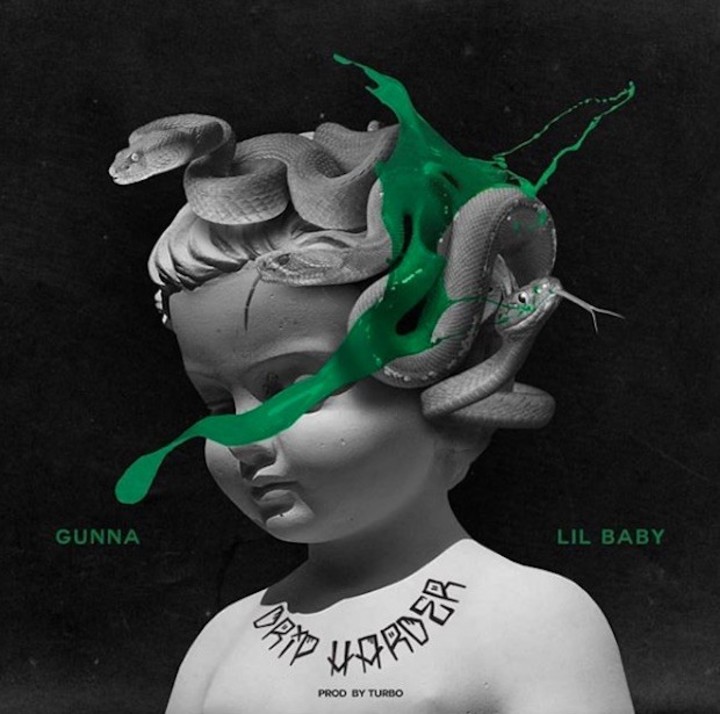 This one doesn't need as much of an intro. I think we can all agree that this can easily rest at 15th. Releasing hits like "Drip Too Hard" and "Never Recover," Lil Baby very easily could have been placed higher on this list, but he's not... because I don't know... because I feel like it.
14. 'Light of Mine' by Kyle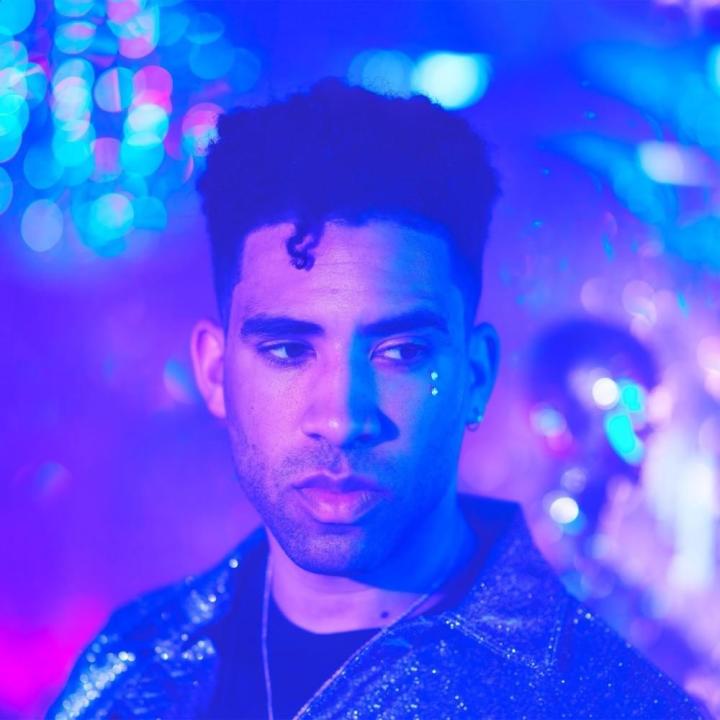 Yeah, this one will get plenty of hate, because as Kyle talks about on the "Ups & Downs" track, he raps about being happy. If you don't hate on this album because he raps about happy, then you could easily hate on it for a number of other reasons. I think that it deserves the 14th spot because of the rise in mental health awareness. Kyle has taken a different approach to creating art surrounding this rising awareness.
13. 'NOIR' by Smino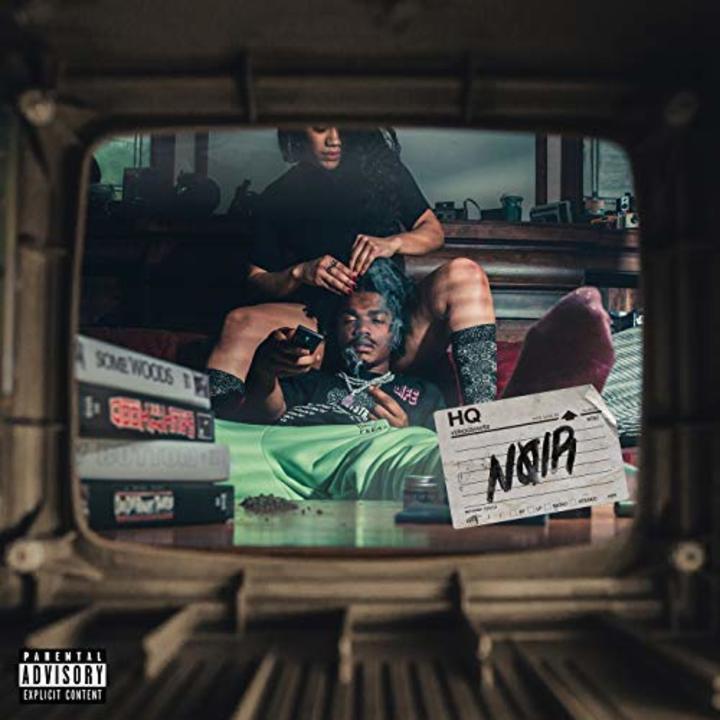 Smino has a warm place in my heart, so he makes it up a tad higher than he might have usually made in a bias-free environment. This album, much like his past few, is a complete corkscrew of rap as we know it. He flips sounds around and turns them into quality, maybe not rap, but something beautiful.
12. 'The Sunset Tapes' by Jaden Smith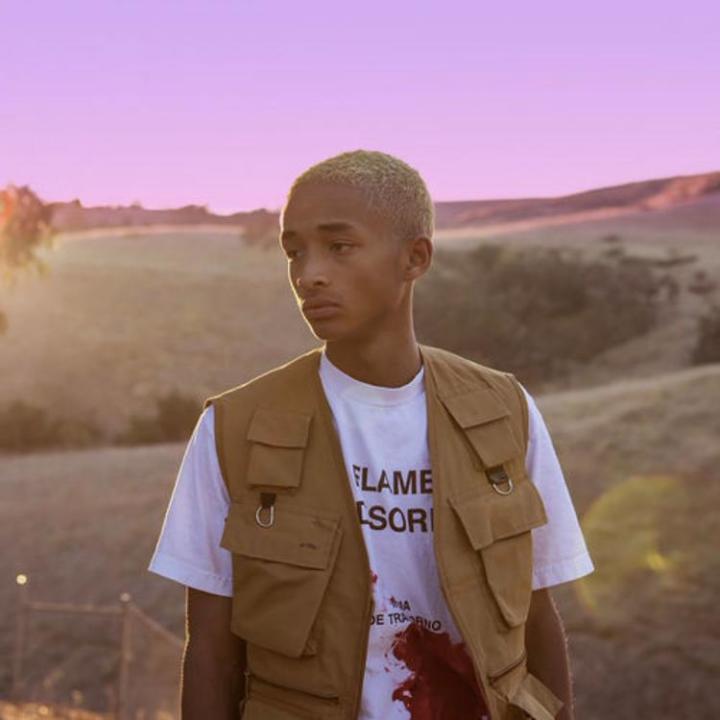 A follow up to his 2017 album SYRE, which had a handful of songs worth listening to, The Sunset Tapes further portrays the creativity of Smith. He is known for his progressive fashion and ideologies that I believe play a part in his elaborate creativity in his music. "Plastic" is a type of song that Jaden has not tried until now—and I think for a first go at a stressed, distorted vocal hype song, he didn't do too bad.
11. 'FM!' by Vince Staples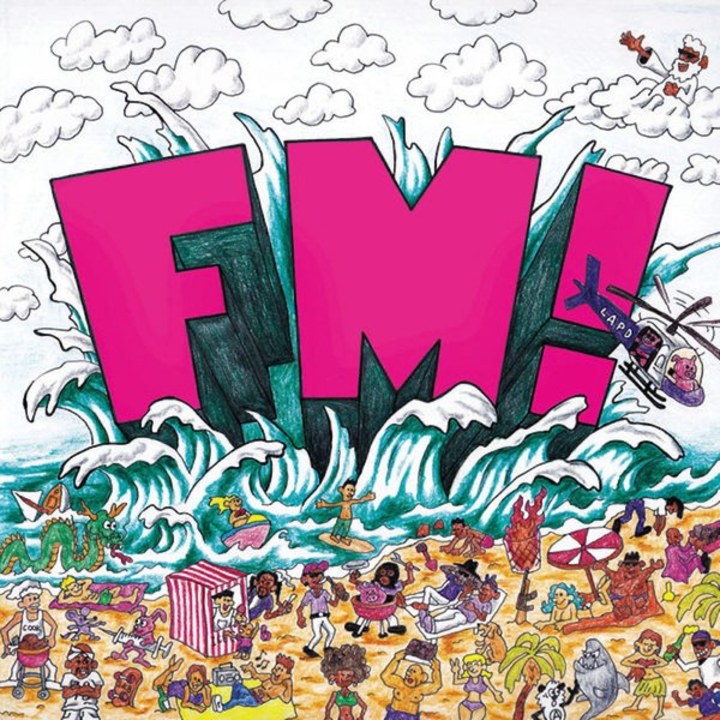 I stumbled upon this album without any prior knowledge of its release, and it genuinely surprised me. I had been somewhat of a Vince Staples fan before, but I mostly listened to his old stuff. Tracks like "FUN" and "Feels Like Summer" captured my interest once more, out of the blue. It deserves number 11. Period.
10. 'Bobby Tarantino II' by Logic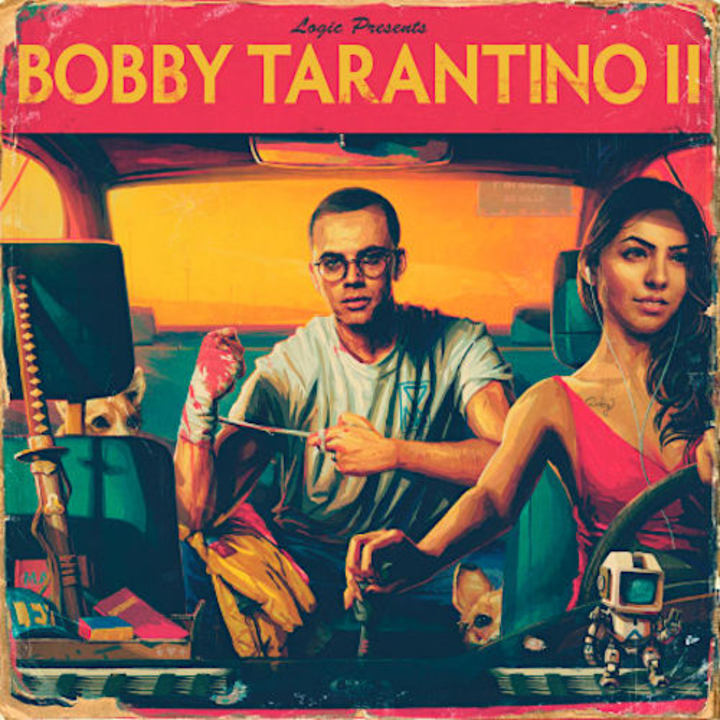 This is also one that I believe I could get a lot of flak for, because Logic is a white boy's rapper—and I agree, I would not put him near the greatest rappers list, but this mixtape (yes, mixtape) had an element to it that clicked for me. Similar to the first Bobby Tarantino, this is mixtape Logic, with bangers and such, not album Logic who talks about feelings and all that. "Wassup" with Big Sean is decent, as well as "Midnight," which has a sweet mid-song beat change, but neither of those top "Indica Badu" that features Wiz Khalifa and literally embodies the chillest beat I have ever had hit my ears.
9. 'Ye' by Kanye West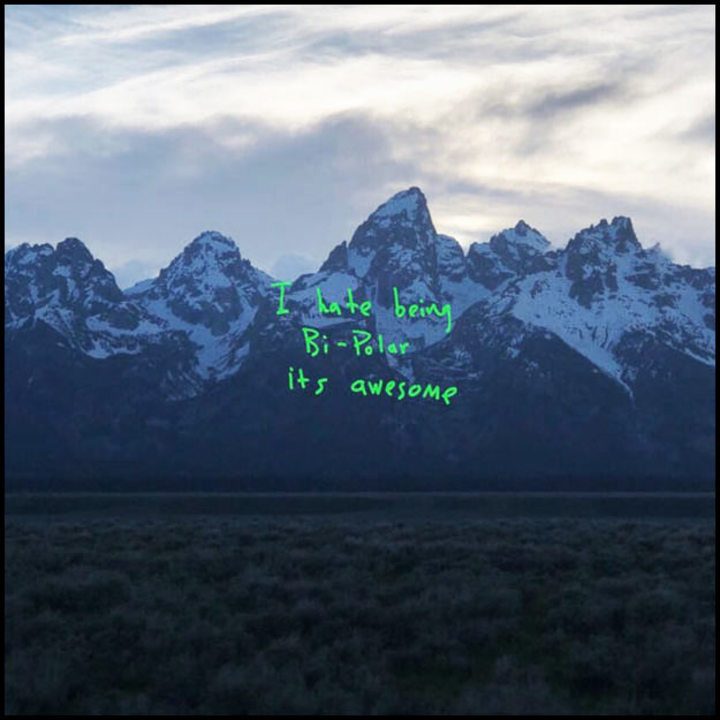 I disagree with Kanye on most of his political beliefs, but his creative side is still remarkable. This album didn't get enough praise for how artistically fascinating it was. The samples and the voice layers found on each and every track were taken for granted because Kanye is crazy, so of course each song leaves you like, "What?"—but the thought that went into each element is unreal. Kanye is an odd guy, but his music will leave a legacy.
8. 'Beerbongs & Bentleys' by Post Malone
I don't think I truly gave this album the appreciation it deserved when it was first released. I was hesitant to ever stan Post because of how mainstream he instantly became as flocks of white girls stan him, so I did my best to avoid it. However, when I started dating one of those white girls, there were a few songs that I came to truly admire. "Stay" is the one song off of this album that blows me away. The track was recorded half a year before the album's release, and then as the date got nearer, Post threw on a second verse and stuck it on the end of the track list—a true masterpiece.
7. 'TESTING' by A$AP Rocky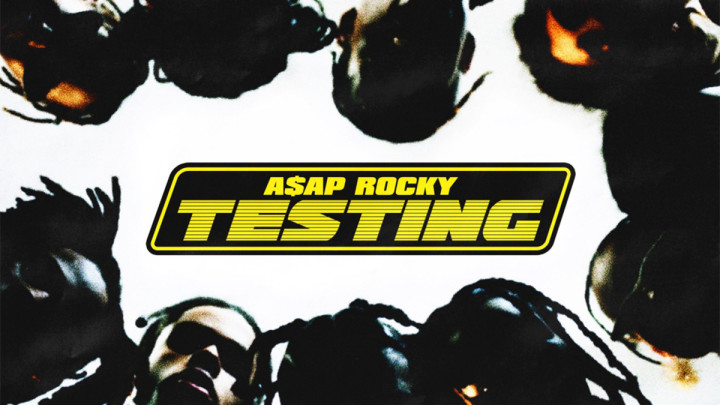 An album that probably deserved a bit more recognition than it got, Testing is Rocky's first album release since 2015. A$AP Rocky is weirdly creative, and it is present on most of his tracks. "Praise the Lord" was the top track and it racked up almost 250 million streams. It was also a track that was made while tripping on LSD. Rocky said in an interview with Genius that a college professor studied them while they tripped on acid and this song was the result.
6. '?' by XXXTentacion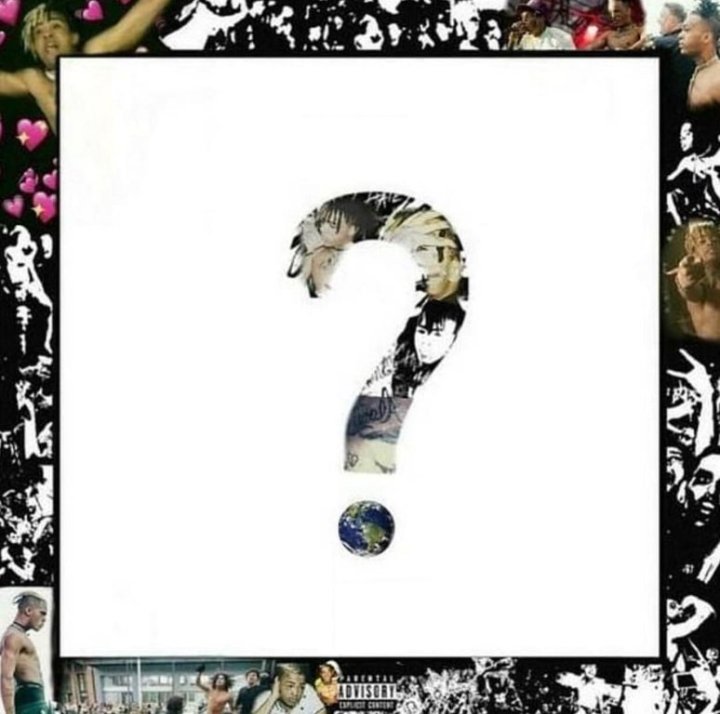 X has been splattered across the Billboard charts nearly all year, with influxes around the release and an unfathomable spike in streams at his time of death. This album tops the past 14 because of the raw emotion that can be heard in each song. Top track "SAD!" is chuck full of depressive lyrics, and it was relatable for millions of people, obviously.
5. 'Sr3mm' by Rae Sremmurd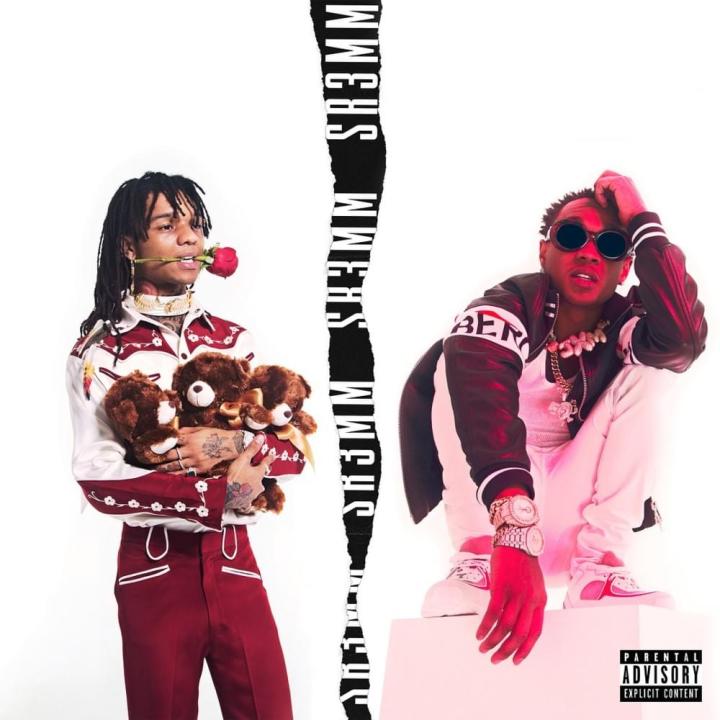 I was a bit reluctant to rank this album so high, but as we enter the top five, it seems only right that Sremm 3 makes an appearance. It was actually a three disc compilation of Swaecation, Jxmtro, and Sr3mm. Swae was quoted somewhere saying that they don't do it for the streams, so why not make it a three-disc album. "Guatemala" from Swaecation and "Powerglide," "CLOSE," and "Perplexing Pegasus" all came from this album—and all of which made the charts. Fifth place might be a little high, but once again, I'm a bit biased.
4. 'Culture II' by Migos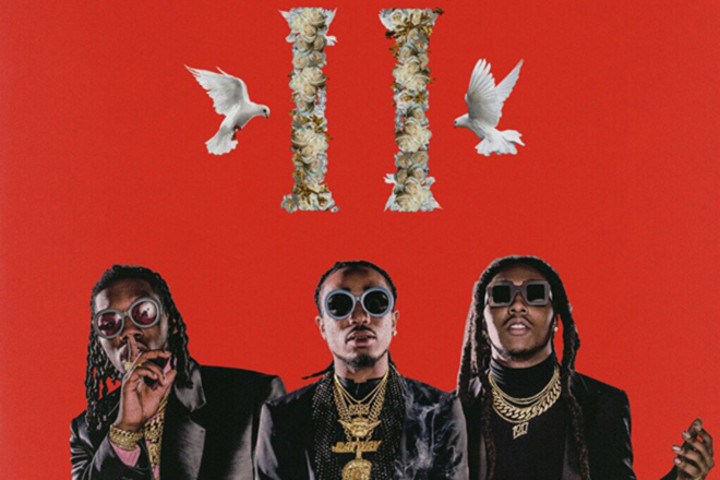 Culture II dropped in January, not terribly long after Culture I's release. The two albums were pretty similar, and also similar in the amount of hits that they put out. "Walk It Talk It" is iconic with an equally iconic music video to accompany it. "BBO," "Stir Fry," "Narcos," and "MotorSport" all reside on Culture II, so there's no escaping this one. Fourth place it is.
3. 'Scorpion' by Drake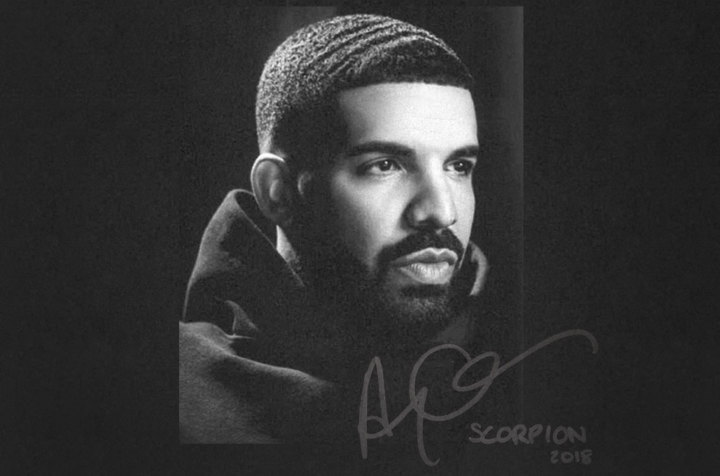 Drake did the usual with a handful of chart topping songs and some artistic sampling. It wasn't Drake's best album, but it still made quite the impact. This album makes it this high on the list because of the influence it had on the general public. I'm not sure if the album was necessarily good, by any means, but since it's Drake, it had some unreal streaming numbers.
2. 'ASTROWORLD' by Travis $cott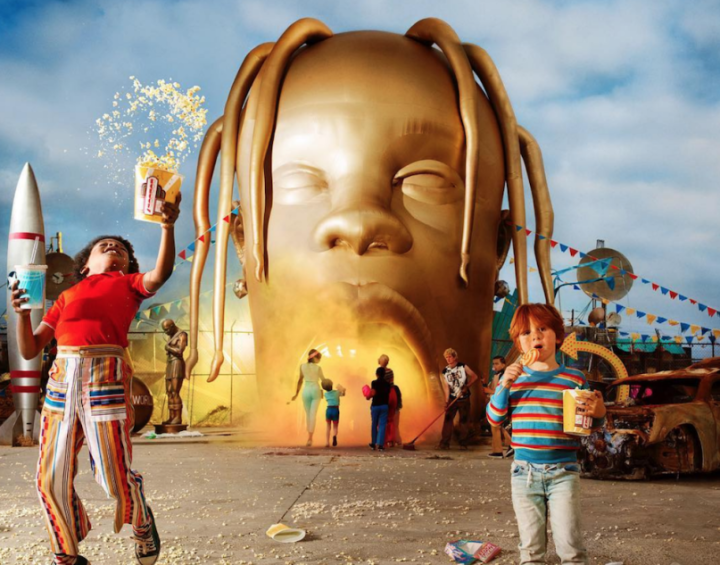 This had it's own album of the year qualifications, as Travis put over two years into its making. Unlike Drake's Scorpion, this album had beautifully crafted production and lyrical precision on nearly every track. The effort and thought that went into this album produced such a phenomenal record, arguably album of the year, if it weren't for... (keep going)
1. 'Swimming' by Mac Miller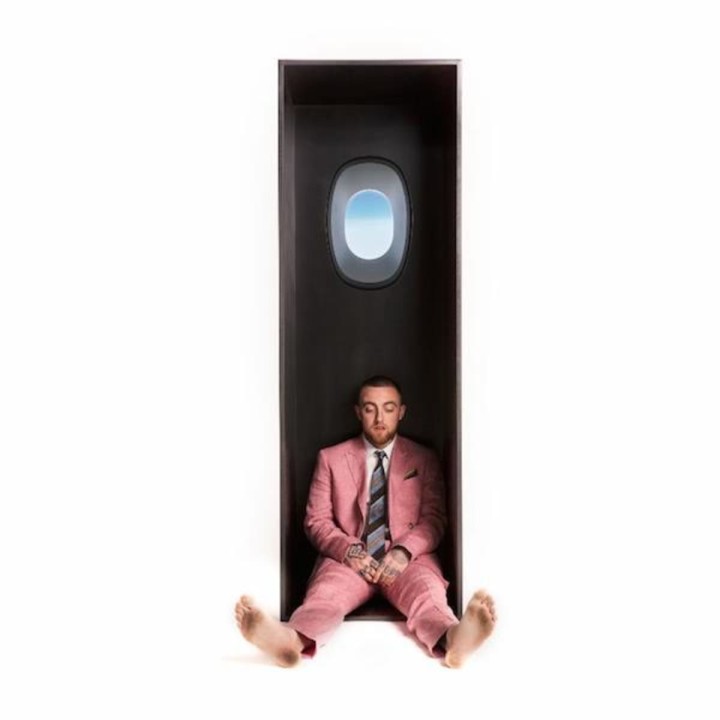 This is not rap. This is art. This is painting a 10 by 10 foot canvas using your hands and oil paint. This is what flying through space would feel like. This masterpiece evokes such strong emotion in the listener, it is hard to compare it to any other album. The passing of Mac laces each track with even more sentimental effect than it already had. Mac was ambitious, releasing Swimming the same day as Travis released Astroworld, but in terms of beauty, creativity, and overall emotional effect on the mind, this album tops them all.