The Pop Perfection of Captain & Tennille
The Square Sonny & Cher Captured the Hearts of Millions with Their Irresistible Songs of Joy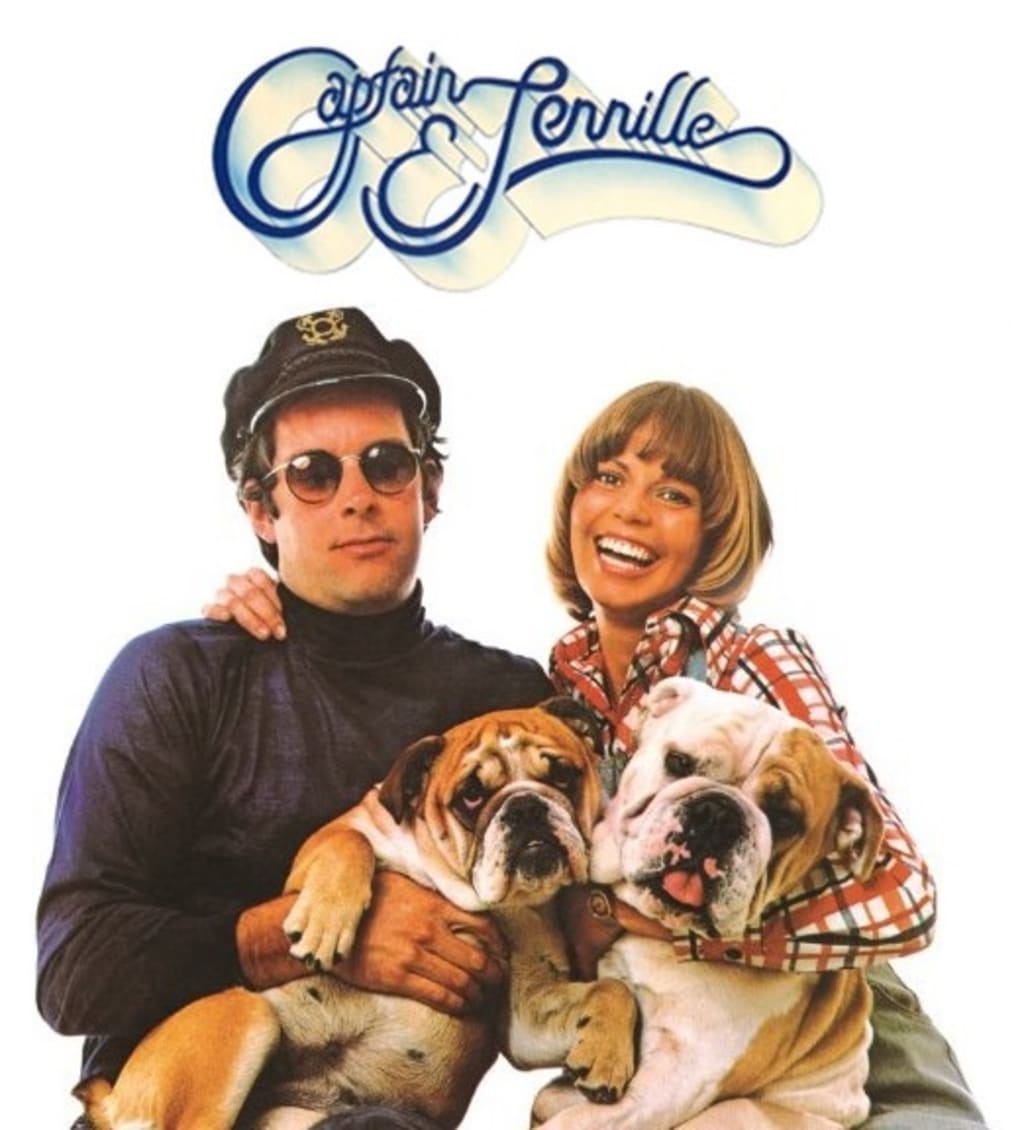 © A&M Records and UMe
Whenever I recall my adolescent musical memories, the pure pop perfection of Captain & Tennille always comes rushing to the forefront of my mind. That's right, the so-called square version of Sonny & Cher, who made an irresistible and indelible impression upon me during my formative years. Springtime always makes me reminisce fondly about the keyboard and production wizardry of Daryl Dragon alongside the sweet, multi-layered vocals and poetic lyrics of Toni Tennille, as I always seemed to purchase and/or anticipate the release of a new Captain & Tennille album at this time of year. Their California style of pop always made me feel like I was driving along the Pacific Coast Highway, windows rolled down, and cool sea breeze blowing through my hair, although it would be several years later before I'd actually do this as my adult self.
The first time I heard "Love Will Keep Us Together" on the radio was one of those unforgettable moments that caused me to promptly investigate who was capable of making such a marvelous sound. Toni and Daryl had proficiently captured pure pop perfection within a three-minute aural fantasy. I spent many youthful hours counting down to their weekly variety show, TV specials, and rare appearances on American Bandstand and The Midnight Special. I still recall sitting enthralled with my eyes glued to the television screen as Toni and Daryl whisked me away to Hawaii and New Orleans, as well as introducing my young ears to great artists like B.B. King and Ella Fitzgerald.
Although A&M Records perpetuated an image of the ideal American couple, in reality, Toni and Daryl were not married at the time "Love Will Keep Us Together" was released. In fact, they were secretly married in a private ceremony several months after their debut album and its title track had already made the duo a household name. Although this was unknown to me at the time, it wouldn't have made any difference had I've known, as I was already hypnotized by The Captain's stacks of keyboards and Tennille's stunningly robust lead and harmony vocals. The true magic of Captain & Tennille's sound was easily heard within the layered harmonies which filled their albums of toe tappers and ballads. From kooky-kitsch instrumentals and searing torch song ballads, listening to Captain and Tennille's expertly crafted records was a slice of pure California heaven.
Captain & Tennille often released albums (or new singles) near the end of the school year, just as the weather was warming and bringing forth signs of new life by Mother Nature's design, which made the ideal backdrop for C&T's uniquely unforgettable sound. The Grammy-winning duo are best known for their biggest hits such as "Muskrat Love," "The Way I Want to Touch You," and "Do That to Me One More Time," but it's their lesser known songs like "Ladybug," "Love Is Spreading Over the World," "Back to the Island," and "Come in From the Rain" that still harken to me every spring and summer. To this day, the Captain & Tennille's albums are like comfort food to my soul or catching up with old friends, especially Dream,Come in From the Rain,and Song of Joy.
The Captain & Tennille Fan Club was the first fan club I ever joined. I can still remember the exhilaration I felt upon arriving home from school to find my C&T fan club membership kit waiting for me. As I ripped the package open, I was elated to find my official membership card, autographed photo, button, and biography. As a member, I'd also receive additional newsletters throughout the year. These were always exciting because the spring editions were always crammed full of photos and facts about forthcoming singles and new album releases. Long before social media and websites existed, fan club newsletters were just about the only way to stay updated on favorite artists. I have to admit, I miss the days of receiving physical items and souvenirs as opposed to the hollow void of today's Facebook posts and Internet websites.
In later years, Toni and Daryl stepped away from the spotlight and concentrated on other endeavors. Most people aren't aware that Captain & Tennille owned and operated a highly successful recording studio. The duo's Rumbo Recorders in Canoga Park was built and designed by Daryl and became one of Los Angeles' premiere recording facilities. The studio's clientele included: Guns N' Roses, Stone Temple Pilots, Stevie Nicks, Kiss, and Belinda Carlisle. Unfortunately, the iconic facility was eventually sold in 2003 after a successful run which lasted more than two decades.
So, what are Captain & Tennille up to these days? Well, as I began germinating ideas and jotting down notes to write this piece, I discovered Toni Tennille had written and published her memoir chronicling her life and career. I was shocked upon reading it to discover she spent the best years of her life unfulfilled while trapped in an unhappy marriage to Daryl Dragon. I always thought of Toni and Daryl as the quintessential happy couple. How tragic it was to learn she was miserable all those years while ironically making millions of fans so happy with her heartfelt compositions and classically trained talent.
This news also made me ponder the fact of how so many of my favorite artists may never know how their musical talents and bodies of work leave an everlasting impact upon fans they will never meet. I hope they somehow know their music is still being enjoyed today just as much as it was at the height of their popularity.
Whatever trials and tribulations were endured, I am grateful for the Captain & Tennille's songs of joy, which I will continue to revisit and enjoy for the rest of my days. Now, more than ever, love and music are what we need most to keep all of us together.
About the Creator
I'm a music journalist, blogger and crate digger. I began writing about music during college and again as a freelancer. Links to my published pieces can be found on my music blog at: popmartzoo.com and/or follow me on Twitter:@popmartzoo
Reader insights
Be the first to share your insights about this piece.
Add your insights