The Overlooked Solo Career of Baby Spice
A Look at Emma Bunton's Solo Success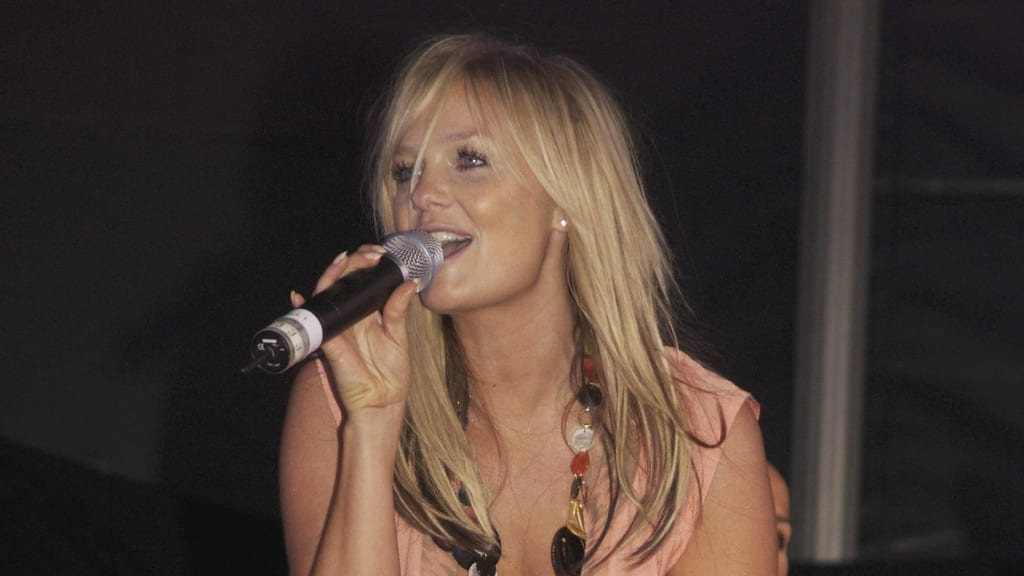 In October of 2018, the Spice Girls announced a huge UK arena tour. Media reaction to the news was vivid proof that interest in the Spice Girls is still very much intense (even after more than 20 years). Fan reaction was immediate too, as the news of the tour sent their greatest hits album back to the #1 spot on the UK iTunes charts. But aside from being immensely successful as a group (with close to 100 million records sold and nine #1 hits), the girls have each enjoyed varying degrees of success as solo artists.
As such, it's time to give some recognition to the solo career of Baby Spice, Emma Bunton.
Emma was actually the first Spice Girl to preform solo, doing a cover of ''Where Did Our Love Go'' as part of the setlist on the Spice World tour (no other Spice Girl preformed a solo number on the tour).
In 1999, she released her first solo single ''What I Am.'' This became a top five hit in the UK, debuting at #2 and was certified Silver for its successful sales. The same year her song ''Hey You (Free Up Your Mind)'' appeared on Pokemon: The First Movie soundtrack.
In 2001, her single ''What Took You So Long'' was released, and this went straight to #1 in the UK and went certified Silver. The song also went to #1 in New Zealand, and went Gold in Australia (where it was a top 10 hit).
Following the release of the single, Emma did a huge meet and greet for fans at HMV in London. Legions of fans showed up and literally packed the venue and cheered, ''Emma, Emma, Emma,'' as the pop star arrived.
This was followed up with a concert at the London Astoria, where she played to a capacity crowd.
Later during promotion, she would preform for over 100,000 people at London's Hyde Park.
Following the success of the single, Emma's album ''A Girl Like Me'' was released. It became a Top 10 hit and was certified Gold for its successful sales. Another single ''Take My Breath Away'' was released and this became yet another top 10 hit for the singer. At the end of the year she released one more single ''Were Not Gonna Sleep Tonight'' and was nominated for Best Female Singer by Smash Hits Poll.
In 2002, Emma was invited to perform at the Party at the Palace concert to celebrate the Golden Jubilee of Queen Elizabeth II. Other acts on the bill include Paul McCartney, Tom Jones, and Elton John. A live album and recording was issued from the concert.
In 2003, she put out two new singles "Free Me'' and ''Maybe''... both of which became Top 10 hits in the U.K and radio hits around Europe. The two singles would also become Top 5 hits on the Billboard Dance Charts.
The following year, new album ''Free Me'' was released. The album debuts in the U.K Top 10 and goes Gold. It also, receives much acclaim from critics (a rarity for a solo Spice Girls record). Her song ''Sometimes'' was also included on the Chicken Shed (prominent British theatre company) album.
The following year, she would release two more singles, including the top 10 hit ''I'll Be There.'' She was also nominated for best song by Popjustice Music Prize.
In 2006, Emma released a cover of ''Downtown'' which gave her another top 10 hit record. Two other songs hit the UK Top 200 singles chart due to downloads, ''Something Tells Me'' and ''Perhaps Perhaps Perhaps''—despite neither being officially released as a singles.
The following year, her new album ''Life In Mono'' was released and it generated Silver-certified level sales. In 2012, she appeared on the single ''All I Need To Know'' with fellow Spice Girl Melanie C.
The string of top 10 hit records, the more than 100 weeks spent on the UK charts, and the Sales Awards Emma has earned is a powerful statement to her success outside of the Spice Girls. Although she rarely gets it, she deserves this recognition as an accomplished solo artist!