THE ORIGINS OF POINTE SHOES: A HISTORICAL JOURNEY
Uncover the captivating history of pointe shoes, from their humble origins to modern innovations.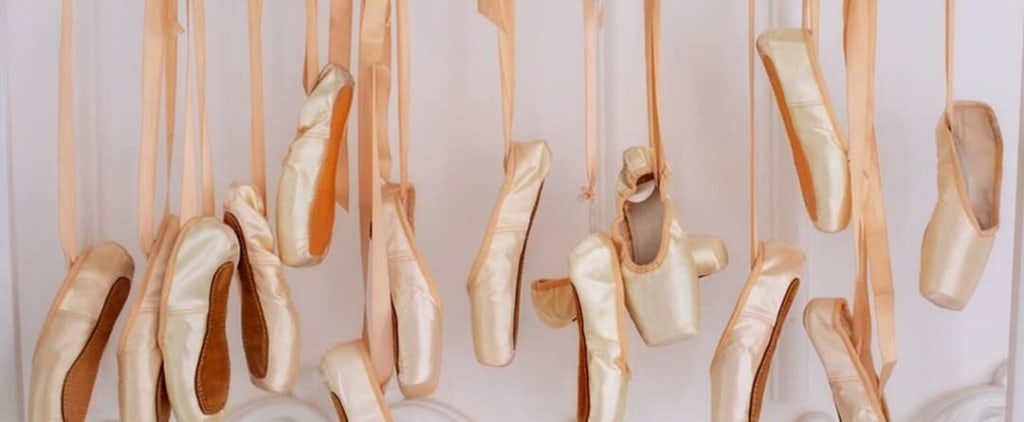 Pointe shoes transcend mere footwear in the world of ballet, symbolizing grace, commitment, and the prowess of dancers. These iconic shoes mark a pivotal milestone in a dancer's voyage towards mastery. But the intriguing question lingers: who can be credited with inventing pointe shoes, these enigmatic essentials that have woven themselves deeply into the fabric of ballet?
THE EVOLUTION OF POINTE SHOES: A GLIMPSE INTO HISTORY
To truly appreciate the origins of pointe shoes, let's embark on a journey through time, tracing the evolution of these dance accessories. In the early annals of ballet, dancers gracefully donned heeled shoes that were in vogue during their era. However, a daring shift occurred in the 1730s when Marie Camargo, a dancer from the Paris Opéra Ballet, made a bold choice. She daringly removed the heels from her shoes, giving rise to a more pliable and supple slipper-like shoe. This pivotal innovation allowed her to execute leaps and swift movements previously unattainable in heeled footwear. Camargo, in essence, can be regarded as the trailblazer behind the ballet slipper, laying the foundation for the eventual development of pointe shoes.
Fast forward to the late 18th century, and another luminary from the Paris Opéra Ballet, Charles Didelot, entered the stage. He introduced a groundbreaking invention known as the "flying machine." This revolutionary contraption enabled dancers to elevate themselves and balance on their toes even before taking flight. His ingenious creation ushered in the concept of dancing en pointe, giving birth to the illusion of weightlessness that would come to define ballet.
THE BIRTH OF POINTEWORK: LEADING LADIES OF BALLET
In 1823, Italian dancer Amalia Brugnoli took center stage in "Armand Vestris' La Fée et le Chevalier," delivering the first recorded instance of pointework in ballet. Although her square-toed satin slippers necessitated visible effort to ascend onto her toes, her performance ignited the imaginations of her contemporaries, including the legendary Marie Taglioni. Brugnoli's introduction of this technique marked a significant milestone in ballet's progression.
The pivotal moment arrived in 1832 when Marie Taglioni dazzled audiences in her father's masterpiece, "La Sylphide." During this epochal performance, Taglioni elegantly became the first ballerina to dance an entire ballet on her toes. Her shoes, tight-fitting leather-soled satin slippers secured with ribbons, differed significantly from today's pointe shoes. Yet, for Taglioni and many other ballerinas of the Romantic era, these shoes weren't just performance tools; they were vehicles to convey character and emotion.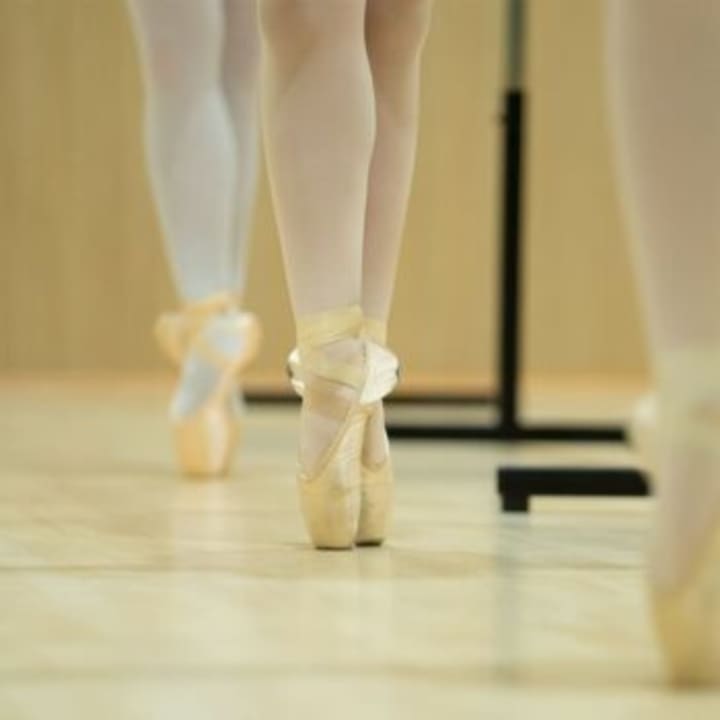 ITALIAN INFLUENCE: REINVENTING THE 19TH-CENTURY SHOE
In the late 19th century, Italian shoemakers ushered in a revolution in pointe shoe design by introducing reinforced shoes equipped with sturdy boxes. These innovations provided unprecedented support and stability, enabling dancers to execute intricate movements on their toes with confidence. The influence of these groundbreaking developments rapidly disseminated worldwide, captivating ballet communities and inspiring choreographers worldwide to incorporate pointework into their compositions.
The introduction of reinforced pointe shoes heralded a new era in ballet. Dancers could now embody characters with greater depth and grace as they moved elegantly on their toes. These advancements constituted a turning point in ballet history, expanding artistic expression and pushing the boundaries of technical prowess within the art form.
ANNA PAVLOVA: SHAPING THE 20TH CENTURY
Anna Pavlova, a renowned ballerina of the early 20th century, propelled pointe shoes into the modern age. Possessing distinctive high, arched insteps and slender, tapered feet, Pavlova tailored her shoes to accommodate these unique attributes. She introduced modern pointe shoes, which are hardened leather soles for added support and stability and flattened and reinforced the toe area, creating a box-like structure. These adaptations closely resemble the construction of pointe shoes worn by dancers today.
Given her contributions and innovations, Anna Pavlova stands as a key figure in the development of modern pointe shoes. Her profound influence on ballet and her dedication to enhancing dancers' footwear's functionality and comfort make her a significant luminary in the annals of pointe shoe history.
THE MODERN ERA: ADVANCEMENTS IN POINTE SHOE DESIGN
In the modern era of pointe shoes during the 1990s, a remarkable leap in their construction paralleled the evolution of athletic footwear. Gaynor Minden, a pioneering force in this transformation, introduced a groundbreaking concept by harnessing contemporary materials and incorporating cutting-edge shock absorption technology into their designs. This groundbreaking approach ushered in a new era of innovation in pointe shoe design, focusing on durability and fit enhancement.
Dancers now had access to footwear that offered exceptional comfort and support while ensuring longevity. This innovation profoundly reshaped the dance world, enabling dancers to push the boundaries of their art with heightened ease, grace, and confidence.
BALLET AND BEYOND: POINTE SHOES IN THE MODERN AGE
Pointe shoes have transcended their role in ballet and have become a cultural emblem, captivating artists, photographers, and fashion designers alike. They have firmly entrenched themselves in history and popular culture.
THE ANATOMY OF A BALLET POINTE SHOE
To truly appreciate the intricate design and functionality of pointe shoes, it is essential to understand their various components:
Box: The reinforced area at the front of the shoe that provides essential support for the dancer's toes. Typically crafted from layers of fabric and glue, it bestows structure and protection.
Shank: The rigid section of the shoe that runs along the foot's arch, furnishing stability and support. It may be composed of various materials, including plastic or layers of cardboard and fabric.
Vamp: The front part of the shoe that covers the toes, available in varying lengths and shapes. Designed to provide support and create a seamless line from the foot to the leg.
Ribbons and Elastic: Essential for securing the shoe to the dancer's foot, granting stability during performances. Ribbons are typically tied around the ankle, while elastic bands across the arch ensure the shoe stays in place.
DANCE CLASSES IN ABU DHABI AND DUBAI
If this enthralling journey through the history of pointe shoes has ignited your passion for ballet, Turning Pointe offers a range of dance classes in Dubai and Abu Dhabi. Our seasoned instructors provide expert guidance, assisting students in honing their technique and artistry. Whether you are a novice or an accomplished dancer, our classes provide an opportunity to learn and flourish in a nurturing and inspirational environment.
IN CONCLUSION
The question of "who invented pointe shoes?" is a complex and multifaceted one. Rather than attributing their invention to a single individual, it is a testament to the collective contributions of numerous dancers, cobblers, and innovators across centuries. From the rudimentary slippers of Marie Taglioni to the meticulously crafted footwear of today, pointe shoes have danced alongside the ever-evolving rhythm of ballet.
As we look toward the future, pointe shoes will continue to adapt and evolve, as they have throughout history. It is a dance of progress that will endure, leaving an indelible legacy and inspiring generations to come to reach new heights of excellence.
About the Creator
We offer classes in Classical Ballet, RAD Exams, Annual Youth Ballet Production at Dubai opera, Hip Hop, Contemporary, Tap and Fusion classes all working towards annual stage shows. We hope you enjoy our informational articles on dance!
Reader insights
Be the first to share your insights about this piece.
Add your insights