The New Wave: Who Is Trippie Redd?
Short Synopsis of Rapper Trippie Redd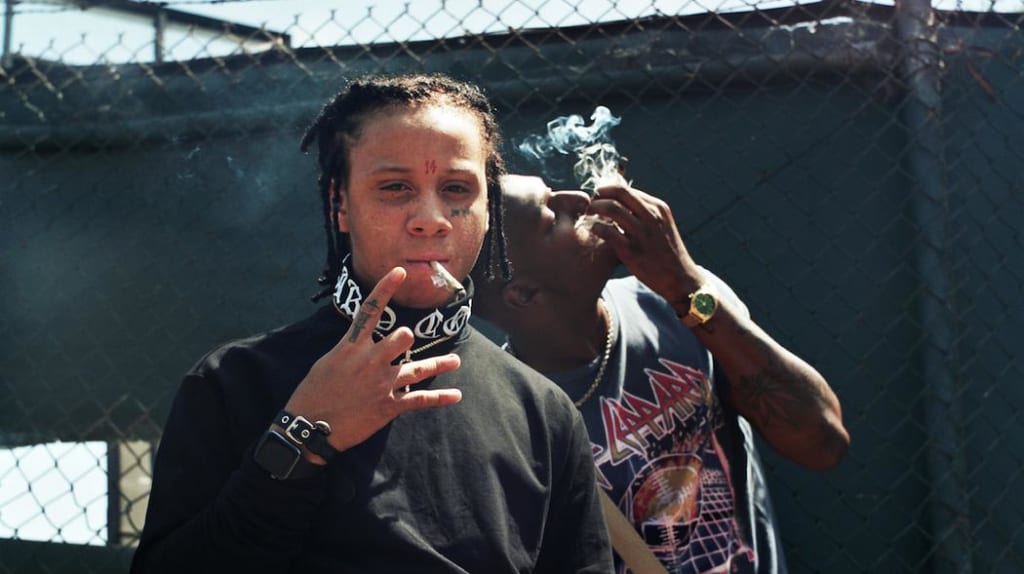 Rapper Trippie Redd (Right)
Eighteen-year-old rapper and singer Trippie Redd (also known as Lil 14) is making his mark in 2017. Redd just dropped his second album A Love Letter To You 2. This album is making its mark amongst rap fans of all ages. However, before dropping A Love Letter To You 2, he made his mark with his debut mixtape A Love Letter To You. Trippie has found a new spot in the music game amongst other rappers such as XXXTENTACION, Famous Dex, and Lil Yachty.
Some of Redd's earlier projects include two songs released in 2014 following the death of his older brother. "Sub-Zero" and "New Ferrari" were inspired by the death of his older brother. However, Redd pulled the songs from the internet due to unspecified reasons. In his debut mixtape, A Love Letter To You, he features other up and coming rappers such as Famous Dex, Black Jezuss, and UnoTheActivist. His hit "Love Scars" was one of the most popular off the album, giving him the platform and popularity he has now.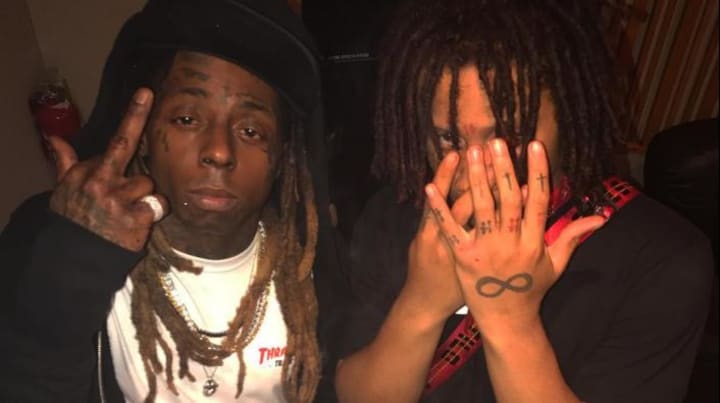 Trippie has hinted at new music with artists such as Lil Wayne following the release of his second mixtape. XXXTENTACION has collaborated with Trippie for the release of his album 17 in the hit song "F**k Love." We could possibly see another collab with XXX, Famous Dex, or other up and coming rapper Lil Pump.
Although the rap family is taking Trippie into their hands, he has already had a fallout with rapper and former friend Tekashi. Earlier this year Tekashi and Redd seemed to bump heads and start an Instagram war with each other. Tekashi claims Redd is a "Hater" and questions why he is hating someone signed to the same label as he is. However, Redd claims they are signed to the same label, but different people. Redd is signed to Strange Music, which is a branch of Universal Music. Tekashi is not, he is signed only to Universal Music.
I'm sure by now you're wondering what has gone on in this 18-year-old's life for him to write this much about love. From what we know, Trippie is currently in a relationship with beautiful Instagram personality (and future singer) @angvish. It is still unsure who Trippie's two mixtapes are about, but hopefully Ang will keep Redd up and in love to keep making more music.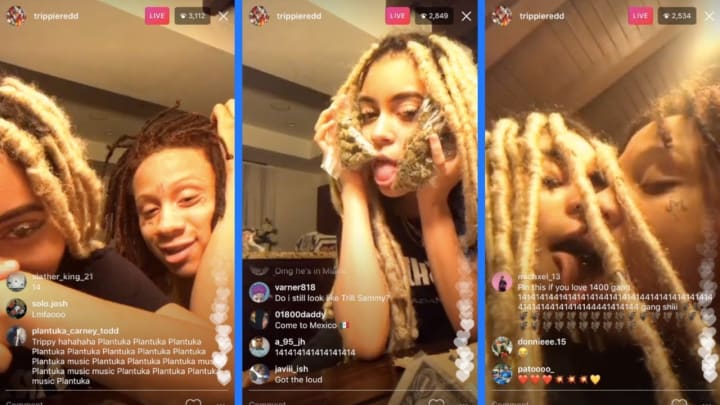 Keep an eye out for Trippie Redd because he is becoming one of the hottest rappers in the game right now. He is making his mark hit by hit similar to when Travis Scott was first brought up. Is it possible Trippie can be bigger than Travis within a year? Or will one of the other new wave rappers beat him to the punch? Only time will tell. Here is a list from 1 to 8 of some of his hottest tracks.
"F**k Love" by XXXTENTACION (feat. Trippie Redd)
"Love Scars"
"Romeo & Juliet"
"Poles 1469"
"Love Scars Pt.2/Rack City"
"lll Nana" by DRAM (feat. Trippie Redd)
"In Too Deep"
"Bust Down"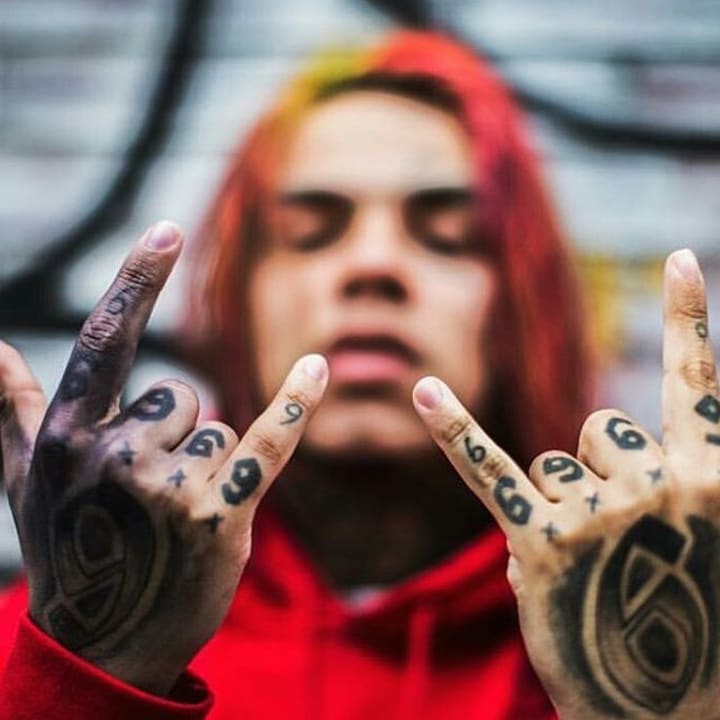 Reader insights
Be the first to share your insights about this piece.
Add your insights