The Music of B.J. Thomas
Charting on Pop, Country, and Christian Charts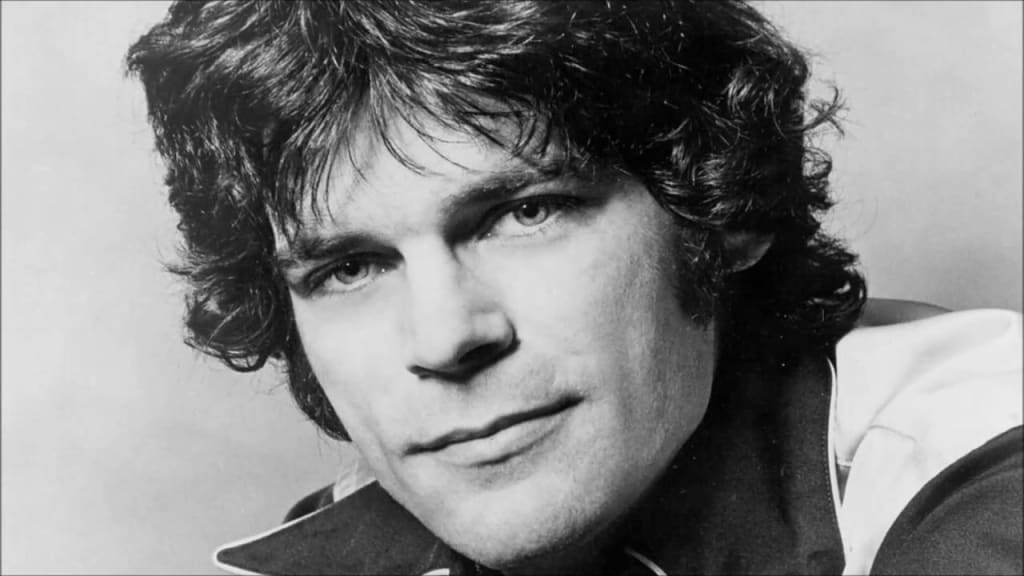 This incredible singer who's had many popular hits is called Billy Joe Thomas, better known to his fans as B.J. Thomas. He's an American singer who's charted on pop, country, and Christian charts. His most popular hits came out in the 1960s and 1970s.
As a teenager, he began singing in a church choir and in his senior year joined a rock band Roy Head and the Triumphs. In 1966, B.J. Thomas and the Triumphs released the album I'm So Lonesome I Could Cry featuring the title song, which was a Hank Williams song. The single "I'm So Lonesome I Could Cry" sold more than a million copies for the Triumphs and was awarded a gold disc. Their next single, "Mama," was also well-received and B.J. Thomas released a solo album shortly thereafter.
In 1966, he came out with the album Tomorrow Never Comes, which was listed as music genres pop, folk, world, and country; it included the title song, as well as such songs as "Ashes of Dreams You Let Die" and "Walkin' Back."
B.J. Thomas release Sings for Lovers and Losers in 1967 under the genre pop. This album included such songs as "I Forgot to Remember to Forget You" and "Cold, Cold Heart."
He scored in 1968 with the song, "The Eyes of a New York Woman," followed by one of his greatest hits "Hooked on a Feeling," which was featured on his album On My Way.
He later performed the Burt Bacharach/Hal David song "Raindrops Keep Falling on My Head," and his version of the song was included in the movie Butch Cassidy and the Sundance Kid. The song went on to win the Academy Award for Best Original Songand became a number one hit. This brought Thomas his third gold record. Thomas included the song on his 1970 album of the same name, which also included a great version of "Suspicious Minds," a song more often associated with Elvis.
Among his other hits in the 1970s were "Everybody's Out of Town," "I Just Can't Help Believing," "No Love At All," "Mighty Clouds of Joy," and "Rock and Roll Lullaby."
In 1974, Thomas came out with his album Longhorns and Londonbridges, which included some of the last recordings of a well-known gospel performer Professor Alex Bradford. The album also has one of the five versions of "Play Something Sweet (Brickyard Blues)" written by Allen Toussaint.
In 1975, B.J. Thomas came out with a popular song, which was the longest titled number one hit ever on the Hot 100. Do you remember "(Hey Won't You Play) Another Somebody Done Somebody Wrong Song?" This song got him his fourth gold record.
Also in 1975, he released his first country album Reunion, which included his signature hit single "(Hey Won't You Play) Another Somebody Done Somebody Wrong Song?" The album was a success on the country charts, and included a wonderful cover of the Roy Orbison song "Crying."
In 1976, he released a gospel album, Home Where I Belong, which went platinum, and he became the biggest contemporary Christian artist of that time. His last top pop single was "Don't Worry Baby."
Then in the 1980s, he switched to country and became popular with hits such as "Whatever Happened to Old Fashioned Love," "New Looks from an Old Lover," and "Two Car Garage." Thomas also became the 60th member of the Grand Ole Opry in Nashville, Tennessee in 1981 on his 39th birthday.
He also recorded the popular theme to the comedy series Growing Pains,"As Long As We Got Each Other." When the show was in its fourth season, Thomas made a later version of this song with British singer Dusty Springfield, and included it on his 1985 album "Throwing Rocks at the Moon."
He has done some commercial jingles for Coke and Pepsi as well. He most recently released an album of his greatest hits calledThe Living Room Sessions in 2013, the same year his 1969 single "Raindrops Keep Falling on My Head" was inducted into the Grammy Hall of Fame.
About the Creator
My passions are writing and creating poetry. I write for several sites online and have four themed blogs on Wordpress. Please follow me on Twitter.
Reader insights
Be the first to share your insights about this piece.
Add your insights