The Loss of Young Talent
Mac Miller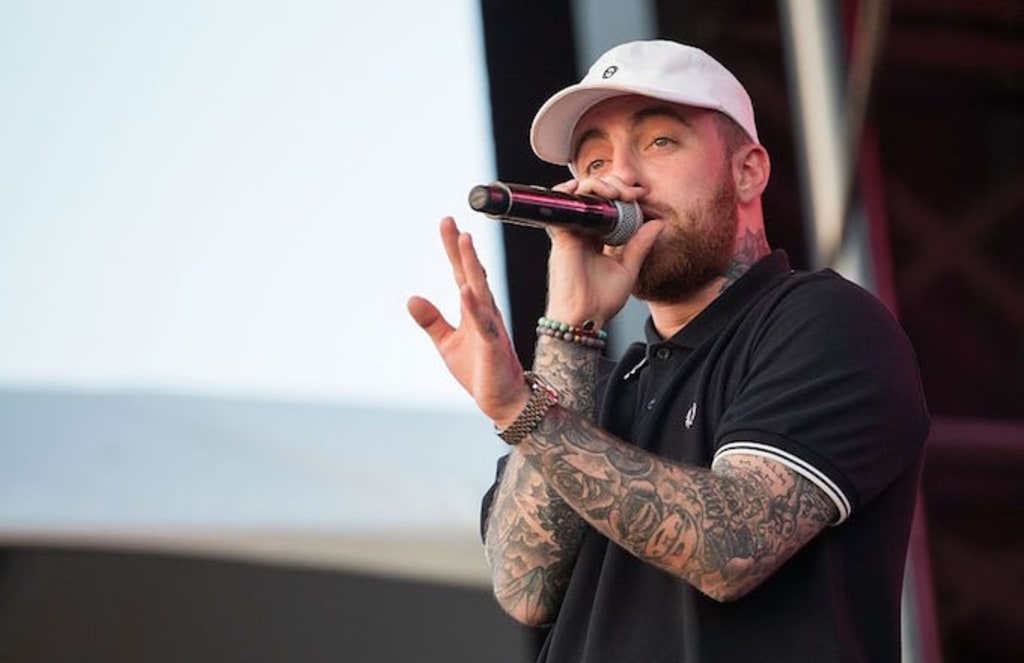 Mac Miller; rapper, artist, visionary and prodigy, was found dead last week at his LA home due to a drug overdose.
Mac Miller was truly an incredible musician. His music was generally very well received by the public and music critics alike, truly pushing the boat out when it came to traditional hip hop conventions. Mac wasn't afraid to discuss tough social issues in his music and share his struggles with mental health and addiction even on his very early releases. His lyrics are always very real, communicating his true personality rather than a character that many rappers do nowadays.
Mac used of imagery, double entendre, and metaphor, truly set him apart from others in the rap game. His knowledge of music and what sonically worked in terms of song structure was virtually unparalleled, only matched by the greats such as Kendrick Lamar. On the song "Self Care," Mac says in one of the lines 'swear the height be too tall so like September I fall.' Considering he died on September the 7th, this irony is an example of just how long Mac's music is going to stick with us as a generation.
Statistics came out yesterday that Mac Miller's Spotify stream count has skyrocketed, up by 970 percent of his normal stream count. On September the 8th, Mac was the most streamed artist of the day on Spotify. The fact that artists make more money and gain more traction when they are dead is a quite upsetting fact. This has been the case since the very beginning of art, when artists such as Van Gogh struggled for money during his life, but after he died was hailed as one of the greatest painters of all time. It wouldn't be hard to assume that the industry executives in charge of Mac Miller are making a lot more money at the moment than they did when he was alive, which could indicate why Mac, who was struggling for so long with mental health issues and addiction, wasn't provided with proper help or rehabilitation. This definitely could have something to do with the fact that when an artist dies, that is a lot more money generated by the label.
People are often introduced to new artists via social media when they die. The amount of attention they are given online and in the media when it comes to the coverage of their death is astonishingly more than most ever got when they were alive. This was also the case with rapper XXXTentacion, who was shot dead a few months ago. Many people truly don't know what they have until it's gone when it comes to artists who are really doing something different in music. This problem is exaggerated now that rap has truly become the zeitgeist when it comes to the music industry. Where this used to be rock, rock musicians who passed away at the height of their careers would have gained a similar amount of attention as rappers do now.
If you aren't already a fan of Mac Miller, I highly recommend listening to his music. His knowledge of music structure and his ability to communicate feelings and emotions with such intensity over his music really set him apart as a hip hop artist. His influence will be felt across hip hop for years to come, setting an example of how artists should handle themselves while facing adversity and being in the public eye.
It's always tragically sad when an artist passes away, but it's even worse when it's someone so young and talented, and who had so much further to go in his career. Mac left behind a brilliant legacy and a wonderful discography for us to enjoy for years to come.
Rest easy Mac Miller.