The King and I
How King Diamond's Music Changed My Life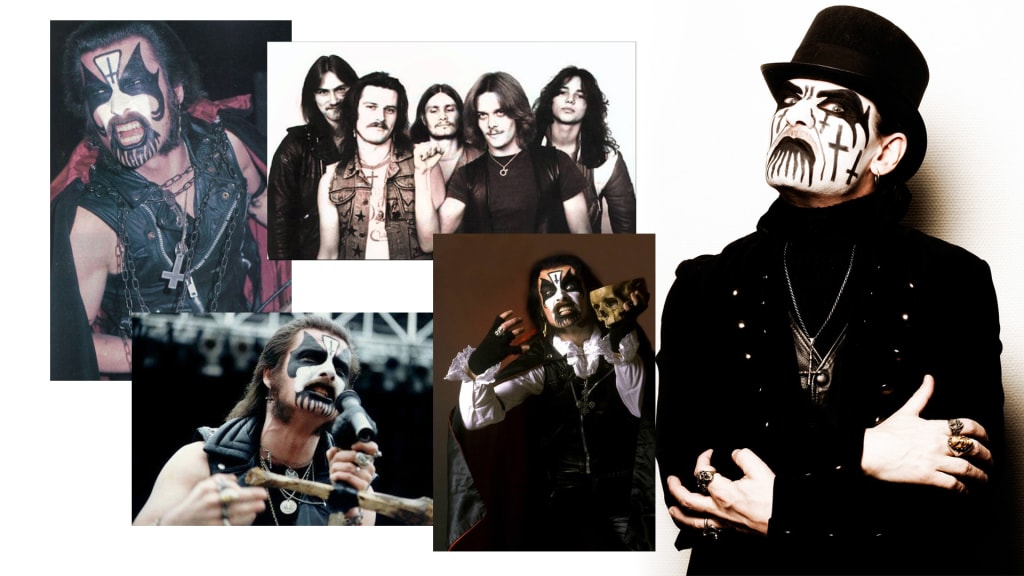 The one and only King Diamond.
It was 1996. I was 19. I was overwhelmed by curiosity. In my hand was the Mercyful Fate album, Into The Unknown. Previously, I had bought a Judas Priest tribute album, which had Mercyful Fate covering "The Ripper," which was a great effort, and it was the first time I'd heard King Diamond's falsetto vocal. Knowing I needed something new as far as music was concerned, at my local Camelot Music (remember that place?), I bought the album. When I brought it home, I was blown away by the music, but a little scared of the lyrics. I was a good little Mormon boy, living in Lakewood, Washington at the time, and was real into heavy metal. All these years, I'd been hearing that metal was the devil's music, and the opening track was called "Lucifer." I was conflicted, torn between the music I loved, and the scary lyrics. I then embraced the music, and adapted.
The second track, the first song "The Uninvited Guest," had an awesome video made for it. You can see it here.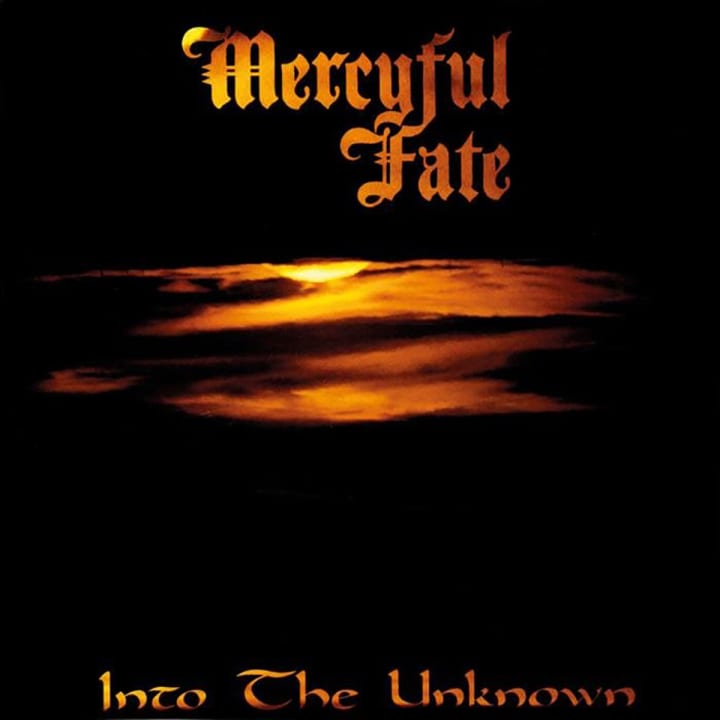 But this wasn't my first introduction to King Diamond or Mercyful Fate. I did see a video for "The Bell Witch."
Actually, this video here was the first time I saw a Mercyful Fate video.
Some months later, I bought The Graveyard, by King Diamond. I bought it along with the split album, A Dangerous Meeting, which was a compilation of early Mercyful Fate for the first half, and early King Diamond songs for the second. This included a booklet containing the history of King's career up until The Eye was released. I had no idea that King's career started way back in the early 80s. Melissa was released in 1983! I was in kindergarten that year! But I'll get to that one a little later, as I hadn't found that one yet.
But wait! Why is King Diamond the singer for Mercyful Fate and have his own band at the same time? Well, he's not the only singer to do this, after all, Mike Muir did this with both Suicidal Tendencies and Infectious Grooves, and Geoff Tate did this as a member of Queensryche, as well. But Mercyful Fate broke up in 1985, after releasing their second album, Don't Break The Oath, due to King Diamond and Hank Shermann having a difference in opinion on musical direction. In 1993, Mercyful Fate reunited, and King released albums from both bands during the 90s, until the release of 9 in 1999, which would be the last Mercyful Fate album so far.
Since 2000, King had focused on his own work, but the boys still want to do new Mercyful Fate album. King still keeps the memory alive by playing Mercyful Fate songs at his concerts, and the original band members, Hank Shermann, Michael Denner, and Timi Hansen, save for Kim Ruzz, who hung up his drumsticks for good after Don't Break The Oath, have reunited on very rare occasions, one of them rerecording "Evil" and "Curse Of The Pharoahs" from Melissa for Guitar Hero Metallica. Mercyful Fate is nothing more than a side project for King at this point, but Hank Shermann and Michael Denner have had their own projects, Force Of Evil, and currently, Denner/Shermann, who sound a lot like Mercyful Fate without King. As it stands, King is very interested in doing another Mercyful Fate album, but the timing is horrible.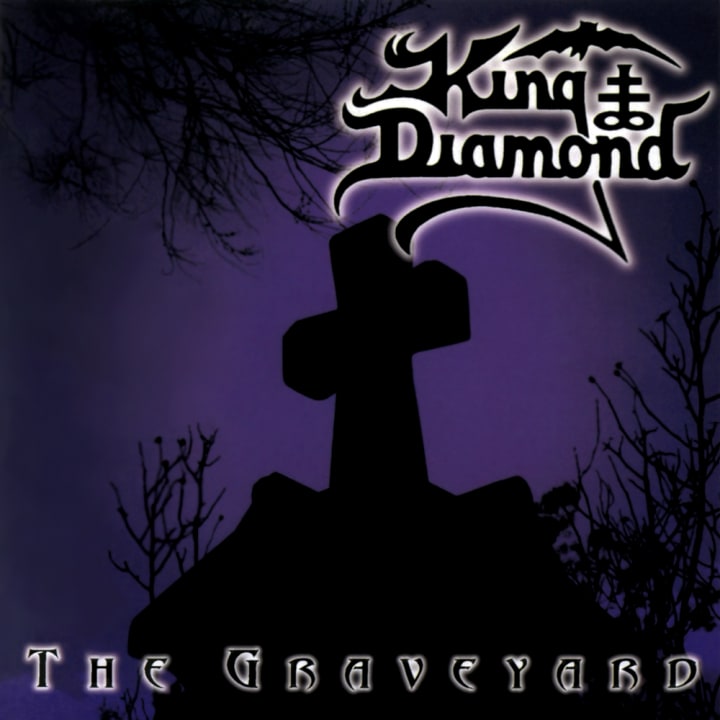 The Graveyard was my introduction to King's musical style. I learned then that King did concept albums. If you listen, you can tell there are differences between a Mercyful Fate album, and a King Diamond album. For Mercyful Fate, it's five guys in the studio having a jam session. For a King Diamond album, not only is the musical work much different, with extensive use of a keyboard (usually played by King himself), but with other such samples and sound effects that add to the story. Some Mercyful Fate songs might have sound effects ("Buried Alive" from 9), but King Diamond has them worked in, as well. The two bands have different lineups, as well.
The Graveyard is a twisted tale told by King in the first person perspective. I won't go into the story details, as I did that with House Of God. You can look up the lyrics if you're curious. But what I found surprising is that The Graveyard is often looked at as King's weakest album. Sure, they've done faster riffs, but the pace of the music was more important to the story being told. King plays the role of an escapee from a sanitarium. It goes at the pace it needs to. In fact, the fastest song is "Waiting." It was a wave of information that I never knew existed, and was unknowingly craving.
I think that the next album I bought was Them.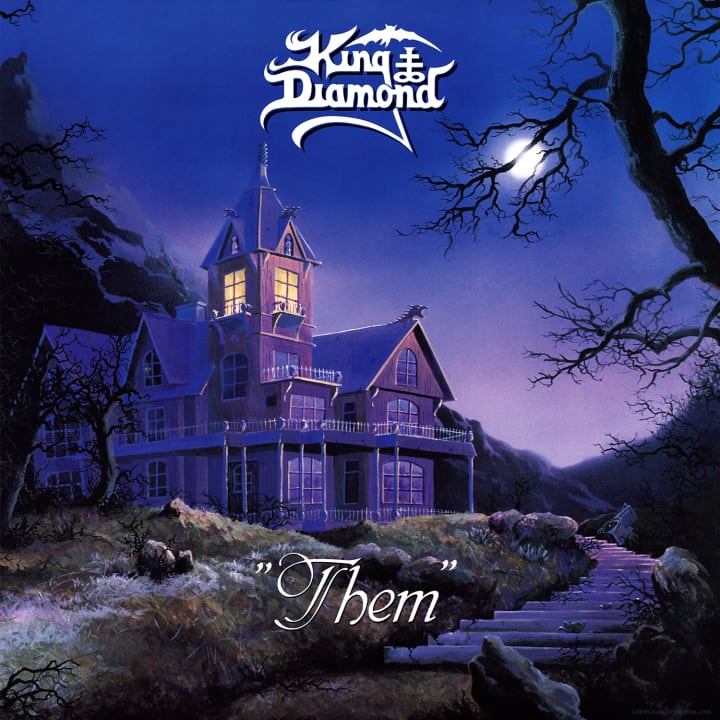 This one was released in 1988. It was one of the scariest albums I ever heard, with some solid guitar work and wicked drums. King tells a crazy story on this one, a fictional account of his childhood, where his grandmother comes home from an asylum, accompanied by "THEM," a group of ghosts that have a thirst for tea. I remember reading that there was a video for "Welcome Home," but didn't see it until years later, as American MTV was scared of metal in the late 90s. The story of "THEM" was continued into the next album, Conspiracy.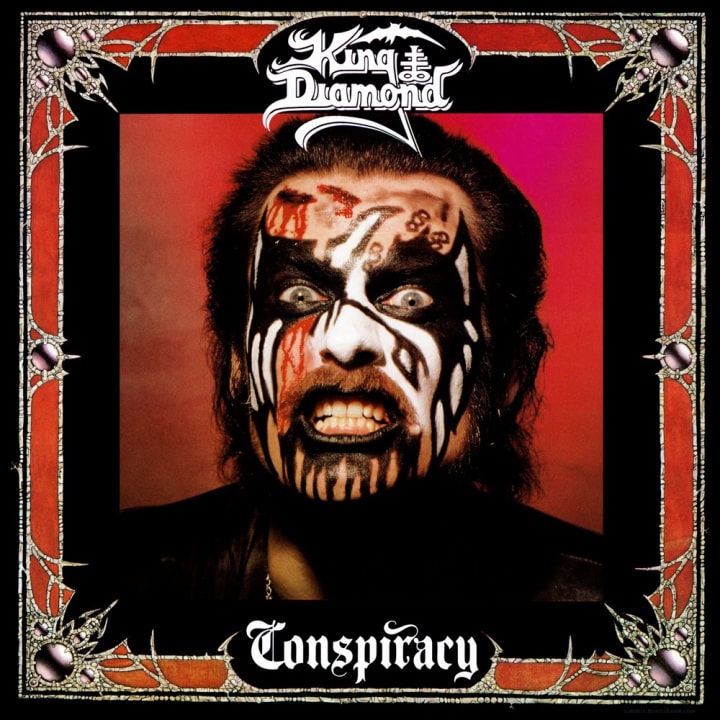 Conspiracy was a little less scary, focused more on the guitars and keyboards than straight up horror found on two tracks on its predecessor, but the two ending tracks have been used by King in his concerts. It also had a video, which would be the last King Diamond video until "Give Me Your Soul" many years later! That video, "Sleepless Nights," looks a lot like a collection of older horror movies, unlike "Welcome Home," which looks like a scene from the story told on "THEM." Still, it's a classic!
So, I went around, looking for and buying every Mercyful Fate and King Diamond album I could find, and I also bought some Metalmeister videos (Metal Blade's former compilation series) that had not only Mercyful Fate videos, but videos by Ancient, Lizzy Borden, Cannibal Corpse, and Six Feet.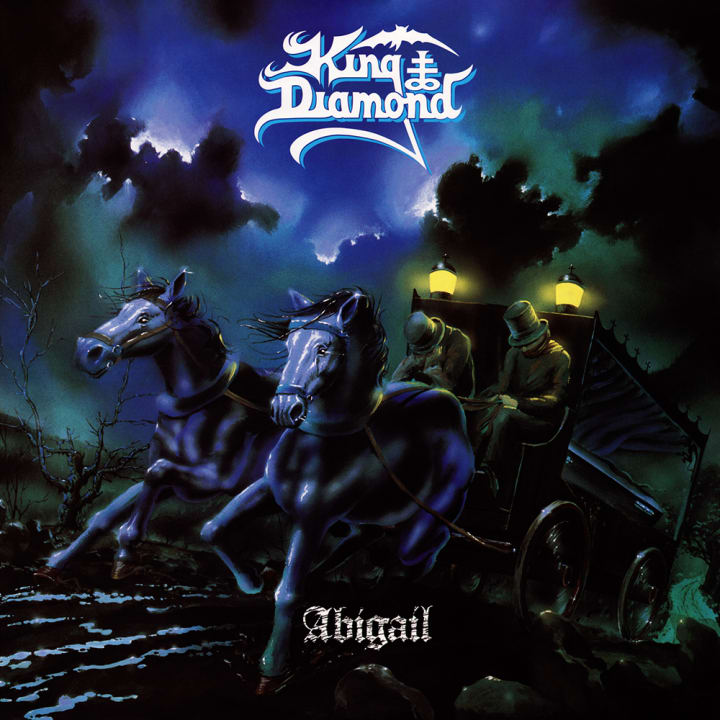 Abigail had a lot of firsts. It was the first to have a creepy intro serve as its own track. It was the first to have a concept from beginning to end, as Fatal Portrait was more of a partial concept. It was the first to have a music video, "The Family Ghost," which King absolutely despises. It was also the last to have Michael Denner and Timi Hansen (who stayed with King after Mercyful Fate broke up). Still, it's a classic that comes up. In fact, King Diamond performed the entire album during the last tour. I caught the show in Salt Lake City, and got a few pics.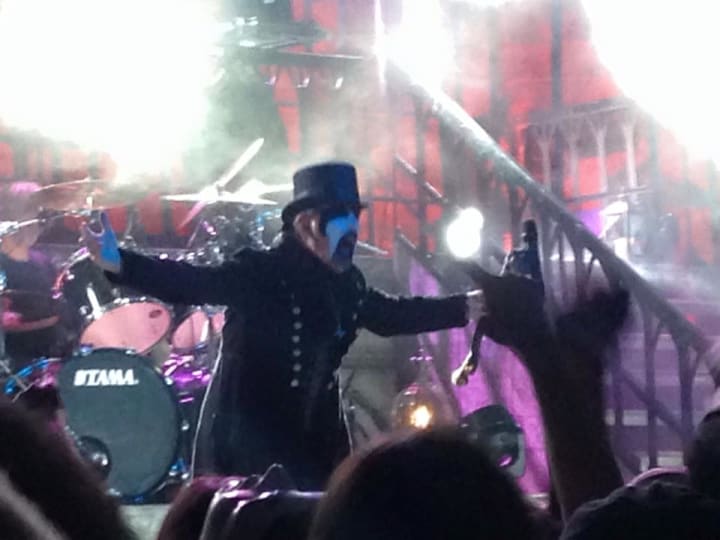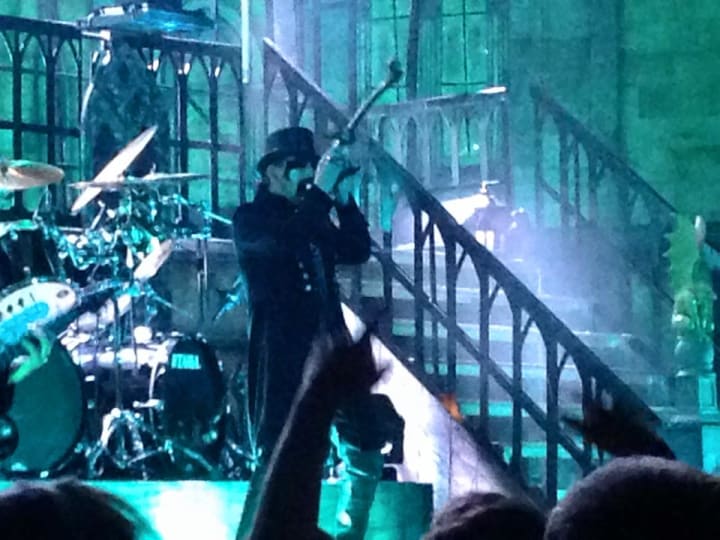 How did Abigail affect me? I named a puppy Abigail after adopting her from the pound.
There are a lot more albums by both King Diamond and Mercyful Fate, but I'd be here all day, and it's pretty late as I write this. There is a lot of videos on YouTube, articles on sites like Metal Injection and Blabbermouth. You can also check out kingdiamondcoven.com, King Diamond's official website.
You can also follow me on Twitter: @MormonMetalhead
Check out the Heavy Mental store.
metal
About the author
I like to write about music, video games, and anything else that pops up. Based out of Utah.
Reader insights
Be the first to share your insights about this piece.
Add your insights