The Joey Harlow story
The Average "JOE"!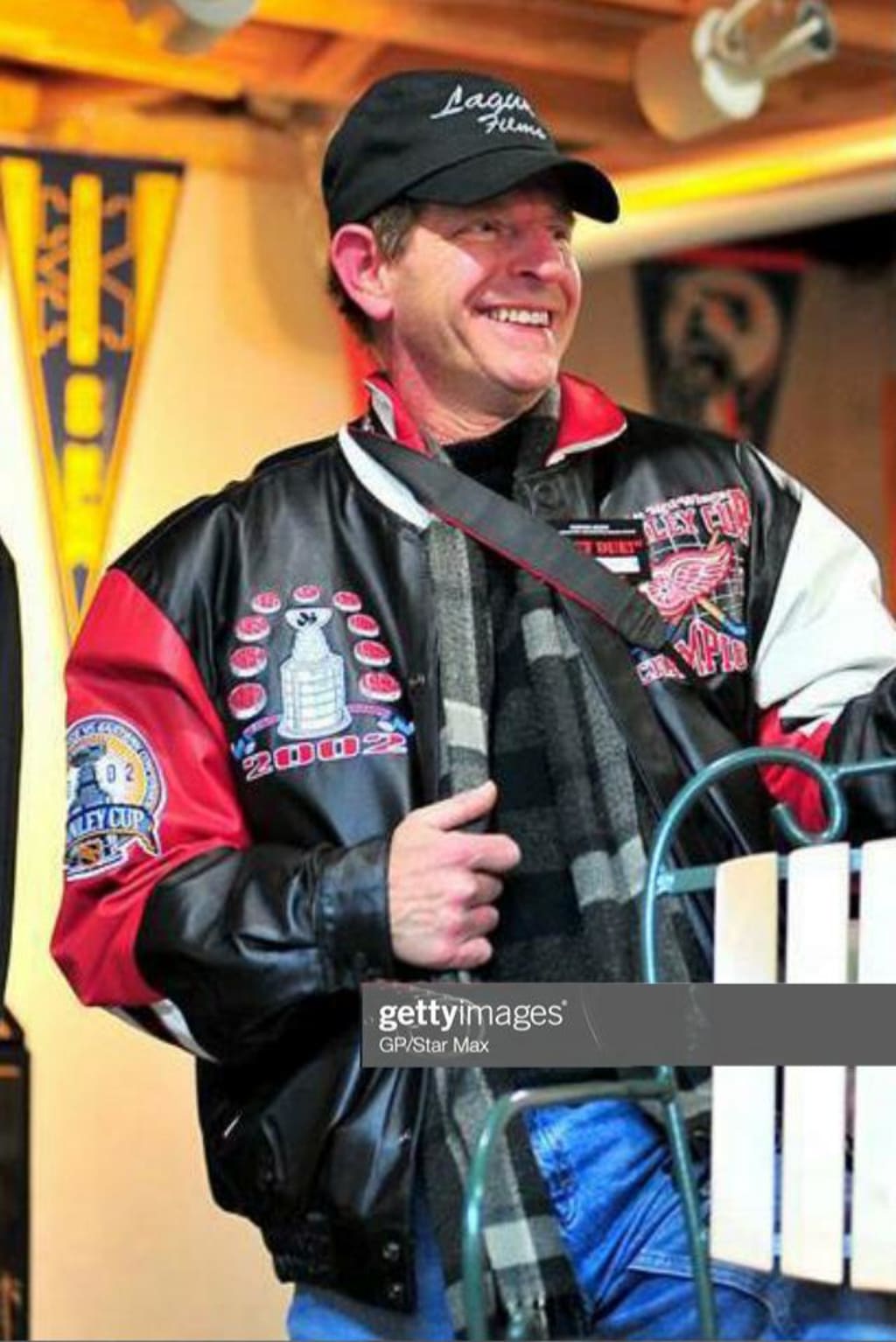 Joey Harlow
Undoubtedly most people who live in St. Clair Shores don't know the history of some of its native sons who have risen to national and international acclaim through their talents. One of them is Joey Harlow. Born and raised in St. Clair Shores and by 17 years old started his first band being a wedding band. By age 21 he moved onto Rock & Roll groups and played probably all night clubs in Michigan seeing as though at the time there were now DJ's nor Karaoke clubs so from Alpena MI to Jacksonville, FL.
Joey Harlow became a household name as a renown keyboardist and singer in popular rock groups in Michigan. In 1977 he got his first big break as his rock group was selected to play for a disco group on Atlantic Records known as CJ & Co. which had several top 40 hits on the Billboard charts. One of which hit the #2 on the R & B Charts.
In 1978 he was chosen to play keyboards for the nationally acclaimed group 'Ambrosia' and went on to work with them on their 'Biggest Part of Me tour. After return home from the road he played with many local Detroit bands.
In 1990 through sheer happenstance met Martin Ciccone the brother of 'Madonna'. He had the potential as a rapper and Joey's band pursued backing him, but his drinking issues prevented any movement forward. However, in the interim, Joey was able to meet his sister when she came to town in 1990 for a show at the 'Palace' which was the first city on a 30 city tour of the U.S. And again, through sheer luck and destiny one thing led to another, and through his meeting Madonna that night at her show, lucked out by the fact that she approached her brother Marty, telling him she was short a 3rd string keyboardist and she would be hiring Joey Harlow regardless of what he had to say about it.
Joey refers to all three tours as 'pure luck' as nothing planned ever panned out that in his career. It was always that substantial element of luck and pure circumstance that got results.
Joey Harlow retired from 'Live' performances in 1998 and went on to have many of the songs he recorded placed in major TV shows such as 'The Hills' (MTV), 'CSI Miami', 'So You Think You Can Dance' (CBS), and many more.
In 2009 Harlow pursued a passion he had always had, but neglected it for the rock circuit stage. Finally in 2010 Harlow starred as a featured extra with Hugh Jackman and Anthony Mackie in the Dreamworks film 'Real Steel'.
Then in 2011 founded Laguna Films LLC and to date has produced many feature films, short films, music videos, TV commercials, etc.,
Some of his work can be seen on Amazon Prime @
https://www.amazon.com/v/lagunafilms
Also on his web site @ https://joey0008.wixsite.com/joeyharlow
In closing ... You never really know who those certain persons are who grew up in a small suburban town, yet didn't quite make it to ultra-stardom, yet made their mark far above the average "Joe"!
**************************************************
Joey Harlow - Through Time
By Andrew Reilly on February 22, 2009 at 10:11 p.m.
Even before the late-album cover remake of "Runaround Sue," there's a very strong undercurrent of nostalgia to Mad About You, the debut release from The Joey Harlow Project. A scattered brand of nostalgia, for sure – some early 90's pop here, some latter-day country there, a touch of dance and a smattering of show tunes for flavor – but a definite sense that Harlow and Co. pine for someone, or something, or some time, even if the question of who, what or when they miss is never totally answered.
Take, for example, the track "Time," with its vague, simultaneous nods to mid-period Joe Jackson and, to a lesser degree, Huey Lewis and the News(although Huey and the boys never came close to matching the track's scorcher of a guitar clinic). Harlow's detached, stream-of-consciousness vocals lend an air of cool that wouldn't be out of place in a late 1980s New York City montage, but the start-stop drum fills after the chorus hint at a flair for progress Harlow either doesn't know he possesses or doesn't care he can use.
Elsewhere, "Must Be Love" makes Harlow's most blatant stab at pop-rock, with acoustic guitars bouncing underneath the giddy, BoDeans-esque verses complemented by the kind of lead guitar melody that would make Tom Petty proud. Harlow's rock tracks all show promise, but sitting alongside overt dance tunes like "She's Got What It Takes" and uplifting pop-lite along the lines of the antithetic "Things Will Improve" makes it hard for Joey Harlow the songwriter to not to be overshadowed by Joey Harlow the producer.
Interestingly, the disc's strongest track is also its most unexpected: "Fallin' Star," a slow, moving country number retelling the tale of a cowboy reaching for his last chance at the big time at karaoke night. Sandwiched between the synth-boosted pop of "Living Without You" and the slightly Latin-flavored beat dance beats of "She's Got What It Takes," Harlow's ode to a nobody's dreams acts less as a detour and more of an emergency brake, considering the rest of the disc comes nowhere near "Fallin' Star" in either style or in execution. Whether this was intentional or not may never be known, but whatever the case it's hard not to stop and take notice.
As a cohesive body of work, Mad About You finds itself caught between its style changes and arrangements too often to stand as a unified body, but as a showcase for Harlow's talents and comfort across a wealth genres, the disc shines. Over the course of the album's twelve tracks, Harlow covers a lot of ground and shows off a lot of promise; somewhere in there lies his true calling.
Recommended Tracks: "LIVING WITHOUT YOU " doesn't just tell a story but actually brings its main character to life; the winding, almost brilliant piano lines lend weight to the uplifting whimsy of "TELL ME WHY"
~The Washington Post
**************************************************
The wait is over. Joey Harlow's mantra: To put Detroit back on the map in the film industry. A crazy entertaining, and insane career as a film director, producer, musician, performer, songwriter, and music film score composer. Like no other experience EVER Joey Harlow's rise is simply a crazy roller coaster ride.
~The New York Times