The Boss on Broadway: A Once in a Lifetime Experience
Bruce Springsteen's Broadway residency at Walter Kerr Theatre shows an honest and vulnerable side of The Boss.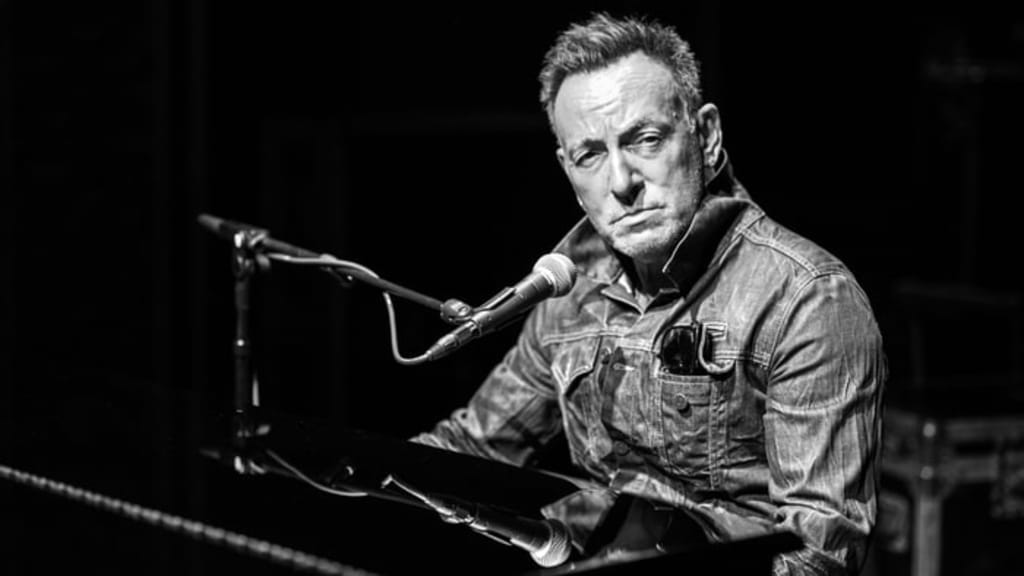 Source: Rolling Stone Magazine
When Bruce Springsteen announced earlier this year that he would be doing a Broadway residency, many were unsure what to expect. Would he play for fours hours like he did last year? Or would he mix things up every night?
If you're expecting that, you might be disappointed. However, chances are, you'd take this Bruce over the powerful leader of The E Street Band.
The show, which runs for approximately two hours takes the audience on a journey through Bruce's upbringing and career. Appropriately, it opens with Growin' Up off of Greetings from Asbury Park.
Armed with nothing but his harmonica, guitar, piano and a microphone, Bruce Springsteen appeared much more vulnerable than 2016's The River Tour with The E Street Band, which catered to arenas and stadiums around the globe. He appears to be still a little uncomfortable being on his own. This is his first solo venture since 2005's Devils & Dust tour.
Bruce generally never likes to repeat himself when it comes to his shows. During his outing last year, he was set to perform The River in its entirety at every show on the tour. By the time the first leg was finished, he had enough and played only a couple songs from the album for the remainder the tour. Many expected this would be the the case with his Broadway run.
As with most Broadway shows, Springsteen on Broadway does not change each night. Ultimately, you'd assume Bruce would be tired of doing the exact same show down to the word every night, but he's clearly embracing it. He seems to be taking in every lyric and word he speaks after each and every performance and making it that much more meaningful.
About half the show Bruce shares excerpts from his autobiography Born to Run. However, it feels like he's speaking directly to you. This is amplified when Bruce uses no amplification at all, addressing the audience without a microphone. This just further proves how small the theatre really is. The Walter Kerr Theatre's capacity holds 975.
The show leaves the audience in absolute awe. It's an emotional journey, with it peaking during his poignant rendition of Tenth Avenue Freeze-Out, which almost acts as a tribute to the late Clarence Clemons, saxophonist of The E Street Band.
Springsteen pulls out classics such as Dancing in The Dark, Born to Run and The Rising among many others. He even pulled out a somber version of Born in The USA, a protest song about the Vietnam War, which he bluntly explains. Springsteen rarely performs Born in The USA for North American audiences since he feels the meaning is lost.
The most heartwarming and endearing part of the show is when Bruce brings out his wife and fellow E Streeter, Patti Scialfa, for a couple songs. Bruce really takes the time to enjoy these shows and take everything in emotionally. Something he normally cannot afford to do while leading a band in front of thousands.
Springsteen on Broadway leaves you with more than what you came in with. Bruce appears to be energized despite playing the same set five nights a week. As a Broadway show, it captivates the audience and leaves them wanting more and as a concert, it brings nothing but a gigantic smile to your face.
Bruce Springsteen remains to be a powerhouse of a performer whether he is selling out stadiums with The E Street Band or it's just him and a guitar.
Springsteen on Broadway runs through June 2018 at the Walter Kerr Theatre in New York City. Tickets for the recently extended dates go on sale Dec 18