The Best Albums of All Time
In my humble opinion.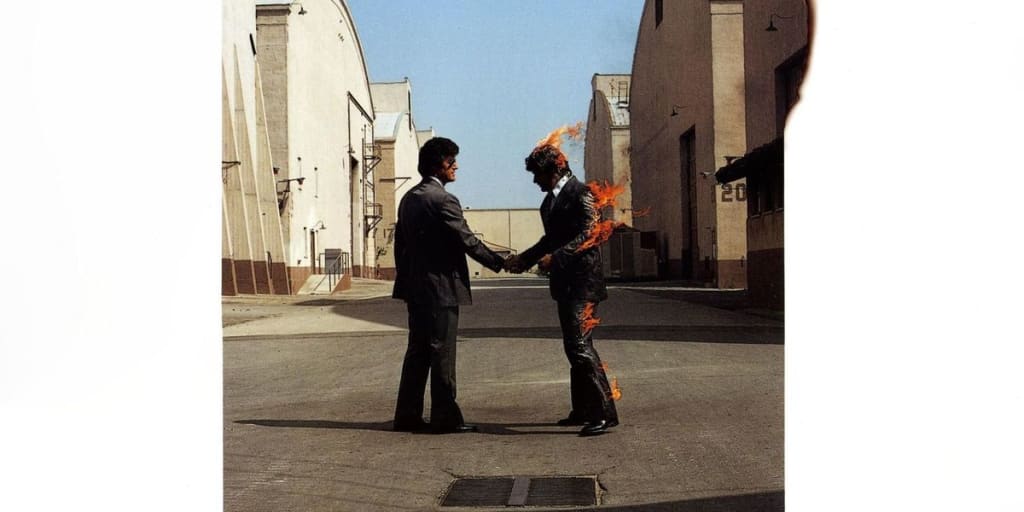 A pre-warning that there are some controversial picks in this article and undoubtably many of you will disagree with me. However, for me, music is both universal and individual, and what an album means to you might mean something different to someone else.
Pink Floyd - 'Wish You Were Here'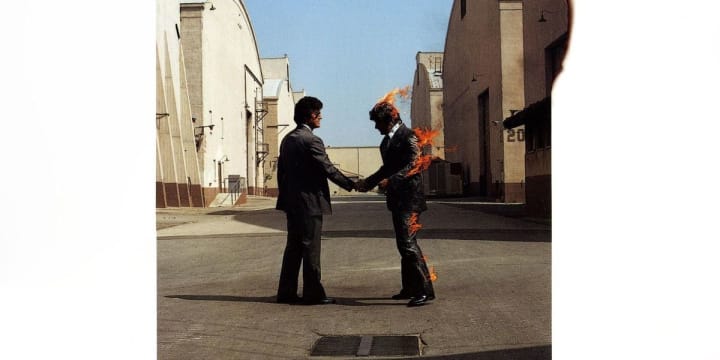 A lot of people comment that I'm rather young to be a Pink Floyd fan when they see my Dark Side Of The Moon tattoo. Guess what, you can listen to music that was made before you were born! Wish You Were Here is the album that I consider to be the best album of all time. The title track of Wish You Were Here is also one of my favourite songs of all time. This pick shouldn't come as a surprise, as many critics consider this to be one of the greatest albums of all time. With only five songs, it sits in stark contrast to modern albums that can have up to twenty songs, but five songs are all Pink Floyd needed. The entire album is a tribute to the band as they were years before, as they had drifted into a rough patch in their careers together. The song "Wish You Were Here" is a tribute to former member Syd Barrett, who left the band due to mental health issues. This album's ideas criticise the band's behaviour towards each other and the music industry in general, and is a must-listen, especially for any progressive rock fan.
Fleetwood Mac - 'Rumours'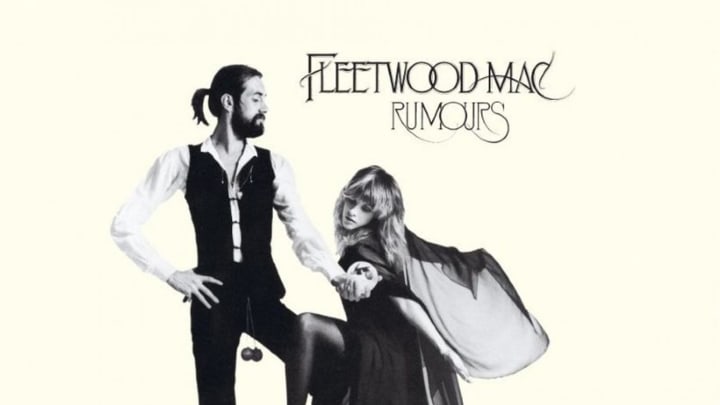 Another album on this list that will surprise absolutely no one. This is the album that my dad considers to be the best album of all time, and often, when I listen to it, I'm inclined to agree with him. Rumours was written around the time that the personal lives of the band members were breaking down, and whilst that kind of sucks, at least we got an amazing album out of it. This album boasts big hits such as "Don't Stop" and "Go Your Own Way," however, the highlight of the album for me is "Songbird." A soulful song that is both beautiful and sad at the same time when you realise that the whole album is about the drama that surrounded the band at the time.
Prince - 'Purple Rain'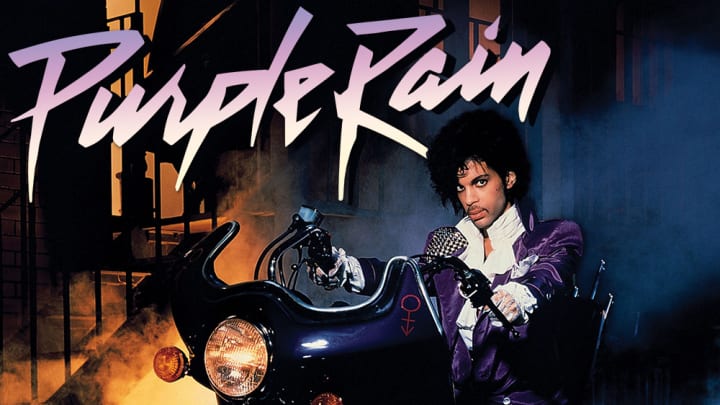 Prince was always controversial with his music and his androgynous look. However, most people can agree that his album Purple Rain is one of the greatest of all time. Boasting popular favourites such as "When Doves Cry" and "Purple Rain," this album is a sensation. As his sixth album, it was the first to feature his band The Revolution, and it acted as the soundtrack to the film of the same name. The fact that it stayed on the Billboard Hot 200 for 122 weeks tells you everything you need to know about this album. Go listen to it, now!
The Beatles - 'Abbey Road'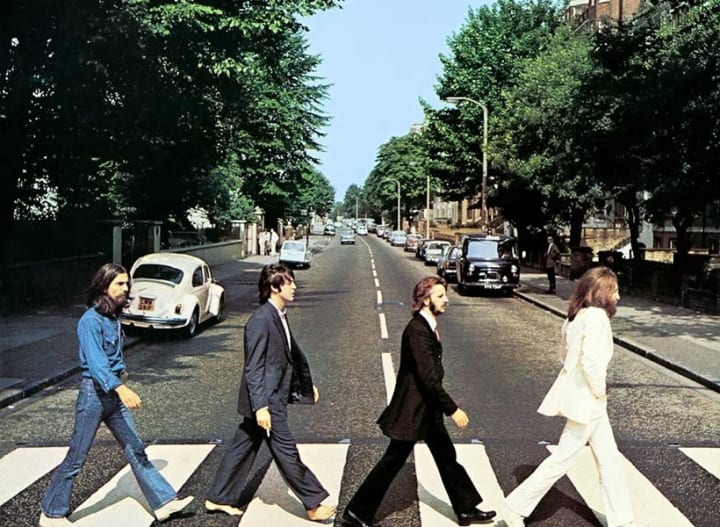 I'm not ashamed to admit that I made this choice solely based on one song, "Come Together," which is my favourite Beatles song. Here's the controversial thing about The Beatles; their singles are good, but I find their albums to be somewhat lacking occasionally. Nonetheless, part of me feels like we can't make this list without including The Beatles (who are considered the greatest band of all time), and hence, my choice of Abbey Road. For example the song "Octopus's Garden" is frankly garbage, so I'd recommend to newer listeners to listen to a full Beatles' album with trepidation, because I truly believe them to be a bit overrated.
Beyonce - 'Lemonade'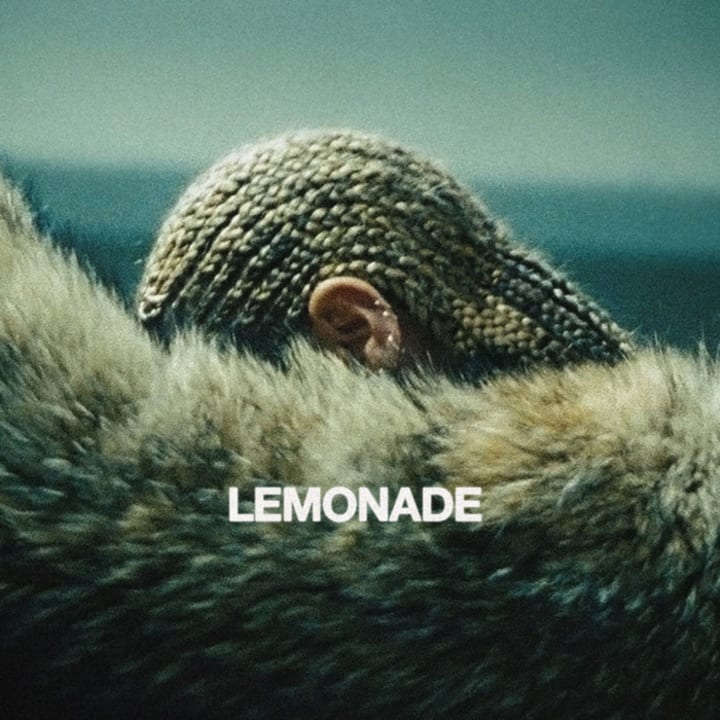 Boasting songs such as "Sorry," "Formation," and "Hold Up," Lemonade stands out as Beyonce's best album to date and also signals her move away from her older pop sound into a more soul and R&B sound. Lemonade is an album that celebrates black culture, and what's more, it's a visual album. Divided into 11 chapters, Lemonade tells the story of being black in American culture and the struggles that African-Americans still face today; it is also considered to be an autobiographical album. For a concept album, Beyonce has totally outdone herself, and furthermore, the music is catchy with inspiring messages behind every song. Her fusion of many genres into the one album is rare and works well for the concept album.
Nirvana - Nevermind.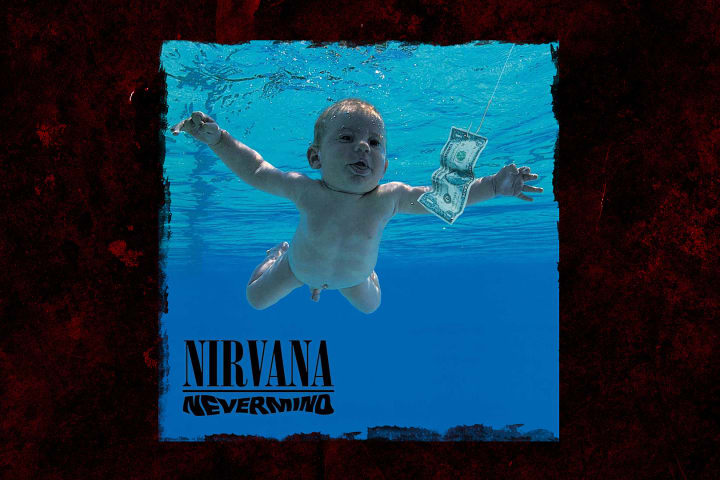 Nirvana is somewhat of a throwback for me, and younger readers may recognise the name, but are unsure of the music. Nevermind features the singles "Smells Like Teen Spirit," "In Bloom," and "Come As You Are," which was recently featured in the film Captain Marvel. Kurt Kobain's untimely demise means that more of his brilliant music was ripped away from us; however, Nirvana's drummer Dave Grohl is still making music today and is a brilliant musician. If rock music with a punk edge is your kind of thing, then this iconic album is right up your street and definitely worth a listen.
Moving away from the expected albums on this list, the second half focuses on albums that are more modern and more controversial as picks for the greatest album of all time, and a little more personal to me.
KT Tunstall - 'Eye To The Telescope'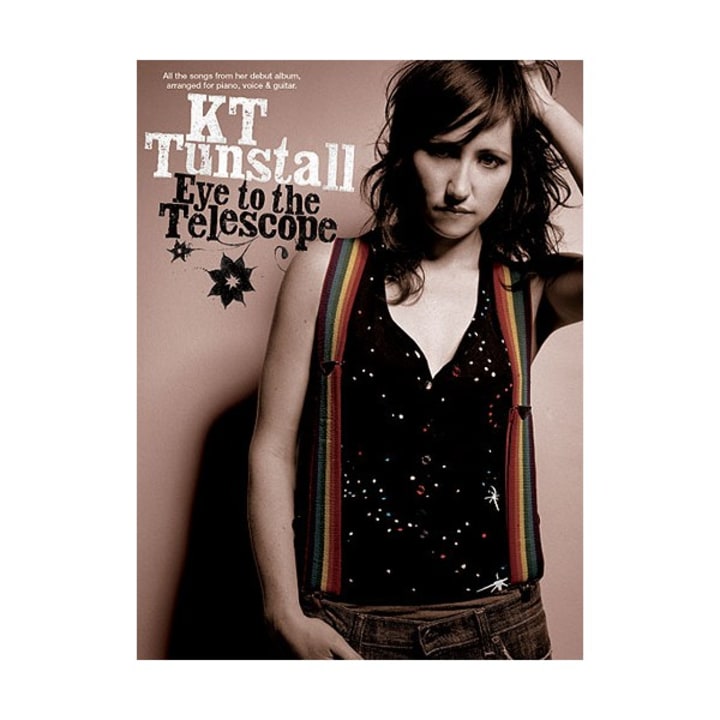 This is the first ever album I can remember buying with my own money (back in the dark ages kids, when CDs were a thing), and what an album to start with. KT Tunstall is a Scottish singer/songwriter best known for her song "Suddenly I See," which is featured in the film The Devil Wears Prada. This song is from the album Eye To The Telescope, which has an acoustic/folk sound and stand-out song writing. It also features one of my favourite songs of all time, "Stopping the Loving," which is a beautifully written song that's only made better by Tunstall's peeled back and raw voice. Tunstall is a woman of immense talent, known for her use of the loop pedal long before Ed Sheeran was on the scene, and it would be a real shame if people continued to sleep on her.
Hayley Kiyoko - 'Expectations'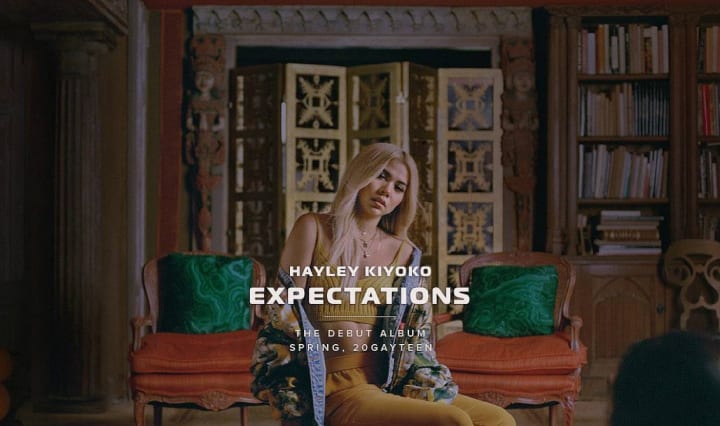 Once again a controversial pick, but Kiyoko has earned her place on this list for a number of reasons. First of all, she may not have the biggest voice in the business, but her songwriting and talent for playing several instruments makes up for what her voice lacks. Furthermore, her music stands out against what is super popular at the moment with Kiyoko embracing a synth sound. My third point and the main reason this album is on the list is that Kiyoko isn't afraid to get personal. She openly uses female pronouns, collaborates with queer artists, and her music videos feature female love interests. Her album also flows really well; it tells the story of her life up until now, and the music never stops with each song linking to the next. "Sleepover," "What I Need," and "Mercy/Gatekeeper" are just some of the highlights of this album.
Sabrina Carpenter - 'Singular Act 1'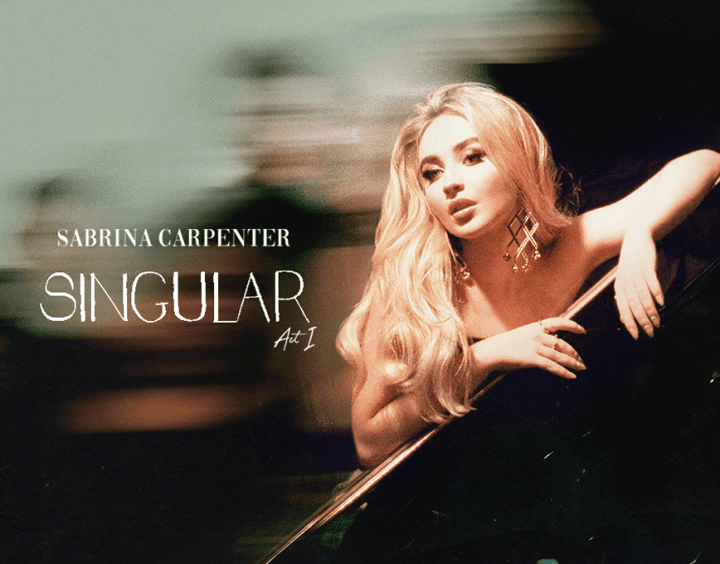 At just twenty years old, Sabrina Carpenter really knows how to write lyrics and find the right sound to fit those lyrics. What I really appreciate about Carpenter, and this album, are the subtle messages she brings across in her songs. She sings about self-worth, appreciating the people in your life and embracing and subsequently fixing the issues you have in your life. "Diamonds Are Forever" is a modern update on the Marilyn Monroe concept in which Carpenter frames herself as the diamond and realising that she has power and worth too. The album as a whole is a really good listen and just makes me super happy.
Little Mix - 'LM5'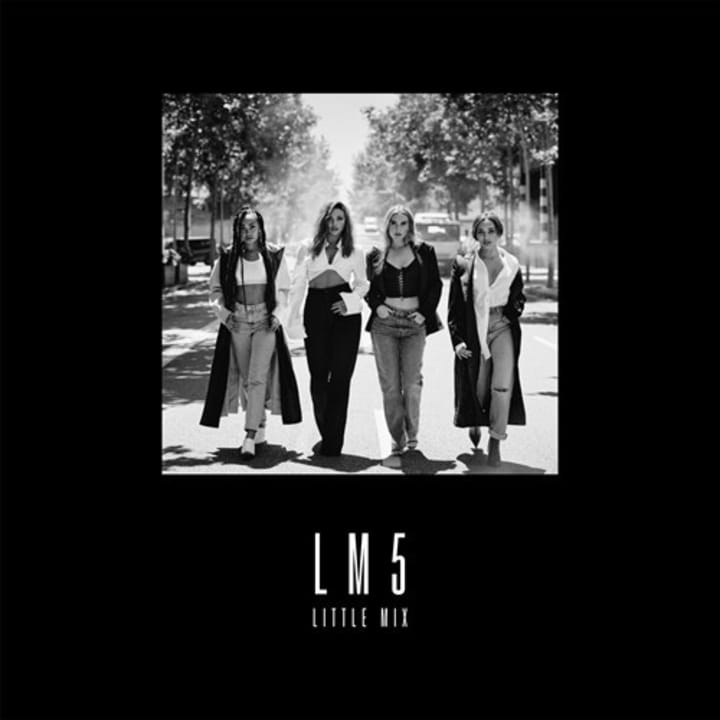 Possibly the most controversial pick on this list, as some fans don't even consider it their best album and it had mixed reviews with critics. However I will tell you the many reasons it's on this list. Number one, all these girls can sing; there's no lead singer, they are all amazing. Number two, they wrote some of the songs drunk; I can relate. Number three, their lyrics are very inspiring and the beats that this album produced were next level. Number four, they know how to sample and they know how to make their version better than the original. And finally, number five, this album makes me feel good about myself; it makes me feel empowered. 'The Cure" acknowledges the feeling of moving from being a teen to an adult and how lost that can make you feel, and how nobody but you can fix that. "Woman's World" highlights the imbalance between men and women and how it's often hard for men to understand this. But most of all, "Strip" makes me love myself. For four minutes, I forget what I look like, forget all the shitty things people have said to me. For four minutes I am powerful, I am flawless. And sometimes it's as simple as the feeling that the album gives you that makes it so amazing.