The Aces' "Waiting for You" Tour Summary
My Experience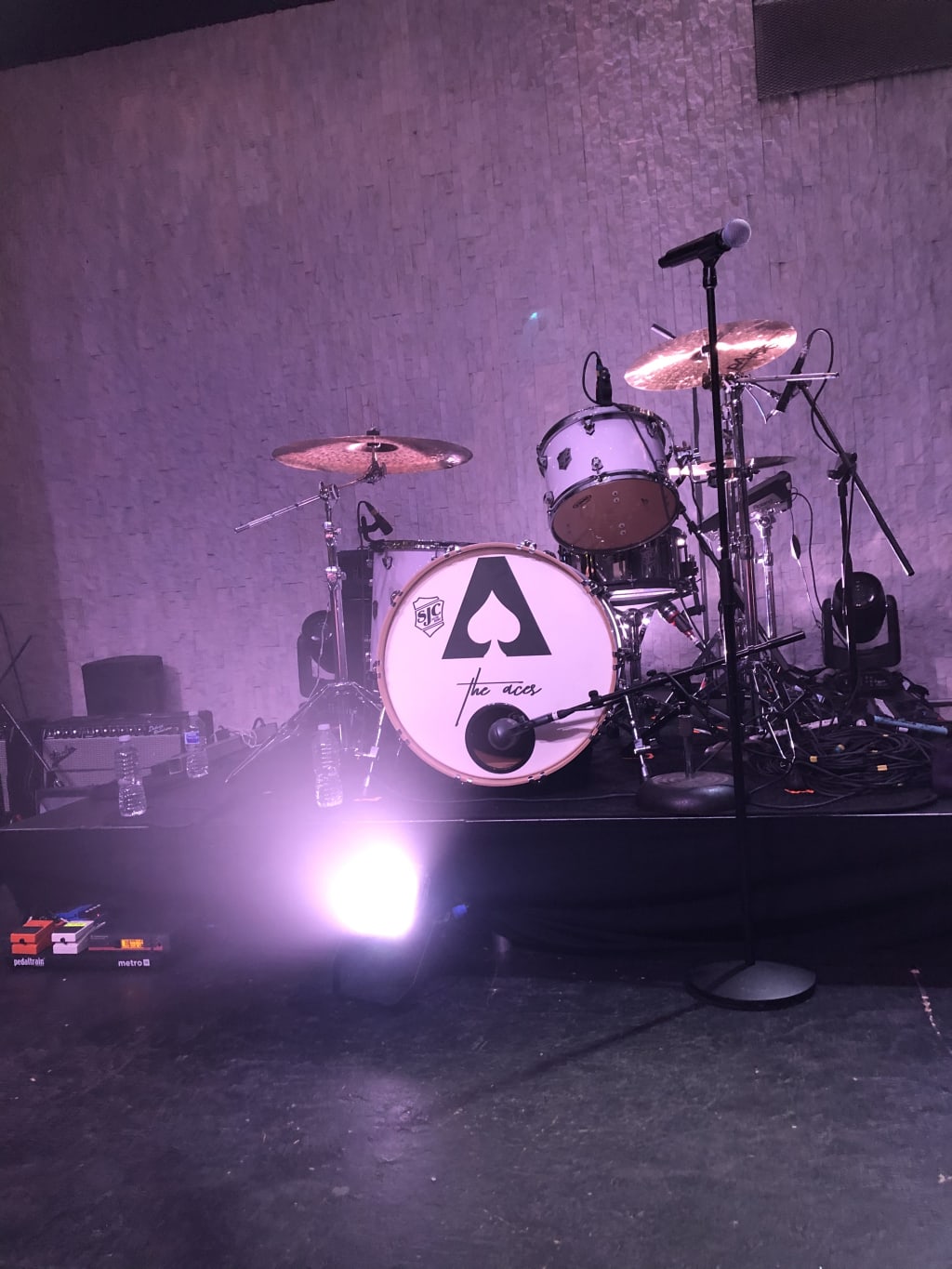 The stage before the band came onstage!
The Aces' first ever headlining US tour came to a close Saturday night in Salt Lake City, Utah and I had the fortunate opportunity of attending Wednesday night's show in Kansas City, Missouri.
The Aces performed at Record Bar in downtown KC with opening act, Tishmal. I bought myself a VIP ticket so I have the exclusive inside scoop of the show!
Around 3 PM is when I arrived at the venue. There were plenty of fans there probably arriving earlier in the morning to make sure they get a good spot in front of the stage. The email we received from The Aces told the fans who purchased VIP to arrive at the venue at 3:30 PM. Around 3:45 PM is when people on The Aces' team started checking us in and giving us our lanyards! We went inside at around 4:00 PM. They had us sit down and gave us just some information and rules. Then, the girls showed up for the Q&A!
They answered questions about the Jonas Brothers, collaborations they'd love to do (Drake, Paramore, etc.) and their favorite band memories. When asked what and who influenced the girls while writing for When My Heart Felt Volcanic, Alisa revealed that they write based of what they're feeling during that time and it's usually influenced by the music they're all listening to while experiencing these things as well. She revealed that When My Heart Felt Volcanic was heavily influenced by The 1975 and that's when I knew there was a reason I was a fan!
Then, fans lined up to take pictures and give gifts. The ladies of The Aces were all incredibly sweet and gave great hugs!
The band made everyone there feel like we've all been friends for years. It was an experience I will hold dear to my heart. I felt like I've known them my whole life! They all started talking to me at the same time and it was all smiles and laughs!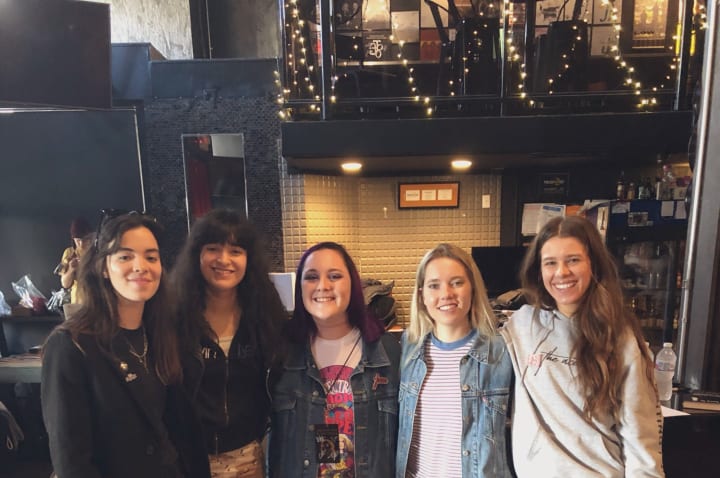 Now, let's talk about the actual concert itself! I managed to get front row which was great for me! The opening act, Tishmal, sang along to electronic beats but was a great performer overall. She gave off very strong Lana Del Rey vibes! Tishmal was also very sweet on stage when she spoke to us. She explained the reason why she goes by "Tishmal." Her family is Native American and she said her father gave her that name when she was little and it means "hummingbird". She decided to go by it for her career because it reminds her of her father and reminds her that she is strong. I thought that was very sweet.
Tishmal also is from the same town as The Aces, which I found very cool because they already were good friends with one another.
So, after Tishmal performed, The Aces were quick to come onstage after their set was put together.
I'll start out by saying, the entire performance (including "Hurricane," a heart-wrenching ballad) was high energy! This might be me being a bit biased because I was so excited to see them again but everything about the performance was cool. Their outfits, their talents, the light show, all of it! I was standing in front of McKenna's mic and she was a delight to be around (smiles all around). It was really amazing to see all of the girls' chemistry with each other on stage. They're really just a group of sisters doing what they love to do and it really shows.
Supporting a band like The Aces gives me happiness because they have personalities that you know they'll keep and always stay true to themselves. I'm so happy for them and all their successes! I can't wait for the next tour and the many that come after that!
If you weren't able to make it to the "Waiting For You" Tour, the girlies have festivals planned out for the summer and I'm sure they have fun stuff up their sleeves for the rest of 2019! Make sure to keep your eyes peeled and your ears open for the modern funky pop influence of The Aces!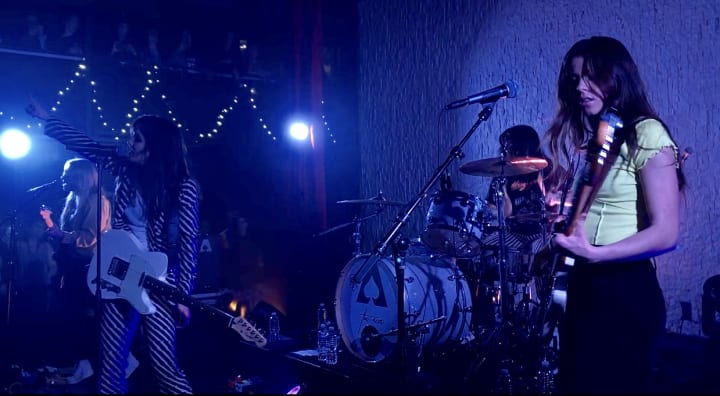 Thank you for reading! All reads and tips are appreciated in my efforts to survive college and making my goals of music journalism a reality! Thank you again!