Thanks Tik Tok for these songs.
lowkey find all my music from tik tok.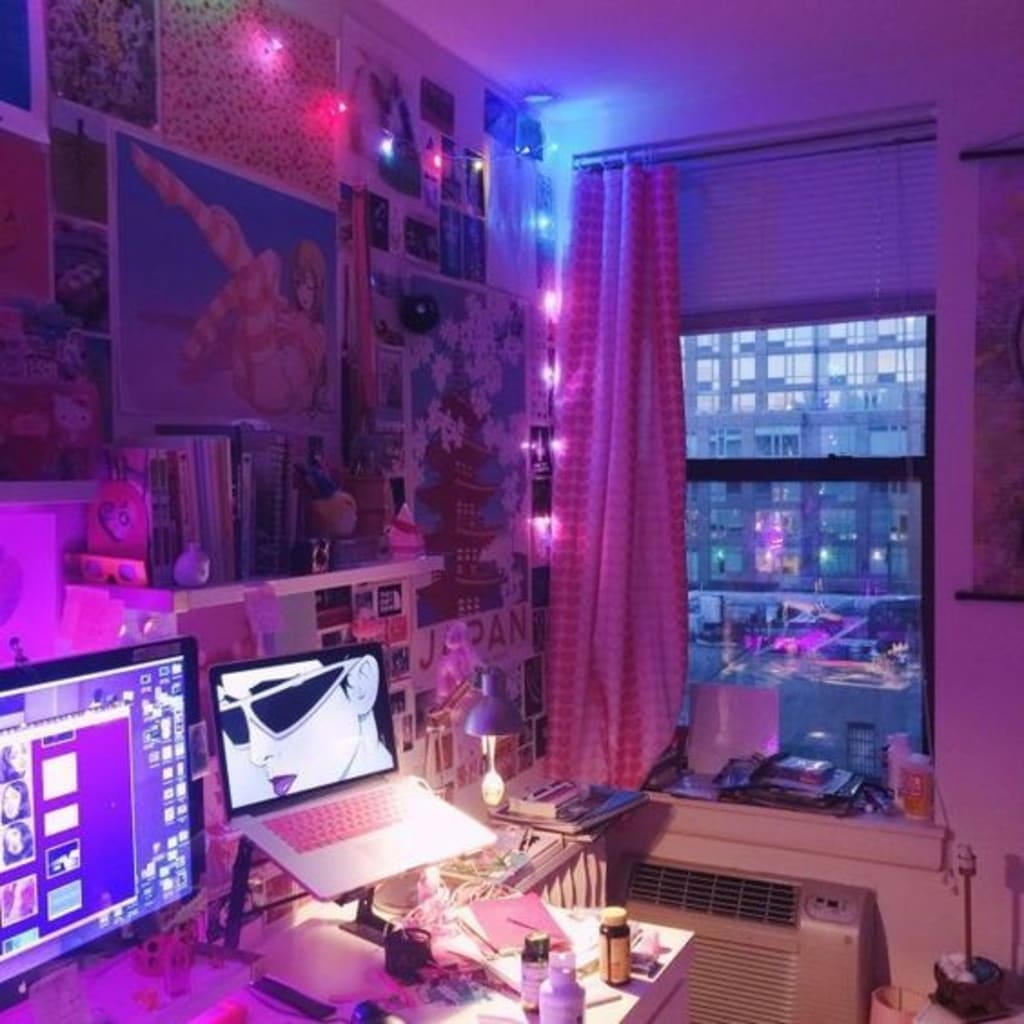 We can all thank Tik tok for wasting our time in the best ways, but we can also thank them for the countless songs we either have heard before but forgot, or are brand new to. I have found old songs that have been remixed that become my favorite, and then I find new songs that are just too good to not listen to. I will be letting you guys in on my favorite tik tok songs, and of course I will be dancing while doing this blog post, so enjoy, and dance along. Also, there is a lot of exposing myself in this blog, and I honestly could write a whole book about my favorite tik tok songs because I am constantly finding new songs, and new remixes from youtube...... I listen to youtube music more than anything at night when I am trying to write, podcast or work on a few other things. But to get to the point, I could write a whole book but I chose 15 to start with. I will be making this a weekly maybe a daily and holy smokes lofi music is cosmic..... So be on the lookout, because I literally want to make a whole playlist of just tik tok songs but half of my favorite ones are on youtube and are remixed... So that is why there is no playlist.. OK, you're probably tired of me rambling so here's some new music to add to your spotify, and be on the lookout for more posts like this!
After Party by Don Toliver- OK I PULLLLLL UP>>>>.....These people in Just Love probably think I am weird, but it is okay..... I am doing upmost research for this blog and doing the extra things....... This song makes you just want to vibe, and I am so into this song.... Yes, I Listened to this song a million times with someone, and yes it makes me think about that person; but we're so good now, that it's insane and this song is just a vibe. So if you have a person, get them....... blare this song, and start dancing... It's the best.
Get Loose by Huncho Da Rockstar + Kblast- OK if you did not do the tik tok when this song first came on, are you even addicted to tik tok? Cause this song is a vibbeeee in its own good...... Makes you just wanna dance.
Mind over Matter by the kings Young the Giant- OMGFGG, this song this band.... They have always been a favorite, and then they come out with this song a long time ago I think but I heard it again on tik tok and instantly fell back in love with it....... This band never dissappoints....
I See Red by Everybody Loves An Outlaw- if you have seen the movie, then you know why everyone is obsessed with this song, and if you haven't go just do your research about this song, and thank me and tik tok later... This song is an addiction, and my goodness do not let me ever forget this song......Also is anyone else's heart beat racing by the second when they listen to this song or just me?
Love Me Like You by Little Mix-- this song, this vibe, this beat, this group, these lyrics...... It's one of those songs where if you don't have that someone then it probably does not relate to you, but honestly, its relatable for me right now so you are very welcome for exposing myself, and saying that.....and yes this is so far the only song I have stopped to dance to fully, and play the whole song because I miss that person and this song makes me happy.... ok, exposing self done..... enjoy the rest of the songs and yeahhh..
Rocketeer by The Movement, Ryan Tedder and Ruff Loadersz- oh the throwback of this song, and I almost did not include this in the list, just becuase you all should know this song and know the movements..... But honestly, this is one throwback that will forever be my favorite.... Roll the windows down, blare this song and honestly just fly away with Ryan Tedder's voice becsause it is angelic, and deserves to be heard by everyone.
Graduation by the legend, Juice Wrld with Benny Blanco-- Juice is a legend in his own, and you should listen to everything Juice cause I honestly was a fan before but then after he died, I will be honest I actually listened to the newest album piece by piece, and then others songs and hit myself for not being a fan sooner..... I know some hard core Juice fans and they are right- he's our generational 2pac...... and if you don't agree, oh well, cause I agree. He will forever be missed, and I am so thankful that we got his music when we did..... Rest Easy, Juice......
Rags2Riches by Rod Wave and ART Son Son-- If you don't do this dance while driving and listening to this, I think something is wrong with you. I have to write this before the part so I can do it, but this song is a banger, and you should go put it on repeat and do the dance forever... Thank you RodWave for the best song, and best dance because I"m obssessed, ok?
You Broke Me First by Tate McRae- this song, my heart...... Just go stream this forever, and let this song do the justice of telling you why I put it on my playlist, and just know Tate McRae is amazing.... Thank you Tik Tok.....Also to the guy reading this you know who you are-- go listen to this song and you will understand... That is all, back to scheduled programming in 5, 4 , 3, 2, 1.
Muffins in The Freezer by Tiagz- this..obsessed.....on repeat.... asking myself who the hell put the muffins in the freezer every hour honestly, and I think my friends are tired of listenign to this song, and me saying that... but it's a vibe, a motto, a lifestyle....and it can not and will not be stoppped....sorry
Writer's Note: As Much as I would love to tell you about Tongue Tied by GroupLove, you just have to experience that song for yourself...and yes I did take a mini break to dance in a coffee shop to this song, and yes the woman beside me probably thinks I am weird, but live life and do not care what other people think about you or what you are doing. Also go download Anchor and listen to my podcast, I talk about this in an episode... Color Me Mental... Thank you for the support, ok we're gonna add some more songs to your already wonderful playlist thanks to me, and tik tok.... You Ready?
Wait A Minute by Willow -- Ok, can we just appreciate the fact that this song had been playing at my old job for like a good minute, and I literally figured it out like in June........ I Love this song, and I am so excited to dance to it right now, so go stream it because you will love it too.
Slow Dancing IN The DARK by JOji-- vibe to this song, light some candles..... just play it, and be in that mood you know you want to..
Sin City by Chrishan- If you know this song, you already know it's probably deemed as the fboy anthem, and that is okay.... It can be... but its also a banger, so go listen to it, and stream it and then send it to your favorite fboy because they probably already have it on repeat waiting for a girl to come over.....
Come and Get Your Love by Redbone-- this song is hilarious on tik tok but it is a song that literally takes me back to like the 60's, and just makes me want to buy overflowy pants, and go to a field and hug a tree really tight... HEYY!
Put Your Head On My Shoulder the Floreyyyy Remix-- This needs to be released on spotify, and if someone knows where it is please send it to me because I love this song so much but I always have to listen on Youtube, and I do not have premium anymore, so it' tis a frustrating time but this is my all time favorite remix and I will have it at my wedding as my first dance song do not worry my future husband has been well aware of this and is okay with that... why do i keep exposing myself in my blogs, gosh darn it....
Ok, so I Have decided that this is enough of exposing myself, and my love for these tik tok songs... Now time to work on some more posts, and listen to lifi remixes of really good classic songs...... Go be the unicorn of your life!!!!!