Tchaikovsky's personal life
A tormented soul, lonely among people.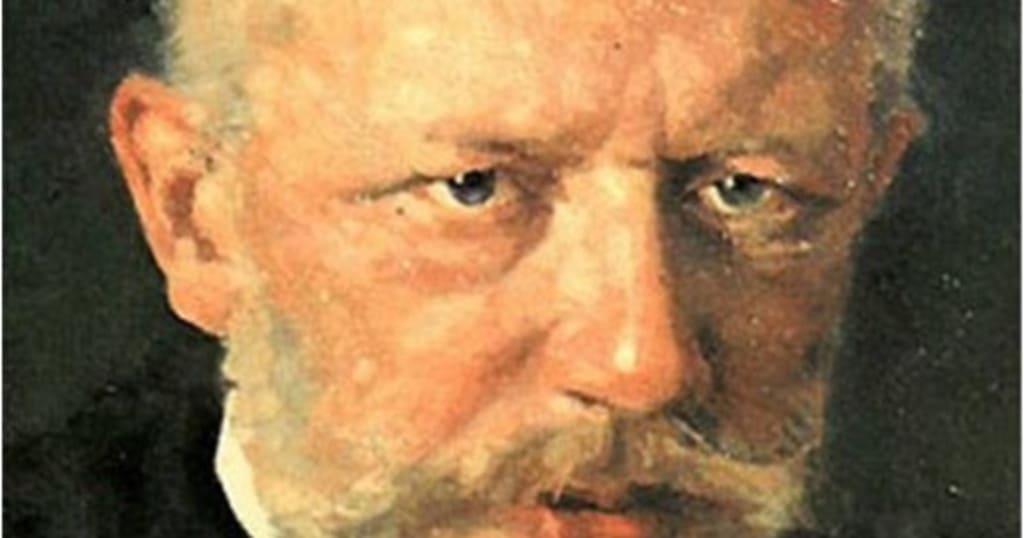 Before we go any further, why don't we address the delicate topic of Tchaikovsky's personal life. Three women brought joy to his turbulent and tormented personal life. It is well documented that in the year 1870 he met his first fiancé, Desiree Artot (1835-1907). Later on, he met another woman that stunned him, the one that became his first wife, the beautiful Antonina Miliukova (1849-1917). The third piece of the puzzle was called Nadezhda Von Merck (1831-1894) who became his patreon for a long time.
Things felt disastrously with the first two women of this puzzle called Tchaikovsky's personal life. His marriage with Antonina was a huge source of stress for the musician. He had to pay her every month to continue with the façade. She did her best to make him feel miserable, pushing him to an almost nervous breakdown.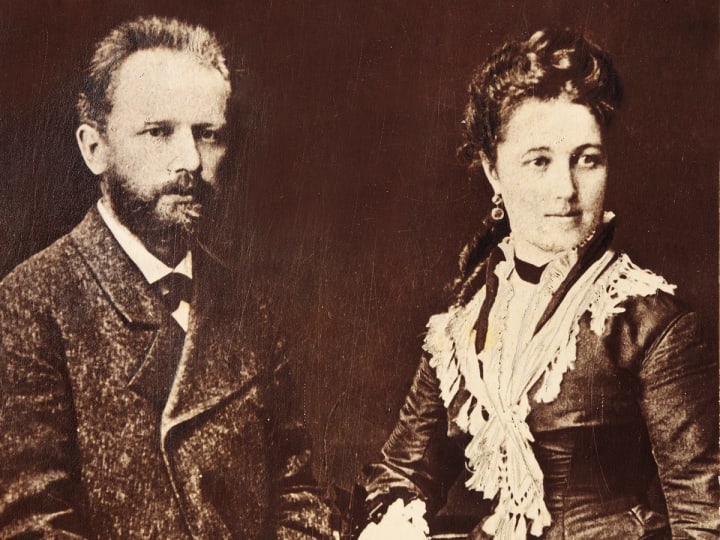 On the other hand, his relationship with Nadezhda was more productive and fulfilling for both parties. They began to exchange mail correspondence when Tchaikovsky's marriage with Antonina was at the lowest point. Nadezhda was a wealthy widow, they soon became close friends and she began to support him financially for around 14 years. This financial support allowed him to travel and focus exclusively on composing.
His relationship with Nadezhda was really close but kind of strange. They correspondence only by letter and agreed to never meet in person. According to some recollection of events, there were times when they occasionally encounter each other in public and they simply refuse to start a conversation, they did their best to look in the opposite direction and not even say a word to each other.
It is said that Nadezhda had an initial romantic interest in Tchaikovsky. She was aware of the fact that he was not at all interested and maybe never tried to pursue him physically (we can only speculate about what Nadezhda tried to accomplish with the musician.)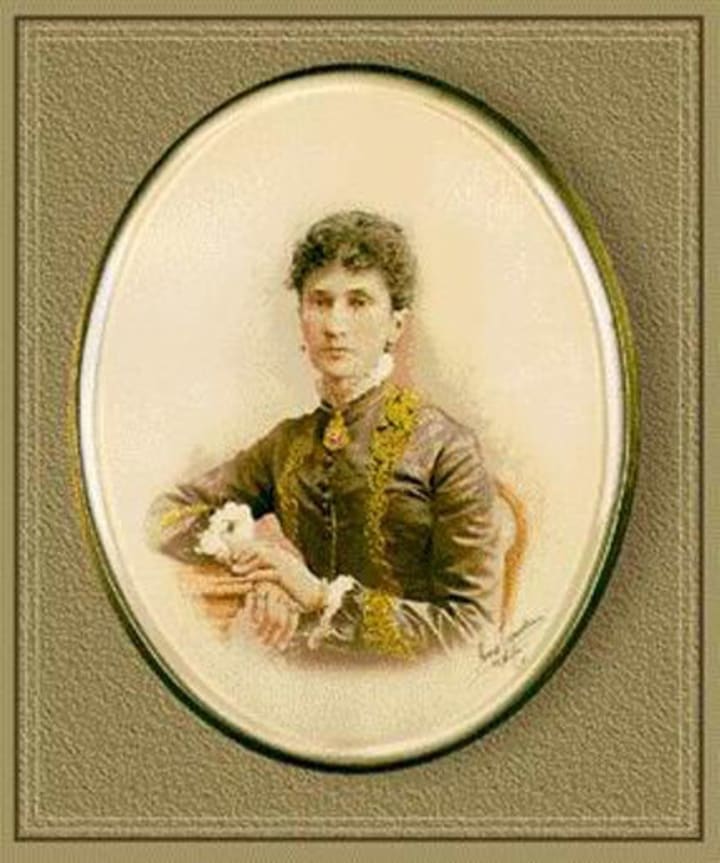 Tchaikovsky was really fond to this platonic relationship on which he was into. He could trust Nadezhda and consider her a true friend. A female friend who was not looking for his heart or attention, a female friend he can turn to for emotional support and true friendship.
In the 1870s and 1880s Tchaikovsky did a lot of travel across Europe. He went with his brother Modest to Paris to see Bizet's Carmen performed. They went to a festival and witness a festival exclusively devoted to Wagner. He also did a lot of solo travel, especially in rural Russia. The 1880s became a really reclusive time for him, kind of ironic that during those days, is when his fame and recognition sky-rocketed.
Part of his growing fame had to do with the author Fryodor Dovstovevsky (1821-1881) Russians were not fond to music that was not Russian, imagine a Russian composer who does not compose music that sounds Russian, that was a travesty. Dovstovevsky made a speech in favor of Universal Unity and thanks to that, Tchaikovsky''s more international approach to music became slowly assimilated by Russian listeners.
During this time in 1881, he wrote his famous 1812 Overture. Tchaikovsky didn't particularly love his new composition. In a letter to Nedezhda he exposes his discontent:
"It is very loud and noisy, but I wrote with no warm feelings of love, and therefore there will probably be no artistic merits in it." Tchaikovsky on 1812 Overture.
Also in 1881 he composed his outstanding Piano trio in A minor dedicated to his mentor Nikolai Rubistein (1835-1881) who recently died. This composition is hugely popular nowadays and during the time it was composed.
During the late 1870s, he tried to change his pace from all that travelling and social isolation he was experiencing. He finally wanted to settle down and have a place he could call home. Also it was around this time that he became the Premier core composer in Saint Petersburg and in close friendship with Alexander the Third Tsar of Russia (1845-1894), he finally gained a high social status and recognition.
He finally settles down in the countryside, His new place had easy access to Moscow and Saint Petersburg, he enjoyed some peace and quiet while walking in the forest or playing cards with friends in the evening.
He became determined in promoting Russian music not being very attracted to the socialite life it demanded. He started conducting Russian music and even did some touring as a conductor. He conducted in the premiere of his 5th symphony in 1888. His love for conducting made him travel to many cities across Europe. While doing so, he had the opportunity to meet many great composers like Brahms, Grieg and Dvorak. He even crossed the Atlantic in 1991 and toured on North American soil.
His Sleeping beauty ballet was composed and performed during this time period as well as the Queen of Spades which was an Opera. It received mixed reviews as many of his compositions, but Tchaikovsky himself was very attached to it and stated that this is one of his very best pieces of work.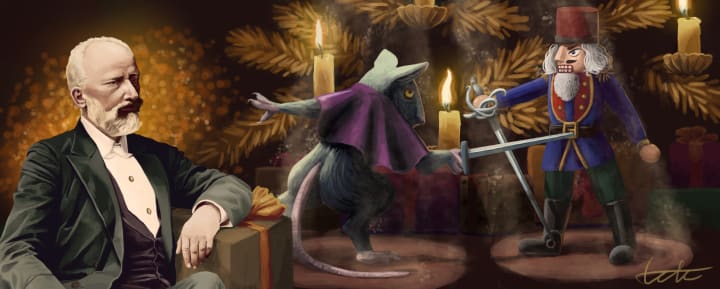 From the same era is the famous ballet, The Nutcracker. It was also around this time that Nedezdha had several financial drawbacks and was not able to continue to support him financially. It was a huge blow for him, not only in the monetary sense, as soon as her money ran out, she didn't want to even write him. He lost his only true friend.