Taylor Swift is the Poet of the Twenty-First Century
A blog post about my love of Taylor Swift's poetry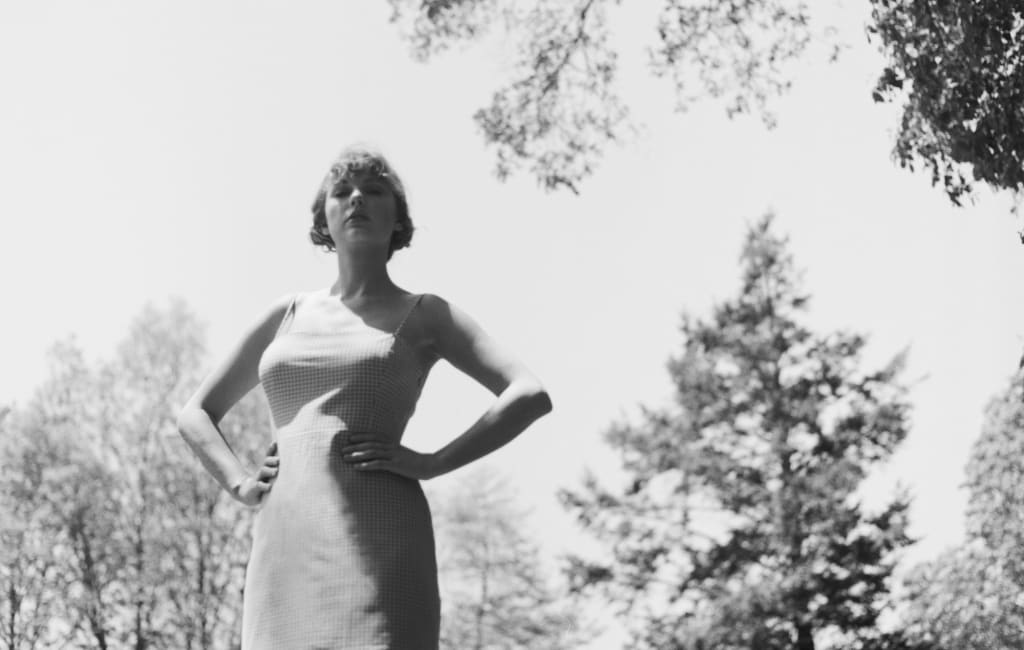 I don't know about you guys, but I've been listening to Folklore on repeat since it came out. I also may or may not have memorised most of the lyrics. I've always loved Taylor Swift. There, I said it. And I've always loved her through all of her different sounds and albums, because of the quality of her lyrics. The poetic nature and the imagery in her lyrics are what lures me in, and it's probably why I love Folklore so much. She's not only one of the best songwriters of our generation but one of its best poets too, as that's what her lyrics are: delightful slices of poetry. Instead of writing a 600 word academic essay as to why I think she's such a profound poet, I thought I'd share with you all a list of same of my favourite poetry of hers. They are as follows (and in no particular order):
1. You, with your words like knives and swords and weapons that you use against me. You have knocked me off my feet again, got me feeling like a nothing. You, with your voice like nails on a chalkboard, calling me out when I'm wounded. You, picking on the weaker man.
Mean: https://www.youtube.com/watch?v=jYa1eI1hpDE
2. I look through the windows of this love, even though we boarded them up. Chandelier still flickering here, 'cause I can't pretend it's okay when it's not. It's death by a thousand cuts.
Death By A Thousand Cuts: https://www.youtube.com/watch?v=rqsmrSyLTNM
3. Time, curious time, Gave me no compasses, gave me no signs. Were there clues I didn't see? And isn't it just so pretty to think all along there was some invisible string tying you to me?
Invisible String: https://www.youtube.com/watch?v=OuFnpmGwg5k
4. My team is losing, battered and bruising. I see the high fives between the bad guys, leave with my head hung. You are the only one who seems to care. American stories burning before me. I'm feeling helpless, the damsels are depressed. Boys will be boys then, where are the wise men?
Miss American and the Heartbreak Prince: https://www.youtube.com/watch?v=Kwf7P2GNAVw
5. I can see you starin', honey, like he's just your understudy. Like you'd get your knuckles bloody for me. Second, third, and hundredth chances, balancin' on breaking branches. Those eyes add insult to injury
I think I've seen this film before and I didn't like the ending. I'm not your problem anymore so who am I offending now? You were my crown, now I'm in exile, seein' you out. I think I've seen this film before so I'm leaving out the side door.
Exile: https://www.youtube.com/watch?v=osdoLjUNFnA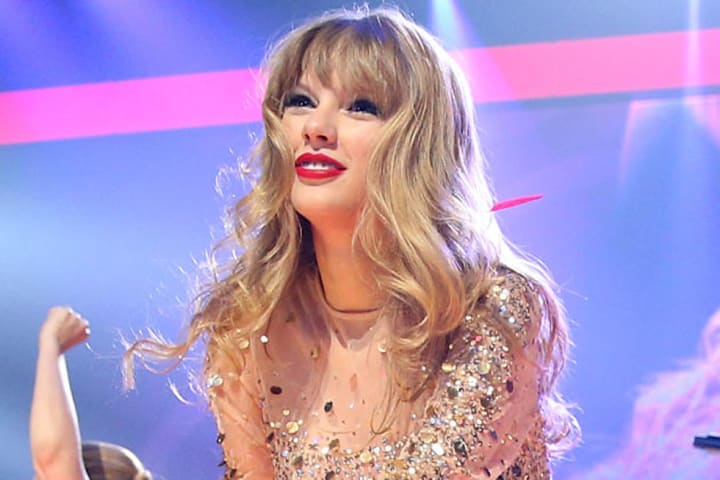 6. Loving him is like driving a new Maserati down a dead-end street. Faster than the wind, passionate as sin, ending so suddenly. Loving him is like trying to change your mind once you're already flying through the free fall, like the colors in autumn, so bright just before they lose it all.
Red: https://www.youtube.com/watch?v=Zlot0i3Zykw
7. He's the reason for the teardrops on my guitar, the only thing that keeps me wishing on a wishing star. He's the song in the car I keep singing, don't know why I do.
Teardrops On My Guitar: https://www.youtube.com/watch?v=xKCek6_dB0M
8. All my flowers grew back as thorns. Windows boarded up after the storm. He built a fire just to keep me warm. All the drama queens taking swings. All the jokers dressin' up as kings. They fade to nothing when I look at him.
Call It What You Want: https://www.youtube.com/watch?v=V54CEElTF_U&t=70s
9. I'm not a princess, this ain't a fairy tale. I'm not the one you'll sweep off her feet, lead her up the stairwell. This ain't Hollywood, this is a small town. I was a dreamer before you went and let me down. Now it's too late for you and your white horse to come around.
White Horse: https://www.youtube.com/watch?v=D1Xr-JFLxik
10. We were the kings and the queens and they read off our names. The night you danced like you knew our lives would never be the same. You held your head like a hero on a history book page. It was the end of a decade but the start of an age
Long live the walls we crashed through. How the kingdom lights shined just for me and you. I was screaming long live all the magic we made. And bring on all the pretenders. One day, we will be remembered.
Long Live: https://www.youtube.com/watch?v=UuckYkHXdHY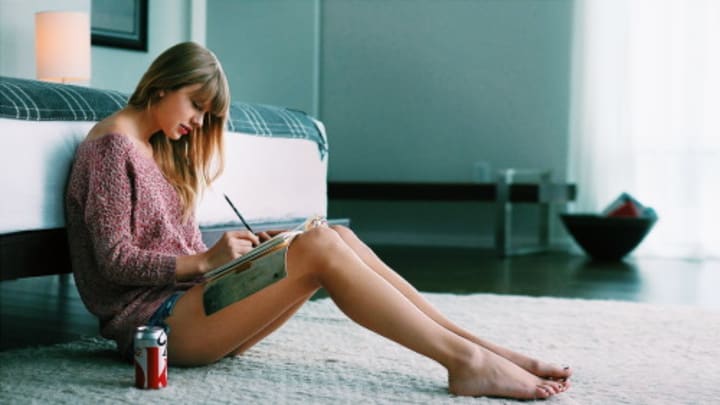 11. What should be over burrowed under my skin, in heart-stopping waves of hurt. I've come too far to watch some namedropping sleaze. Tell me what are my words worth.
Take me to the Lakes where all the poets went to die. I don't belong and, my beloved, neither do you. Those Windermere peaks look like a perfect place to cry. I'm setting off, but not without my muse.
The Lakes: https://www.youtube.com/watch?v=tOHcAc3r2kw
12. Put your lips close to mine, as long as they don't touch. Out of focus, eye to eye, till the gravity's too much. And I'll do anything you say if you say it with your hands. And I'd be smart to walk away, but you're quicksand.
This slope is treacherous. This path is reckless. This slope is treacherous. I like it.
Treacherous: https://www.youtube.com/watch?v=7cOqgarjuRc
13. Time won't fly, it's like I'm paralyzed by it. I'd like to be my old self again, but I'm still trying to find it. After plaid shirt days and nights when you made me your own. Now you mail back my things and I walk home alone.
All Too Well: https://www.youtube.com/watch?v=u7EexjQdT0s
14. I think about summer, all the beautiful times. I watched you laughing from the passenger side and realized I loved you in the fall. And then the cold came, the dark days when fear crept into my mind. You gave me all your love and all I gave you was "Goodbye".
Back to December:https://www.youtube.com/watch?v=QUwxKWT6m7U
15. Do you remember, we were sitting there by the water? You put your arm around me for the first time. You made a rebel of a careless man's careful daughter. You are the best thing that's ever been mine.
Mine: https://www.youtube.com/watch?v=XPBwXKgDTdE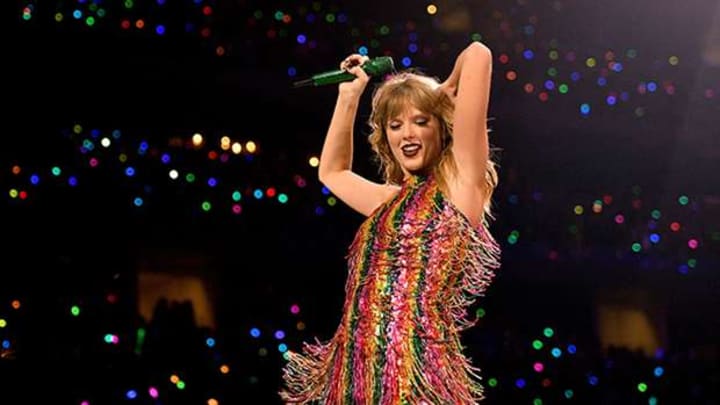 16. Long handwritten note deep in your pocket. Words, how little they mean when you're a little too late. I stood right by the tracks, your face in a locket. Good girls, hopeful they'll be and long they will wait.
Sad, Beautiful, Tragic: https://www.youtube.com/watch?v=ZdUCW6mis7Y
17. All my walls stood tall painted blue. And I'll take them down and open up the door for you. And all I feel in my stomach is butterflies. The beautiful kind, making up for lost time. Taking flight, making me feel right.
Everything Has Changed: https://www.youtube.com/watch?v=w1oM3kQpXRo
18. You stand with your hand on my waistline. It's a scene and we're out here in plain sight I can hear them whisper as we pass by it's a bad sign. Something happens when everybody finds out. See the vultures circling dark clouds. Love's a fragile little flame, it could burn out
Cause they got the cages, they got the boxes and guns. They are the hunters, we are the foxes and we run.
I Know Places: https://www.youtube.com/watch?v=fnVkklL4138
19. The way you move is like a full-on rainstorm and I'm a house of cards. You're the kind of reckless that should send me runnin but I kinda know that I won't get far. And you stood there in front of me, just close enough to touch. Close enough to hope you couldn't see what I was thinking of.
Sparks Fly: https://www.youtube.com/watch?v=oKar-tF__ac
20. Clear blue water, high tide came and brought you in. And I could go on and on, on and on, and I will. Skies grew darker, currents swept you out again and you were just gone.
This Love: https://www.youtube.com/watch?v=MWIMNAeGva4