Tana Talks New Song, Collaborating with Ava like Lava, What's Next, and More
Tana makes her return with "Supermodel" featuring Ava like Lava.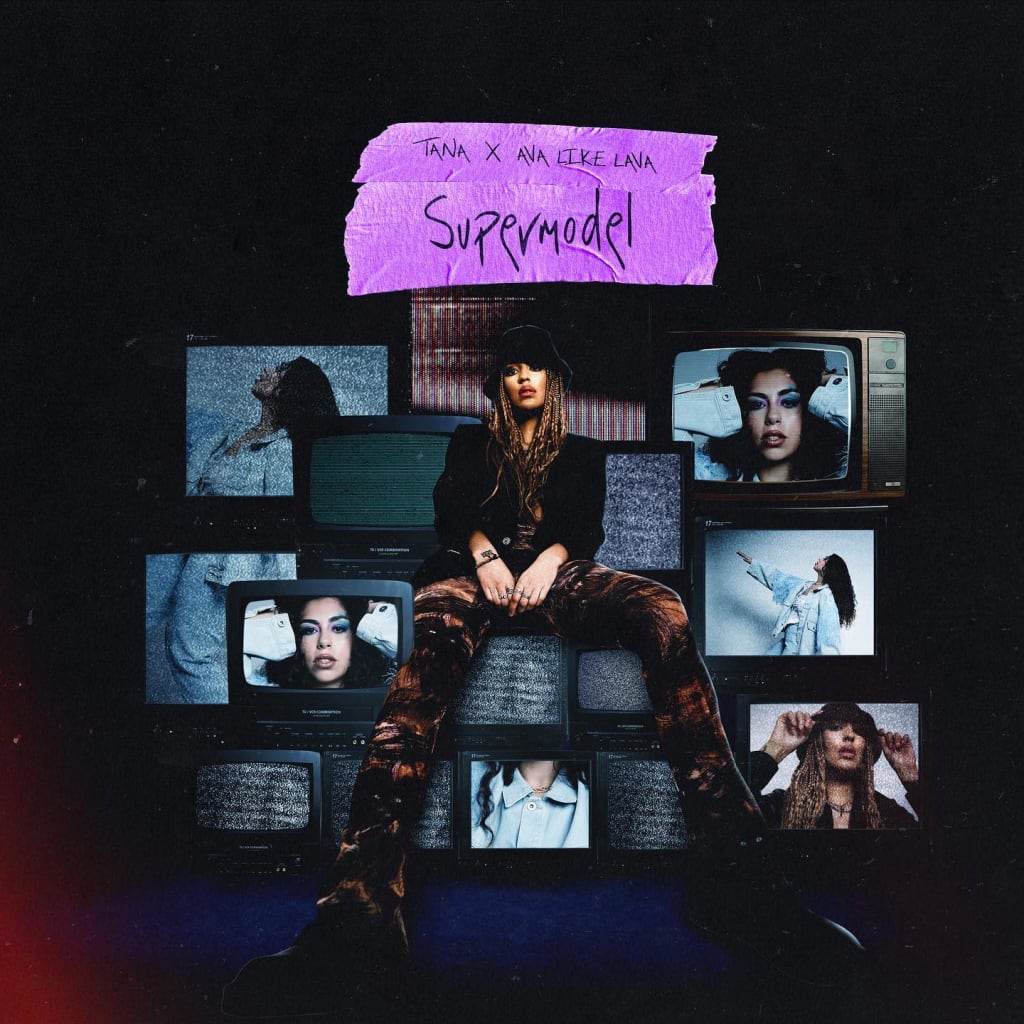 With her single, "Supermodel," out now, we took some time to hear more from Tana. Read below to learn more about the story behind her latest single, what's to come, and more.
"Supermodel" is a banger. What inspired this song?
If I'm being 100% honest, the idea for "Supermodel" was kind of random. I was in a studio session listening to a lot of different tracks and just threw out random words until I had a line that I could work with. I came up with "she got a body like a supermodel," and built the song around that.
What is "Supermodel" about in your own words?
For me, "Supermodel," is a song about a girl with a lot of confidence. Everyone wants to be her or be with her. I like to give my song character, and in this particular song, I imagined she was living in L.A,, attended all the Hollywood parties, was a supermodel, and mixed with the crème de la crème. She's basically the "it girl."
What is your favorite lyric in "Supermodel" and why?
"She got a body like a supermodel, swear everybody wants first row" is my favourite line. I love it because I love play on words, and what I'm trying to say is that everyone wants to sit first row and watch her, as if they're at a fashion show and she's walking the runway.
What message do you hope fans take away from your music and from "Supermodel?"
I want people to have fun with my music and enjoy it. I think "Supermodel" is empowering and badass, and it makes you feel some type of way.
How did the collaboration with Ava Like Lava come about? Do you all have more songs in the works?
We connected on Instagram. I found Ava's account searching through hashtags and asked her to jump on the track. I think she's super talented, super cool, and super creative. I just love her energy and love this new friendship we've made!
Regarding more music, we haven't actually spoken about it yet, but I would absolutely LOVE to work on something new together!
What's next for you? Are you working on any upcoming projects that we should be on the lookout for?
I'm actively recording and releasing new music. I'm working on something that's a bit different from everything I've done so far. I've also got a show that I'm headlining on the 26th of May at Moustache Bar in Dalston – London, UK.
Where can we follow you on social media?
Me:
https://www.instagram.com/iamtanaofficial/
https://www.facebook.com/iamtanaofficial
https://www.tiktok.com/@iamtanaofficial
https://twitter.com/iamtanaofficial
https://www.youtube.com/channel/UCpcv8OtiTBknndKUd8oJERw
Ava like Lava:
https://www.instagram.com/avangelic/
https://www.facebook.com/Avabelikelava
https://www.tiktok.com/@avangelic
https://www.youtube.com/c/AvalikeLava
Let's ask you something random before you go. Who would be a dream to collaborate with?
Dream collaboration would be Labrinth. I'm a BIG fan!
Thank you for the great interview; wish you much continued success!
About Tana:
Having signed her song, "Savage," to Sony US and Babygrande Records, Tana is an artist and songwriter with charge and flair for lyrics and melody. Her tracks have been championed by Sean Kingston, played on BBC Introducing, and featured in numerous publications - as well as she has written for artists such as Jike Junyi. Her rich and diverse views on gay culture, have strongly influenced her musical and personal journey. She is queer and vows to use her platform to be real and be a voice for others. Tana's music is unapologetic, revolutionary, and liberating, and she places diversity at heart.
About Ava like Lava:
Ava like Lava is an Iranian artist born in Japan, raised in China, and living in South Africa. She is a genre-bending, banger-dropping singer, and is the embodiment of sound and fire. Her name in Farsi, her mother tongue, literally means "sound," and is something that the Iranian songstress has a deep connection to. This heraldic name is not the only sonic gift Ava received in her youth. She gives effusive credit to her mother: a multidisciplinary artist whose work spans many mediums, and the giant upon whose shoulders Ava stands. While presently short, Ava like Lava's discography is a bold, confident, genre-defying sonic experience. Through her continuous work with production crew Ganja Beatz, she creates tunes that combine and elevate Hip-Hop/Rap, Trap, R&B, Pop-stylings, and much more.
Reader insights
Be the first to share your insights about this piece.
Add your insights