Tamwah is a soul rebel, activating positive change through her music!
a Tropical fusion of hip hop, reggae, samba & RnB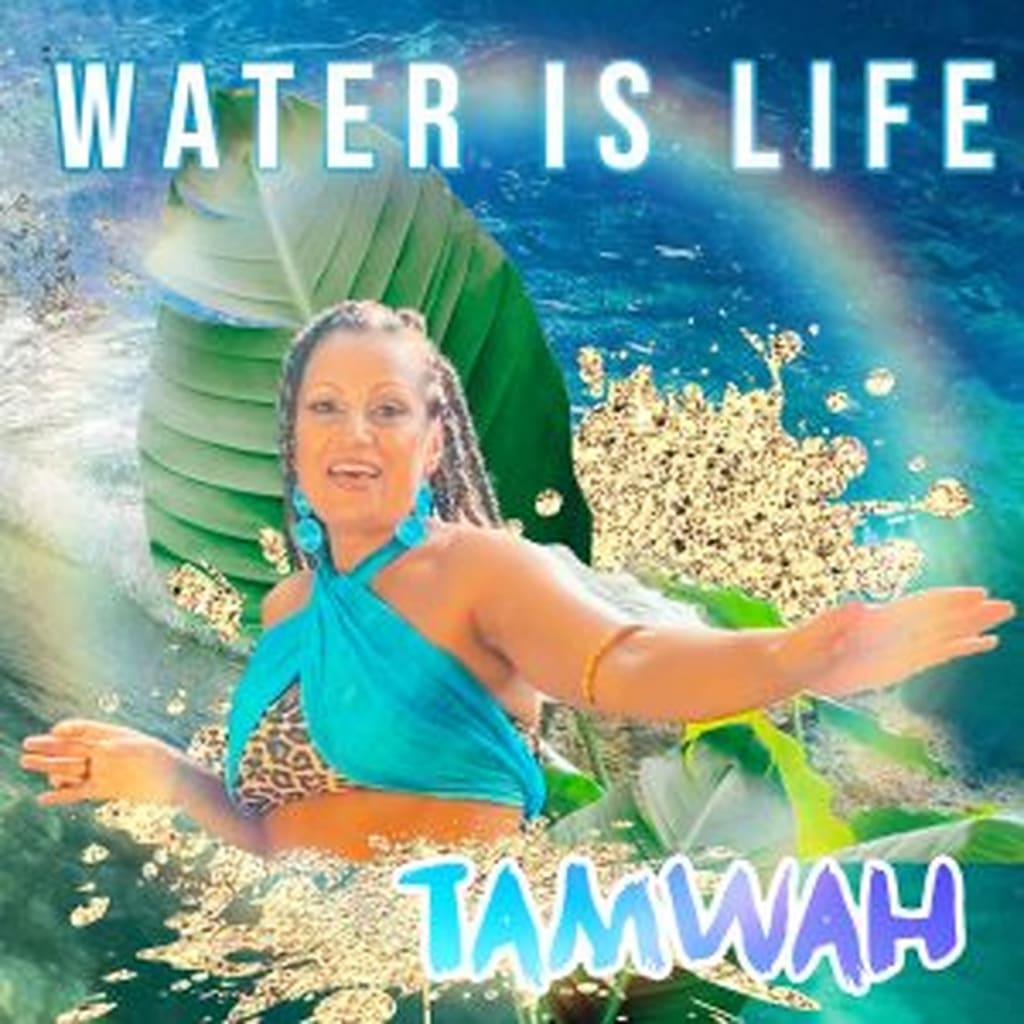 Tamwah is a vibrant first nations singer-songwriter and producer from Australia, who is currently creating a vibe in the Caribbean. Sounding warm, like a Tropical fusion of hip hop, reggae, samba & RnB.
Moving with the wisdom of her ancestors, Tamwah is a songbird that flows like water between smooth RnB melodies & confident energetic rhymes.
Tamwah's music calls you to vibrate higher & be who you came here to be!! Tamwah self produced her debut album "Love like water", 2021, boosting 9 tracks.
The concept behind Tamwah's album is to amplify Aboriginal/ indigenous & female artists voices, whilst advocating for the sacredness of water. Powered by love & a plant based living, Tamwah is a soul rebel, activating positive change through her music!
Q: How long have you been creating music?
When I was a little girl, I would make up my own songs all the time. I've been writing songs since 2005, beat making since 2013 & started producing music 2017
Q: Do you have a preferred genre?
Yes, rnb, soul & Indie tropical.
I naturally lean into creating music that mixes elements & feels together from hip hop, Brazilian beats, reggae & rnb.
Q: Do you write your own music, or do you collaborate?
I'm an artist that does both it all & enjoys it all!!!
Producing my own music & getting other artists to collaborate with me on the track is my favourite but I also enjoy being a feature on other artists songs.
I just finished a new song, working with Scruffyheadz producers. The song's called "Baila". Scruffyheadz Producers wrote a cuban inspired beat & my partner, Flower (who's also an artist) & I wrote the lyrics & melody. The lyrics are in English & Spanish which was fun to write.
"Water is Life", is my latest song & music video dropping on #WorldWaterDay 22nd March. This song is the first track off my self produced album "Love like Water", which was released 2021.
"Love like water" album, flexes Tamwah's finesse in song writing, collaborating & producing. The intention for this album is to amplify indigenous & female artists voices whilst advocating for water & its sacredness. During the initial lockdown Tamwah (in Australia) & her partner Flower (in Barbados) were separated for 18months & in that time they wrote the lyrics to a beat Tamwah created. "
Water is life" is a song that talks about Tamwah's personal connection to water & wellbeing. "Earth is the image, water reflection. Keep my mind focused in the right direction. Drink from the well, crystal activation. 10 cups a day is my medication".
We all know how important water is to our existence yet some people don't have access to clean water in 2022. With so many corporations polluting the waters with poisons, the natural world is being critically affected. The balance of humans living in harmony with nature is beyond out of kilter. Australia has a government that continues to demonstrate their disbelief in the climate change & is supportive of corporations like Adani.
As an indigenous artist, Tamwah uses her platform to advocate for the sacredness of water & mama nature. "Water is life", music video was filmed at a fresh water spring on the east coast of Barbados by New Earth Arising.
Q: What is the best song you ever released and why?
"Love like Water" album is my best release to date. I enjoyed producing the tracks & collaborating with the various other super creative and conscious artists. I love being hands on with all the aspects of creativity from music to artwork
And mostly, I feel the medicine in the music is timely & relevant.
Q: Do you, or would you like to, perform live?
Sharing my music live gives me so much joy!! I'm performing at the Bridgetown International Arts Festival March 19th.
Q: Which of your songs is, or do you think would be, fun to perform live?
I love performing them all LOL!! If I had to choose one song it'd be "Warrajamba", which features my tide, Miya Quaill. It's a mermaid song from her island home of Minjerrabah (QLD Australia). I adore singing with Miya, we're like sunshine when we sing together! Also, when I perform "Warrajamba" live I play trumpet, which isn't in the recording & makes the song really fun.
Q: What is your favourite/best outlet to connect with your followers Instagram, Spotify, FB, Twitter, iTunes? How would you want them to follow?
It'd be so much fun to watch the premiere of "Water is Life" video together on my YouTube. We can have an online party as it premieres.
This is the premiere link: https://youtu.be/9bUMtyU3Xp0
I would like for new fans to Follow me on Spotify, IG & YouTube, thank you very much!
Q: Are you currently working on any projects we should look out for?
YES! I'm working on an EP with my partner Flower called "Nature". Its full of tropical feels & rhythms to make you dance. We are aiming to release this in time for summertime 2022.

Consider following HipHopMomma on one of the platforms where this post may be shared: Flipboard, Bloglovin (newsletter), Instagram, Linkedin
About the Creator
Inviting music fans to explore new music from around the world
Hip Hop Momma supports and promotes seasoned & emerging artist of all genres ...
Interested in doing an Interview? ... visit https://rb.gy/6zzu3
Reader insights
Be the first to share your insights about this piece.
Add your insights