Take Be Back
Not to Far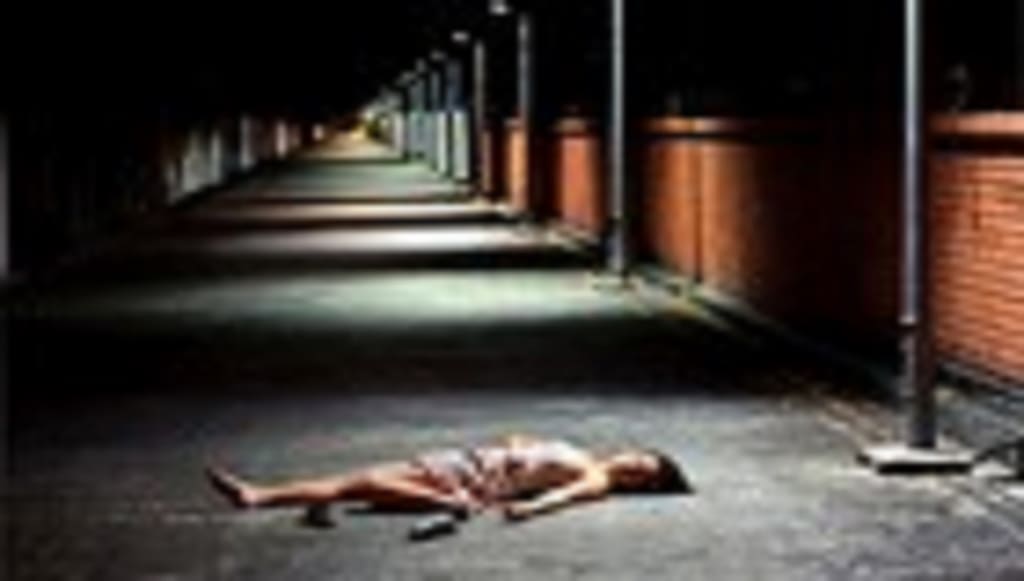 Lady in the Alley
Take me Back
A Screenplay by Dale Calhoun
Seattle Washington, Afternoon, May 2020 , Chapter One
Producer slash engineer KAISER is arguing with loving computer programmer ALLYSSA MABEE. KAISER tries to hug ALLYSSA but she shakes him off.
ALLYSSA
Please, don't leave me alone I need my space.
KAISER
I'm sorry KAISER, give your music sometime to get on the charts. You need some play time we got your album out there.
ALLYSSA
When do we start my concerts everything's on hold?
Allyssa looked frustrated.
KAISER
I'm sorry, I wasn't ready for this CIVID19 Thing neither was the whole world look where were at now.
ALLYSSA walks out the door heading home without any drama.
ALLYSSA, enters he Condo in a hurry to sit down AT HER HOME Music STUDIO Where she has a file of a new song she's been working on.
Moments later, gangster rapper (UTAH KATO) alias UK calls a friend on his iPhone not in a very good mood.
TREVOR's Samsung 10 blows up and as he answers it.
Hello??
UK
You guys going to pay up???
TREVOR
Look UK hard times man this Covid19 thang.
UK
You big baby's. I'm making money.
TREVOR
Yea selling drugs, nothin to do with music
UK
Boy I'm going to mess you up if you keep it up dude.
TREVOR
OK, we know we owe you for studio time for our new album of which all concerts where cancelled so know way to pay everybody back right now. Hell, I can't even get a dish
washer job.
UK
You tell your gang of four you got another week or my roadies will come and take your instruments.
TREVOR
Omg that's how we make money to pay you back get us some gigs.
UK
Now I might be able to apologue their T I got some underground party's I'm hosting
TREVOR: That might just work out and pay you back….what we owe you. Once cash pass's through our hands.
UK
You owe me dude it should be free.
TREVOR
You for get our session stands with our T-Shirts and Hats that pulls in as much as a live concert if the concert good, therefore you must provide the sound equipment and stage lights and everything.
UK
You know what TRVEOR?
TREVOR
What?
UK
Oh, its on, and I'll contact you where to show up with your band. But you know what Trevor???
TREVOR
What Dog?
UK
Don't Dog me Mule, I take it all back. (with and evil smile.)
If you mess this up, I'm coming for your instruments and equipment and take your band in for my own group.
This has been three months and you're not working.
TREVOR
DUH! So, hasn't the rest of the world.
UK
Oh, your pushing my buttons I'm about to ready to beat you with my Kane. Walk lightly dude, contact your group tell them what I said.
TREVOR who felt for Kato down deep but with limited means sucked it up.
I'll will UK I promise man I'll try my best. He said.
1-5 HIGHWAY HEADING NORTH TO BLAINE
QUINN gets a call from TREVOR
QUINN answers his iPhone: which sits on the dash with voice commands to answer the call.
QUINN Hello, TREVOR sop
TREVOR
Our friends not very happy.
QUIINN
Couldn't get him to budge, huh?
TREVOR
He threatened me.
QUINN
With death?
TREVOR
NO.
QUINN
Then what???
TREVOR
He's going to take my instruments and the band and put me out on the street.
QUINN
Who the school of hard knocks huh? (smirks)
TREVOR
That's rough QUINN being out again. I dished washed at Denny's most of my life, no more I want the music.
QUINN
OK, how much we into with your studio time with UK?
TREVOR
And easy 35k QUIINN.
QUINN
Well what's is this manager going to do with you guys. I'm more of an investor then a manager I spring you guys out all the time.
TREVOR
I know QUINN you always come threw for us.
QUINN
Well this crazy world we're living its not your fault. You haven't told them who your MANAGER source comes from?
TREVOR
As you requested your still anonymous.
QUINN
Let me get back with you TREVOR I got some calls to make.
TREVOR
As you say QUINN talk with you later.
QUINN
I got my own roadies TREVOR let me get back with you.
TREVOR
Sure
WADES BODY SHOP GETS A CALL.
A man answers his iPhone
QUINN
Sop
GUNTER!
Wop bro?
QUINN
What do you know about UK's roadies and his thug music?
GUNTER
There UK's group man bunch of Thugs.
QUINN
Are they a Rap or Hip-Hop group?
GUNTER
There an indie like your group you manage.
QUINN
Do they do covers?
GUNTER
Yes, with their own originals mixed
QUINN
So are they like a gang?
GUNTER
Guess you could say that, man.
QUINN
So they do that gangster music?
GUNTER
Yes, there following is growing their groupies act like thugs.
They do the same things some GOTH MUSIC does they have
their own type of mosh pits, working up a frizzy slamming each
other pushing and shoving. Charges where dropped on them
when several people died in human wave pushing each other
back and forth enough they found a lot of shoe left behind.
QUINN
I remember it happened, now that you reminded me. CRAZY
GUNTER
You've bet?
QUINN
Yes, that happened last year
OCEAN PARK – AN HOUR LATER
As QUINN sat in the park alone listening to some Rock and Roll music, it all reminded him of things that happened before.
He watches the Sunset as it sunk into the bay.
QUINN
What do I do now Universe? Speaking out often in his meditation, but like usual he never had the answers straight forward
Quinn could feel this was going to take another intervention like when he was in Los Angeles things started out bad then changed by his own hand, he made it stop.