SweetSexySavage
The Best Songs in the SweetSexySavage Album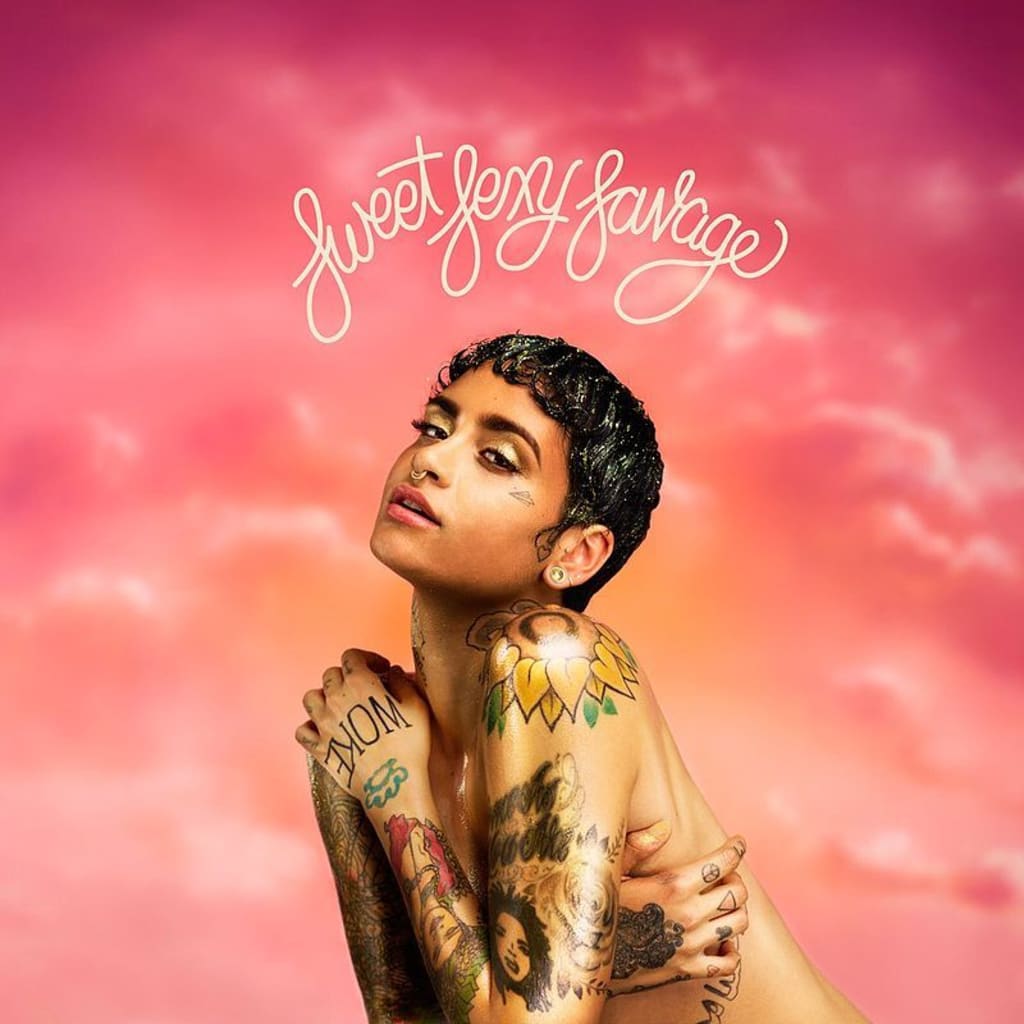 The iconic SweetSexySavage album by Kehlani was released on January 27, 2017 and the world was saved. Okay maybe not really but the world got an unforgettable piece of music that will never become irrelevant. The album is only 58 minutes and 29 seconds long, and you'll enjoy every second of it. These are my favourite songs from the album!
1. Too Much
This track will have you thinking you're in the Sixth Sense because all you'll be hearing is Aaliyah (R.I.P Princess). "Too Much" is the definition of R&B, hood, and just swag. So get ready to get into your biggest hoodie and dance like you're in a TLC music video because that's all you can do when listening to this hit! It's just too much, three much, four much, five much swag for you (Ha)! 9/10
2. Keep On
And now let's dive into the early 90s because that's exactly where the second track "Keep On", takes its listeners. The bouncy rhythm and smooth melodies accompanying make it inevitable to rock along to the song. The lyrics are easy to follow, and the ending of the song has a sick keyboard piece that oozes soul. 9/10
3. Distraction
Do you do you do you wanna hear this song? (See what I did there?) Yes, you do, it will hold you and suck you into a sweet melody with angelic harmonies that you really can't stop singing along to. Another soulful, and groovy R&B hit from the queen Kehlani! The music was brought to life with a stylish and sensual visual, from the music having no low points and the video being constantly entertaining, there is no point where you can ever find yourself bored with this masterpiece. 10/10
4. Piece of Mind
This song makes you imagine yourself in an early 2000s romance movie, you know the scenes where there's only music and showing different highs of a new relationship? Yep, be prepared to be taken to such a magical part in all of our lives at a point — and you know you cry once you realize the song is over and that's not the reality you're currently living. Definitely, a chill pill, can help you relax and truly enjoy music without your worries bombarding you, and for Kehlani instilling those emotions within this song. 10/10
5. Undercover
Alright, this one is for all the magical black girls and the Latinas, because this song will get you doing salsa while spontaneously twerking, it's a true jam. With the instrumental riding that Latin beat, and the African melodies and harmonies it's a recipe for a good time. Also, she put a nice twist on Akon's song "Nobody Wanna See Us Together", however, the chorus is very repetitive in its beat and lyrics, therefore it can become annoying very quickly. 8/10
6. Crzy
"Crzy" is definitely one for the champions, you can't help but feel you've already won all your battles and struggles. It just has such a cool yet hyped instrumental, however, the track became five times better with the feature "Boogie With A Hoodie." So without the feature, it's a 6/10, but with the feature. 9/10
7. Escape
Will Kehlani stop getting us so in our feelings already? Probably not, I mean she is an R&B singer. But this one will definitely have you feeling butterflies, glowy hearts and weak eyes just imagining what surreal love stories can come out of the track. I guess it only makes sense to use it for the romance movie Everything Everything. The guitar gives us major early 2000s JoJo vibes, so how can we really argue? It's the perfect song for a long drive to the beach with the top down, breeze rushing in from every window bringing the clean and salty scents of the ocean. And if a song can trigger such dreamy emotions then clearly it deserves a 10/10.
8. Everything Is Yours
Be prepared to be taken back to the feelings you got after splitting from someone and remembering all the great times. This song might have you feeling all kind of nostalgia and regret, but it also forces you to look back on see the good in the relationship and in the person no matter what. Besides all the emotion triggering aspects, the harmonies in the chorus are very comforting which really complements the song. Overall, the song captures what first love really is like, especially when you're not over that person. 10/10
Those were my favourite songs from the SweetSexySavage album, but I loved the entire album, and I'm sure if you give it a listen you will too!