Suzic's Music Journey
Suzanne Carroll has sustained a music career spanning more than 25 years.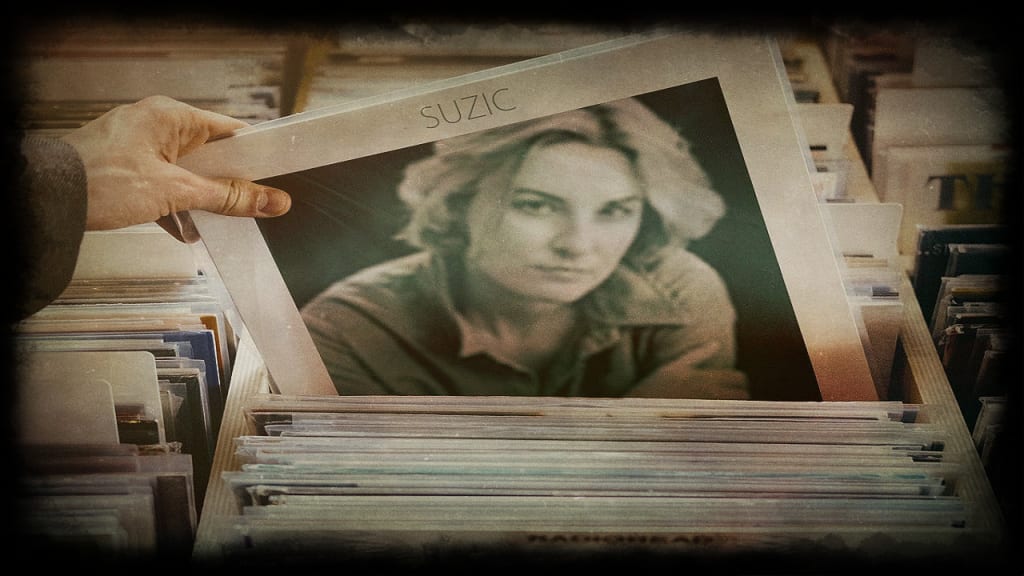 Suzanne Carroll, aka Suzic, is a singer, songwriter based in Waterford, Ireland. She was born in Dublin, Ireland in 1967. Her love for music originated from her grandfather, Samuel McNulty, who played the fiddle in a show band. She looked up to her grandfather as a source of inspiration and as a role model. It was in those early years that Suzic fell in love with music, as music has always been part of her life. Her journey through music began in 1982 when she started recording her music in Dick Keating's studio's. Keating is known for writing the song 'Here Today Gone Tomorrow' which was a representation of Eurovision.
Suzic's music genre of choice is pop and electronic dance music (dance pop). She has worked on many albums such as
All My Love
The Flow of Life
Classic Dreams
and her latest being "Worlds Apart" released in 2019.
She has also worked on song's (singles) like
Your My World
Heaven, Crazy Love
Paradise
Sunset (dance mix)
Lovin You
Heaven' (dance mix)
Horizon
Our Children's World
Raising Above
Wild Dreams
Skylight, Child's Vision
Christmas Time
This Our World
Sidenote: The song, 'Our Children's World' was written for the children of this world who suffer and who don't have a voice. Because of Suzic's good heart, fifty cents of every download was donated to Goal Global Charity who work internationally with the poor and downtrodden around the world. I find this highly commendable and most likely another reason Suzic has sustained a long music career. I truly believe when someone does a good deed it comes back to them as good karma.
In 2020, Suzic set off on a good pace where she has dropped hits like High Energy, Only a Woman Heart, This is Your Time to Shine, Peace and I Never Wanna Let Tonight Go.
Suzic has been in the music industry for over 25 years and her journey to growth has been one to be emulated by many. She should be recognized as role model to many, especially newcomers to the music business, as she has shown in order to be successful, you need not only talent, but also need to be consistent, flexible, open minded, patient and also to show perseverance in the music industry, & music career, in order to achieve your goals in life.
Suzic's music is easy to relate with and most of her music is written from her experiences in life. Suzic's music is universally acceptable as it is listened by people from all over the world.
Despite her many successes in the music industry she remains unsigned to any music label but that does not hinder her from producing more music, it in fact motivates her to make music that will keep her fans entertained. She is presently in her home city in Waterford doing some recordings with Moorhouse studio. She portrays the characters of a woman without limits.
Apart from that she also composes a lot of instrumental music which is suitable for films and TV shows. Her main music influences are Freddie Mercury, Adele, Enya, Michael Jackson, Hans Zimmer, Carrie Underwood, Calvin Harris, Avicii and James Horner.
In conclusion Suzic is an epitome of success in the music industry, she has written music with passion and her voice is signatory. She has conquered all odds in a competitive world and industry by giving to us fresh music and new hit songs again and again. She is surely a woman without limit in the music industry, one that we as young generation should emulate in our careers and look up to as a role model. Her music & passion will continue reigning all over the globe in the music business.