Surfing with The Beach Boys
Popular American Rock Band
This is a very popular and well known American rock band, whose beginnings were in Hawthorne, California in 1961. The original Beach Boys were Brian, Dennis, and Carl Wilson, Mike Love, and Al Jardine. They gained almost immediate popularity and one of their all-time favorite songs, "Good Vibrations," was released in 1966. They continue to be popular today as the surviving members continue to perform. In 1983, Dennis Wilson drowned and in 1998, Carl Wilson died of lung cancer. The remaining members came together as The Beach Boys for their 50th anniversary. They have sold over 100 million records all over the globe and were listed as number 12 on Rolling Stone magazine's 2004 list of the 100 Greatest Artists of All Time and were inducted into the Rock and Roll Hall of Fame in 1988.
The Wilsons were a musical family and began harmonizing and singing at home. Their talent was first noticed when they released "Surfin'" in 1961, and the song was played on two of Los Angeles, California teen radio stations. It became an instant hit on the West Coast. They scored a hit with their first album titled, Surfin' Safari. The Beach Boys came out with the popular song, "Surfin' U.S.A." in 1963.
They went on an Australasian tour at the beginning of 1964 and returned to the U.S. to discover that The Beatles, along with the British Invasion, had arrived. They quickly released a second album with two songs standing out from the rest, "The Warmth of the Sun" and "Don't Worry Baby." Followed by a successful hit with, "I Get Around." They became popular and their hits were listened to in the U.S., the UK, Australia, and other countries. Between 1962 and 1985 they had 16 hit singles.
What is interesting is when Brian Wilson suffered from an anxiety attack and left their rigorous touring schedule in 1965, his temporary replacement for further concerts was Glen Campbell—before he became a success on his own. In June of that year, the rock band came out with another hit, "California Girls." They recorded another album Summer Day (And Summer Nights!!) which included, "Help Me, Rhonda" and it became a number one single.
Other songs from the album included, "Kiss Me Baby" and "Let Him Run Wild." Another Top 20 single followed with "The Little Girl I Once Knew" and at the end of 1965, their ever-popular "Barbara Ann."
Looked upon as one of the most universally acclaimed albums in rock history was The Beach Boys' Pet Sounds, which included psychedelic rock. Noted songs were "Wouldn't It Be Nice," "God Only Knows," and "Caroline, No." In 1966, they recorded their biggest hit which quickly became a number one single, "Good Vibrations."
They met Maharishi Mahesh Yogi at a UNICEF Variety Gala in Paris, France and in the December of 1967, The Beach Boys traveled with other celebrities to Rishikesh, in India, during February and March of 1968. That year they released an album titled Friends which had songs that were influenced by the Transcendental Meditation taught by the Maharishi. They began an unsuccessful tour with the Maharishi in the U.S. and it lasted only for five shows after which the Maharishi had to withdraw due to film contracts.
Afterward, they came out with new song releases, among which was "Do It Again." In 1969 they released an album 20/20, which also included hard rock songs like, "All I Want to Do" and "Time to Get Alone." Changing record labels and signing with Reprise, The Beach Boys released the album Sunflower, which featured songs, such as "Tears in the Morning," which went on to become a number one single in Australia, Norway, South Africa, and Sweden.
The Beach Boys songs, "Surfin' Safari" and "All Summer Long," were included in the soundtrack to American Graffiti in 1973. In 1974 they released the album Endless Summer, which quickly rose to the tops of the charts and became a multi-million seller and stayed on the charts for three weeks. The album included all of their best hits, among them "Be True to Your School."
It was followed by Spirit of America, which brought more fame. In 1974, Rolling Stone magazine named The Beach Boys the Band of the Year. They performed, along with The Grass Roots, at Independence Day concerts at the National Mall in Washington, D.C. from 1980 through 1982.
Even though their album Summer in Paradise, released in 1992, didn't bring much fame, it did bring a favorite song by The Beach Boys, "Kokomo." During the 1980s and 1990s, they also appeared on TV shows like Full House, Home Improvement, and Baywatch.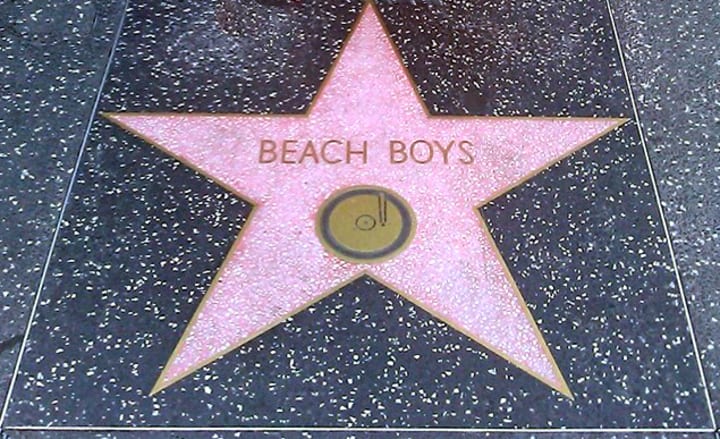 After the deaths of Dennis and Carl Wilson the remaining Beach Boys Brian Wilson, Mike Love, Al Jardine, Bruce Johnston, and David Marks continued to perform. They were awarded a star on the Hollywood Walk of Fame in 1988, in 2001 received the Grammy Lifetime Achievement Award and Brian Wilson was inducted into the UK Rock and Roll Hall of Fame in 2006.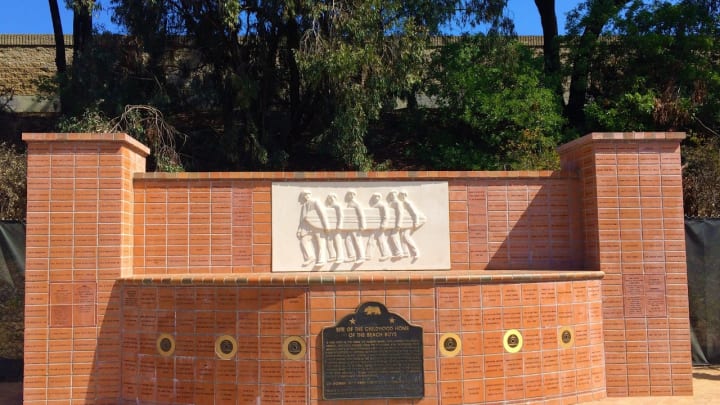 When the Wilson's California home, where the Wilson brothers grew up and the rock band had its beginnings, was demolished in 1986 to make way for Interstate 105, a Beach Boys Historic Landmark was placed at the location and dedicated on May 20, 2005.
The Beach Boys continue to give concerts for their many fans.
60s music
My passions are writing and creating poetry. I write for several sites online and have four themed blogs.
Receive stories by Rasma Raisters in

your feed