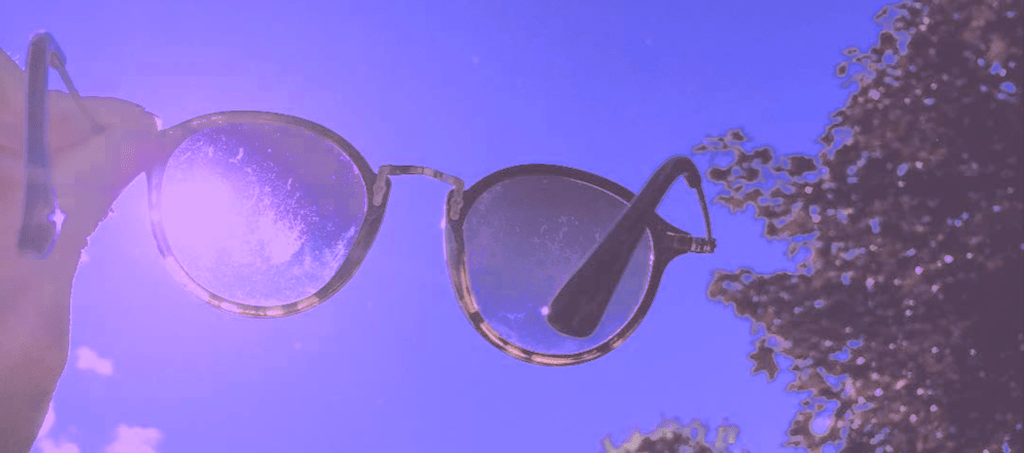 Nu-disco's upbeat and rhythmic sound is perfect for road trips, parties, or any time you need an extra boost of optimism.
These 20 international nu-disco hits are the perfect way to celebrate summer!
Release date: November 30, 2000
"One More Time" is a nu-disco classic. As the opening track of Daft Punk's concept album Discovery, it sets an optimistic tone for the rest of the record. Romanthony's vocals augment the track, sending the simple message that music and dance free us, so we should celebrate–one more time.
Release date: December 24, 2010
집에 가지마 (lit. "don't go home") was released on the debut album of rappers G-Dragon and T.O.P from BIGBANG, one of South Korea's top idol groups. Although it was never released as a single, it's definitely a standout track from the record, with cheeky lyrics expressing GD and T.O.P's attempts at seduction.
Release date: November 11, 1996
"Cosmic Girl" is the second single from Jamiroquai's 1996 album Travelling Without Moving. It is unapologetically disco, and the lyric and atmosphere of the song leads me to believe that, in 200 years, people (and aliens) could still be jamming to it at a retro bar on Mars.
Release date: November 4, 2012
"Hold Tight" is from Shook's 2012 EP The Rise and Fall. Although Shook may not yet be a mainstream name in music production, he should be, and the steady beat, and funky keyboard riff on this track make it an essential on this playlist.
Release date: May 1, 2017
RIP Triple H, you will be missed. Triple H was a short-lived musical project put together by the South Korean entertainment agency, Cube, featuring the popular female solo artist HyunA, as well as Hui, and E'Dawn from the boy group Pentagon. "365 FRESH" is the title track from Triple H's first EP, 199X.
Although HyunA and E'Dawn have since left (read: been ousted from) Cube Entertainment, it is my dream that someday Triple H will be reunited.
Release date: October 24, 2014
After their hit collaborations on Daft Punk's Random Access Memories in 2013, Pharrell and Daft Punk worked together again on "Gust of Wind," from Pharrell's album Girl. This single proves once again that when Daft Punk and Pharrell Williams combine their talents, they are an unstoppable force.
Release date: August 24, 2018
Originally intended to be a group song, the final version of "Trivia 轉: Seesaw" was released on the album Love Yourself 結 'Answer' as a solo performed by BTS member Suga, who wrote and produced most of the track. Rapper Suga broke character by singing throughout most of this song–the misleadingly upbeat-sounding story of a dysfunctional relationship that feels like a miserable 'seesaw game.'
Release date: February 5, 2016
"My Toy" is from Still Waters, the second full album of French producer Breakbot. This track features saucy lyrics performed by the English singer Yasmin.
As the story goes, Breakbot is so good at producing nu-disco that even Bruno Mars looks to him for "advice" on how to make good music!
Release date: February 22, 2017
"Genie" is a single from Ed Banger Records founder Busy P, featuring the American RnB singer Mayer Hawthorne on vocals. This track was also featured in the compilation album Ed Rec 100, celebrating Ed Banger Records' 100th release.
Release date: May 12, 2019
Is Kim Petras the new "princess of pop"? It's looking more and more probable every day, as she continues to polish her sound, and gain more and more worldwide recognition for her work. For me, "Sweet Spot" was love at first listen, and as the most recent release on this playlist, it reinforces nu-disco's place in pop spotlight.
Release date: August 4, 2017
"LOVE ME LOVE ME" is the first of two songs on South Korean boy group WINNER's second single album, Our Twenty For. Complete with a music video filmed in Hawai'i, you can't get much more summery than this dance track about optimistic love.
Release date: March 30, 2018
In the great line of nu-disco remixes, this rework of "Dust" by Gizelle Smith certainly deserves a place of honour. Dimitri From Paris and Cotonete do not disappoint, and their mix does a fantastic job of complementing Gizelle Smith's vocals.
Release date: June 21, 2017
And so Daft Punk sneak their way back into this playlist once again, this time as producers for the single "Overnight" by the Australian band Parcels. The combination of Daft Punk's classic sound with the vocals and talents of the members of Parcels make for an unforgettable (and very catchy) track.
Release date: August 12, 2014
Skylar Spence (FKA Saint Pepsi) released "Fiona Coyne" first as a single, then again on his 2015 album Prom King. I was first introduced to Skylar Spence while he was touring with Madeon in 2016, and the impression stuck. He's a fantastic performer, and definitely a producer worth getting into.
Release date: February 23, 2015
Brigitte is a French indie-folk duo. "A bouche que veux-tu" was originally the title track for their 2014 album of the same name. While many of the songs on this playlist are produced by French musicians, Brigitte's is the only one with French lyrics, speaking through beautiful poetry about love and lust.
Release date: April 8, 2014
Todd Terje is a Norwegian DJ and producer known for his disco-inspired style. "Strandbar" is a single from his record It's Album Time. The original single release of "Strandbar" also included a samba edit, which is worth checking out if you're interested in Latin dance music.
Release date: May 22, 2017
COEO are a DJ/producer duo based in Munich, Germany. "She Keeps It Good" is an edit of Lamont Dozier's "Shout About It," originally released in 1981. COEO's edit gives the original song a tasteful facelift with an updated modern sound.
Release date: December 13, 2015
Pushim is a Zainichi Korean artist heavily influenced by reggae. Based in Osaka, she records her music in Japanese. "Feel It" is a single from her 2016 album F; produced with MURO, a Japanese DJ involved in the disco scene, "Feel It" has a unique sound described as "reggae-disco."
Release date: July 20, 1998
"Music Sounds Better With You" was the only single ever released by the French trio Stardust (Thomas Bangalter, Alan Braxe, Benjamin Diamond). Although the members of Stardust were reportedly offered millions of dollars to make a full album due to the success of "Music Sounds Better With You," they never took a deal, or worked together again.
Release date: June 11, 2001
This playlist began with Daft Punk, and with Daft Punk it must end. "Digital Love" is the third single from Discovery, and it stands out as a masterpiece among Daft Punk's repertoire.
Note: "Music Sounds Better With You" by Stardust is not available on streaming platforms; the version included in the playlist is a reproduction.