Submit your music to movies
Get your music featured in films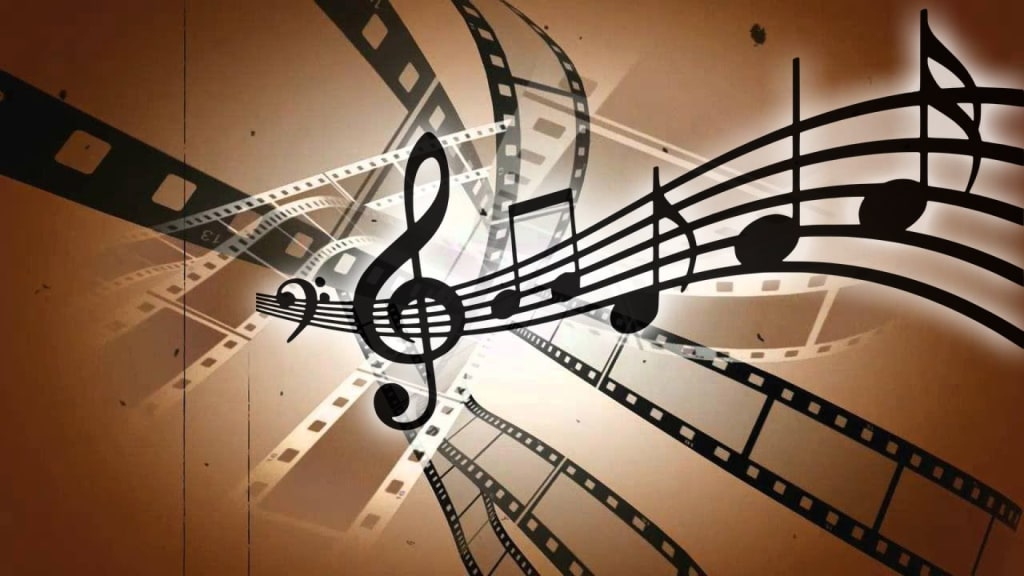 Having your music used in films and shows may help you make money from your music production in as well as allowing your music to be discovered by new listeners and fans. Most musicians are great at making music. However, the majority of them are unable to make money from their songs. In this post, we'll provide you some guidance on how to submit your fabulous film soundtrack.
When submitting music, one of the most key things to remember is to take care of the licensing aspect. By doing this, you will not only collect a license fee but also a regular source of royalties in the long run. You shouldn't worry if you haven't been through this procedure.  We have developed a step-by-step process that will assist you in submitting your music to movie soundtracks.
Step 1 Research
Music requirements for various films fluctuate. They pursue for a certain kind of music depending on the story and the genre of the film's production. Therefore, it is crucial to confirm if the movie has a place for the music you create before moving further with the submission. You should attempt to locate the project, then make music in accordance with it.
Discovering the person managing the production's music is the next stage. You may contact them and give them samples of your music so they can discover more about the kind of music you produce.
You may find this stage to be too challenging. However, you may decide which kind of music is appropriate for a certain movie by using the suitable web resources. You may also input the names of the musicians who's music you sound similar to if you've just launched your career. If they were successful in a specific field of music or entertainment, there could be a chance that you will be as well.
YouTube is the second-best resource for research. You may discover a wide variety of songs on the YouTube that are appropriate for a certain music director and film director. If you stay the course in your investigation, you'll definitely find some useful examples for upcoming your projects.
Finding out what sort of movie or a show you are looking for might be challenging, but there are plenty of sources you can discover offers.
Step 2 Targeting
After investigating, targeting comes next. You will look for details on the music supervisor of the film. Visit the website IMDB.com to learn more about the music supervisors and the show's soundtrack selection. Additionally, you might attempt to learn more about the other works the music supervisor is involved with. You are halfway there once you know who to call.
Whether you are a musician who is pitching for an already-released song or you have selected music specifically for production, it is crucial to make sure your music is of the highest quality. This idea is particularly crucial for licensing-related reasons. You should be aware that the soundtrack's final version will be your recording. Therefore, if you want to submit your music for movies, it has to be of high quality. Despite being one of the simplest tasks, artists often ignore it.
A music supervisor evaluates the worth of your song and eventually determines whether or not it is appropriate for the film. They will reject you immediately if the music doesn't sound acceptable. Therefore, be sure to provide music of the highest caliber.
You may also email the music supervisor a few tracks if you haven't composed it according to the needs of the program.
Ensure that the recording, mixing, and mastering are all of the highest quality. When your music is up against other songs, it will really be put to the test. You're ready to go if your music's production quality can compete with other artists.
Step 3 Organisation
The submission of music requires organising abilities. Make sure that all loose threads are connected after the music has been produced and you are prepared to submit it to the music supervisor.
The music supervisor could sometimes choose to use the vocal-free version of your song if you are performing it. So, before delivering your file, double-check that it has all information. In this approach, both the production crew and the music supervisor will be able to get in touch with you and officially submit your song.
Joining a performance right agency is the next step. Every time the music is played, these organisations receive royalties on your behalf. So if you want to offer music for movies, don't forget to consider this. Last but not least, if you collaborate with another producer on the music, be sure to have a contract with them stating that you have their consent to shop the music for the movie.
Step 4 Pitching
Pitch submissions are the next phase. The hardest obstacle you could encounter is choosing the appropriate contact. You should be aware that every week, musicians like you send hundreds of songs and pieces of music to music supervisors.
If you want your music heard, you need to build a strong bond with the supervisor. Additionally, keep an eye out for contacts who can put you in touch with the music supervisor. Try to get in touch with a license agency who favours your music. You may need to pay a little portion of the license price. However, a reliable licensing agency will unquestionably assist you in connecting with music supervisors. Contacting a competent licensing organisation might help you in obtaining placements for your music. When you've established a name for yourself with some of the synchronization placements, approaching music supervisors on your own may be simpler.
Sending your music once you have contacted a music supervisor is essential. Try to make the email brief and personable. You must include a download link for the song you have created. Never attach an MP3 since the email will just be discarded. 
Step 5 Music Licensing
You must use the music sync licence if you intend to submit your music for films. This is the procedure for including your song in a TV program, or in a film. You will get a synchronization charge in return for the song and music positioning. How often the song is aired in public or on television, for example, might affect how much is charged. You might use additional procedures in order to license your song. 
Compared to other music industry income sources, it might be more lucrative. Since you may work during the time that is available, getting the license from your home won't interfere with your day to day life.
Your songs' popularity on other streaming services may rise if they are included in a movie, and it can also serve as a marketing tool. You may work from home, without having to make a significant financial investment thanks to sync licensing.
Step 6 Bottom line
Once you've made it this far and your music is excellent, you will undoubtedly succeed if you have the opportunity to submit it for use in motion pictures. All of the mentioned advice will enable you to stay ahead of the game. Getting your first job might be difficult. But once you succeed, there won't be a shortage of options for you.
As long as you haven't entered into a non-exclusive agreement you can keep promoting your music to other individuals, and you will get closer to getting a deal.
Make sure you have a specific objective in mind before you go through all of these steps. Try to be flexible enough to accept that faults may occur along the way, but it will be worth it.
Some Artists choose to write music in secret, others want to get recognition by writing music for motion pictures. You just need to follow the instructions if your objective is to submit songs. You may need some time, but you'll eventually succeed. If you need any further information about music impact, let us know.
Check out our website with the biggest online music business contact database that includes music blogs, artist booking agencies, music festivals, radio stations, record labels, Spotify playlists, music online magazines and much more.
https://musicbusinessguru.co.uk/music-biz-encyclopedia
We offer comprehensive artist development services that are suitable for artists at any stage of their career.
https://musicbusinessguru.co.uk/services
Mike Dacombe
musicbusinessguru.co.uk
Reader insights
Be the first to share your insights about this piece.
Add your insights