Suave YourSelf
Ready? Set! Enjoy you.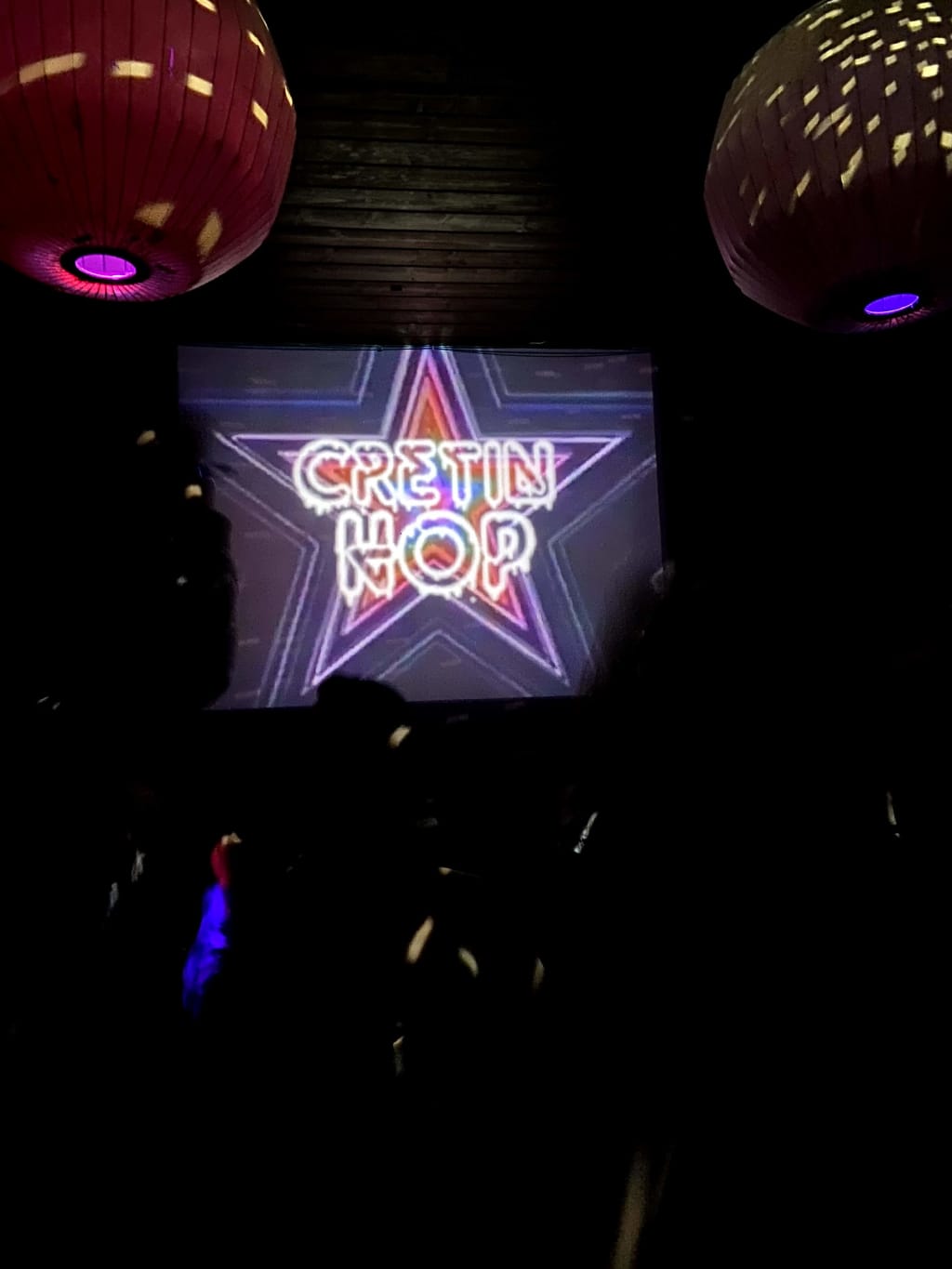 Admittedly, this will not be immediately cathartic. It will be more of a suave-yourself-up-to-go-out-with-the-girls-and-the-gays feeling. Post-pandemic, of course. This playlist (listen here) is truly meant for anyone hyping themselves up, either for a night on the town or grooving by yourself, but either way dancing needs to be involved. Listen to this straight through, starting when you start getting yourself ready for the night.
I actually love Valentine's Day because I love platonic love. I think it's a wonderful day to celebrate other types of love besides romantic. For Valentine's Days past, in high school and college, I would buy a bag or two of Hershey's kisses. I would then walk around campus, handing out a Kiss to anyone I knew. I hope this playlist serves as a Hershey's kiss to all of you.
Ready - How you see yourself
Let's get started with "What's Golden" by Jurassic 5, there's a WOOP at the beginning that gets everything going. Most of this article is for you all, but a lot of it is also me reminiscing about going out - I didn't think I would be reminiscing in my mid-20s. But this beginning is focusing on how you take care of and enhance yourself. I love this part, because I'm good-looking and love to make myself look even better - for me. By the end of it, you'll be looking and feeling Classic, so it's a good time to end with Nina Simone.
What's Golden - Jurassic 5
Hypnotize (2014 Remix) - The Notorious B.I.G
ICY GRL (Bae Mix) - Saweetie, Kehlani
Hot Girl - Megan Thee Stallion
Good as Hell - Lizzo
I'm Legit - Nicki Minaj, Ciara
Freakum Dress - Beyonce
Worth It - Fifth Harmony, Kid Ink
Buzzin - Mann
Feeling Good - Nina Simone
Set - How you'll be seen with a dash of Fuck all y'all that lost me
Your looks are set, maybe even with setting and/or hair spray. It's time to admire yourself, and play into a little bit of pettiness. "Best of Me" might be a controversial choice after Nina Simone, but the smooth ways of Nina Simone remind you who the fuck you are, and the rock of "Best of Me" reminds them who the fuck you are. You may have been dumb in dating some dumb people. You may have had your heart broken. You may have been the one getting forgotten. But tonight, you're remembering that you are the genius, and the heartbreaker, and getting your own "forget you" on.
Best of Me - Morningwood
She's a Genius - Jet
Sugarbaby - Morningwood
How to Be a Heartbreaker - MARINA
Bad Karma - Ida Maria
IDGAF - Dua Lipa
You Broke Up with Me - Walker Hayes
Enjoy - Let's go out
Pettiness is out - enjoying the moment is in! This is like the part of the night where the DJ plays the best songs so you're feeling good at last call. Get the stress out of your body through your hips and up to your shoulders. My advice: dance in front of your mirror when no one else is around. What do you have to be embarrassed about? It's just you being sexy! You run this!
We Run This - Missy Elliott
Trini Dem Girls - Nicki Minaj, LunchMoney Lewis
Shake Senora - Pitbull, T-Pain, Sean Paul
Simon Says - Megan Thee Stallion, Juicy J
Boys - Lizzo
Kiss the Sky - Jason Derulo
Fireball - Pitbull, John Ryan
Mr. Brightside - The Killers
Take Me Out - Franz Ferdinand
Moving In the Dark - Neon Trees
The Anthem - Lil Jon, Pitbull
Uptown Funk - Mark Ronson, Bruno Mars
End the night on a high note. I love the feeling of satisfaction after a nice night out, knowing that I had a good time and that as I listened to these songs, they listened to me. They know I look good, they know I can be petty, but mostly, they know how to have a good time. Ready? Set! Enjoy you.