Streets, 2 Rap, 2 Taking OVER the TRAP
Big Script is a Force in the Atlanta Hip Hop scene to be recon with
"2 Live N DIE N The A" Joliet D.O.E.
Known to many as " Big Homie Doe", born Arlynd Joliet Edwards contrary to many beliefs he's not a native Atlantian. Born and raised in Joliet, IL, this young King learned early how to maneuver the streets and started to find his true passion, that would ultimately lead to his calling. Joliet, IL, in the streets of Parkwood is where he studied, worked hard, and perfected his craft as an independent artist. But it got better and it didn't stop there!
A husband and father, Doe is committed to family growth and leaving a legacy to be remembered for years to come. I like to call this creating generational wealth, for his kids are very involved in his endeavors. We need more men like this that's willing to not only invest time in business, but incorporate our youth, especially our children that lots of times get left in the rear or forgotten about, in the chase to the top in the EVIL MUSIC industry. I'll cite Future and so many more big name artists that act like they don't have kids half the time. Doe is a stand up legend for this effect.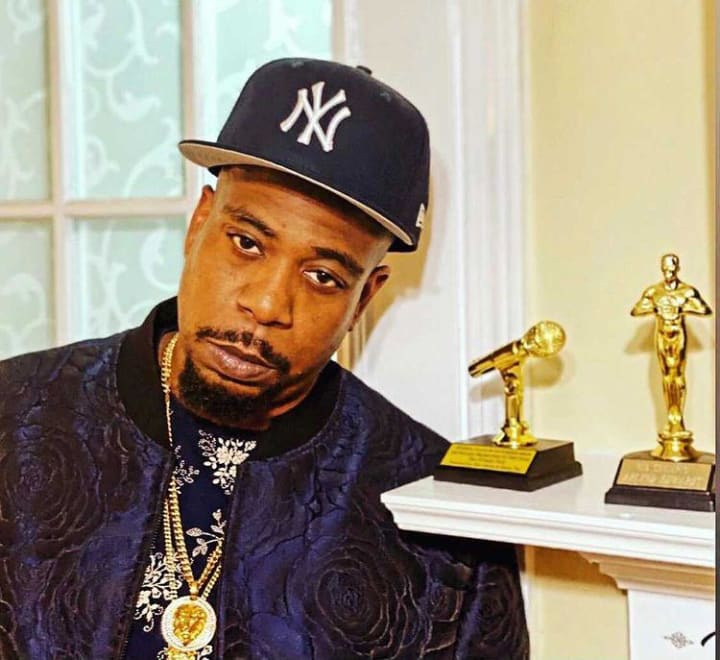 Joliet is a city in Illinois, United States, located 30 miles southwest of Chicago in Will and Kendall counties. With a population of 150,362, the city is the third-largest in IL, and frankly not saying people don't make in the music industry out of Joliet, cause they do. But "Big Homie Doe '', had the odds against him, that's a fact, especially with so much competition. Now, you would think he would have just done his little thing and just kept it at that but, that's exactly the point of this all, RIGHT? That's normal, and we're talking Goat-talk here, we're talking about a walking ICON, living legend, and OG in the game. Stamped in multiple cities as a bigstepper, Big Homie Doe is well respected and looked up to by many aspiring artists young and old!
Look Grab a cup of coffee, juice, or water but this just the ice we ain't even hit the iceberg yet.
As stated earlier Big Homie has been to multiple states doing shows performing, promoting multiple businesses, and leaving a life long imprint on every city's soil he touches. He has performed and been featured dozens of times in front of large audiences, sold out venues, and intimate settings. Doe's charismatic flow on the mic and star studded confidence sends ripples and waves throughout his performances pulling fellow artists and concert goers to gravitate to his unique storytelling raps of his humble beginnings, and journey to success.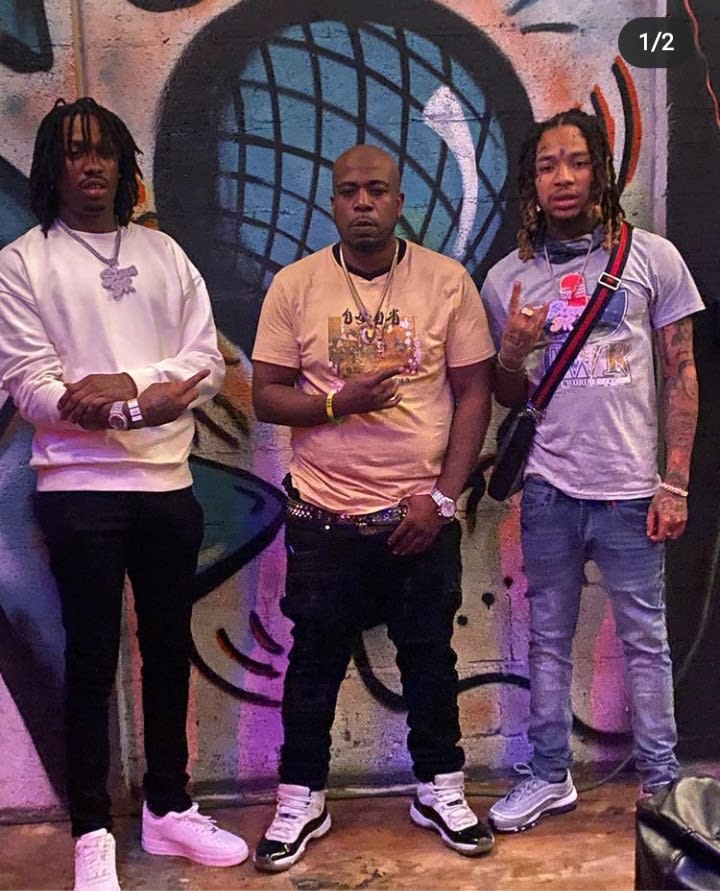 Opening with artists such as; Pusha T, Twista, Doe or Die, Mystikal, Joe Budden, Shawna, Kirko Bangz, and more Doe proved to be a headliner in the game, and well respected in the Chicagoland Music industry.
Doe alongside his business partner formed Kouple Grand Entertainment where the brand began managing and promoting artists. This is where Big Homie Doe really started to cater to his now passion for the music GAME. Doe is committed to the success of his artists by helping them achieve success in the path paved by hurdles he has already crossed. Not only his artist does he or is he willing to cater too. He will help any striving artist with real talent that's really out here grinding. "Hustle exceeds TALENT", is what he said in an interview earlier today, and I felt that ish.
Successful people do successful things. When you seek you find. It's easy when you get your mind made up as he did in his youth to become successful!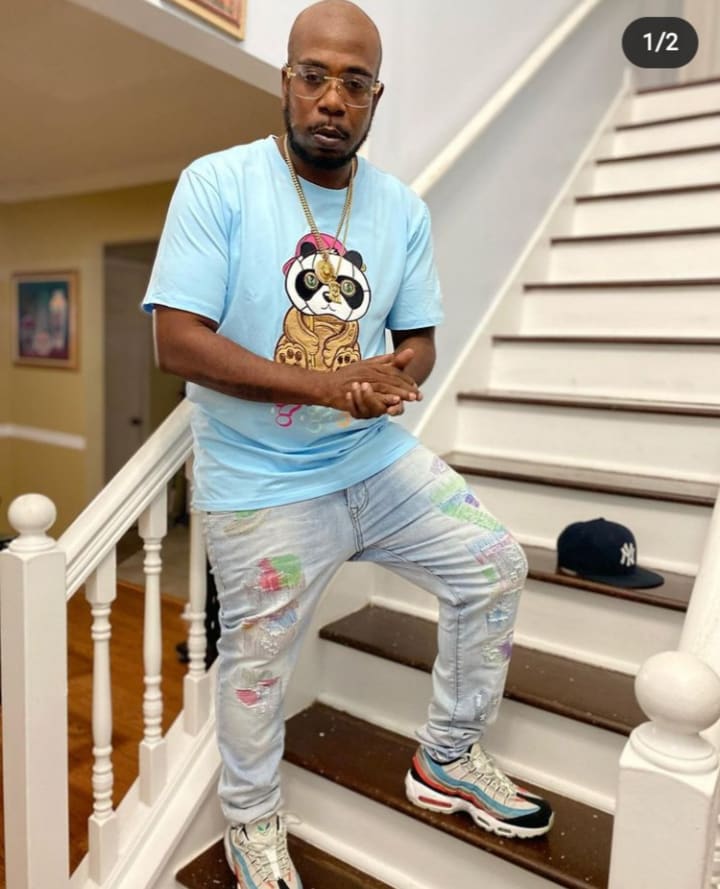 Doe migrated to Atlanta Georgia promising to represent Joliet and put on for himself and the city he loves most and calls home. Through hardwork and perseverance Doe found great success hosting Big Script Saturdayz, 2020 Promoter of the year award from the Atlanta HipHop and Fashion Awards, 2021 CEO of the Year Nominee, and guest appearing on several radio shows and club venues. Doe has expanded his team of promotions, artists, showcases, and recording. His heart is in the music, and flows through his sound when he performs. Atlanta has a vibrant music business and is known as the capital of hip-hop, especially crunk, R&B and its offshoot neo-soul, and gospel music, as well as a thriving indie-rock and live music scene. Classical, country, and blues music have all been adequately represented in the past as well, and Doe has used this to succeed in a city full of black millionaires. To book Joliet Doe his contact information is here for your convenience, Bookings HERE.http://[email protected]
For his latest tracks you can check out his Videos HERE, and Music HERE.
https://music.apple.com/us/artist/joliet-doe/1435845375
https://youtu.be/XECv63KwDO0
Joliet Doe
Arlynd "Joliet Doe" Edwards
Email: [email protected]
Instagram:
@jolietdoe
@hitmylinepromotions
@kouplegrandent
Phone number: 678-430-6889
Credentials:
-CEO/Owner of Kouple Grand Entertainment, Hit My Line Promotions & Kouple Grand Managment
-CEO/Owner KGE Studio Atl
-CEO/Owner KGE Films
-Maneger of The Tunnel Atl
-Co-host at Internet Explosion radio show
-Artist Consultation
-Credit Repair
-LLC Funding Specialist
Expericnce:
-Promoter:
⁃ Creator of Big Script Saturdayz: a weekly artist showcase that gained popularity for paying independent artists for showcase performances
⁃ Creator of Real Rnb Tuesdayz: a live Rnb set for indie neo-soul artists with a live band
⁃ Can generate 10-20k a month in revenue
-Artist Management:
⁃ Over 20 years of experience as an independent artist
⁃ Managed the careers of several artists, producers, videographers, & sub-promoters *Most notable artist management of Peso Montana
-General Management:
⁃ Manager of Artisan Bar and Gallery night club
⁃ Tour management with access to an extensive network of clubs and promoters in several large US markets
-Spotify Curator:
⁃ Extensive network of Spotify curators
⁃ Comprise playlists that we use to help indie artists with promotions of singles and albums/projects
⁃ We have helped hundreds of artists gain streaming revenue*Most notable LA artist Tamaskin reached 1 Million streams on Spotify
-Credit Specialist:
⁃ Help artists understand their credit and how to repair, restore, and build credit
⁃ Advise artists on how to leverage credit to help maintain their careers
⁃ Access to hedge fund investors for business funding
Best regards,
Arlynd "Joliet Doe" Edwards
Ceo
KoupleGrand Ent LLC
KGE Management Group LLC
Hitmyline Promotions LLC
678-430-6889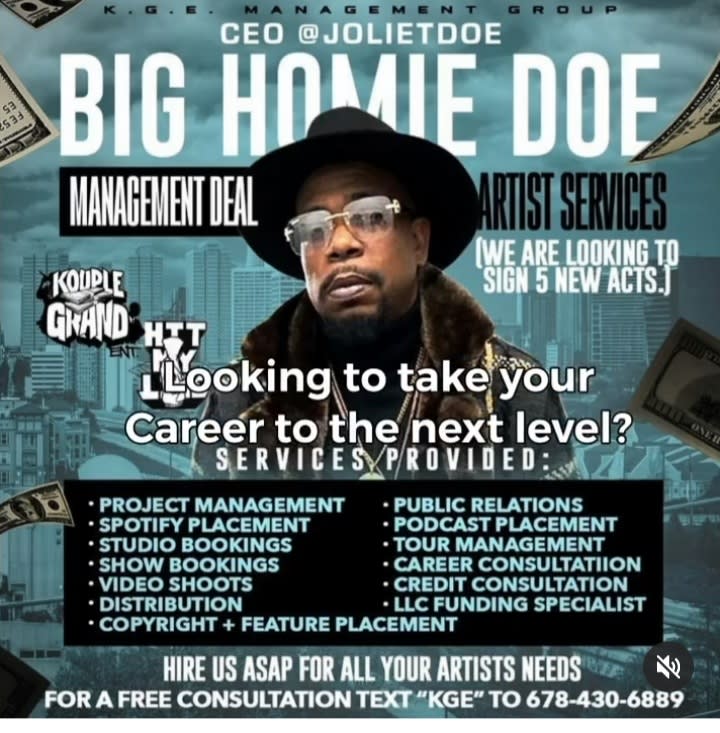 UNDERGROUND & INDEPENDENT MUSIC LIVES
By: Ladarius "El Pablo 1x" Trotter
rap
I am a singer, song writer and artist from West Memphis, AR. For my music please google me @ El Pablo 1x and find me on all your favorite platforms. My writing will touch the eager, my music will touch your soul. Tap in, dive in and stay UP
Receive stories by Ladarius "El Pablo 1x" Trotter in

your feed