'Straight Outta Compton' Sequel???
NWA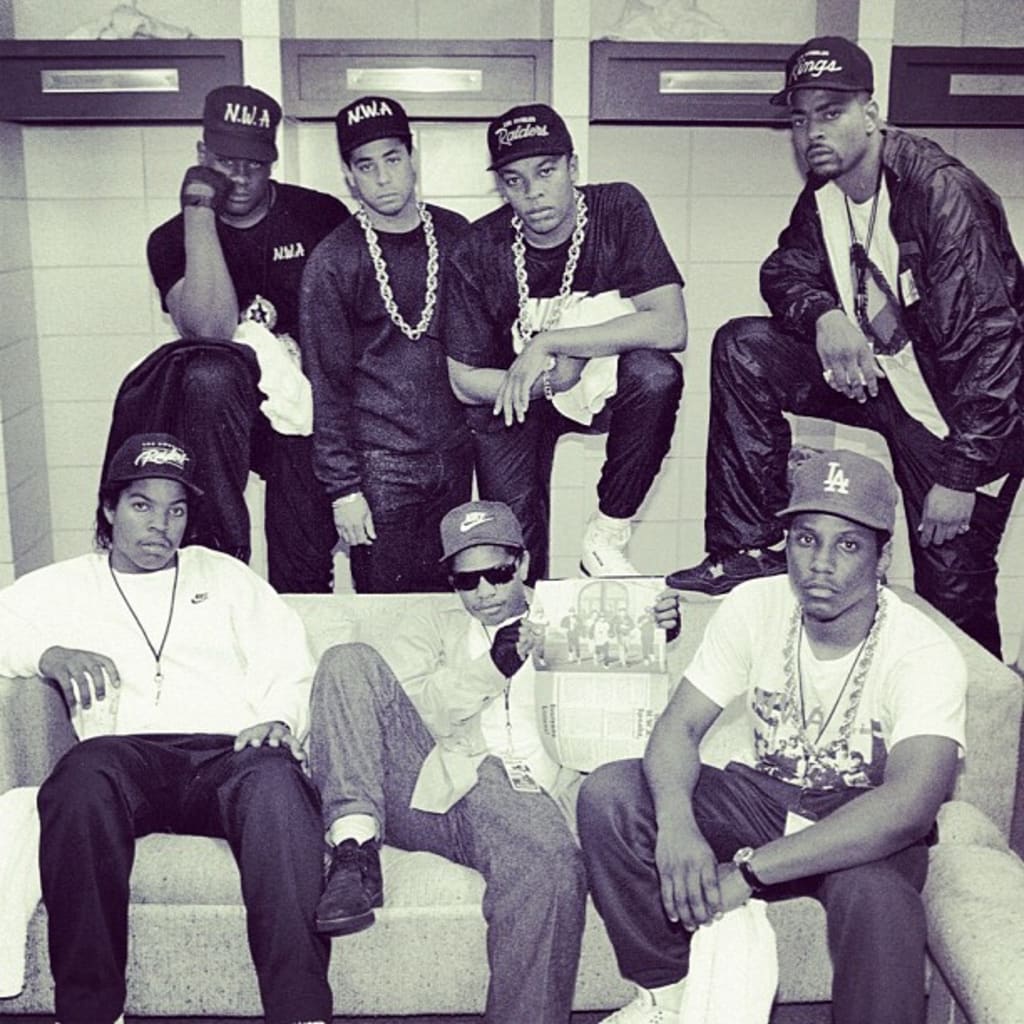 Released in 2015, Straight Outta Compton told the story of the up and coming rappers based out of Compton, California. The plot involved Dr. Dre, Ice Cube, Eazy E, DJ Yella and MC Ren who came together to form the group NWA in the late eighties. Granted 72 percent on behalf of Metacritic as well as 87 percent by Rotten Tomatoes, F. Gary Gray's picture received favorable reviews. In addition to N.W.A., cameos were provided to characters such as Snoop Dogg and Tupac prompting the notions of a sequel. Met with overwhelming public perception, the film demanded a sequel. Remaining unaffiliated with the Gray film cannon All Eyez on Me, directed by Benny Boom was released last year only to be met with extremely poor perception. This biographical portrayal of Shakur on the screen demands a redemption of the acclaimed rapper. A redemption that can only be delivered with the continuation of Gray's series.
Since it's inception Straight Outta Compton starring O'Shea Jackson Jr., Corey Hawkins, Jason Mitchell, Neil Brown Jr., Aldis Hodge, and Marlon Yates Jr. has prompted the concept of a sequel portraying the next chapter of Death Row Records. Encompassing artists such a Tupac and Snoop Dogg, a sequel would promise an intriguing continuation.
Despite the film's success, current information regarding its post-existence remains largely unknown. A brief search titled Straight Outta Compton Sequel reveals zero references to the internet movie database, an international network which contains various references to media worldwide. Leaving me to wonder whether or not we will be greeted by another film. However, after altering my search, instigated by the discovery of a TMZ video, I was directed to the title currently known as Dogg Pound For Life. In addition to the title, the website lists Melvin Jackson Jr. who is set to play Kurupt as well as Curtis Young reprising his role as Dr. Dre and Azad Arnaud playing Daz Dillinger.
Perhaps the reason why there is not a greater demand for a sequel is due to the fact that it is a story that has been interpreted through several other adaptations. Although NWA met their first initial cinematic on-screen recognition in Straight Outta Compton, artists such Biggie have been focused on in the 2009 Notorious, which focused on the life and times of Christopher Wallace, stage name Notorious Big. Released last month City of Lies focuses on the death of Tupac and Biggie and the mysteries surrounding their death. Born on June 16, 1971 Tupac was immersed in a life of political protest aimed at racism. Tupac Shakur, also known as 2Pac and Makaveli, is recognized for his influential role in the emerging rap scene during the nineties, releasing such albums as Me Against the World and All Eyez on Me. Tupac was gunned down on September 7, 1996 at a stop light. Despite predating my birth, which occurred over two decades ago, the death of the artists has remained a large discussion. Contemplation regarding events surrounding the east vs west coast dispute which led to animosity among the hip-hop community could be revealed through the spotlight of the film's plot.
Straight Outta Compton told the story of a group of young rappers coming out of Compton in the late eighties and early nineties. While focusing on their rise to fame the film also presented the demographics surrounding the time and how it affected the formation of NWA. Success on behalf of the critics as well as the public demanded the production of a second feature. Current information concerning the production of the sequel remains unknown, however, what we do know is that it will involve the Dogg Pound. Gray's film will introduce Snoop Dogg's story as well as allowing a reinterpretation of Tupac and Biggie and to once again focus on a 21-year-old murder.
Reader insights
Be the first to share your insights about this piece.
Add your insights