Still A Rainbow by Eye'z
All "Eye'z" and Ear'z should be on this talented artist.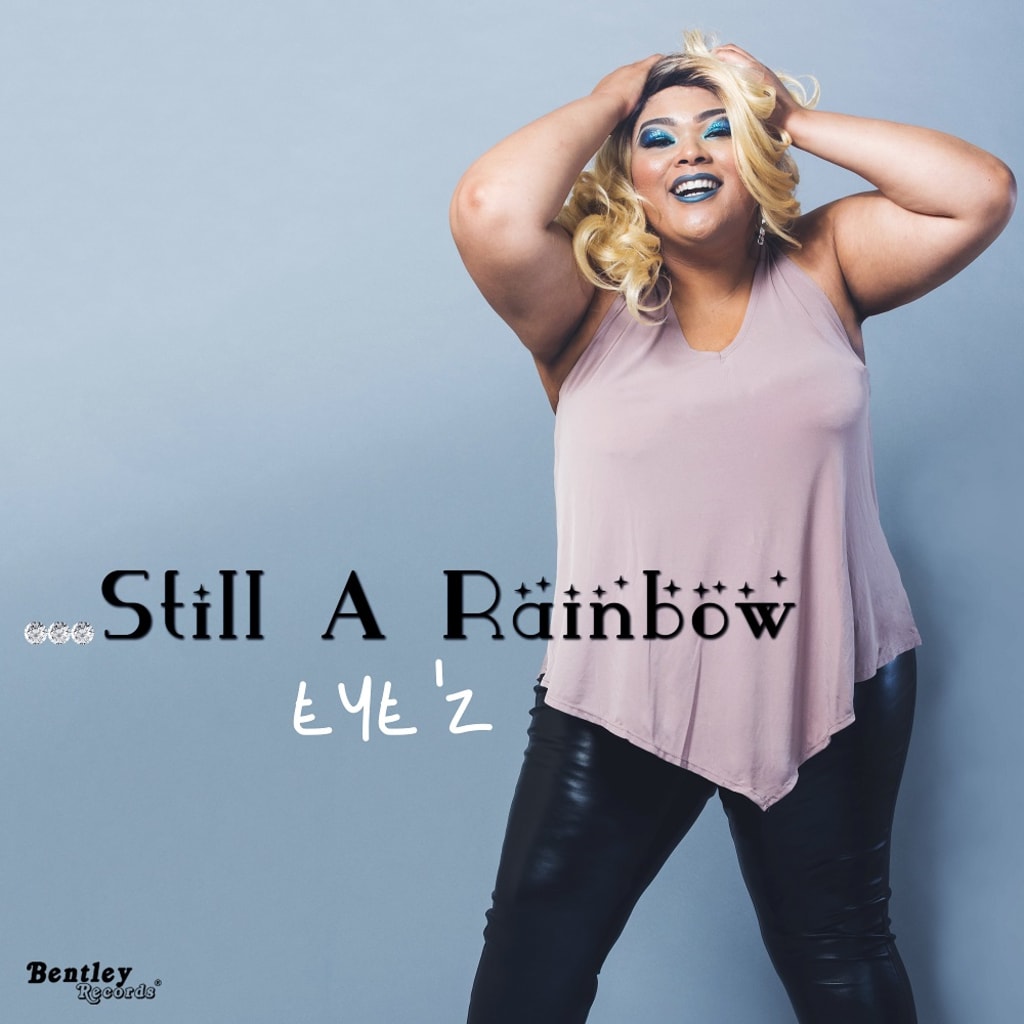 Radiating out of the San Francisco Bay is Eye'z, a dynamic singer, pianist and actress with versatility, flair and finesse. Versed in the genre of Pop she began her musical journey at the tender age of 4. Influenced by artistes like; Aaliyah, Johnny Mathis, Fats Waller, Little Richard, Frankie Lymon & The Teenagers , Michael Jackson, the Sugar Hill Gang, Eye'z crafted her own unique style. Motivated to attain success, she refined her skills by studying music, piano and acting at fine art schools across the San Francisco bay area. Eye'z went on to release a number of tracks including, "Go For It" and "Levitating" (remix) which was featured on Bongo Boy Records compilations and "Dedicated..." which was re released on Vol. XI. Her diverse artistry of staying true to her roots and embracing the modernity of music landed her a record deal with Bentley Records. Unabatedly, Eye'z compelling persona trickles through her music and forms a deep long lasting connection with the audience.
mySoundMusic's Q&A with Eye'z gives music fans a chance get to know this talented artist a bit better ....
What is your chosen genre?
Pop
How long have you been creating music?
Since I was very young! However I guess I would say officially 13 or 14 then officially Industry stuff at 15.
What drew you to the music industry?
Well I knew I wanted to sing. I think the industry stuff just comes with it. The experience of how things work in this business becomes familiar so it just comes with the artistry and the craft.
Please explain your creative process.
You know my real creative process is just sitting at the piano with out any pressure and creating. Though I am usually open to other ways & am able to do other things, That what I like the best.
Is there a hidden meaning in any of your music?
Sometimes but not really - lol. I think sometimes theres a double meaning with my music which happens alot so it that sense yes.
What is the best song you ever released and why?
Still A Rainbow... Because I had full creative control my audio person understood me better & his beatboxing was cute as well!
What is your favorite song(s) to perform? Or, if not performing, what song do fans seem to favor?
Right now I would have to say Lovely. It is simple & people love to sing along. But I noticed Fans really like my song go for it. They usually dm me or ask about it later.
Do you think you could get any better as an artist/band? If so, how would you achieve that?
Of course! I would love to continue on my path but add a few things. I have a feeling some of my new fans don't know what I've done in the past... that's kind of scary in a way because they never saw what I did before so they might know certain things that I used to do but don't do as often if that makes sense.
Are you strictly a solo act or do you collaborate with others?
I used to collaborate with other artists but it just doesn't work out so... I collab very little now.
Have you ever dealt with performance anxiety?
Actually sometimes I do. Sometimes when everybody is waiting for you & something goes wrong... Yeah I get a Little anxiety.
Tell about a magical moment or positive experience that has happened during your music career.
Once I was performing on a street corner, this guy just walking by, I started the groove part of my song All Eye'z On Me and he just turned around as if the song was calling him & walked over to me & gave me a tip .
What music do you listen to 'for fun'?
HIPHOP
Who inspires you musically?
It's so hard to say I think Sam Cooke and Jimmy Merchant
If one artist were to perform at your party, who would get the call?
Jimmy Merchant!
What advice would you have for someone wanting to follow in your footsteps?
Save up 5 thousand dollars, Record, set up your bmi account & do at least 3 photo shoots! But hire your own photographer none of this 3 party stuff.
How do you feel the Internet has impacted sharing your music?
You know, you never know who is listening to your music and I appreciate that a lot.
What is your favorite/best outlet to connect with your followers Instagram, Spotify, FB, Twitter, iTunes? How would you want them to follow?
Instagram... simply because it's fun. I also have a tiktok and youtube channel. I have ello if anyone ever uses that lol
What is one message you would give to your followers?
I love you! Thank you soo much for really enjoying my stuff, I see you!
What does the future hold for you?
I don't know. I would like it to hold another meet n greet tour!
Did I forget to ask something? Something you would like to say, that I did not address.
I think Sam Cooke is one of my biggest Influences. It took me a good while to realize that. Shoutout to Jimmy Merchant Devon Black and Dr Wright!