Speed Of Sound: A Music Podcast Of Sonic Distinction
What happens to a terrific podcast when it lasts only one season?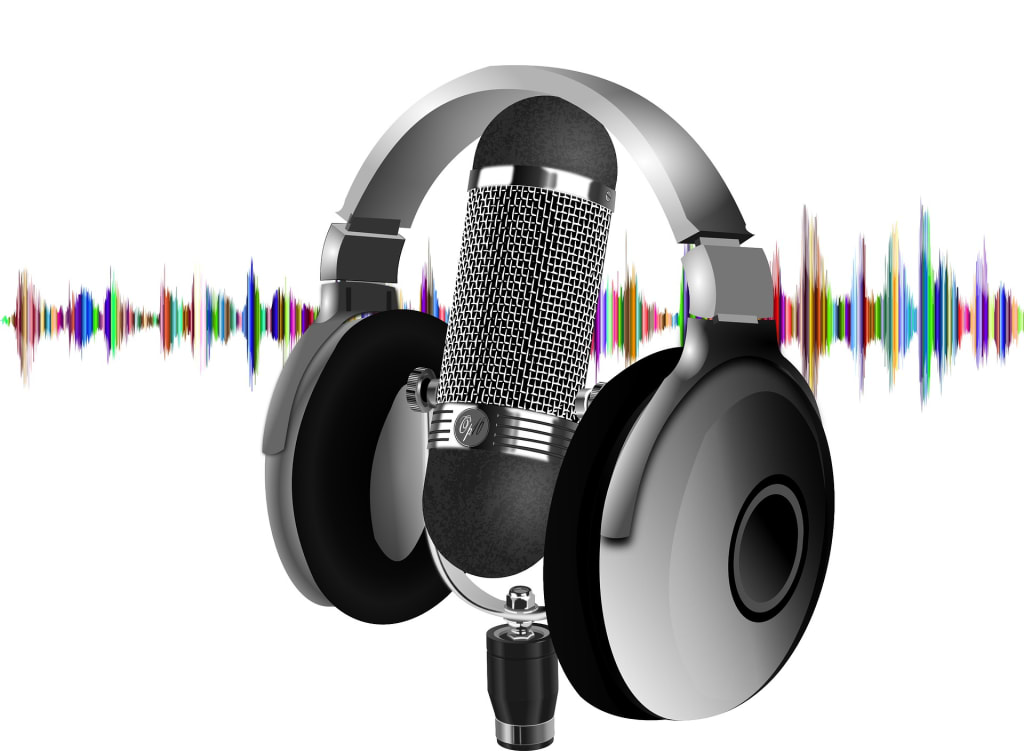 What happens to terrific podcasts when they only last one season? In TV, the shows are reinvigorated when reruns welcome a whole new audience. TV shows with a lifespan of one season include Almost Human, Firefly, Freaks And Geeks, and Whiskey Cavalier. All four of those shows should've had longer broadcasting lives.
Where's the graveyard for podcasts that only lasted one season? In podcasting, it's often that the producer or host is busy with other projects, not a lack of listeners. But where can you find terrific podcasts worth listening to that have ended for one reason or another? There is not a TBS, which runs reruns of old sitcoms, in podcasting.
Today, I am recommending a music podcast that has not released an episode in two years.
Speed Of Sound was an iHeart podcast that billed itself as a podcast that will examine the stories behind hit songs, successful bands, and musical genres. In a sense, the podcast, however, was so much more than that.
Not just a podcast about Billboard hits and unveiling eye-popping numbers about record sales and weeks at number one, the podcast contextualized music inside the bigger bubble of pop culture, socioeconomic trends and the hidden dungeons of the music business.
Consider the second episode about The Beatles rise to fame in the U.S. in February 1964. Greenberg published his first book, called "How the Beatles Went Viral In '64", about the Beatles' rise to U.S stardom in 2014. The book was even excerpted as a cover story in Billboard magazine in January 2014. So Greenberg used that inside knowledge to weave a tale of how The Fab Four, blessed with talent, also benefited with an odd confluence of cultural, generational and global factors that created the illusion of their "instant fame" in the U.S.
Here's where the podcast truly excelled. First, Greenberg — although intimately familiar with this material — possesses perfect pitch for immersive storytelling. His dramatic narration, his vivid descriptions of characters like TV Host Ed Sullivan and Capitol Records president Dave Dexter, who thought The Beatles would never make it in the U.S., breathed life into the story of the lovable moptops.
True to its name, Speed Of Sound used varied and well-blended sounds and voices in its episodes. Old interviews, new interviews with key characters, TV show audio clips, song clips, and different people often voicing these characters creates the illusion of a painstakingly crafted tale instead of a straightforward recount of famous musical artists and their chart hits.
He can do it all
One major reason that the podcast is so compelling is its host — Steve Greenberg, who is recognized for "discovering" popular musical acts such as Hanson, Baha Men, Jonas Brothers, Joss Stone and AJR. He received a 2000 Grammy Award in the "Best Dance Recording" category as a producer of "Who Let the Dogs Out?" by Baha Men. Greenberg also won a 2019 Grammy Award in the "Best Album Notes" category for his essay featured in the "Stax '68: A Memphis Story" boxed set.
From 2005 to 2006, Greenberg was the president of Columbia Records, where he produced the debut album by the Jonas Brothers.
Prior to founding S-Curve Records, Greenberg was Head of Artists & Repertoire for Mercury Records, where he served as executive producer of Hanson's single "Mmmbop", which spent three weeks at number one on the Billboard Hot 100 chart, and their debut album Middle of Nowhere.
He was also nominated for Grammy Awards in 1992 in the "Best Historical Album" category as the producer of "The Complete Stax/Volt Singles 1959–1968" boxed-set and in 1995 in the "Best Album Notes" category for "Otis! the Essential Otis Redding.
As a writer, Greenberg contributed the chapter on Sugarhill Records to the book "The Vibe Magazine History of Hip Hop" (1999) and the chapter on pop music in the 1980s to the collection "Living In the '80's" (Gil Troy, ed.), published by Oxford University Press in 2009.
Podcast with a twist
The third and fourth episodes were about the early 60s dance and hit record sensation The Twist by Chubby Checker. Here is where Greenberg's insights spin a tale involving everything from a mob-controlled bar in New York City, the growth of youth culture in the early 60s, the optimism of the JFK administration, the racial segregation so ingrained in society and even Dick Clark and some of the machinations on American Bandstand.
It's rare that a podcast about a dance phenomenon where people can swivel their hips could be a beacon for so much that was broken about our society in the 50s and early 60s. Greenberg presages generational clashes when he tells listeners that once adults began to embrace and enjoy The Twist as a dance, kids then quickly moved on to other dances and music simply because it had become "square."
You should be dancing
During its one season, Speed Of Sound released a four-part series on Disco and again Greenberg isn't content to explain the intricacies of Donna Summer and the Bee Gees.
Greenberg recounted how Disco began and ended with riots, 10 years apart, almost to the day — the Stonewall Uprising of 1969 and Disco Demolition Night at Comiskey Park in '79 — but its roots stretch back much further.
Greenberg detailed how early DJs like David Mancuso, Francis Grasso and Nicky Siano helped establish the archetypical stylings and techniques of DJing, establishing signature sounds, extending grooves, avoiding the hits, and stringing together disparate records. Their innovations helped make DJs the stars of nightlife.
Greenberg details the unique musical attributes of Disco and how Philadelphia soul artists like MFSB and Eddie Kendricks established the dominant musical characteristics of disco: the long lengths, the four-on-the-floor pulse, the open hi-hat sound, and more.
Then Greenberg explained how disco entered the mainstream with the release of The Hughes Corporation's "Rock The Boat" with a version that bolstered the bass and drums to give it a distinctive sound that would resonate on dance floors. It was an immediate sensation that went to number one in the US.
Music to my ears
There are already plenty of terrific music podcasts in circulation. Switched On Pop, Song Exploder, Slate's Hit Parade and others excel at either explaining how music can be dissected into its component parts, how a song is composed and recorded, or why and how songs perform on the Billboard charts.
Speed Of Sound was unique because it can perform all of these musical and narrative functions while connecting popular music to the societal, political and generational forces that infuse meaning into the music that goes beyond tempo, timbre or theatrics.
You can listen here.
There are many "ear worthy" podcasts that only lasted one season. How can we listen to them? Where is the resource to find them?
Let me know about one-season podcasts that you believe are still worthy of ear-time, and any resource to find podcasts that have "passed on" but can still be resurrected by a new audience.
About the Creator
I am a South Jersey-based author who is a writer for the Pod-Alization podcast blog on Substack, Ear Worthy on Medium, Podcast Reports on Blogger, Auditorily on Vocal and The Listening Post on Tealfeed.
Reader insights
Be the first to share your insights about this piece.
Add your insights