'SOUTHSIDE' from Sam Hunt is Yet Another Game Changer
The sophomore album follows up 2014's Montevallo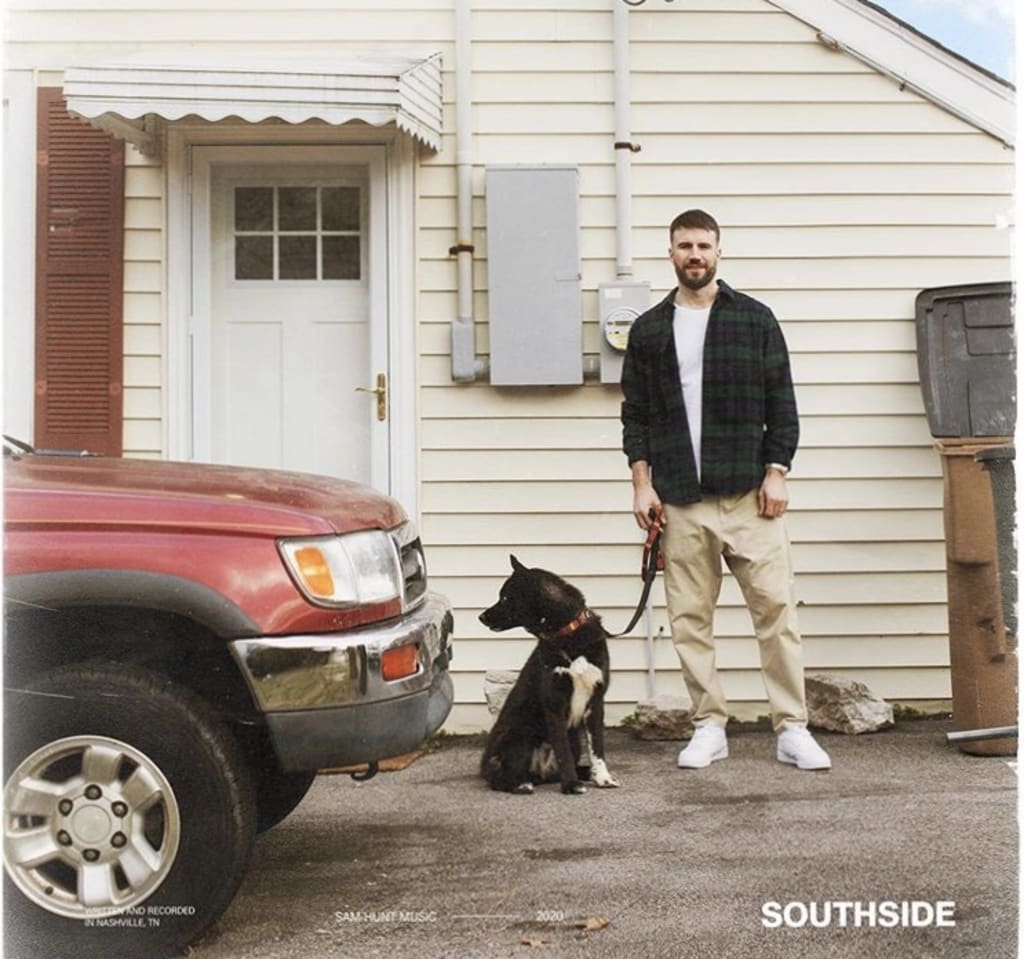 Photo Credit: Instagram @samhuntmusic
It's been almost six years since Sam Hunt released his debut album, Montevallo. A record that defined a new generation of Country music, and sky-rocketed him to worldwide stardom. The album was nominated for 'Country Album of the Year' at the 2016 Grammy Awards, and also earned Hunt a nomination for 'New Artist of the Year.'
Fast forward to 2020, and SOUTHSIDE is one of the most anticipated albums ever. It is rare for an artist to leave more than two years between albums, let alone 6, especially when their debut's were as successful as his. So, was it worth the wait?
The answer is yes.
We have been listening to tracks off this new record for years without knowing they'd ever be released on an album. 2017 saw Hunt release his most personal song to date "Drinkin' Too Much" in which he professed his love once again, for his teenage sweetheart - and now wife - Hannah Lee Fowler. Safe to say it worked! The song didn't generate much buzz, but it's personal message obviously meant something as it is the last track of the new record. Other singles that feature are 2017's "Body Like a Back Road" that stormed the charts, earned numerous nominations for Grammy's and CMA's, and is now classed as one of the best Country songs of the last decade. So it's no wonder it was added to the track list straight away. It's follow up single, "Downtown's Dead" also features. Whilst a disappointment to some that these songs are already known, they deserve a home, and give the album a familiar feel making you intrigued to see where it goes.
Although these were all pre-released, the first official SOUTHSIDE single, "Kinfolks" was released in October 2019, right before the album announcement. It peaked at number 1 on the US Country Airplay charts, and the wondering of if Sam Hunt would ever release a sophomore album went away. "Sinning with You" was released in January as a promotional single, a slower track that nods to his faith, upbringing and relationship with his wife, who is the daughter of a pastor.
March then brought us the next official single, "Hard to Forget" which is currently circling the charts. It samples honky tonk hit "There Stands the Glass" which was released by Webb Pierce in 1953. The sample was co-writer Luke Laird's idea, and was pieced together with Hunt alongside Shane McAnally, Josh Osborne and Ashley Gorley. A writing dream team if you ask me. The song doesn't only sample classic Country, but is written like it too, and features some classic Country wordplay, singing "baby, you're playing hard to forget."
Now many people will criticise Sam Hunt for "not being Country" but as the age old conversation goes, what is Country anyway? One thing that is unquestionable however, is his lyricism. Something that stands out and beyond throughout this entire record. Ultimately all of the tracks have a least one line that'll make you rewind and relate, but some stand out more than others. "2016" is one of the more vulnerable tracks, that starts off the album, and is more stripped back than other songs. But it's heartbreaking precedent makes it an early favourite, and definitely sways back to the more traditional Country style of Hunts. This style is also more prominent in "Let it Down" and "Nothing Lasts Forever" - two completely different tracks, but a cut from the same cloth. Other notable tracks are "Young Once" and "Breaking Up Was Easy in the 90s", which is a sure fire number one if released as a single. Both songs could fall into a Country/pop category, but if you stripped them back, you can see the Country lyrics through and through. Songwriters of the tracks with Hunt, include frequent collaborators Zach Crowell and Josh Osborne, as well as Matt Jenkins, Chris LaCorte and Ernest K.Smith, all well established Nashville writers.
And for those of you that love Sam Hunts infamous sing-speaking, which ultimately made him who he is after the release of "Take Your Time", there is a track for you! "That Ain't Beautiful" summons a girl to reflect on her actions in verse, as he sings 'that ain't beautiful, no that ain't you' through the chorus. It doesn't give you quite as much depth as the other tracks, and is slightly trivial, but no doubt showcases some classic Sam Hunt, and slyly breaks your heart at the same time.
All in all, there were high expectations, but they've been met. It was questionable as to whether SOUTHSIDE would create the same buzz, or be as original as Montevallo, yet there is still so much surprise and desire for more. People can examine his stylings, or catechize his 'Country-ness', but they can't deny he is a master of his craft. With so much comfort in who he is as an artist, Hunt has a talent of creating music that makes you listen, whether you want to or not. SOUTHSIDE is a great record, that will do great things, you just wait.
SOUTHSIDE is out now. You can catch Sam Hunt on tour later this year, dates and tickets are available on his official website.
Like what you read? Follow me on Instagram @behindthesounds_ for daily country content and to be the first to hear all about my new blogs!