Sour Made Me Scream and Cry: You Heard It Here First!
A short review on Olivia Rodrigo's debut album "Sour"!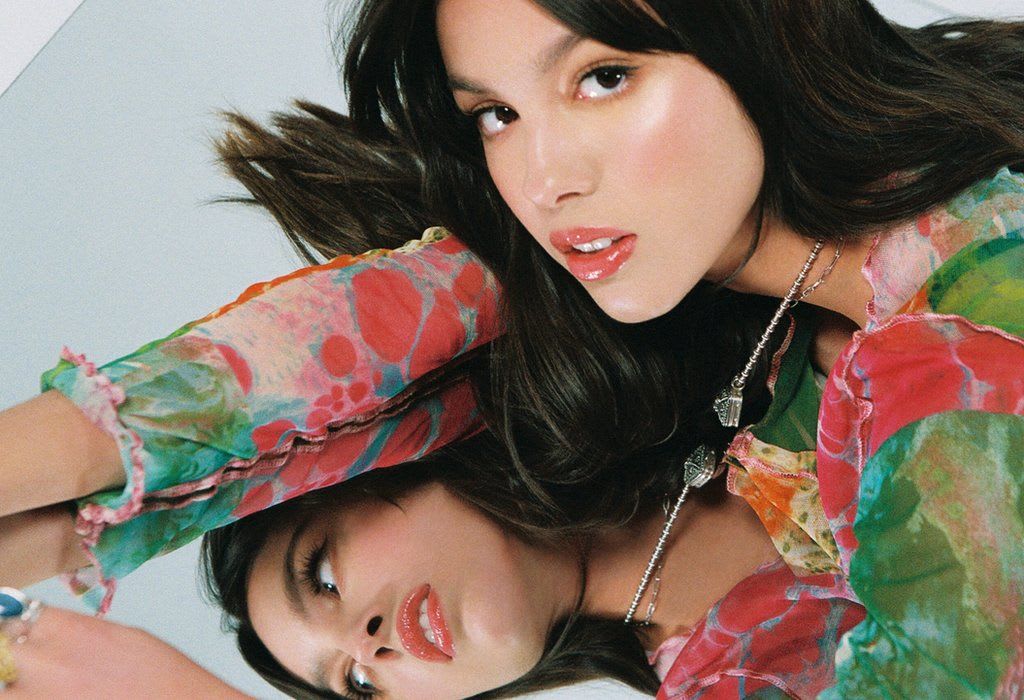 Photograph by Stefan Kohli.
Sour is an album for the bittersweet and I am more than sure I am one of them.
꒱࿐♡ ˚.*ೃ࿐♡ ˚.*ೃ࿐♡ ˚.*ೃ࿐♡ ˚.*ೃ࿐♡ ˚.*ೃ࿐꒱
Olivia Rodrigo is a new age Taylor Swift, with diaristic lyrics and a way of singing that hits you right to the core. Her lyrics are relatable (even to people like me, who haven't even dipped their toes in the pool of relationships yet) and makes you feel as though you're also going through a break up. The way she intertwines genres from hard hitting ballads to the messy first track on the album brutal, you never get bored or less surprised than before.
Sour is an ever evolving story, sub plot lines intertwining in between the lines and harmonies, all colliding into one huge, messy, beautifully gut wrenching story. The main storyline or the root of the problem (if you will) is that Olivia Rodrigo got her heart broken and needed to talk about it. It's nothing more, nothing less. I quickly realised that it didn't matter if you had never had a heartbreak like Olivia's, or, if you had, because she just needed people to listen and most importantly ... feel.
And boy, did I feel.
I felt it down to the deepest depths of my soul, the lyrics tugging on any and all of my heart strings, tears blurring my eye sight, as I held my teddies and spent half of the time listening to the album either: bopping my head and stomping my feet, wiping away my tears or closing my eyes and lying down face first with my head in my pillow. It was an experience like no other and one that still occurs every time I listen to the album.
Brutal is messy and it feels like everything my younger self needed to hear. Scratch that, my 22 year old self needed to hear it too. Because, yeah, growing up is fucking exhausting and it's even more so when you're thrown into the spotlight as a barely 18 year old, being held under a microscope for a relationship you were in. Like many celebrities, who the songs are about, for a while felt more important than the actual gut wrenching content of the songs.
It shouldn't matter who the songs about, you should just feel it. Right?!
To go from brutal to traitor is an interesting turn of events, that makes me feel sick to the stomach that someone could make a person feel like that. Traitor is slow and beautiful, making me sway and scream the lyrics at the same time. The famous lyrics: "It took you two weeks to go off and date her / Guess you didn't cheat, but you're still a traitor."
Olivia's song writing skills are unmatched from anything I have heard from a young star before. They are self assured, mixed with the doubt, sadness, confusion, jealousy and anger that comes with a break up; as well as trying to figure out who you are as a person.
At a young age, you're never going to know who you fully are, but it seems as though Olivia is halfway there.
That's something to admire.
꒱࿐♡ ˚.*ೃ࿐♡ ˚.*ೃ࿐♡ ˚.*ೃ࿐♡ ˚.*ೃ࿐♡ ˚.*ೃ࿐꒱
"Know that I loved you so bad, I let you treat me like that, I was your willing accomplice, honey."
Are lyrics that quite simply: haunt me.
Favourite Crime feels like a shadow I cant quite shake, a song that follows me around and weighs down on my shoulders.
The first time I listened to it, for some reason it resonated, even if I haven't been through the exact same situation Olivia has, I felt every single word like a punch to my stomach. It made me feel sick, as I slapped my hand across my face and listened in awe. The way she intertwined metaphors along side how she feels is the one thing that kept mesmerising me through out listening over and over to this album (at this point, more times than I can count!). It feels like I'm listening to snippets of her journal, that with no doubt I'm pretty sure we are.
Where as songs like good 4 u makes me want to stomp my feet around London and yell at anyone who gets in my way, or even better has ever done me wrong.
The songs on the album are powerful, in the way that they are written by a woman who has gone through a serious heartbreak. They are sung by a girl who is self aware of her emotions and that's really refreshing.
[ I don't think there are as many people who are as self aware as Olivia Rodrigo is and I cant help but be really proud of her. ]
For me, Olivia's age was the least of my worries after I had finished wiping away my tears listening to tracks like happier or enough for you. My main concern was finding the boy who broke her heart, to sit down and have a conversation with him on what the hell he was thinking?!
꒱࿐♡ ˚.*ೃ࿐♡ ˚.*ೃ࿐♡ ˚.*ೃ࿐♡ ˚.*ೃ࿐♡ ˚.*ೃ࿐꒱
Sour is important. Heart break is important. Just like falling in love is.
And Sour encapsulates all of those feelings and the importance of embracing everything that is messy and all of those other moments in between.
꒱࿐♡ ˚.*ೃ࿐♡ ˚.*ೃ࿐♡ ˚.*ೃ࿐♡ ˚.*ೃ࿐♡ ˚.*ೃ࿐꒱
celebrities
About the author
writing whatever is on my mind and about music i really like (and sometimes don't like) ... or something like that <3
Reader insights
Be the first to share your insights about this piece.
Add your insights