Songs About Long Distance Relationships Every LDR Couple Should Listen To
Because You Might Have To...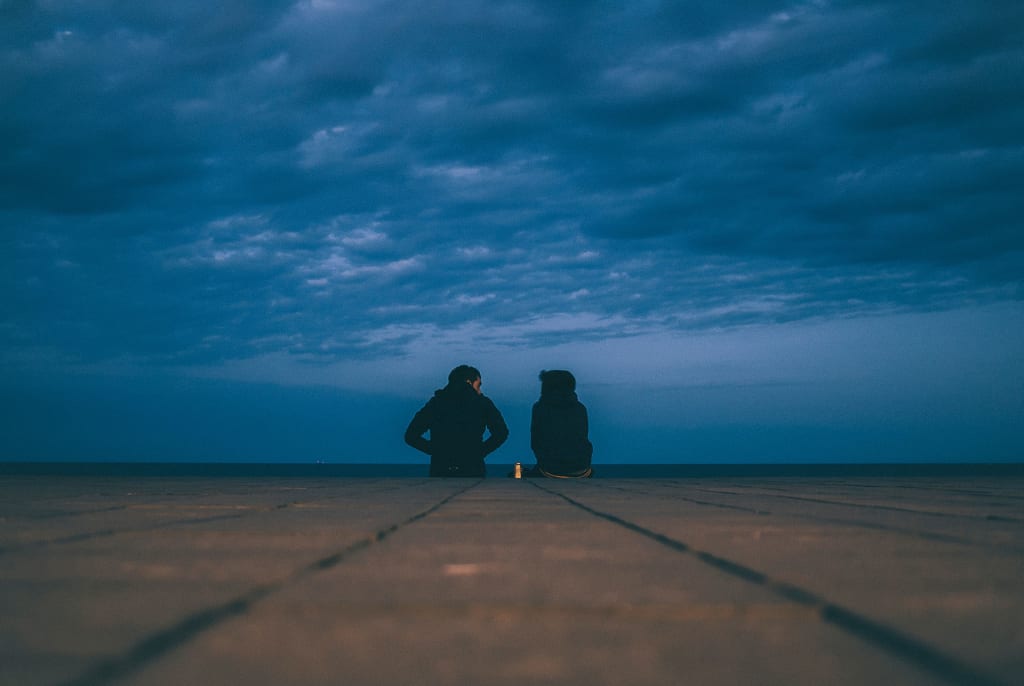 Songs about long distance relationships have been around as long as there have been long distance couples. It was John Donne who first underlined the ache of romantic separation in his poem, "A Valediction: Forbidding Mourning:" "Our two souls therefore, which are one, Though I must go, endure not yet A breach, but an expansion, Like gold to airy thinness beat." From here it's straight to The Beatles' "P.S. I Love You." Is there anything harder than long distance love, if you're in it? Probably not. Long distance couples have a tough row to hoe, for sure.
There are plenty of classic songs about long distance relationships, many of them the perfect soundtrack for driving the thousand miles between you and your love. Some of them are impossibly sad, like Peter, Paul and Mary's version of "Leaving On a Jet Plane," which perfectly captures the sadness of leaving one's love behind, and Carole King's "So Far Away," which bemoans a protracted separation.
A classic tearjerker from the sixties is Simon and Garfunkel's "Kathy's Song," from their 1966 album Sounds of Silence:
"My mind's distracted and diffused. My thoughts are many miles away. They lie with you when you're asleep. And kiss you when you start your day."
Perhaps the best, most danceable track about long distance love recorded during the 70s is The Rolling Stones' "Miss You" from their 1978 masterpiece and disco experiment Some Girls:
"I've been holding out so long. I've been sleeping all alone. Lord I miss you. I've been hanging on the phone. I've been sleeping all alone. I want to kiss you."
It's so unbelievably good it makes you actually want to miss someone, as long as you can do it as a millionaire rock star on the loose in New York.
Of course one of the biggest hits of the eighties is about long distance love, John Waite's chart-dominating "Missing You" from his 1984 album, No Brakes, which also includes another great long distance love song, albeit about heartbreak, "Restless Heart," which is also one of the decade's best videos.
I love "So Far Away," the opening track from one of the biggest albums of 1985, Brothers In Arms, by Dire Straits. As long distance love songs go, this one's rather upbeat and is more concerned with the present yearning than the long-term suffering:
"I'm tired of being in love and being all alone. When you're so far away from me. I'm tired of making out on the telephone. When you're so far away from me."
It's more lighthearted than other songs of this ilk, a sort of playful take on navigating that thousand miles.
Springsteen also gave us a few great songs about long distance love, particularly "Valentine's Day" from his 1987 masterpiece, Tunnel of Love. Like "So Far Away," it's more hopeful and humorous than it is forlorn:
"I'm driving a big lazy car rushin' up the highway in the dark. I got one hand steady on the wheel and one hand's tremblin' over my heart. It's pounding baby like it's gonna bust right on through. And it ain't gonna stop till I'm alone again with you."
It's more about the way there than it is about the distance between.
No one put it better than Paul Westerberg, however, with the song that closed one of The Replacements' best albums, Pleased to Meet Me, from 1987, "Can't Hardly Wait":
"See you're high and lonesome. Try and try and try. Lights that flash in the evening. Through a hole in the drapes. I'll be home when I'm sleeping. I can't hardly wait."
Richard Marx closed the eighties, in 1989, with a ubiquitous ballad, "Right Here Waiting," an ode to devotion and steadfastness.
Recorded closer to the 21st century, one of the saddest songs I know about separation is Counting Crows' "Raining in Baltimore," a piano ballad that hearkens back to Carole King:
"I miss you. I guess that I should. Three thousand five hundred miles away. But what would you change if you could? I need a phone call…"
I also love The Gin Blossoms, "Mrs. Rita," a brilliant song about a bereft young man consulting a psychic about a distant and somewhat undecided love:
"Tell me Mrs. Rita what's it say in my tarot. Read my palm and tell me why do lovers come and go. Is she coming round for me once again, around or was that just the end? I just hope she's coming round again."
Another early Nineties classic is Del Amitri's "Sometimes I Just Have to Say Your Name" from their 1992 album, Change Everything:
"With the sweet drip of every raindrop. Time brings you closer to me. And with each new sign at every train-stop. Another hour without you is consigned to history. And with each tick of my alarm clock. I get crazy for the days to get to you. When I can hold you and kiss you and have you. Instead of staring at some photo like a fool."
Significant modern contributions to this genre include Snow Patrol's "Set Fire to the Third Bar," featuring Martha Wainwright.
Let's face it, though as long as there are long distance relationships, there will be songs about long distance relationships. If you're unfortunate enough to find yourself in one, at least you've got plenty of incredible songs to help you through all of the in between days, as The Cure put it way back in the eighties.
Good luck!
About the Creator
David A. Porter has been the editor at large for Stereo Embers Magazine, an online music site, since 2007. David received an MFA in Creative Writing and an MA in English from San Francisco State University. He is a Rutgers graduate.
Reader insights
Be the first to share your insights about this piece.
Add your insights