Song of the Year
"Lockdown," by Anderson .Paak will be remembered as an anthem of 2020.
As we pass the midway point through the seemingly-endless year 2020, it's impossible to predict what the next six days will look like, much less six months. But it's safe to say that almost none of us will forget the general trajectory of events that have transpired. First came the global pandemic, tanking the economies of world powers after they shamefully denied the danger of Covid-19. Then, the calls from conservatives to reopen businesses before the virus was contained (it still isn't).

And then came the radicalization of millions, witnesses to recurrent state-sponsored violence against Black, Indigenous, and People of Color across the United States and elsewhere. It came to a head in late May, when George Floyd was brutally murdered in the streets of South Minneapolis, in a neighborhood I, myself, used to frequent.
The demands to deconstruct White Supremacy and decolonize communities of every size are ringing out, worldwide. Meanwhile, police forces and other armed, militaristic troops are countering with rubber bullets and tear gas (sometimes in violation of state or local laws, usually without provocation or warning) against peaceful protestors. And that's to say nothing of the behaviors of private citizens.

This is the revolutionary reality Anderson .Paak sings about in "Lockdown," backed by a funk groove of which I believe Marvin Gaye himself would heartily approve. The track is accompanied by a beautiful and heartbreaking video depicting Anderson and friends ostensibly taking a break from the Uprising to recharge and reflect on the events of the moment. As the camera pans across their faces, the resignation, determination, exhaustion, and fear are palpable. This isn't acting for a music video. These are genuine expressions of what this moment feels like for so many of our human siblings.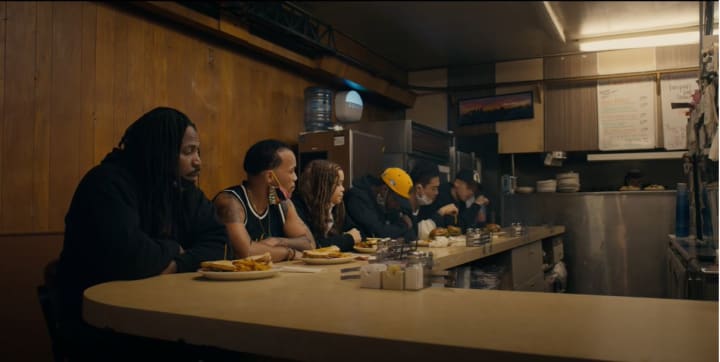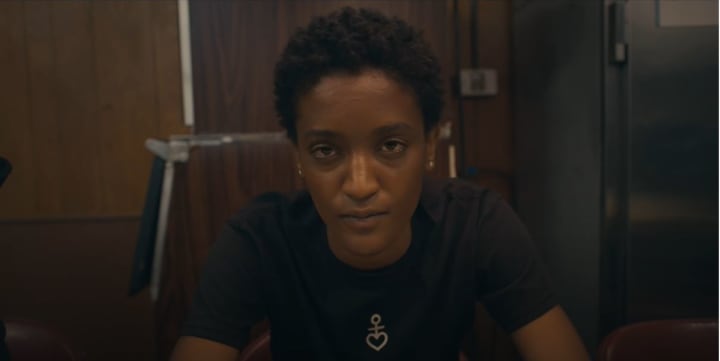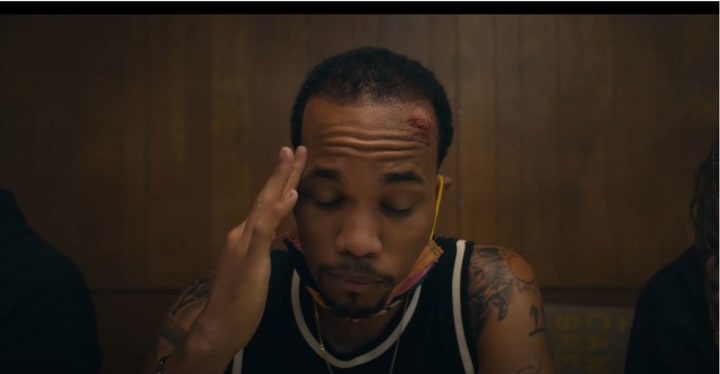 Throughout the video, Anderson sports a forehead wound, indicative of a rubber bullet strike during protest. Meanwhile, the lyrics poignantly express the pain, outrage, and disappointment that inbue the moment:
Said, "It's civil unrest," but you sleep so sound

Like you don't hear the screams when we catchin' beatdowns?

Stayin' quiet when they killin' ni**as, but you speak loud

When we riot, got opinions comin' from a place of privilege

Sicker than the COVID how they did him on the ground

Speakin' of the COVID, is it still goin' around?

And won't you tell me 'bout the lootin'? What's that really all about?

'Cause they throw away black lives like paper towels

Plus unemployment rate, what, forty million now?

Killed a man in broad day, might never see a trial

We just wanna break chains like slaves in the South

Started in the North End but we in the downtown

Riot cops tried to block, now we got a showdown.
The video shows Anderson become visibly upset as he raps. More than once he is comforted by a comrade on the scene, with hugs and reminders to wear the face mask designed to prevent the spread of coronavirus.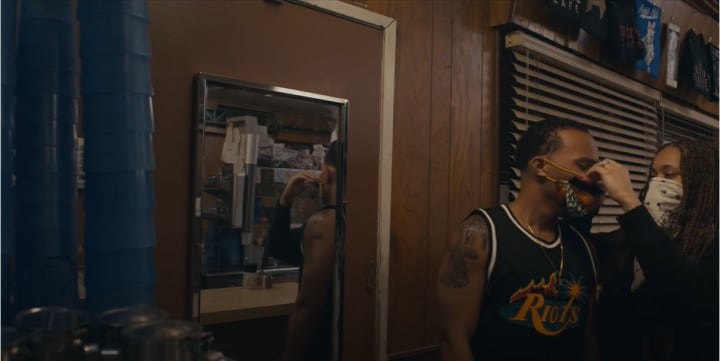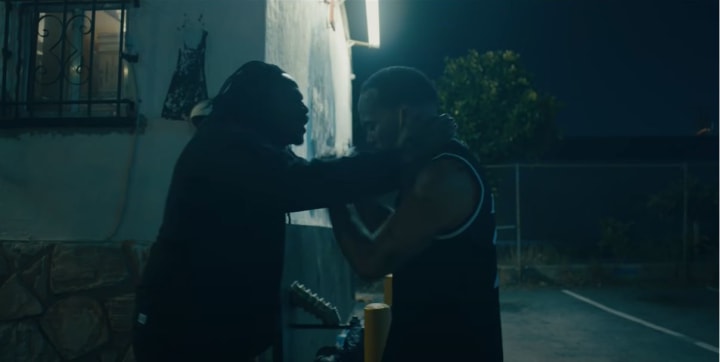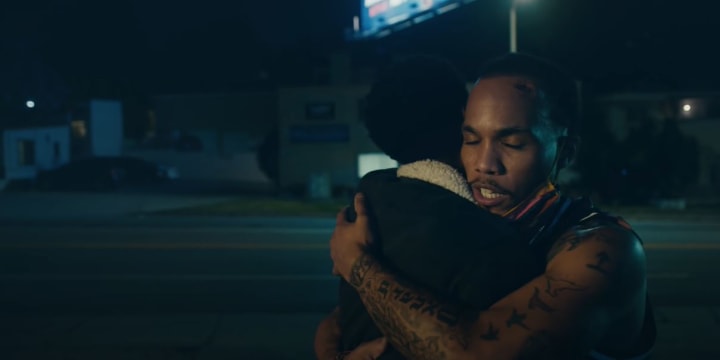 The song clearly speaks to White Privilege and all of us who have it, benefit from it, and rest easy because of it. The song begs us to pay attention to this moment. To notice how unequal all aspects of our society are; including in the very response to the pandemic which has disproportionately affected People of Color, resulting in hospitalization rates at least 4-5 times higher, by current estimates.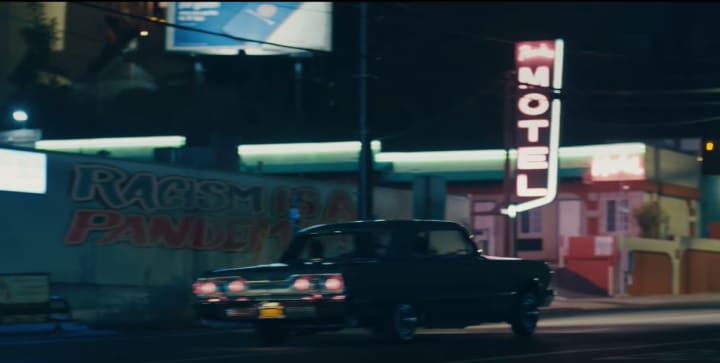 It also speaks directly to the folks who are upset about "riots" or "looting." The lyrics point out that because of systemic racism and efforts to dehumanize BIPOC through targeted economic inequality, this response is in fact a measured and careful one. Anderson sings: "Ooh, this ain't '92 so we into new rules / Ni**as got hip, so we don't loot the projects / 'Bout to hit Rodeo with my lil' cousin Marcus / Someone threw a whole brick in the Neiman Marcus." In reference to the "LA Riots," Anderson is calling out the point made so eloquently by Kimberly Jones in her powerful and gripping six-minute statement about the property damage that has occurred: "We don't own anything!"
The economics of being Black in America are complex, but nearly every statistic you can review will indicate the results of centuries of efforts by whites to oppress individuals and communities of color. As Ms. Jones points out, multiple historic Black enclaves of success have been rioted and looted by whites, including in Tulsa, Rosewood, West Philadelphia, and Wilmington, among others. At some point, the act of simply getting back up and living any kind of life has got to feel nigh impossible for BIPOC in this country (and the rest of the world isn't free from White Supremacy, either).
But indeed, Anderson has a home life to return to, a piano to write this song at, and a family. His child appears alongside him at the end of the video, a stark reminder that he too is a Black man with a family. That he too suffers this egregiously unbalanced system, in which acts of violence against his body can occur simply because a white person decides to call the police. He weeps, and we weep with him.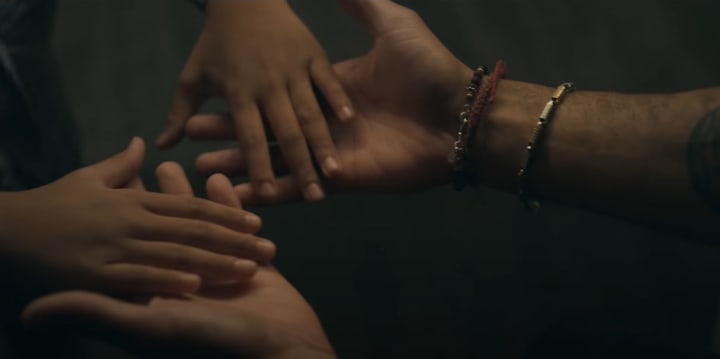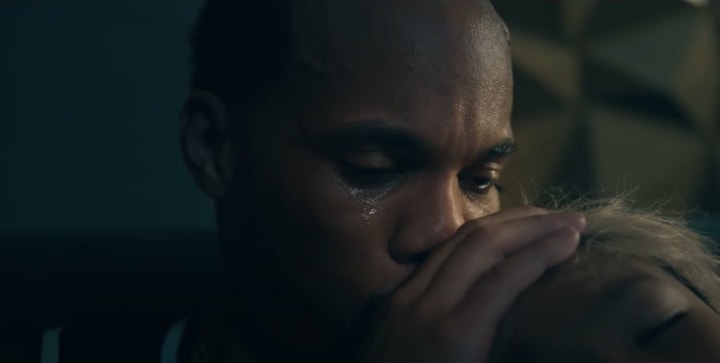 But our white tears aren't enough. This song is a prayer: "please, stop killing us." We must all be a part of the untelevised revolution of the mind (to paraphrase Gil Scott Heron), and we must all do the daily work of becoming decolonized thinkers and antiracist activists. Because this work is still just getting started.

Marvin Gaye asked "What's Going On?" and begged us: "don't punish me with brutality." Doesn't seem like a big ask, yet here we are, almost fifty years after its release, and our culture continues to brutally punish and murder people for the color of their skin.

This is the song for the moment, and yet it has been sung throughout America's history. What will be the anthem going forward? When will we all agree that it is time for us (individually and as a broader community) to overcome the oppression of White Supremacy? To pay proper respect and reparation for the damage caused by our ancestors? This is the work we are called upon to do.

I bless and thank Anderson .Paak for so beautifully and timelessly recording this moment. May it be our last on this long, dark night of the soul that has been America's racist reality. Let us all become ready for the new dawn. It's long overdue.
Black Lives Matter.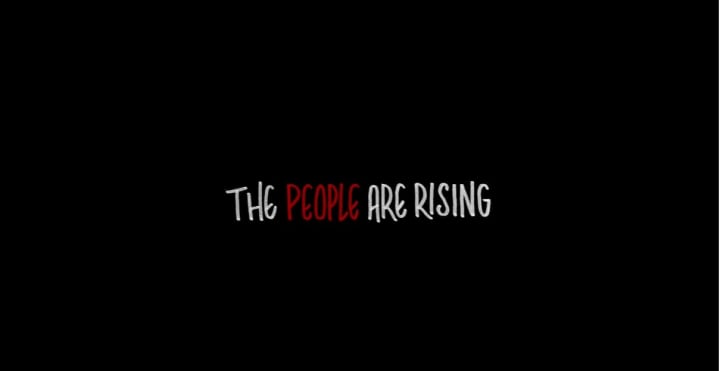 ...
About the author: Sarjé Haynes is a painter living in the Pacific Northwest of the United States, on stolen Long Tom and Kalapuya ancestral lands. She has two amazing adventure cats she coparents with her partner.
About the Creator
Sarjé is a painter and writer living in Kalapuya ancestral territory. You can learn more about her at http://sarje.art.
Reader insights
Be the first to share your insights about this piece.
Add your insights